I may earn a small commission on purchases made through any product links on this page. Thanks for your support!
The easiest, most delicious Beef Pot Roast that you make in your slow cooker! Only 7 ingredients are needed to make this incredible roast!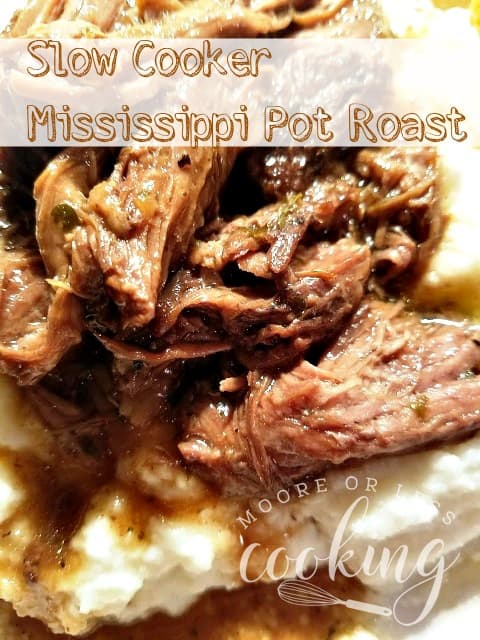 I just want to put this out there… this happens to be the best roast that I have ever tasted. There I said it.
What has taken me so long to make it? I have seen it going around on Pinterest for years but didn't really pay attention to all of the hype, but then a reader on my Facebook page recommended that I try it.
Check out my YOUTUBE video for easy to follow instructions. Follow me on YOUTUBE.
Hubs said it was the best roast that he has ever had and asked me to make it again for a dinner party that weekend. Everyone just raved about it and asked me for the recipe. They were shocked when I told them what I used for the recipe.
Don't be scared about the stick of butter. this roast makes its own amazing gravy, so serve it over your favorite mashed potatoes. With just a few simple ingredients, you will find it to be so easy and mouthwatering.
I couldn't stop taking nibbles of it when it was done. I burnt my tongue, but it was worth it! I am salivating now just thinking about it! I found out where this recipe originated. It has gone viral and has been pinned over a million times! I can see why!!
Hope you check out my video! It has been viewed over 53 Million Times!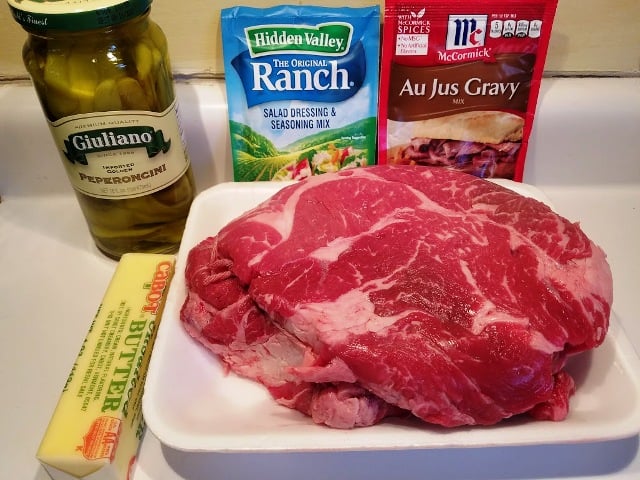 Only 7 ingredients are needed to make this tender, melt in your mouth roast! 3-pound chuck roast, Olive oil, 1 packet Ranch Dressing Mix, 1 packet Au Jus mix, pepperoncini peppers, and butter.
PLEASE REMEMBER TO SHARE ON FACEBOOK 
AND PIN IT!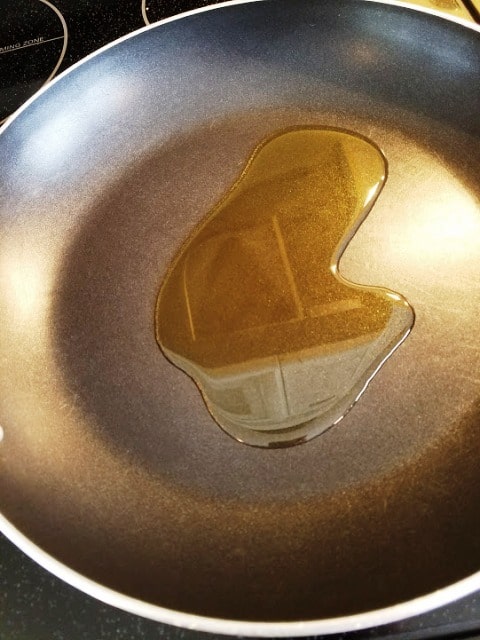 in a hot skillet, add olive oil.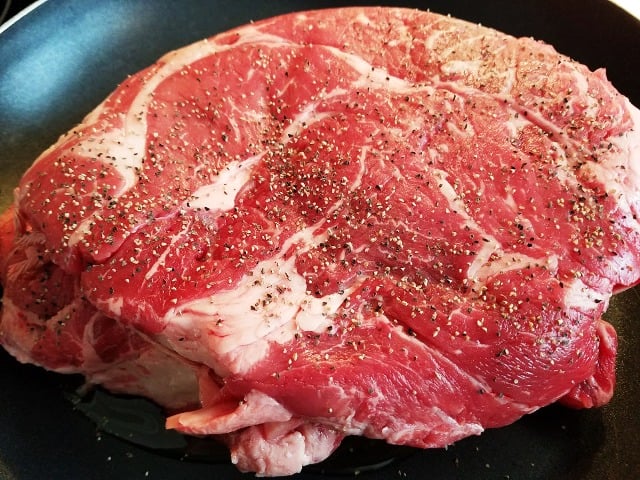 Season roast with pepper and sear in a hot skillet for a couple minutes.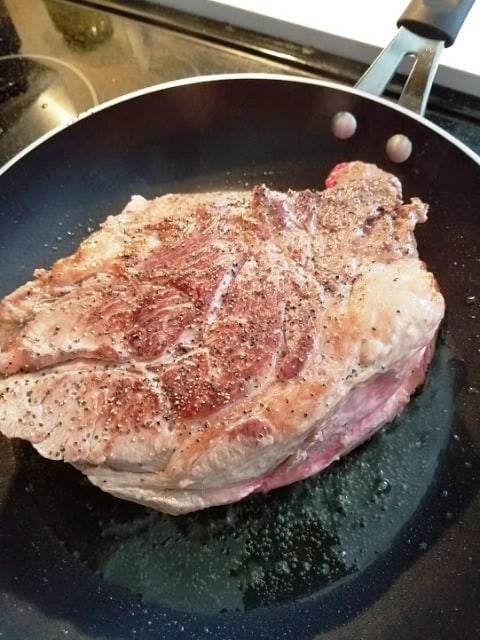 Turn the roast over after a couple minutes. Sear the other side.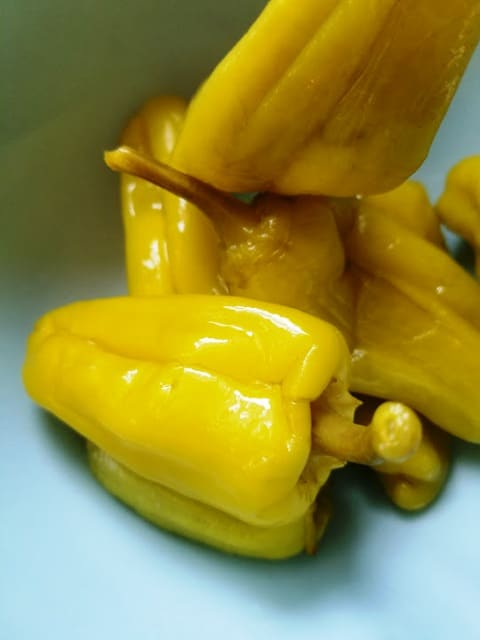 Take out 8 peppers from a jar.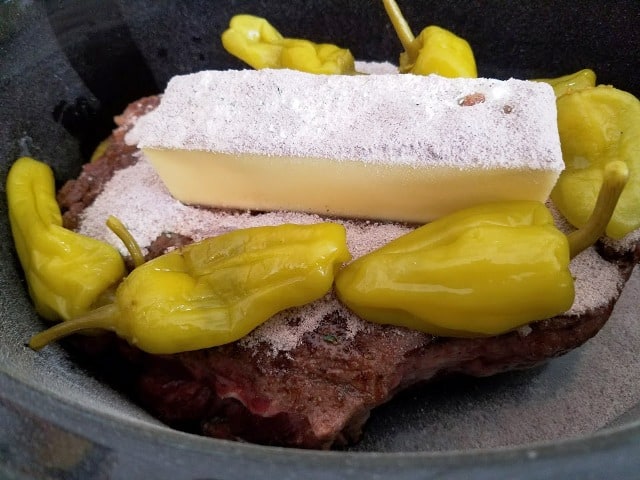 In a slow cooker, add roast, dry mixes, peppers, and butter. Cover and cook on LOW for 8 hours. Do Not Open Lid.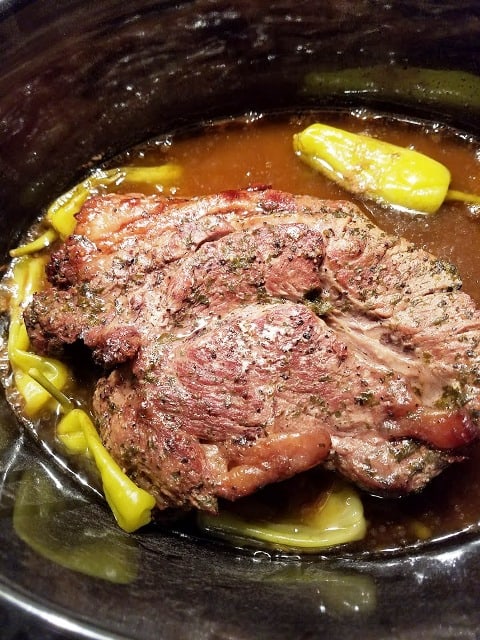 With two forks, shred beef, remove fat.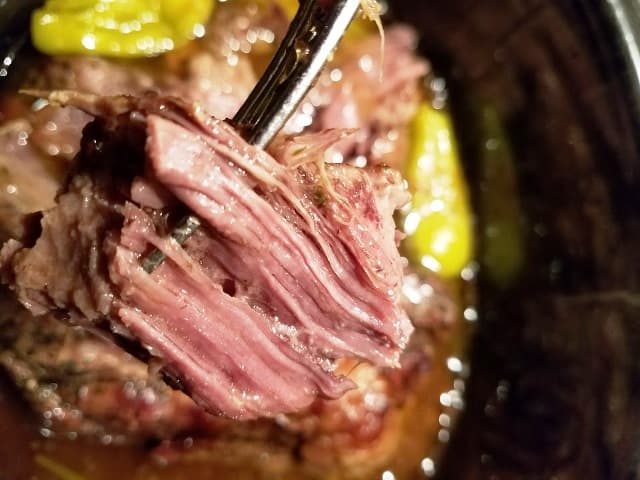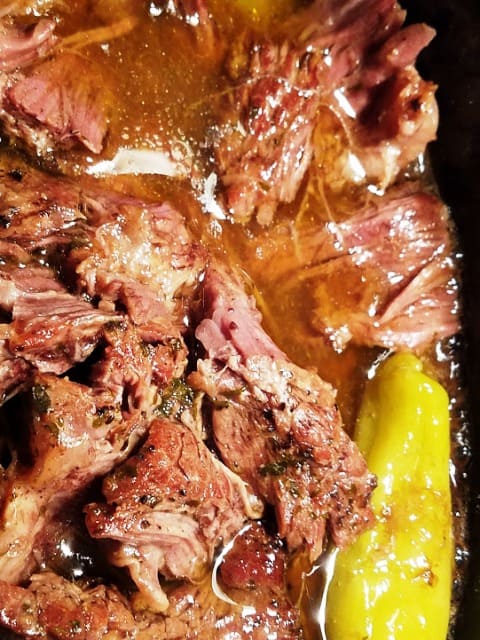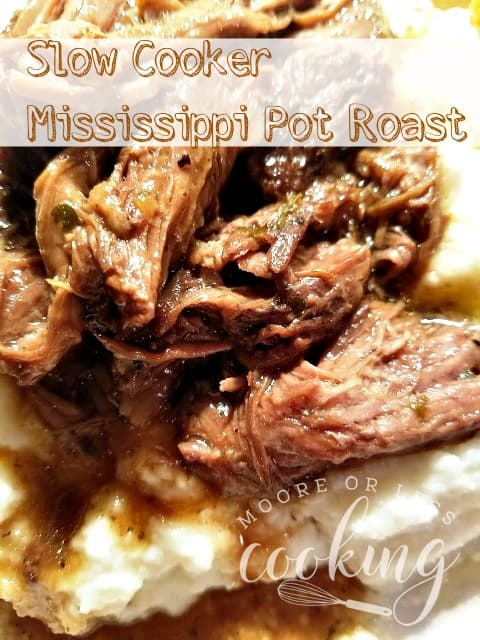 Pin It: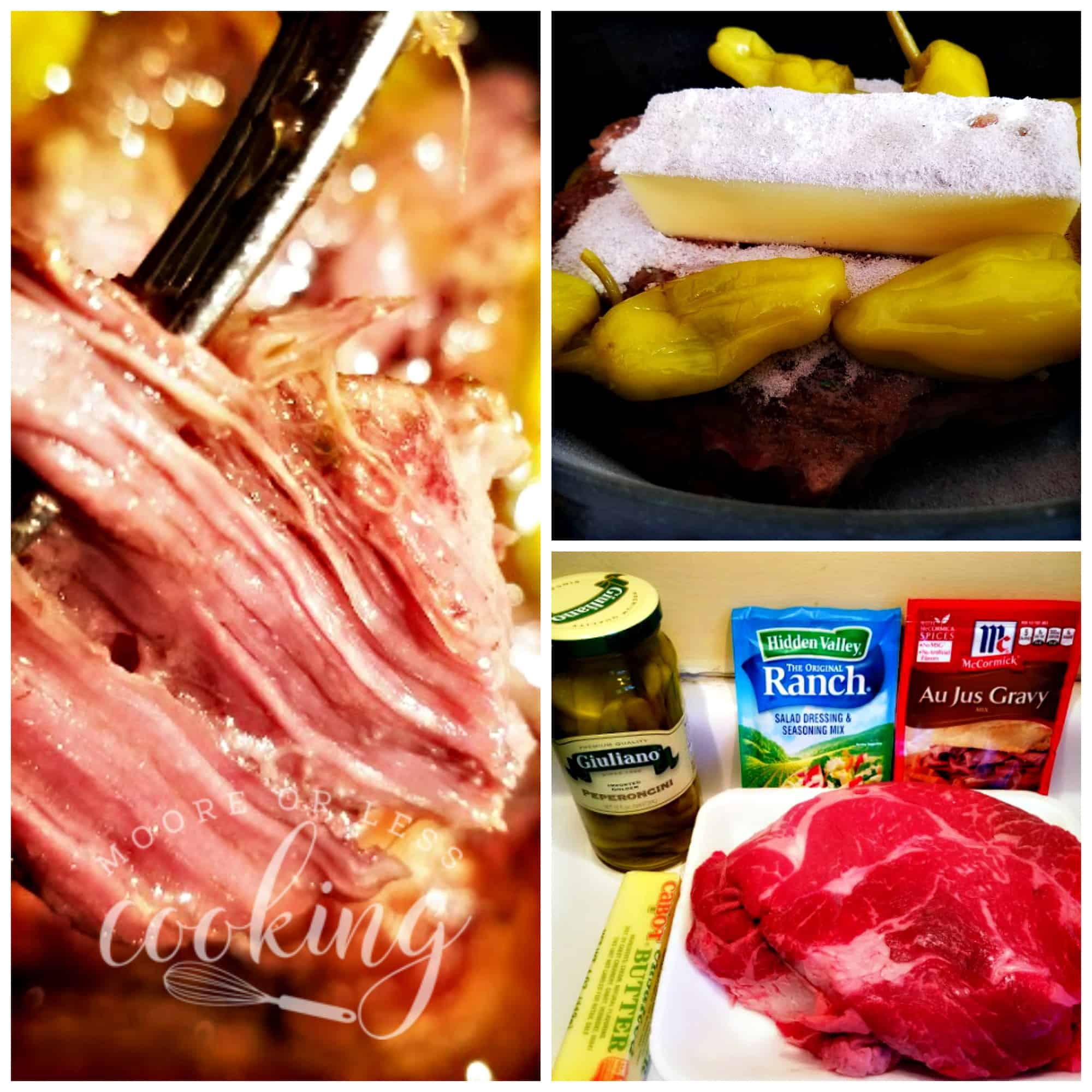 FREE EMAIL SUBSCRIPTION HERE
What you will need to make this recipe:
Please remember to SHARE on FACEBOOK 
and PIN IT!
Crock Pot Mississippi Pot Roast
Author:
Moore or Less Cooking
Prep time:
Cook time:
Total time:
The best tender and flavorful slow cooker roast ever!
Ingredients
3 lb chuck roast
2 tbsp olive oil
salt & pepper to taste
1 packet ranch dressing mix
1 packet Au Jus mix
½ cup salted butter 1 stick
8 Pepperoncini peppers
Instructions
Heat up a large non-stick pan on high.
Add oil to hot skillet.
You want it really hot here to brown or "sear" the beef quickly.
Take a paper towel and make sure you dry both sides of the pot roast.
Season with a little bit of pepper.
Once the skillet is nice and hot, add the roast.
Allow the roast to cook for about 2-3 minutes until it is golden brown.
Using tongs, flip the meat over and sear the other side of the roast for another 2-3 minutes.
Transfer meat to slow cooker.
Sprinkle packets of dry ranch dressing and Au Jus over pot roast.
Top with a stick of butter then place peppers on and around roast.
Cover and cook on low for 8 hours.
Take two forks and start shredding the meat.
Discard any big fatty pieces.
Serve over mashed potatoes or rice.
Nettie Moore is the cook, baker, photographer, and designer behind Moore or Less Cooking Food Blog. Nettie is a self- trained cook and baker. She loves creating easy recipes that don't call for a lot of unknown ingredients. Nettie's Blueberry Skillet Cake has been featured in Taste Of Home Magazine and her Peach Raspberry Pie has won awards! She was born and raised in Southern California and now calls New England her home, where she lives with her husband and two children. Follow Nettie on her blog, Moore or Less Cooking, or here: FACEBOOK | TWITTER | GOOGLE+ | PINTEREST | BLOGLOVIN |INSTAGRAM
Recipe from Robin Chapman
This post contains affiliates.