This post was sponsored by Ling Ling, all opinions expressed in my post are my own.
When I was growing up, our neighbors would invite me for play dates with their 5 girls. We would play and do our school work together, and I loved helping them with cooking and baking. Their Mom would make an incredible Bibimpap Beef Fried Rice.
I wish that I could remember how to make it…. so when I tasted Ling Ling Bibimpap Beef Fried Rice, I couldn't believe it! It tasted just like my friends Mom would make! The memories started to flash back to when I was young and those amazing flavors came through! You don't need to add anything to this rice, it is delicious!
If you are on a tight schedule, go ahead and microwave it. It is also so easy to heat in a skillet, I love how it caramelizes in a skillet.
I served the Ling Ling Bibimpap Beef Fried Rice with Asian Pineapple Ribs. I created the marinade sauce with only a few simple and delicious ingredients.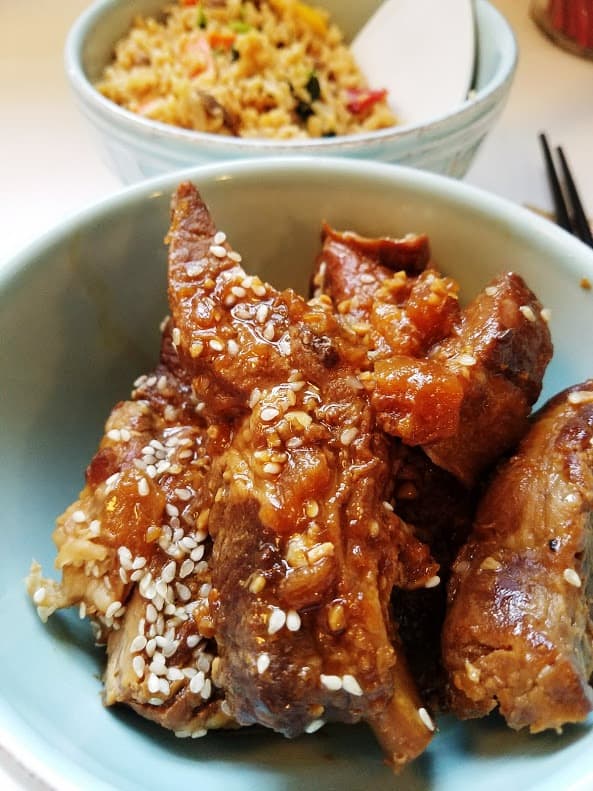 …