Rhubarb Bars sounded funny, say it three times fast or slowly! So I added the word pie, sure, that sounds better! Rhubarb Pie Bars! These sweet, tart, buttery crust rhubarb pie bars are a special treat for me. I look forward to rhubarb season in Maine all year. My rhubarb plants are just starting off this spring, but my neighbor has a huge plant~ I asked him if I could possibly have a couple stalks? Sure thing! He filled up my beach bag with the colorful stalks and off I went to bake up a special dessert!
I walked home and set the oven and put the ingredients together for this colorful pie bar. The rhubarb stalks are edible, but the leaves are poisonous. Discard them in your compost pile. Chop up the stalks like you would a celery stalk. Set aside.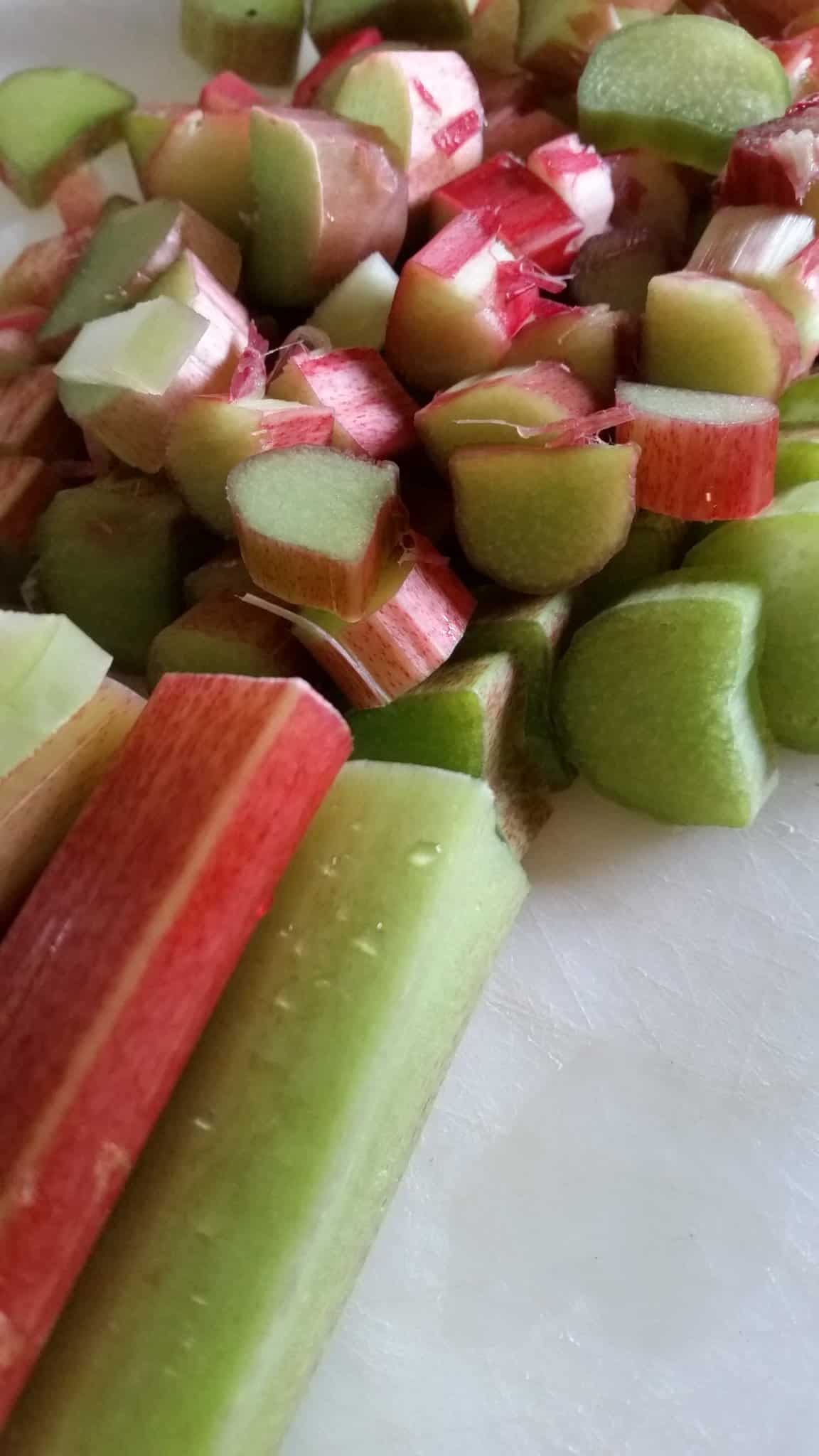 Get the ingredients ready for the crust.
…