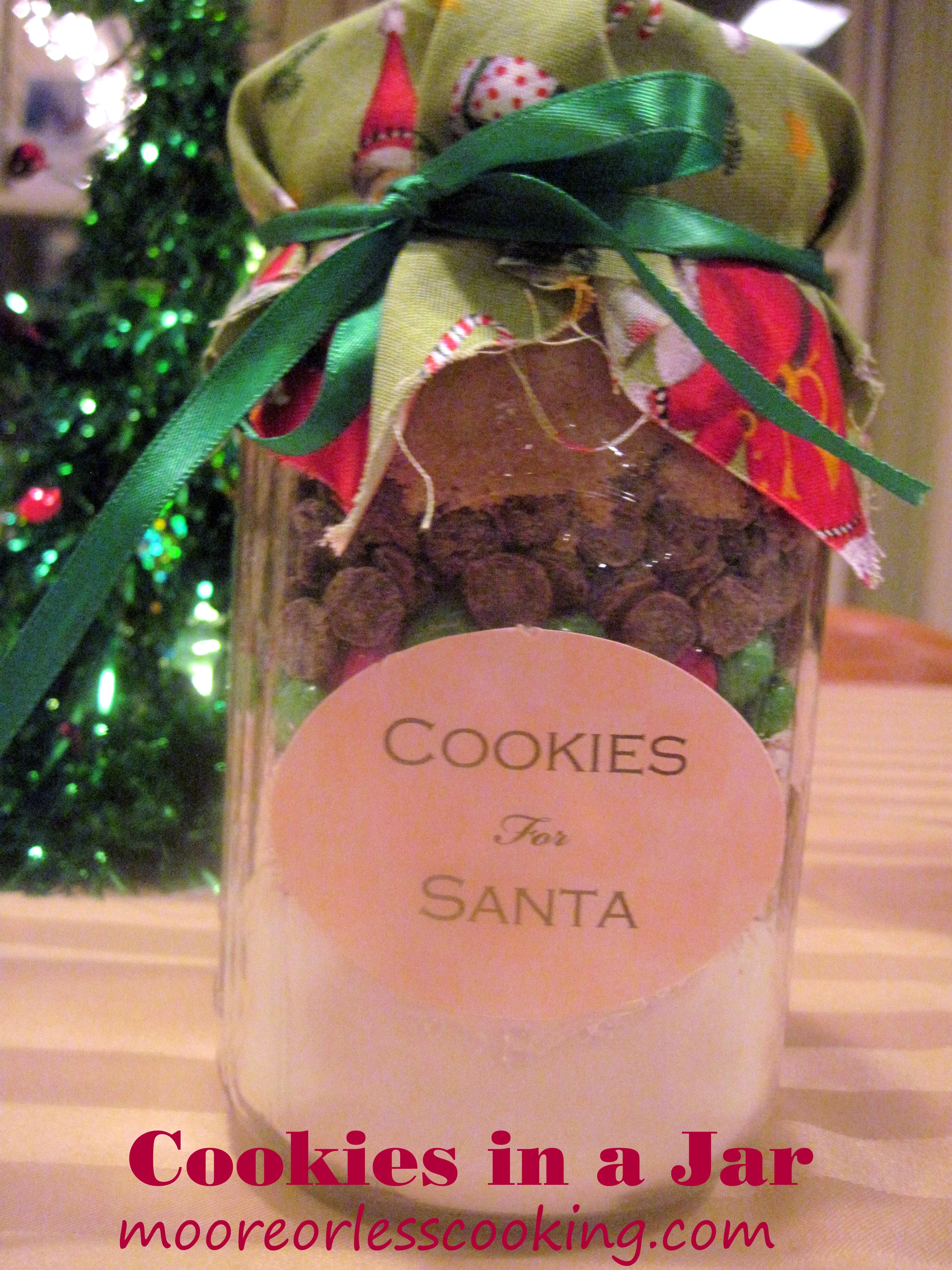 We made these with the Girl Scouts last year! It was so much fun working together as a group. These make perfect Christmas gifts, everyone loves cookies. Just add a label to the front saying Cookies for Santa, or anything you like! On the back make a label with the directions:
What you need to make your Cookies in a Jar:
Cookies for Santa ( One Quart jar)
Ingredients:
1 1/3 cup all purpose flour, spooned into measuring cup & leveled
1 teaspoon baking powder
1 teaspoon baking soda
1/4 teaspoon salt
1 cup cooking oats
3/4 cup m&ms
3/4 cup semi-sweet chocolate chips
1/2 cup brown sugar, packed
1/2 cup white sugar
1/3 – 1/2 cup chopped pecans (optional)
Start with a 1 quart smooth Ball jar. I found these at AC Moore Crafts store or at Hardware stores.
Layer the ingredients in like this:
First: flour, baking powder, baking soda and salt
Second: oats
Third: m&ms
Fourth: chocolate chips
Fifth: brown sugar
Sixth: white sugar
Seventh: chopped pecans
Pack each level down really tightly. I mean it. Pack it in. Or else it won't all fit. Also, I added the chopped pecans last, because if the ingredients were too much or not enough, then I could add more or less pecans to adjust. I'd rather sacrifice nuts than chocolate, you know. The ingredients should be flush to the top of the lid when you seal it up.
Pack it all down in layers (if there's space I'd add more chips or M&M's if you have them).
To decorate the jars, you will need some Christmas fabric and ribbon. Cut the fabric into 6 inch squares and the ribbon into 25 inch pieces. Place the fabric on top and tie ribbons around the lid to hold it in place.
For the labels, you'll need some card stock, a paper punch and double-sided tape
Label on the back of the jar:
When you're ready to bake the cookies, mix all the dry ingredients together in a large bowl. Then add combined wet ingredients:
1 egg (lightly beaten)
1/2 cup of butter (almost melted)
1 tsp vanilla
Once it's all combined, roll into balls about 1 tbsp each, leaving room for spacing, and bake on baking paper covered trays at 350 degrees F for about 10 mins. or until golden brown.
I needed 2 cookie sheets because one jar made about 26-28 cookies.
You can change the color of the M & M's and fabric and ribbon and make these for other holidays, such as Halloween ( orange and black) or Valentine's Day ( pink and red).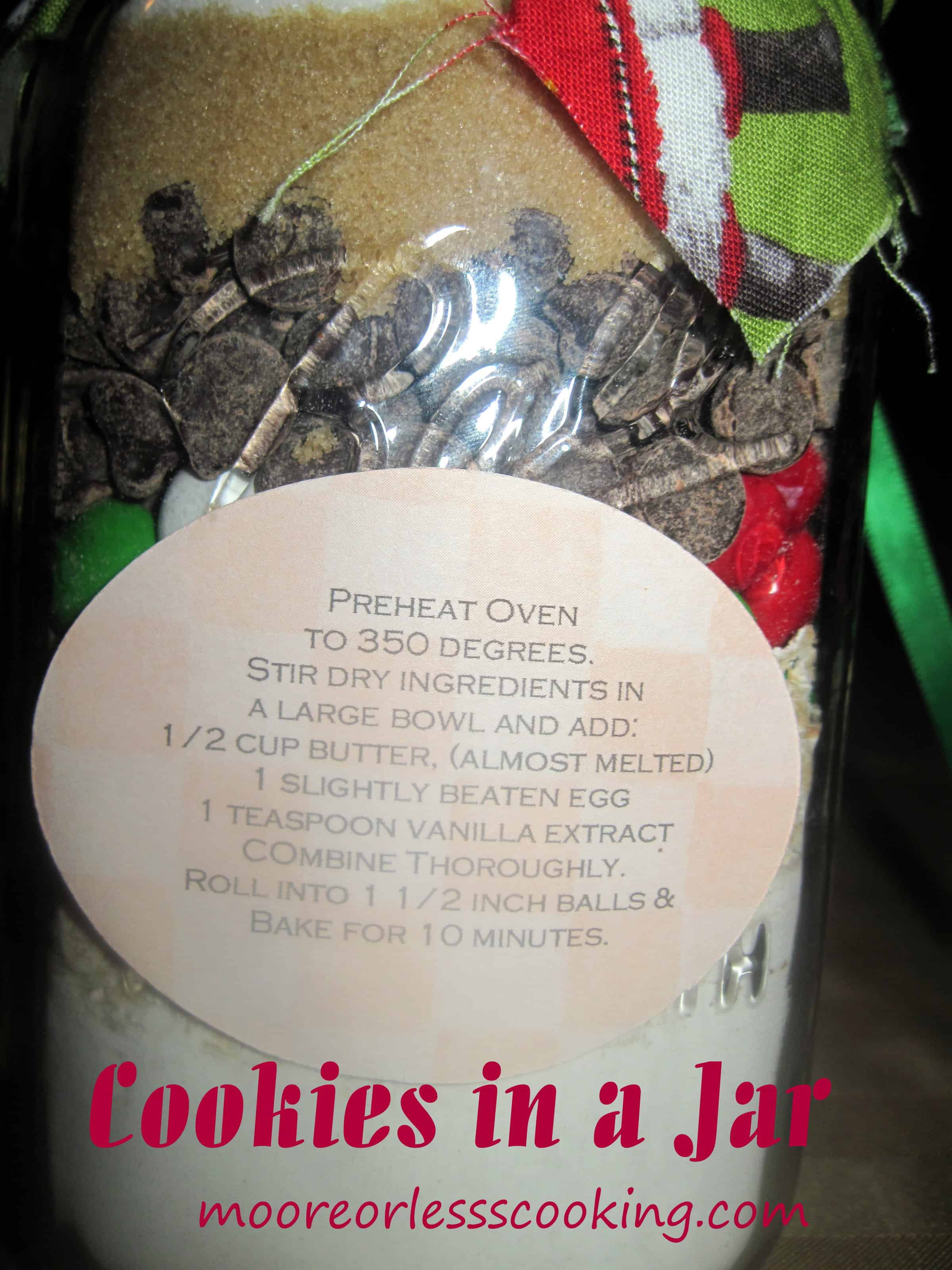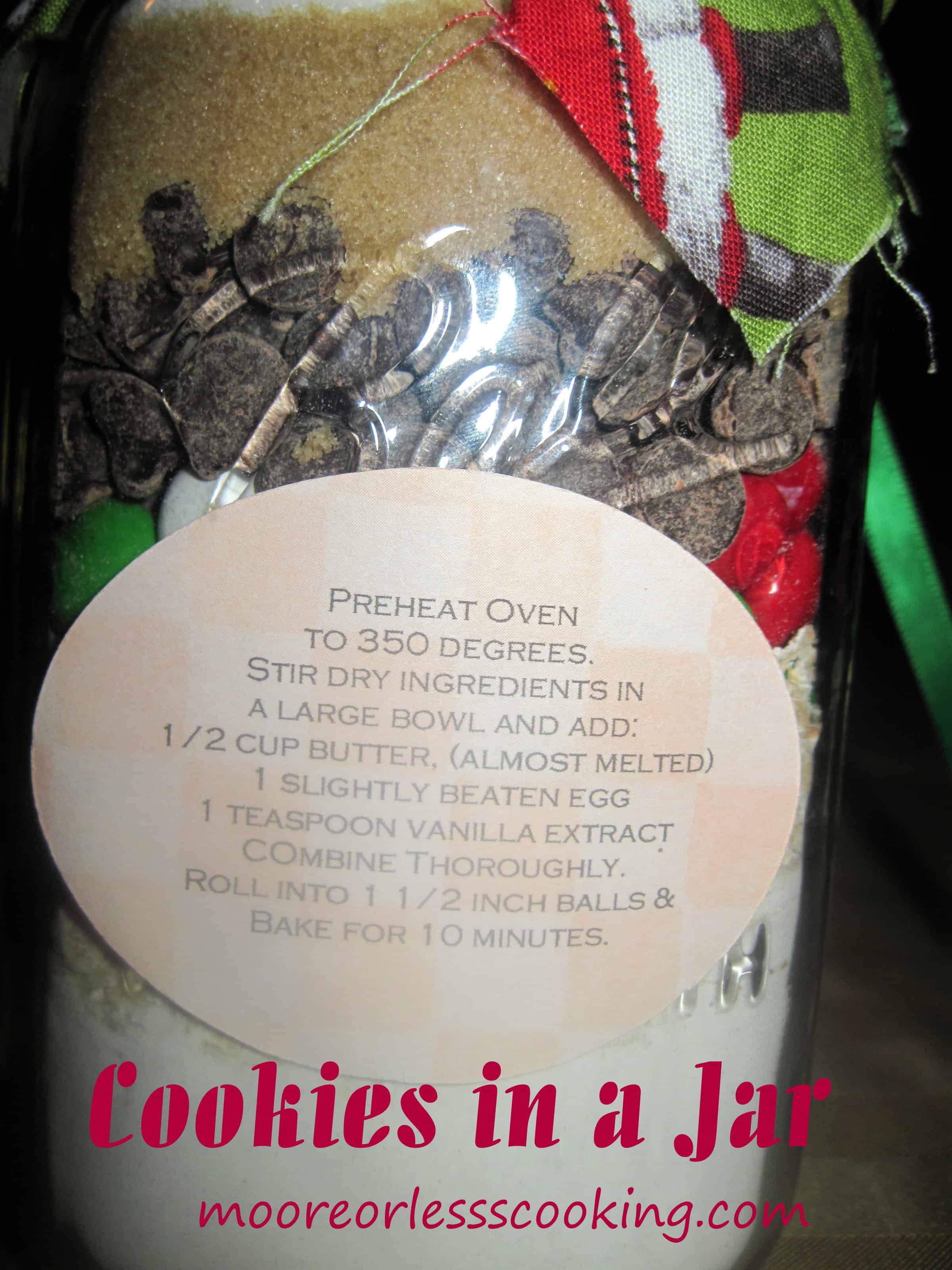 Recipe adapted from Annabartlett.blogspot.com and Bakerella
This post has been linked up to these fabulous blogs!