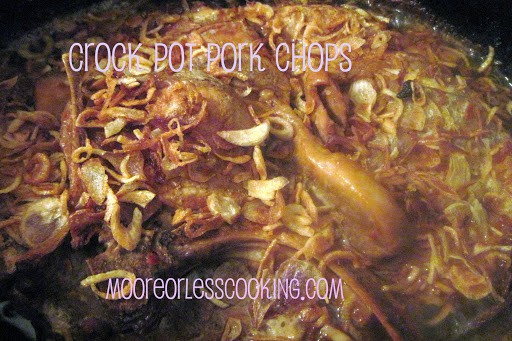 We play a game every day. We meaning hubs and I do. The game goes like this, "What do you want for dinner", one of us says, "I don't know what do you want". Hubs says, "I'll make pork chops". I say, "It's too cold for grilling, it's 10 degrees out." Hubs makes chops one way and one way only, on the Grill. He says, "It's okay, it doesn't bother me if it's cold outside." ( Hubs has been known to grill in sub zero weather). So I decided to make Crock Pot Pork Chops and not have any freezing bodies lying around.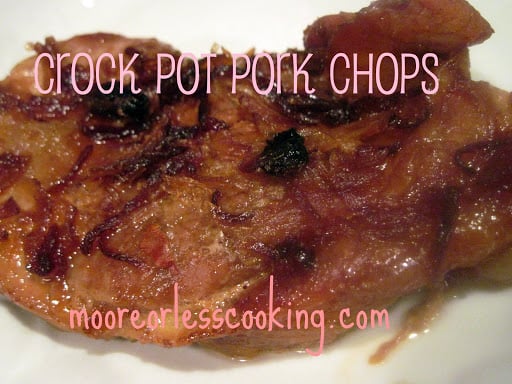 This recipe is so easy, you are just going to love it!
Crock Pot Pork Chops
Ingredients:
6 Pork Chops
1/4 cup brown sugar
1 teaspoon ground ginger
1/2 cup soy sauce ( I used 1/4 cup hot sauce and 1/4 cup Uncle Gary's Hot Pepper Jelly)
1/4 cup ketchup
4 cloves garlic, chopped
1/2 cup fried onions
salt and pepper to taste
Method:
Place Pork Chops in Crock Pot, mix all of the ingredients and place over pork chops.
Cook on Low setting for 6 hours, or high setting for 4 hours until internal temperature of pork has reached 145 degrees F (63 degrees C).
This recipe has been adapted from ALLRECIPES.Com and made even better by Me! This post has been linked up to these fabulous blogs!