I am just going to start off by saying – I am one of the biggest fans of DARK CHOCOLATE. I almost think it's a waste for someone to give me anything else but Dark Chocolate. I prefer buying dark chocolate over any other kind be it Ghiradelli, Vahlrona, Scharfenberger and especially See's Candy. With that being said, I really have absolutely no idea how those white chocolate morsels found their way into my baking pantry? Not only were there white chocolate morsels, but there was half a bag gone, eaten! Plus, I looked around and found a half bag eaten of the Ghiradelli Bittersweet chips! I know, I couldn't believe my eyes! The worst part, half of a baking bar of 60% Ghiradelli baking chocolate- poof! Gone!! I know, I know, there had to be an answer to my dilemma, all the furniture was still here, television still here, oh wait a minute, teens, yes, TEENS! They sneaked into the pantry in the middle of the night and had a chocolate party! Well lucky for me, and them, there were still bits and pieces left for making cookies!! Wait!! Not enough cocoa powder- I have the best solution and combination ingredient, Decaf Espresso- or as JONES COFFEE ROASTERS call it, Unleaded!

This recipe makes a beautiful cookie dough. Taste the dough, you really should, it gives you an idea how the cookies will taste.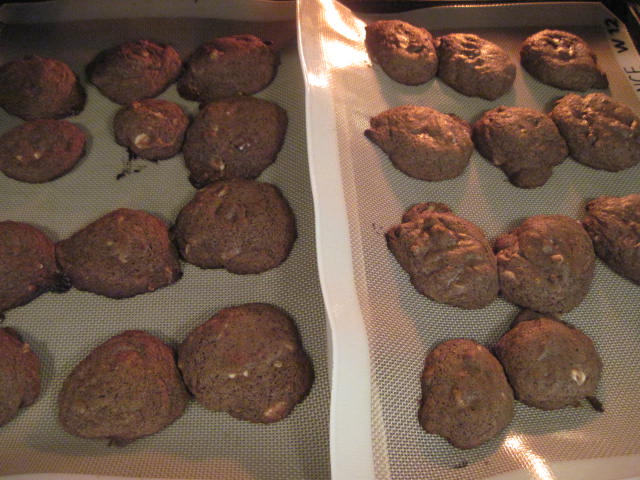 The cookie dough spreads out a bit. Bake for 9 minutes. Let cool for 5 min then transfer to a cooling rack.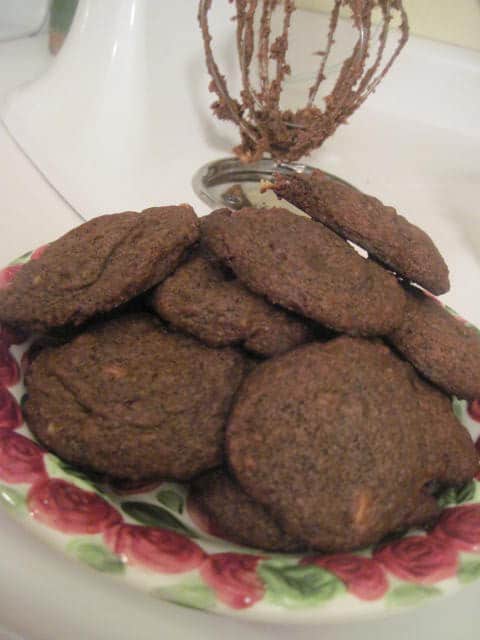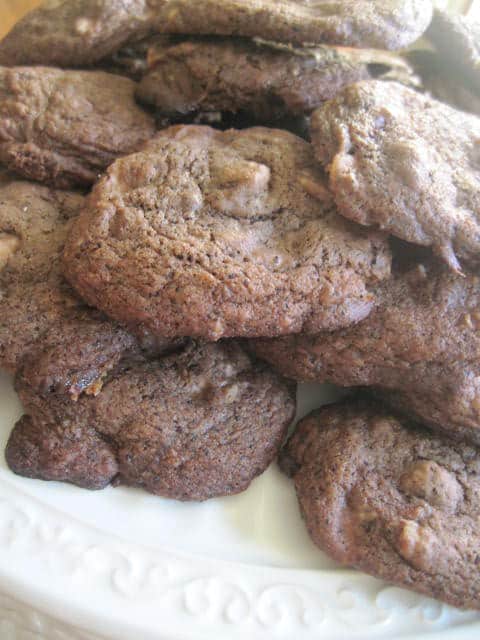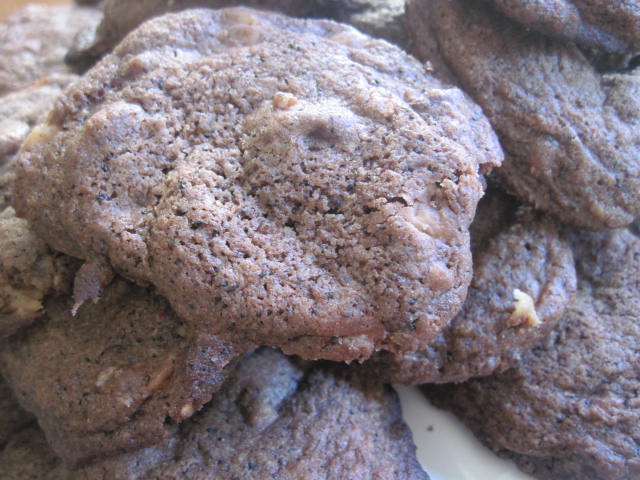 Show us your back Miss Cookie- gorgeous! These cookies are excellent, even if you are a fan of dark chocolate like me! Kids love them right out of the oven for that ooey- gooey chocolate yumminess.
2 1/4 cups Flour

1/3 cups Hershey's Baking Cocoa

1/3 cup Decaffeinated Espresso ground ( I used Jone's Coffee Roasters)

1 teaspoon baking soda

1 cup salted butter ( 2 sticks room temperature)

3/4 cups sugar

2/3 cups brown sugar ( packed)

1 teaspoon vanilla

2 large eggs

1 cup White Morsels Chocolate chips

1/3 cup Bittersweet chocolate chips

2 ounces 60% Bittersweet Chocolate Baking Bar ( chopped)

1/4 cup pecans ( chopped)
Preheat oven to 350 degrees.

In a small bowl mix flour, cocoa, espresso and baking soda. Set aside. In a large bowl or kitchen aid bowl, cream together butter, both sugars, and vanilla. Add one egg at a time until fully blended. On low speed add flour mixture. Add chocolates and nuts.

Using a teaspoon place a heaping spoonful on an ungreased baking sheet or one covered with a Silpat. Bake for 9 minutes. Let cool for 5 minutes, then transfer to a cooling rack.Makes 4 dozen.
This post has been linked up to these wonderful blogs: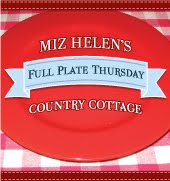 This recipe has been featured on: