Rich and creamy, Blueberry Chocolate Smoothie. This smoothie only has a couple ingredients but is guaranteed to satisfy those chocolate cravings.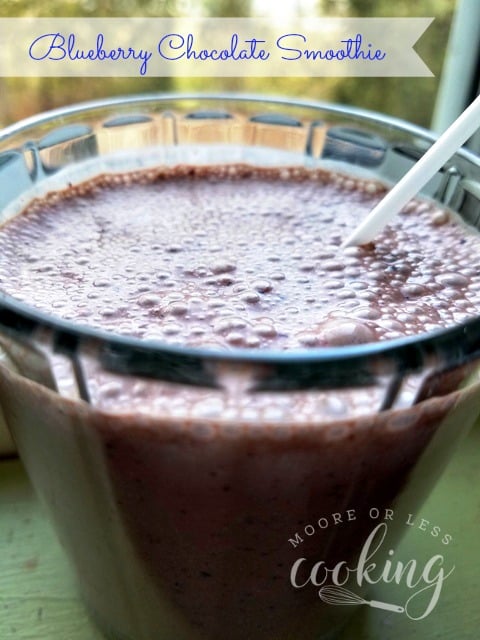 I have always had to watch my weight since I was a teenager. Especially when I was working as a model. Models were always so thin back in the 80's. No plus size models were allowed then. I would always start my day with a fruit smoothie full of nutrients that would keep me full throughout the busy work day.
I have tried every combination of smoothies, but my favorite is a smoothie, full of rich and creamy yogurt, blueberries, almond milk and a protein powder. After a smoothie, I am ready to set off to the gym for a great workout. The base of my smoothie is Organic Valley, Grassmilk Vanilla yogurt. The great thing about smoothies is that you only need a couple of ingredients for it to be delicious and not costly.
…