Coffee Crumb Cake Muffins
What better way to start your day, than with these incredibly moist and delicious Coffee Crumb Cake Muffins!
Brown Butter. Yes, you read that correctly. BROWN BUTTER!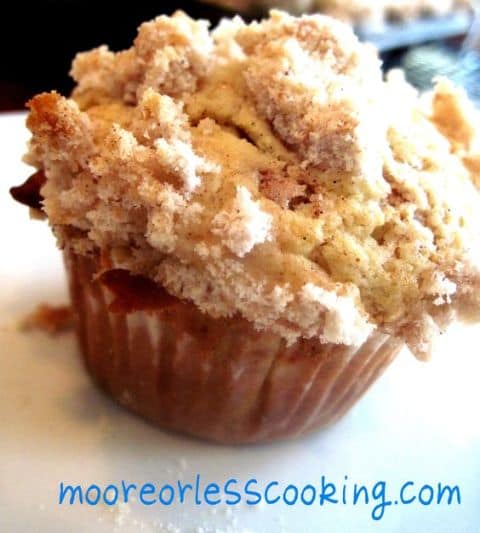 That's the word on the street that makes everything baked taste even better. Don't you know it's a fact that everything tastes better with butter and everything tastes amazing with brown butter.
Well, that's what I have read in my baking journals.
PLEASE REMEMBER TO SHARE ON FACEBOOK 
AND PIN IT!
I love coffee cake, yes, I really love coffee cake, any excuse for making a coffee cake is my perfect morning. But since I didn't have an excuse to make coffee cake, I made coffee cake muffins.
I knew my kids would love to have one of these before they went off on their merry way to school…..I was so right and voted Best Mom of the Year because of it….well maybe I am exaggerating this point a bit!
…