Coffee Crumb Cake Muffins
What better way to start your day, than with these incredibly moist and delicious Coffee Crumb Cake Muffins!
Brown Butter. Yes, you read that correctly. BROWN BUTTER!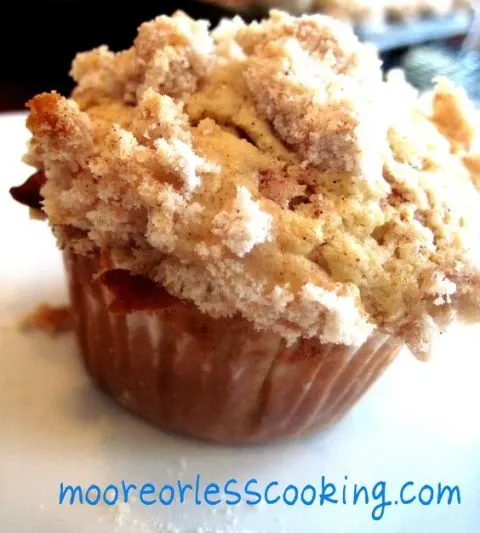 That's the word on the street that makes everything baked taste even better. Don't you know it's a fact that everything tastes better with butter and everything tastes amazing with brown butter.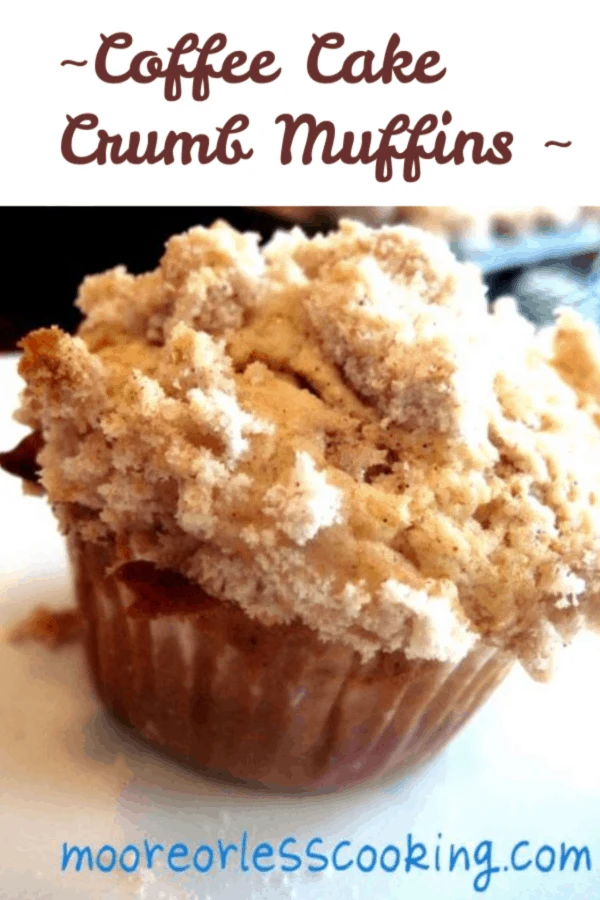 Well, that's what I have read in my baking journals.
PLEASE REMEMBER TO SHARE ON FACEBOOK
AND PIN IT!
I love coffee cake, yes, I really love coffee cake, any excuse for making a coffee cake is my perfect morning. But since I didn't have an excuse to make coffee cake, I made coffee cake muffins.
I knew my kids would love to have one of these before they went off on their merry way to school…..I was so right and voted Best Mom of the Year because of it….well maybe I am exaggerating this point a bit!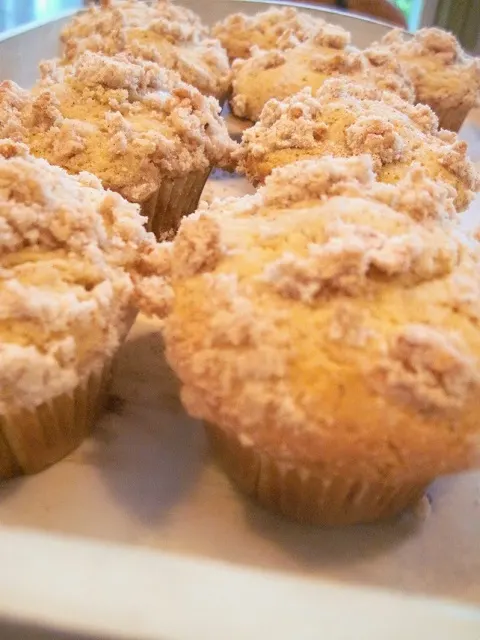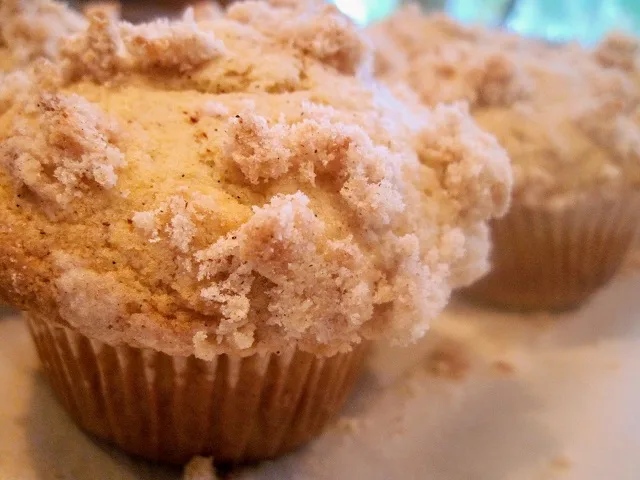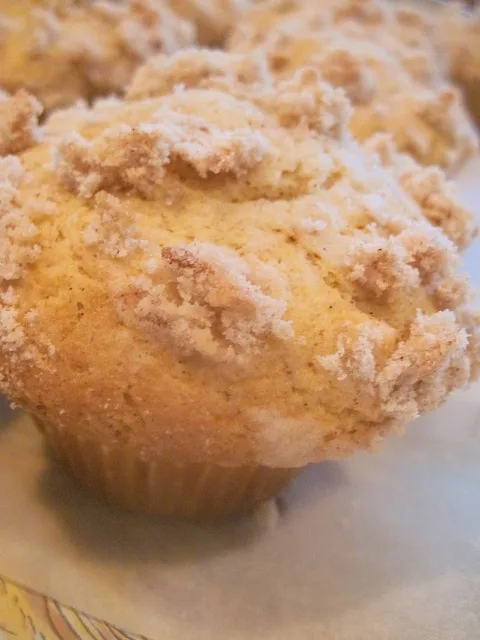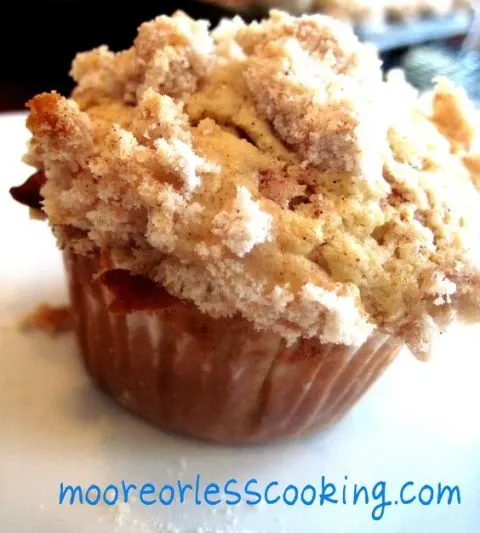 Yield:

12 muffins
Coffee Crumb Cake Muffins
These are the best muffins ever! Delicious streusel and the perfect way to start your morning or afternoon!
Ingredients
10 Tablespoons unsalted butter
1/2 cup plus 2 tablespoons whole milk
2 large eggs
2 teaspoon vanilla extract or 1 vanilla bean ( I used a vanilla bean, cut the bean in half, scrape seeds with a sharp knife or use your thumbnail like I did)
2 1/4 cups all-purpose flour
1 cup sugar
2 1/4 teaspoons baking powder
1 teaspoon salt
For the Topping
3 Tablespoons cold, unsalted butter, cut into 1/2-inch cubes
1/2 cup all-purpose flour
3 1/2 tablespoons sugar
1/2 teaspoons ground cinnamon
Instructions
Put a rack in the upper third of the oven and preheat oven to 350 degrees F.
Line muffin pan with paper or foil liners.
Melt butter in a small saucepan over medium heat.
Keep an eye on the butter.
Melt and cook down the butter until little brown bits appear in the pan.
The crackling will subside and butter will begin to brown fairly quickly after that.
Keep a close eye. I burned my first batch.
Remove from heat.
If using a vanilla bean, split the vanilla bean down the center, scrape the seeds out, and in a small bowl, rub the vanilla beans into the granulated sugar.
I used my fingers.
Set aside.
In a medium bowl, whisk together milk, eggs, and vanilla.
Add the brown butter and stir to combine.
In a large bowl, whisk together flour, sugar, baking powder and salt in a medium bowl
Add milk and butter mixture all at once, and stir gently to combine.
To make the topping combine all of the ingredients in a bowl and rub together with your fingertips until crumbly.
Sprinkle evenly over the batter in the cups.
Bake until golden and crisp and a wooden pick inserted into the center of a muffin comes out clean, about 18-20 minutes.
Keep an eye on them… they dry out quickly.
Cool in pan on a rack for 15 minutes then remove from the pan.
Serve warm or at room temperature.
This recipe is semi-adapted from Joy The Baker's Coffee Coffee Cake Muffins
Nettie is a wife and mother who is passionate about cooking and baking… especially when easy meals are involved! With 5 children, Nettie insists that all meals, snacks, and desserts come together quickly! You will find a wide variety of easy yet scrumptious recipes on her very popular website Moore or Less Cooking
FACEBOOK | TWITTER | GOOGLE+ | PINTEREST | BLOGLOVIN |INSTAGRAM|