If you are a fan of New York-style crumb cake and you like seasonal flavors, this will be your new favorite! It'll be your go-to when a friend wants to drop by for a quick chat or when you need something sweet to bring to a party!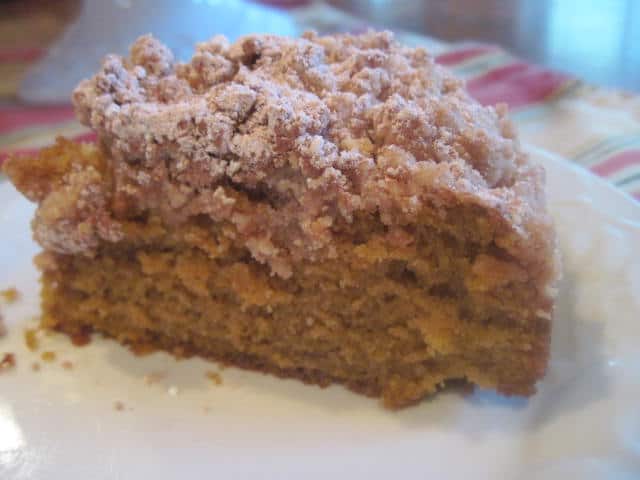 Incredibly moist coffee cake with the perfect layer of crumb!
I know, I know, I can't believe fall is here! One day it is full summer, then the next day, boom! 40 degrees! Wow! That's what it is like living in New England!
But I am loving all of the apple and pumpkin recipes that I am seeing. Plus~I am crazy about crumb cake!…