This post has been sponsored by Dannon Yogurt.  The opinions expressed on my blog are my own.
YOU HAVE SPOKEN, and Dannon has listened! In a response to their customer's ( that mean's YOU) request, Dannon has made a pledge to have more natural, non-GMO ingredients and whole milk in their yogurt. They have pledged to have sustainable agriculture. This is huge! Big hand clapping here!!
What does this mean exactly???
Have you heard of farm to table eating? Well, it's like that but with Dannon, it's Farm to Yogurt Cups, with all natural ingredients!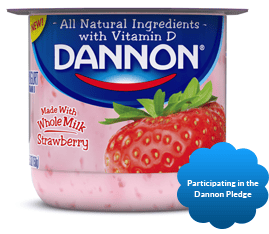 …