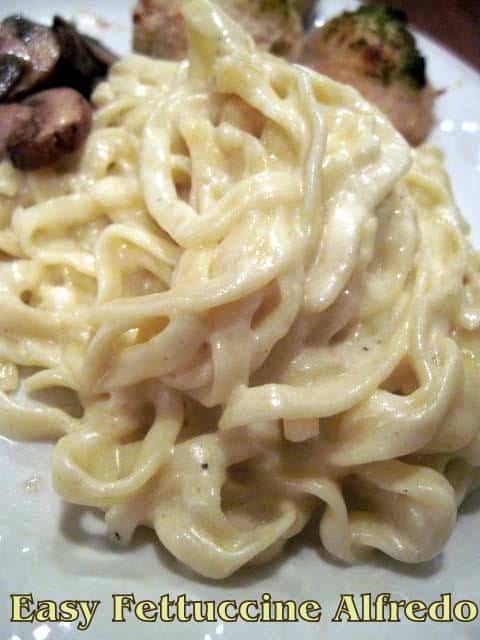 Once in a great while, I will make this per request of my family. I stress the words, once in a great while, but seriously, it is a creamy Italian Heaven. You can use Cream or half and half, I have tried this recipe with both and the results are delicious.
PLEASE REMEMBER TO SHARE ON FACEBOOK 
AND PIN IT!
Serve with sauteed mushrooms and my recipe for Easy Pizza Puffs with pesto!
…