I love this recipe because it is super easy and there is no need to boil the lasagna noodles before baking them! We had an impromptu cocktail party with friends and I just happened to make this earlier in the day. I served it for dinner and everyone was thrilled. It is so delicious and cheesy and the noodles are perfectly cooked. Try it for your next dinner party! You will love how easy it is!!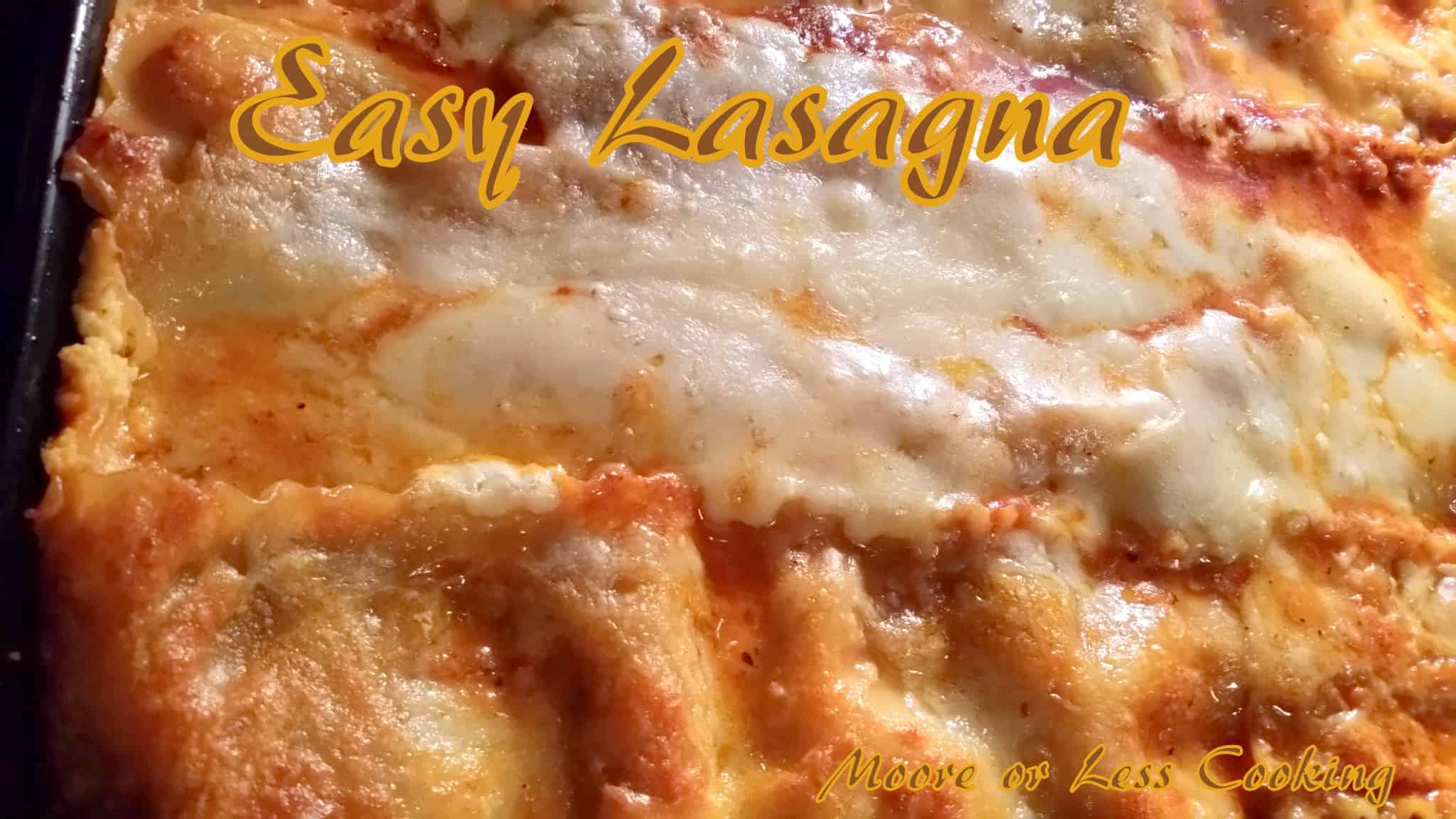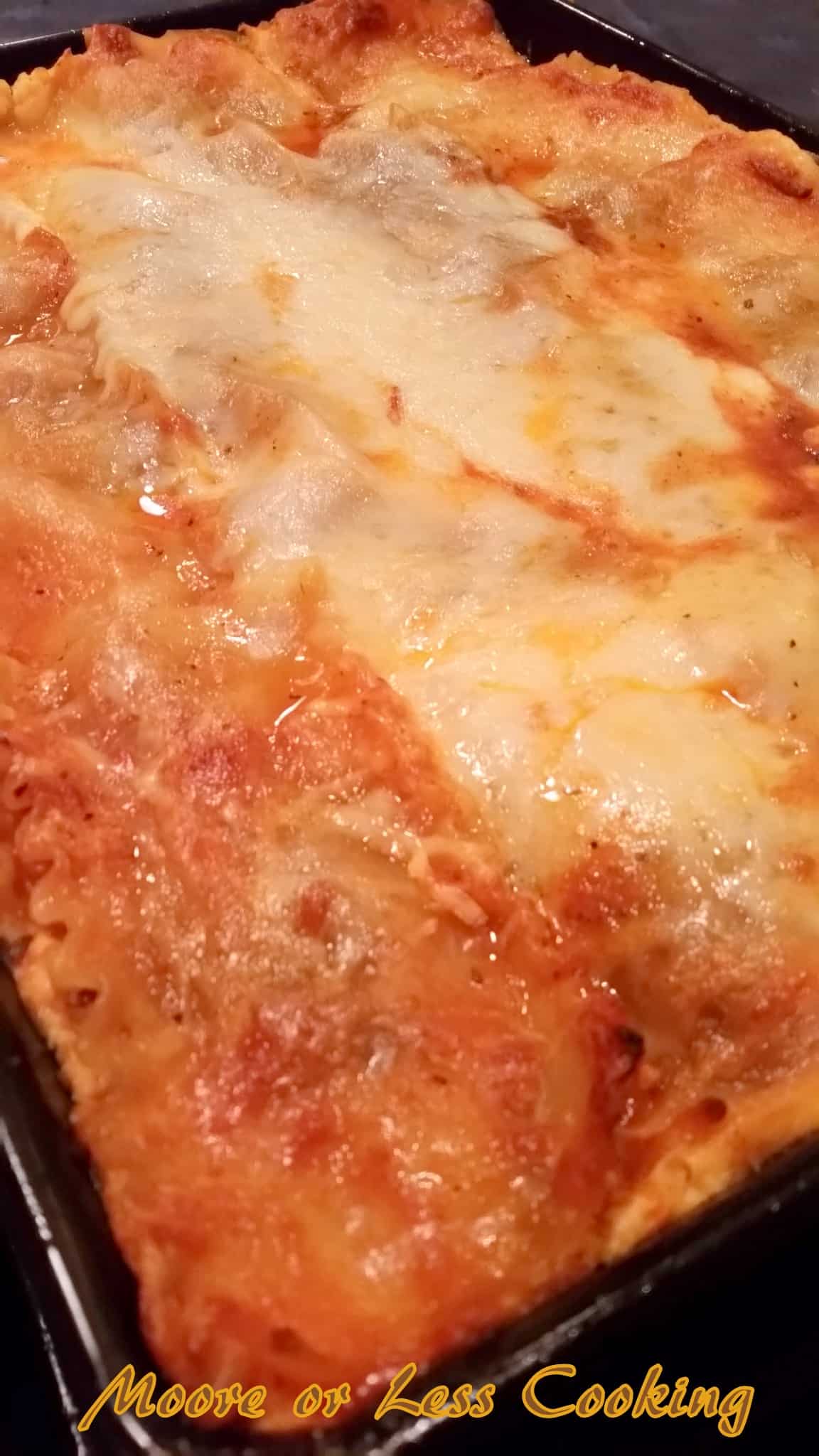 You can make this recipe with sausage or ground beef, or both!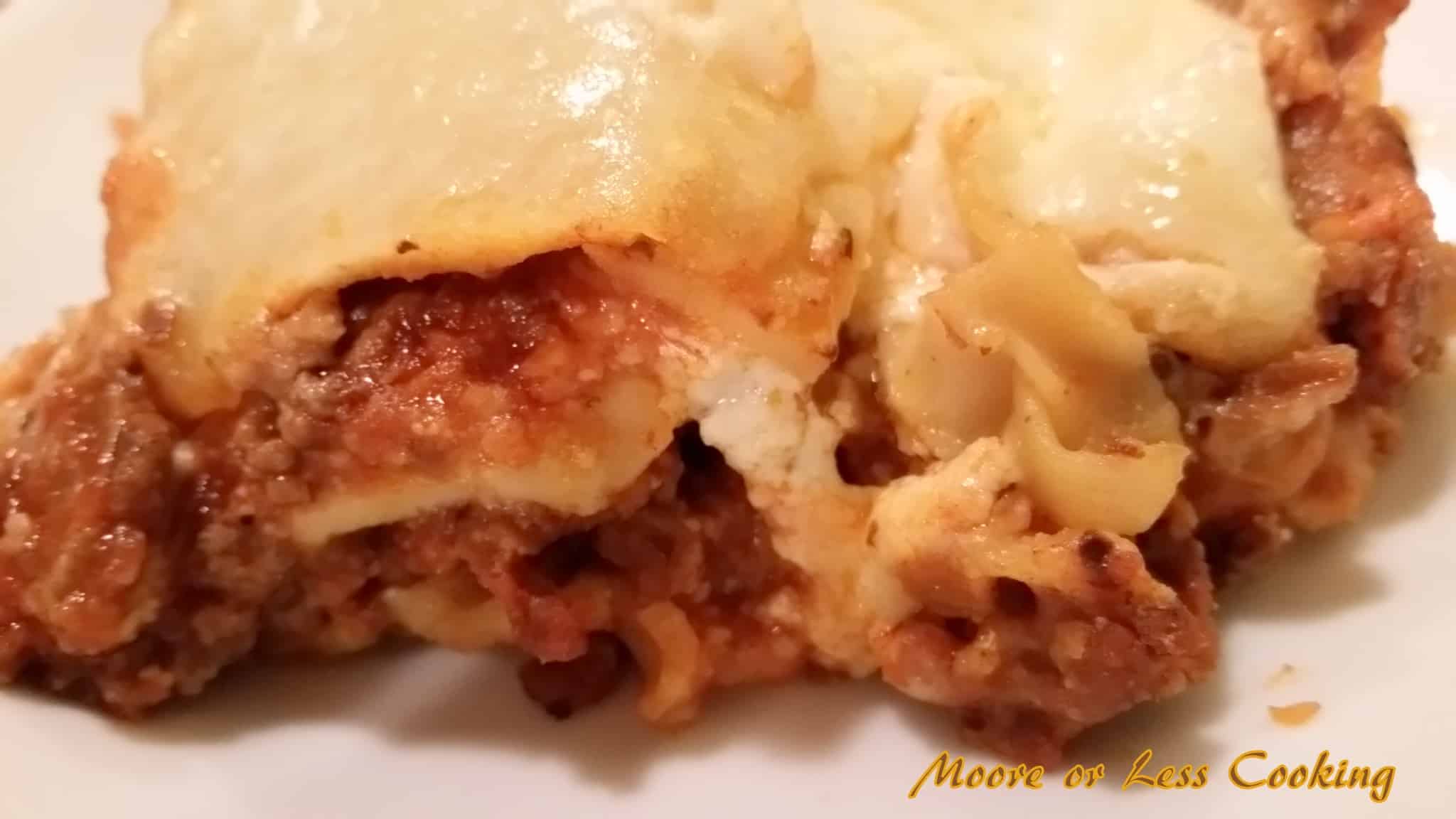 Easy Cheesy Beefy Lasagna!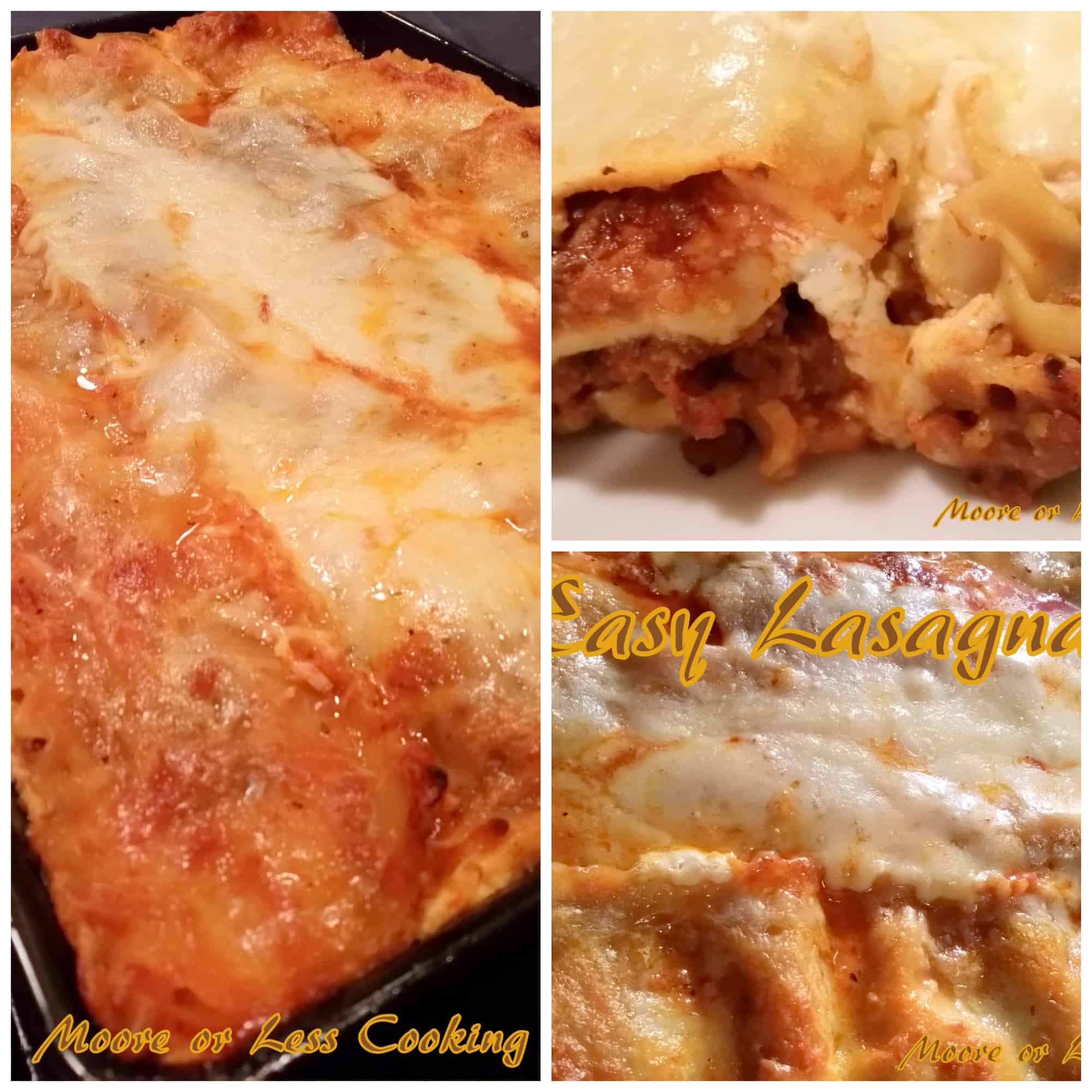 Easy Lasagna
Author:
Moore or Less Cooking
Prep time:
Cook time:
Total time:
Easy Cheesy Beefy Lasagna, no need to boil the lasagna noodles!
Ingredients
1 pound lean ground beef or 1 package Italian Sausage
1 onion, chopped
1 (28 ounce) jar spaghetti sauce, I like Rao's
1 (16 ounce) package cottage cheese
1 pint whole milk ricotta cheese
8 ounces shredded mozzarella cheese
¼ cup grated Parmesan cheese
2 eggs
1 (16 ounce) package lasagna noodles
Instructions
Preheat oven to 350 degrees F.
In a large skillet, cook and stir ground beef until brown. Add onions; saute until onions are transparent. Stir in pasta sauce, and heat through.
In a medium size bowl, combine cottage cheese, ricotta cheese, grated Parmesan cheese, and eggs.
Spread a thin layer of the meat sauce in the bottom of a 13x9 inch pan. Layer with uncooked lasagna noodles, cheese mixture, mozzarella cheese, and meat sauce. Continue layering until all ingredients are used, reserving ½ cup mozzarella. Cover pan with aluminum foil.
Bake in preheated oven for 45 minutes. Uncover, and top with remaining half cup of mozzarella cheese. Bake for an additional 15 minutes. Remove from oven, and let stand 10 to 15 minutes before serving.
Linked up: