Today I am reviewing my fellow food blogger and friend's cookbook, "Natural Pregnancy Cookbook" by Dr. Sonali Ruder, creator of the popular food blog The Foodie Physician.
As I scroll through the recipes, I wish that I was pregnant, but seriously, I love this cookbook and I wish I had it when I was pregnant, there is a plethora of information and great tips about taking care of yourself while you are pregnant. Such as, what your BMI should be while pregnant, how to stock your kitchen the correct way, how to plan your meals, and over 125 delicious recipes such as Berry and Ricotta Stuffed French Toast, Grilled Skirt Steak and Chimichurri Sauce, Chocolate Ganache Cupcakes and this wonderful recipe for Apple Cinnamon Dutch Baby that I will share with you.
I chose this recipe because of the delicious fall flavors that I am craving. Plus, I love Dutch baby's and this recipe has the word BABY in it! Women crave certain foods when they are pregnant ( I craved apples, strawberries and watermelon) and these are my daughters favorites too!
Let's get started and make this delicious Dutch Baby!
You will need a blender, or a whisk if you don't have a blender. It's so easy, just add all of the ingredients and blend. You will also need a cast iron skillet, or something that you can place in the oven that is oven proof.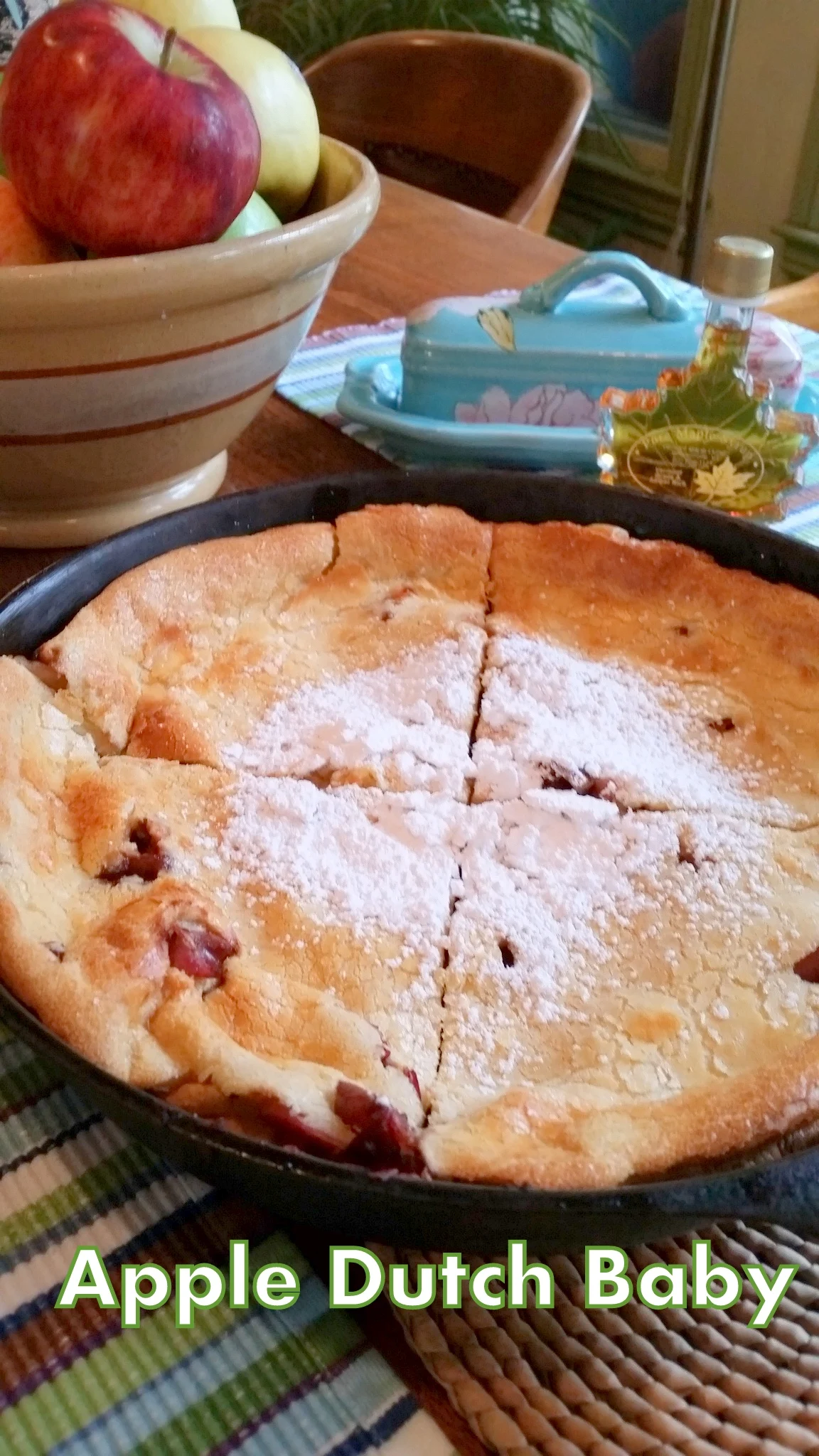 A dutch baby is like a Crepe and a Popover got married and had a baby! A Dutch Baby!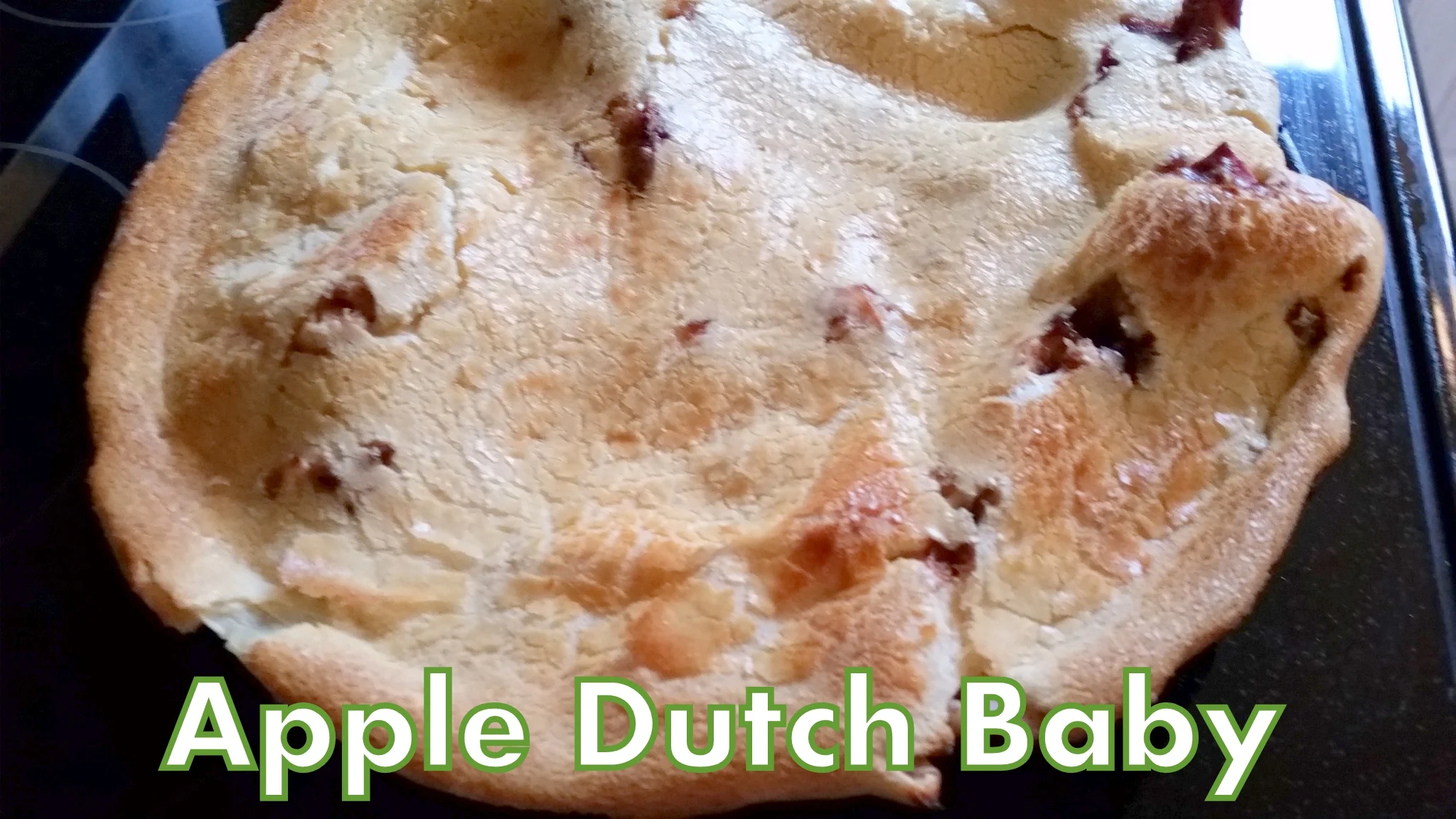 The Dutch baby really puffs up in the oven! Beautiful!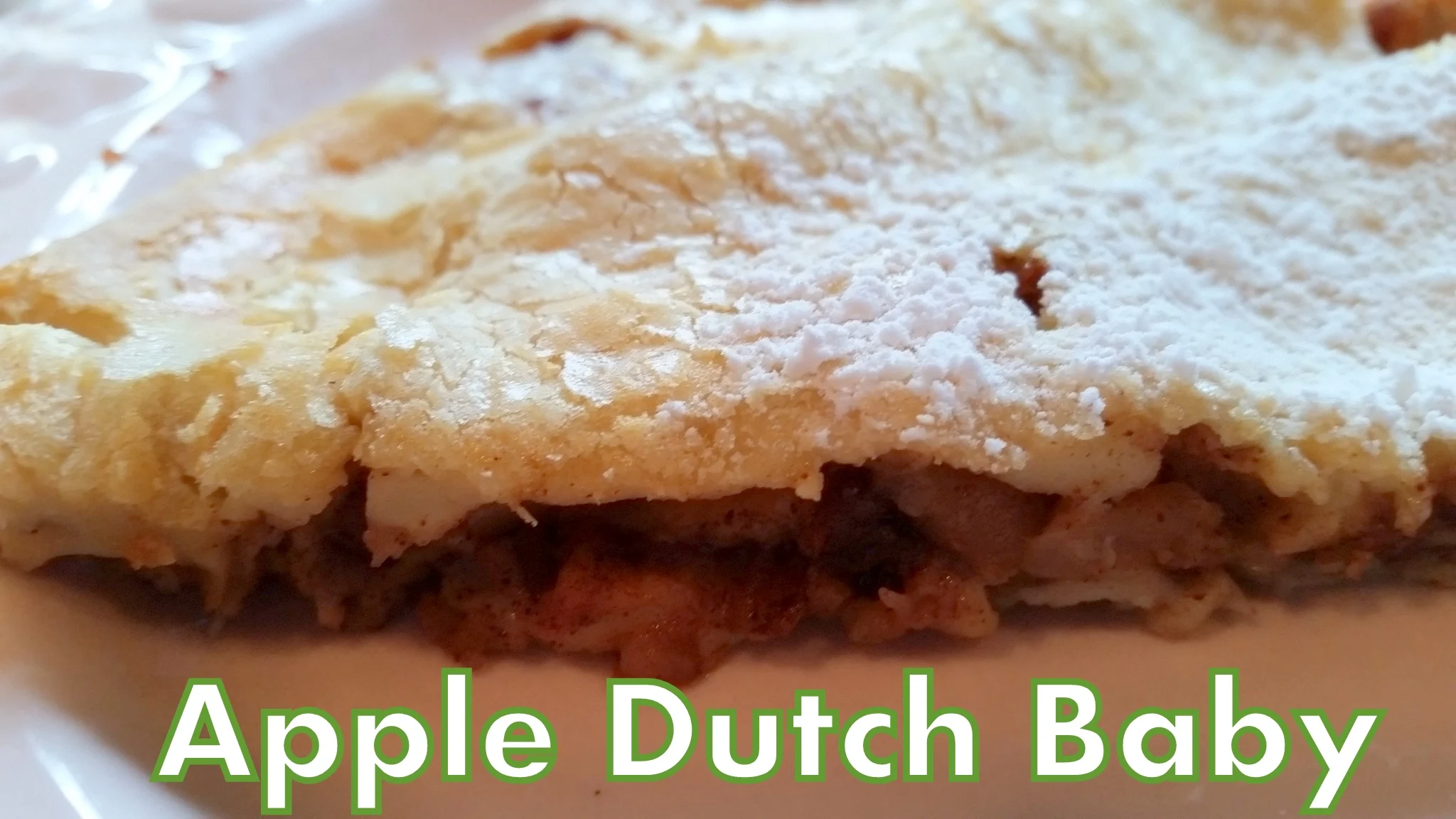 Serve with a sprinkling of powdered sugar and or Maple Syrup! Serve immediately!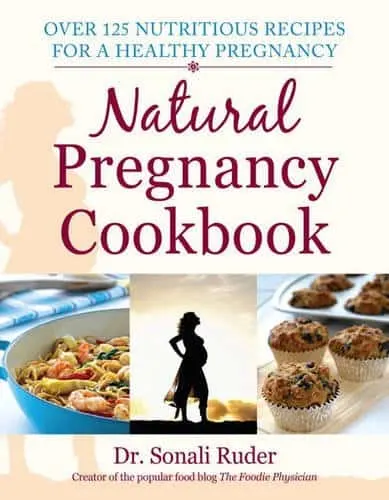 Apple Cinnamon Dutch Baby~ Cookbook Review
A delicious Dutch baby is very similar to a German Pancake. It's like a popover and crepe combined. With the delicious fall flavors of apple and cinnamon, makes this a perfect breakfast or brunch treat.
Ingredients
2 Tablespoons unsalted butter, divided
1 large apple, sliced thinly
1 Tablespoons light brown sugar, divided
3 large eggs, room temperature
3/4 cup milk, warm
3/4 cup all purpose flour
1/2 teaspoon vanilla
1/4 teaspoon salt
1 teaspoon powdered sugar
Maple Syrup
Instructions
Preheat oven to 400 F.
Heat 1 tablespoon butter over medium heat in a 10 inch iron skillet ( oven safe skillet). When butter is melted, add sliced apples, 1 TBSP brown sugar, and cinnamon. Stri to combine. Cook until apples are soft, 4 minutes.
While apples are cooking, melt remaining butter in a microwave. Pour into a blender with eggs, milk, flour, vanilla, salt and remaining 1 TBSP sugar.
Blend until smooth.
( Alternatively, you can whisk eggs and milk, then add, flour, vanilla, salt, and sugar until smooth.)
Pour the batter over the apples in the skillet and transfer the skillet to the oven.
Bake 20-25 minutes until puffed up and golden brown.
Dust with powdered sugar and serve with maple syrup.
Serve immediately, Dutch Baby will will start to fall right after taken out of the oven.
Recipe from Natural Pregnancy Cookbook, by Dr. Sonali Ruder