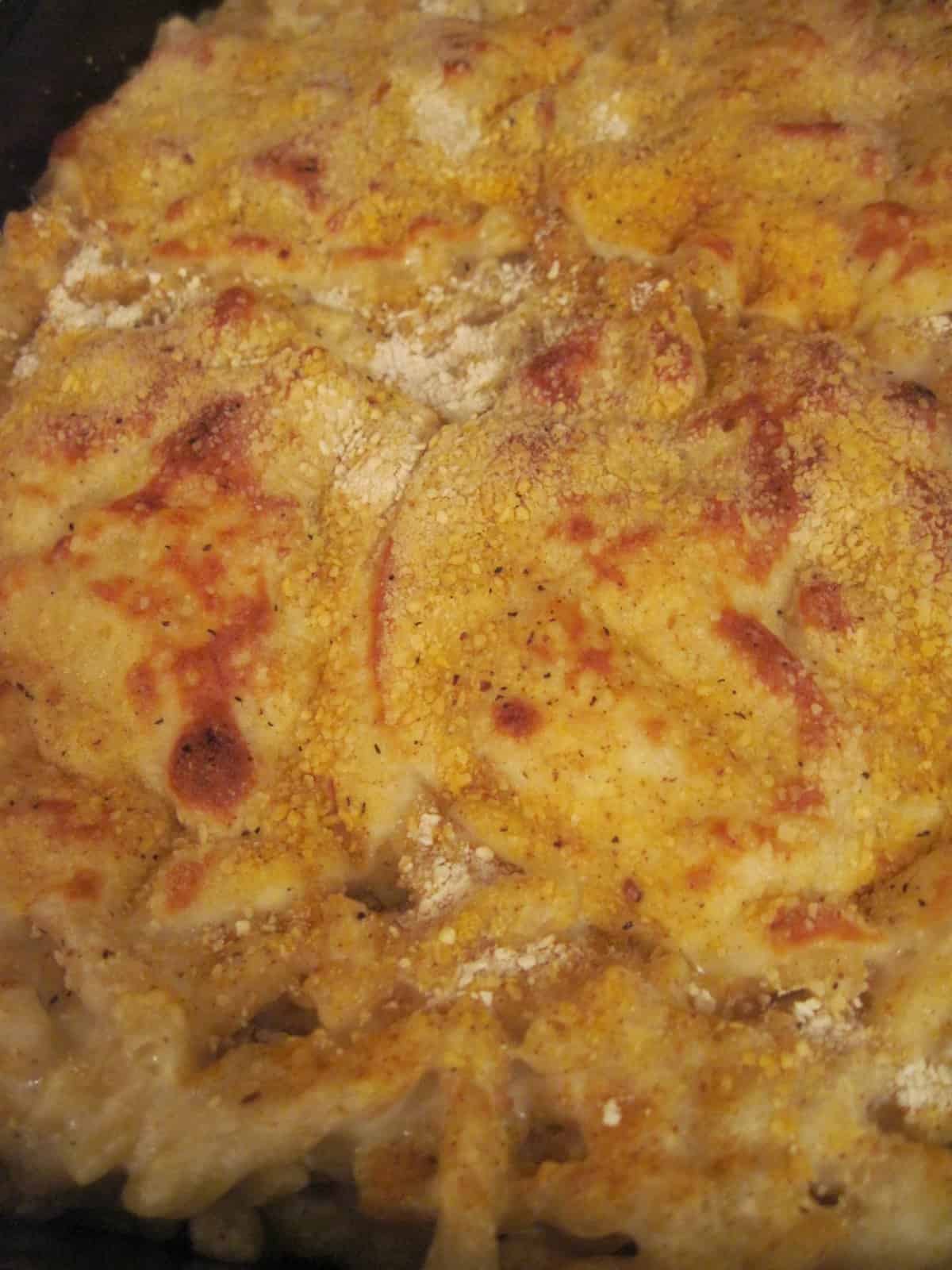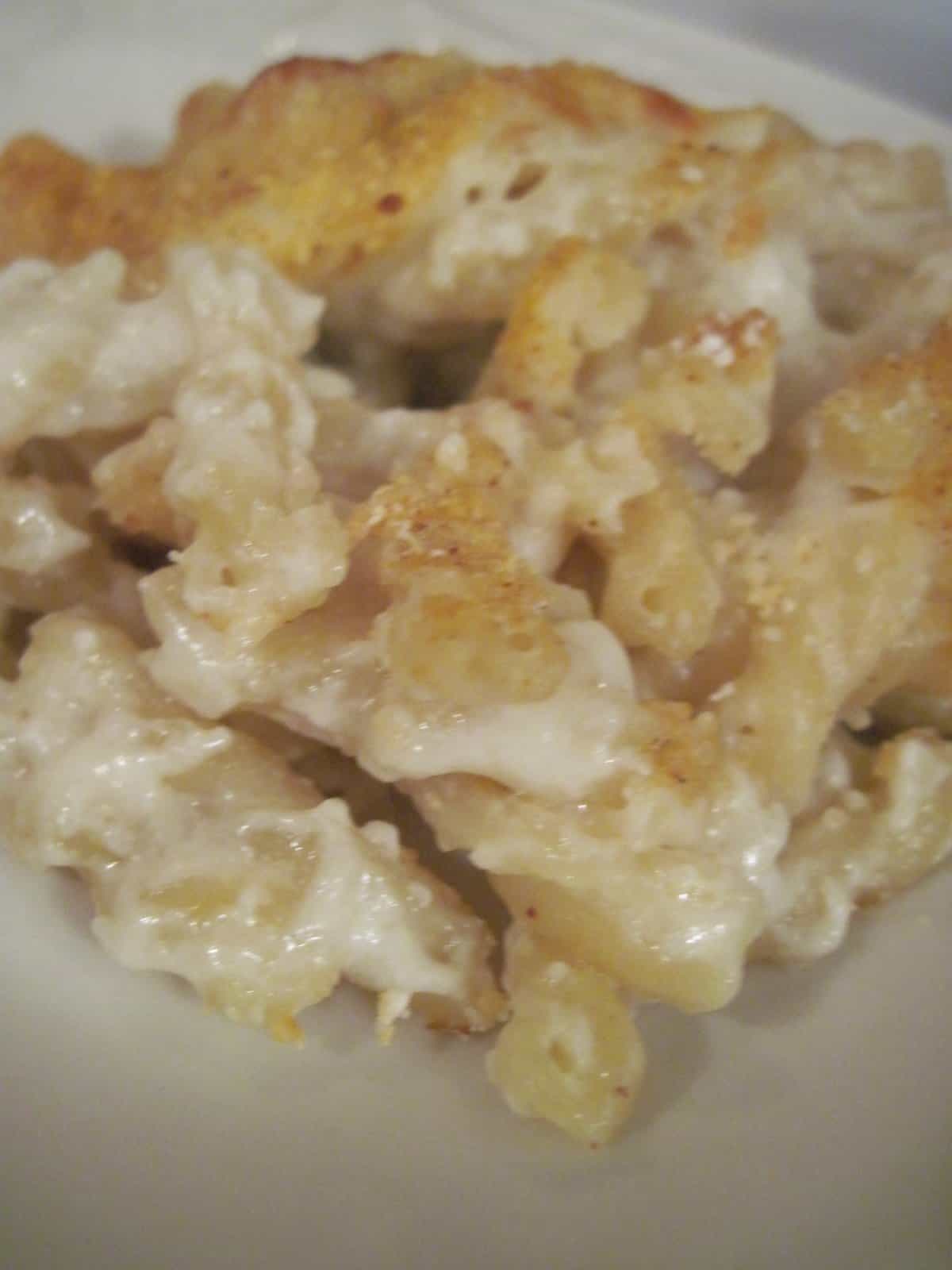 Ingredients
1 (8-oz.) package elbow macaroni or any other pasta of your liking
2 tablespoons butter
2 tablespoons all-purpose flour
2 cups milk
1/2 teaspoon salt
1/2 teaspoon fresh ground black pepper
1/4 teaspoon ground red pepper
1 (8-oz.) block sharp Cheddar cheese, shredded and divided
Preparation
Prepare pasta according to package directions. Keep warm.
Melt butter in a large saucepan or Dutch oven over medium-low heat; whisk in flour until smooth. Cook, whisking constantly, 2 minutes. Gradually whisk in milk, and cook, whisking constantly, 5 minutes or until thickened. Remove from heat. Stir in salt, black and red pepper, 1 cup shredded cheese, and cooked pasta.
Spoon pasta mixture into a lightly greased 2-qt. baking dish; top with remaining 1 cup cheese.
Bake at 400° for 20 minutes or until bubbly. Let stand 10 minutes before serving.