Bowling Green is Kentucky's third biggest city. Bowling Green is about 60 miles northeast of Nashville and 100 miles southwest of Louisville.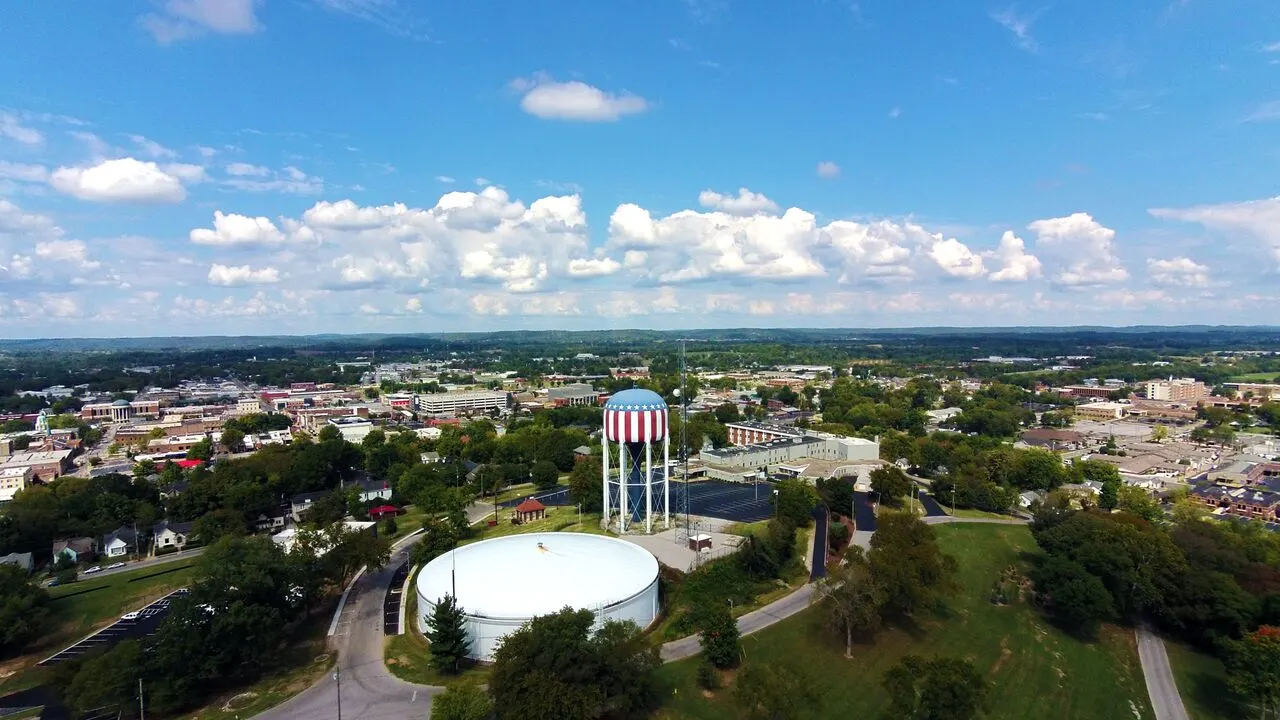 Downtown Bowling Green Kentucky, photo credit: Bowling Green
Bowling Green is home to a number of historic war landmarks, exquisite old homes and remarkable buildings that can be visited on foot or by car during a leisurely drive.
What I had heard about Southern Hospitality is the honest TRUTH! Everyone that I met treated me like I was an old friend with open arms.
We had comfortable accommodations at the Hyatt Place, right on the beautiful campus of Western Kentucky University.
Zoe Price, area director and general manager was very helpful in making sure that we were comfortable and all of our needs were met. Hyatt Place Bowling Green, 1347 Center Street. Bowling Green, Kentucky 42101
We were greeted by Marissa Butler, Marketing Director of the Bowling Green Area Convention & Visitors Bureau. Marissa filled us in about who we should meet and where to visit.
The Population of Bowling Green, Kentucky is 65,234 (2016). It's easy to navigate and has so many wonderful restaurants to choose from.
Since we had been traveling all morning and were just famished, we headed out to the Home Cafe & Market for a delicious lunch.
PIN IT:
Home Cafe and Marketplace
Home Cafe and Marketplace is a rare thing; it's a full-service cafe staffed entirely by classically-trained chefs and restaurant veterans.
The cafe comes with a commitment to gourmet ingredients, fine dining touches on even the simplest of meals and the finest customer service.
Chef Josh Poling takes everyday meals such as sandwiches, pizzas and salads and produces them to the highest standards, with locally sourced ingredients to match its local clientele.
We met owners and chef, Josh Poling. I enjoyed my Fried Chicken Sandwich, served with the best potato salad and a Cobb Salad.
Home Cafe& Marketplace is located at 2440 Nashville Rd. Bowling Green, Kentucky Check out their Specials
A full service café specializing in high end pizzas, sandwiches, garden fresh salads, and decadent desserts. Service is very friendly and the food is so delicious!
Owner and Chef Chelsey Poling
One of the Best Cobb Salads that I have ever eaten.
The Nashville Fried Chicken Sandwich
Fried Green Tomato Sandwich with Pimento Cheese, Can you say YUM???
Owner and Chef Joshua Poling is such a talented chef, who makes sure to bring the flavor of the south into all of his dishes! We got to hear about his next venture, his new restaurant opening soon, Hickory and Oak, which will be about three times the size as Home Cafe.
After our lunch, we were excited for dessert, ICE CREAM! We headed over to Chaney's Dairy Barn.
The Chaney family has been in the farming business since 1888. The family turned it into a dairy farm with the purchase of two Jersey cows in 1940. The prized cows delivered when it came to delicious milk, but the family needed to change things up to remain profitable.
In 2003, the Chaney's started their ice cream business and it took off from there. They serve a delicious assortment of flavors from Chaney's Dairy Barn and they are known to be the best ice cream in Kentucky.
My favorite flavors are the Banana, Strawberry and Cow Tracks. Other favorites include Big Red Rumble and Cookie Moonster. Have it on a cone, in a dish, in a waffle cone or as a sundae.
Enjoying an ice cream cone, while overlooking Kentucky's stunning landscape, makes for a picture perfect day. And for more info on Chaney's Dairy Barn, including a complete list of flavors, check out their website here. Chaney's Dairy Barn is located at 9191 Nashville Road in Bowling Green, Kentucky.
So many wonderful ice cream choices!
Chaney's Dairy Barn is a destination for the whole family, not just an ice cream shop. Take a self-guided tour during business hours, so you can see first hand how they run their farm. They also have a free playground for the kids. They have a great schedule of events during the year. A popular one is the Ice Cream & Moovie, held weekends in the summer.
Mr. Chaney gives us the tour of his beautiful farm and barn.
Very impressive Dairy Barn.
One of the prettiest spots in Bowling Green.
Chaney's Dairy Barn was ranked #1 Ice Cream Parlor in Kentucky in USA Today's Top Parlors in 50 States and #1 Ice Cream in Kentucky by iVillage in 2013.
Here you will find all of the "Ladies"! MOOOOOOO!
One of the first cows on the Chaney Farm.
Just getting a snack!
The cows are so friendly and approachable.
Here I am getting kisses from this dear cow.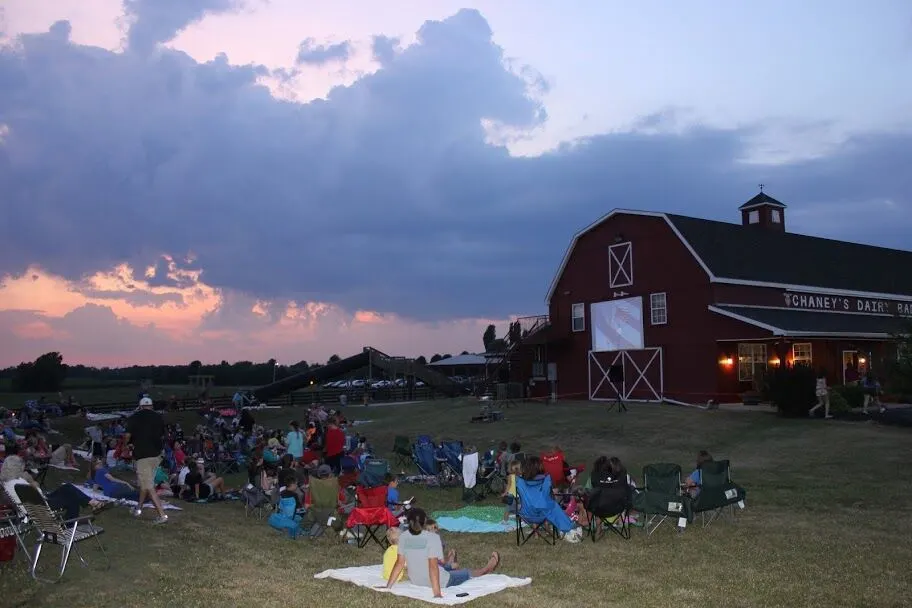 Chaney's Dairy Barn Moovie and Ice Cream, photo credit: Bowling Green
Next we visited the Beautiful Kentucky Grand Hotel and Spa for Happy Hour Cocktails. The Kentucky Grand Hotel and Spa. The boutique style hotel overlooks Circus Square Park, and sits next to SKyPAC. Each suite in The Kentucky Grand Hotel and Spa has a different name and design, and each features some of the best views of Bowling Green through floor-to-ceiling windows.
We enjoyed our Dirty Martini's and listened to the relaxing music played by the Piano Man.
Zack Strachan, the General Manager is this incredible hotel, gave us a tour of the rooms in the hotel after we enjoyed our martinis.

Hubs enjoys a glass of Woodford Reserve Bourbon over ice.
The Kentucky Grand Hotel features eight elegant suites inspired by the Commonwealth State, including the first and second largest penthouse's in the state.
Next we dined at the White Squirrel Brewery.
My tasty sampler of beers that White Squirrel brews. My favorite is the White Squirrel Pale Ale.
Cheese Curds with a Lemon Aioli Dip.
I am still dreaming of these tacos and mad at my stomach for being full….
The next morning, we grabbed a quick bite at the Hyatt Hotel and then ventured out to the Mammoth Cave National Park. We were getting the aftermath of Hurricane Irene, most roads were flooded, but we arrived at the Mammoth caves in good time. We were excited about seeing the longest cave system.
The main entrance to Mammoth Cave National Park is about 30 miles northeast of the city, but that cave system has more than 400 miles that have been explored and covers more than 400 square miles.
Bowling Green is at the edge of a karst region where the famous Mammoth caves and springs are. Karst is a special type of landscape that is formed by the dissolution of soluble rocks, including limestone and dolomite.
Our wonderful guide.
If you turn off that light, you can't see your hand in front of you.
After our cave tour, we headed to lunch at The Bistro. Chrissy, the owner greeted us. She recommended the special, soup and sandwich.
The Bistro is located in a restored late 19th century house that offers a small but perfectly-formed menu just two blocks away from the beautiful Fountain Square in central Bowling Green. It has a warm and intimate atmosphere, a perfect choice for a date, enjoyed over a few of its delicious martinis.
We visited the Corsair Distillery for their tour & tasting. Steve Whitledge is the Distillery Ambassador and tour guide. Hand crafted, award winning, small batch ultra-premium alcohol.
They have won awards for Craft Distillery of the Year & Innovator of the Year – from Whisky Magazine. They produce Whiskey, Gin, Bourbon, Absinthe, Spiced Rum. They are located at 400 East Main St. #110 Bowling Green, Kentucky.
National Corvette Museum
One of the popular attractions is the National Corvette Museum. Here you will see classics and prototypes. As the mecca of the Corvette world, Bowling Green draws in dedicated enthusiasts all year round to see the only factory in the world that manufactures the iconic sports car.
After taking a plant tour, just cross the highway to the National Corvette Museum to explore the Corvette's deep impact on American culture. (You can also check out the rarest and most beautiful Corvettes on display.)
If you're lucky, you might witness and take part in a Corvette "delivery," where new Corvette owners come to personally pick up their Corvettes inside the museum and drive out to the cheers and applause of the museum staff and visitors.
New to the museum is the Skydome Sinkhole exhibit, which tells the story of the large sinkhole that opened up beneath the museum in 2014, swallowing eight Corvettes collectively worth millions. The sinkhole has now been covered up and the floor reinforced, but you can still peek through a window to the cavern below. The recovered Corvettes are a little worse for the wear, but are still on display in the Skydome.
At the General Motors Corvette Assembly Plant, visitors can see the step-by-step production of America's favorite sports car. The Corvette Museum includes one-of-a-kind prototypes, that were designed but never manufactured, among other Corvette memorabilia.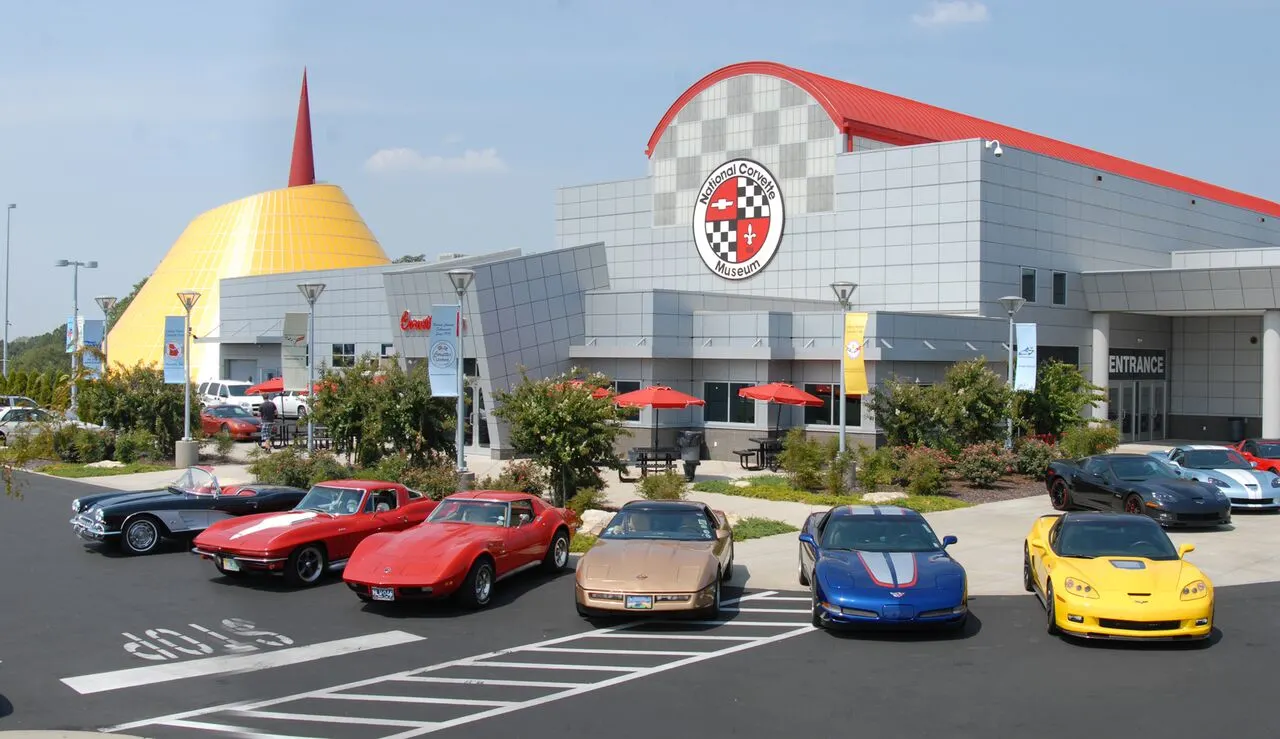 Photo credit: Bowling Green
Even if you have never owned a corvette before, you will be super impressed by these beautiful automobiles and this museum. Katie Ellison, Marketing & Communications Manager of the Corvette Museum, met us and showed us around.
Photo credit: Bowling Green
DINNER AT BOYCE'S GENERAL STORE
Stop in for nostalgia, a wonderful home cooked meal and a delicious mini pie at Boyce's General Store that dates back to the 1860's.
Brad & Brie Golliher are the proud owners of this establishment. They greeted us with open arms and had dinner with us. Brie gave us the tour of her famous Pie Bakery where she creates all of her mini pies and other delectable desserts.
Now I understand why Brie was named the, "Pie Queen", her pies are out of this world fabulous!
I have baked my share of pies, but when I met the Pie Queen, I was super impressed, not only is she the cutest, sweetest person, she can bake up some mean pies. I tried the Coconut Cream Pie, Chocolate Pie, Macaroons, Pecan Pie—All so delicious!
I ordered the special, Catfish Dinner served with coleslaw and Hush Puppies, everything is made to order and so delicious.
You can also get the Pie Queen's pies at local Whole Foods Stores in the Kentucky area.
Fresh and tasty, the Fried Chicken Sandwich is one of their very popular sandwiches.
The Pie Queen sent me home with some of her wonderful pies so that my flight would be a lot sweeter!
Double Dogs
Named after the owner's two labrador doggies, Bo and Chancey, who rule over the restaurant. There is a great vibe when you walk into Double Dogs.
It is the perfect place to choose from wings, chicken fingers, pizza, salad, burgers and of course hot dogs! It has an upscale sports bar, with fun canine-inspired flourishes (such as its takeout section called 'Fetch and Go') that gives the impression of the atmosphere in the restaurant.
This restaurant ranked #56 of Travel Channel's "101 More Amazing Places to Chowdown."and has a fun dog theme. Kids Meals even come in a dog dish!
Please remember to SHARE on FACEBOOK
and PIN IT!
Nettie is a wife and mother who is passionate about cooking and baking… especially when easy meals are involved! With 5 children, Nettie insists that all meals, snacks, and desserts come together quickly! You will find a wide variety of easy yet scrumptious recipes on her very popular website Moore or Less Cooking FACEBOOK | TWITTER | GOOGLE+ | PINTEREST | BLOGLOVIN |INSTAGRAM|