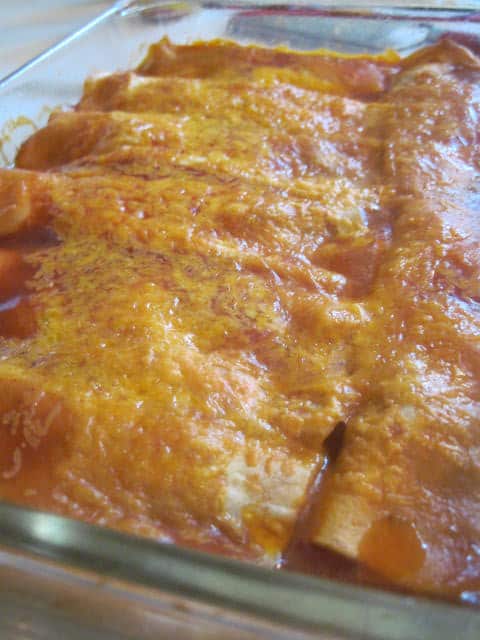 Enchiladas are an easy delicious meal. There are endless options for the fillings.Use chicken, pork, beef, vegetarian, the combinations are endless.
Today, I have made Easy Cheesy Beef Enchiladas with Ground Beef, Onions, Green Chiles and Olives.
My kids ate them up very quickly. Yes these are always a big hit. I always make a double batch just for that reason, they go very quickly.
Serve with a side of brown rice, refried beans and a Mango Margarita, ARRRIBBBA!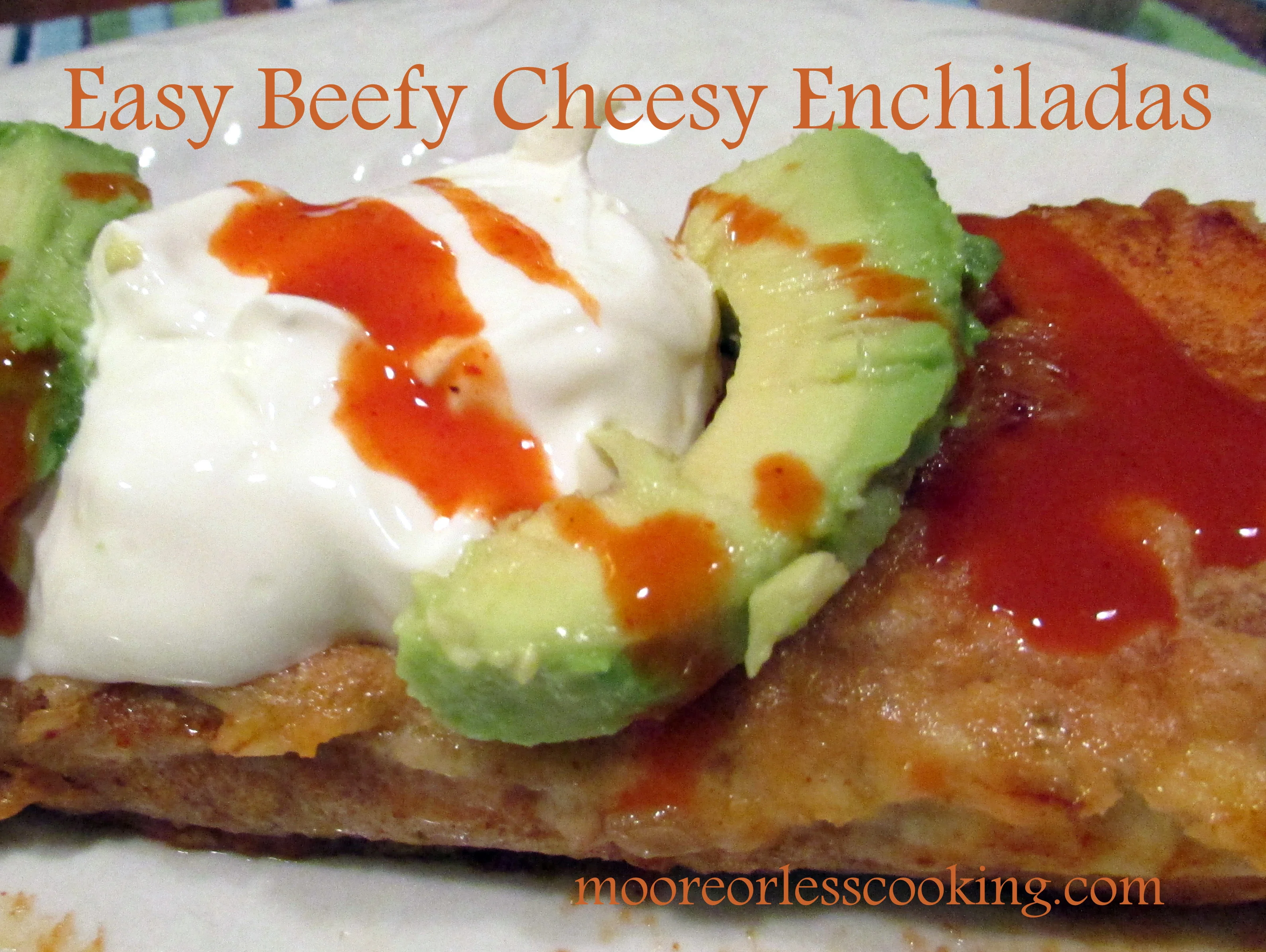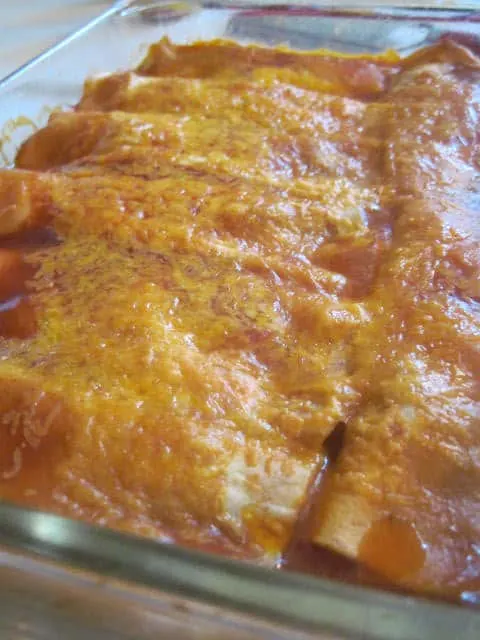 Yield:

serves 4
Easy Cheesy Beef Enchiladas
This is an easy recipe that the whole family will love! I get requests from my kids to make this all of the time!
Ingredients
Ingredients:
2 tbsp Olive Oil
1 lb. Natural Ground Beef
I small can chopped Black Olives
1 onion (chopped)
1 small can Green Chiles
8 ounces Sharp Cheddar Cheese (grated)
2 small cans enchilada sauce
1 jar mild salsa
1 package ( 12 count) small tortillas ( flour or corn)
Instructions
Preheat oven to 375 degrees.
Heat Olive oil in a saute pan, add chopped onions, saute until soft about 2 minutes.
Add ground beef cook until brown, drain fat.
Add one can Enchilada Sauce, 1 cup grated Cheese, Olives and Chiles to the onions and meat mixture.
Spread 1 tbsp. of meat mixture to the middle of a tortilla.
Roll the tortilla.
Place tortilla seam side down and repeat step 5 until all of the meat mixture has been used.
Pour 1/2 can Enchilada Sauce and 1/4 jar mild salsa over the tortillas.
Add 1/2 cup cheddar cheese on top, covering the tortillas.
Bake at 375 degrees for 20 minutes or until bubbly and golden.
I have linked up this recipe to these fabulous blogs!: