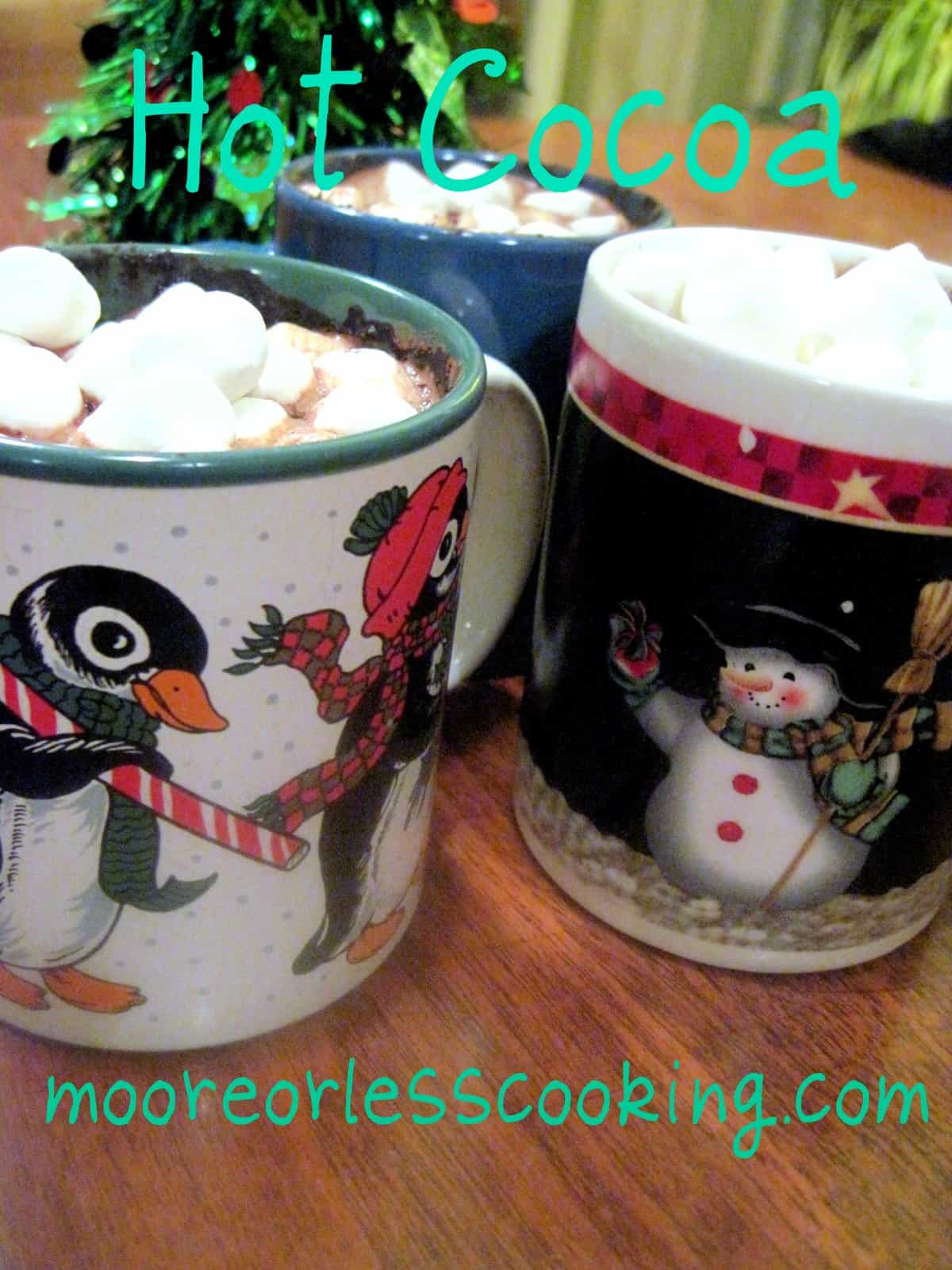 Winter means wood stoves burning, snow falling, tubing and sledding, shorter days and lots of hot cocoa to warm you up after a time being outside.
We love our cocoa with lots of tiny marshmallows. Did you know that marshmallows are great for sore throats? Another great reason to have some marshmallows. If you are all out, a big dollop of whipped cream is wonderful too! This is a delicious recipe from Joy The Baker Cookbook. Be careful, it's addictive! Nettie
3 heaping tablespoon chocolate chips
2 heaping tablespoons white chocolate chips
In a small saucepan, heat milk over low heat. Whisk often so the milk doesn't burn.
While the milk is heating, bring a medium saucepan with two inches of water to a boil. Place a heat-proof bowl with chocolate pieces over the simmering water. Bottom of the bowl should not touch the simmering water. Stir the chocolate pieces until melted.
Add the melted chocolate to the hot milk. Whisk together until completely blended. Pour into mugs and top with marshmallows or whipped cream. Recipe adapted from Jot The Baker