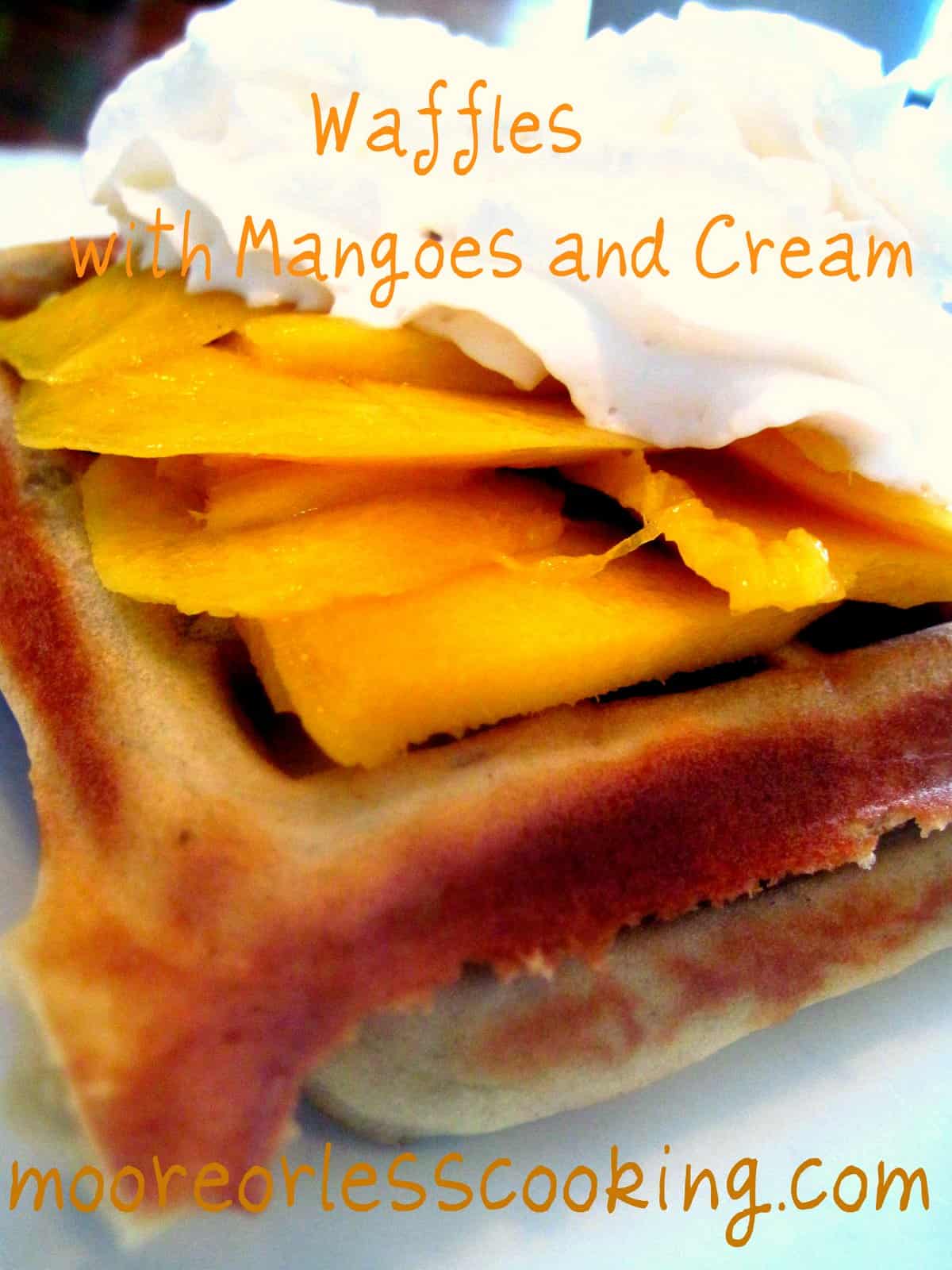 Since we are on school break, we have been baking and cooking a lot. Breakfast for dinner is our favorite! So waffles it is. We doubled the recipe for the waffle recipe, because it is just so darn delicious and it is so easy to start your waffle iron for another day and have the batter ready whenever you like. We are always in NYC for Christmas but this year we are home. We always go to our favorite Greek restaurant and they serve us Waffles with fresh Strawberries. These waffles are just as wonderful as our Greek friends waffles. Give them a try!
Classic Waffles
Ingredients
2 cups Flour
4 teaspoons Baking Powder
2 Tablespoons Sugar
1 Teaspoon Salt
2 Eggs
1 1/2 Cups Milk
5 Tablespoons Melted Shortening
4 Tablespoons Melted Butter
Directions
Preheat Waffle Iron, spray with vegetable oil if non stick, I still spray my waffle iron and it is a non -stick waffle iron.
In a bowl, whisk flour, baking powder, sugar and salt. Mix in eggs, milk, shortening and butter. Add batter to heated waffle iron, I add 1/3 cup of batter, my waffle iron is a 2 waffle iron, add more batter if your iron is larger. Cook until light says ready or until brown and crisp. Keep warm in the oven until all the waffles are done. Add freshly cut mangoes and whipped cream. Enjoy!
Recipe adapted from Food Network Magazine of 50 Pancakes and Waffles