A while back, I reviewed a wonderful cookbook written by my friend Sarah, " The Magical Slow Cooker". I have made many recipes from her cookbook that are just so easy and delicious. This was a favorite, Slow Cooker Sour Cream Beef Stroganoff and one of my most viewed recipes!
Chicken is a main staple in our household, hubs would be happy to eat it every day of the week. This slow cooker lemon chicken is so moist and lemony, I should have doubled up the recipe, because everyone was going back for seconds. Broiling the chicken after it has cooked low and slow gives it such a beautiful golden brown color. I even ate the lemon, it was amazingly delicious.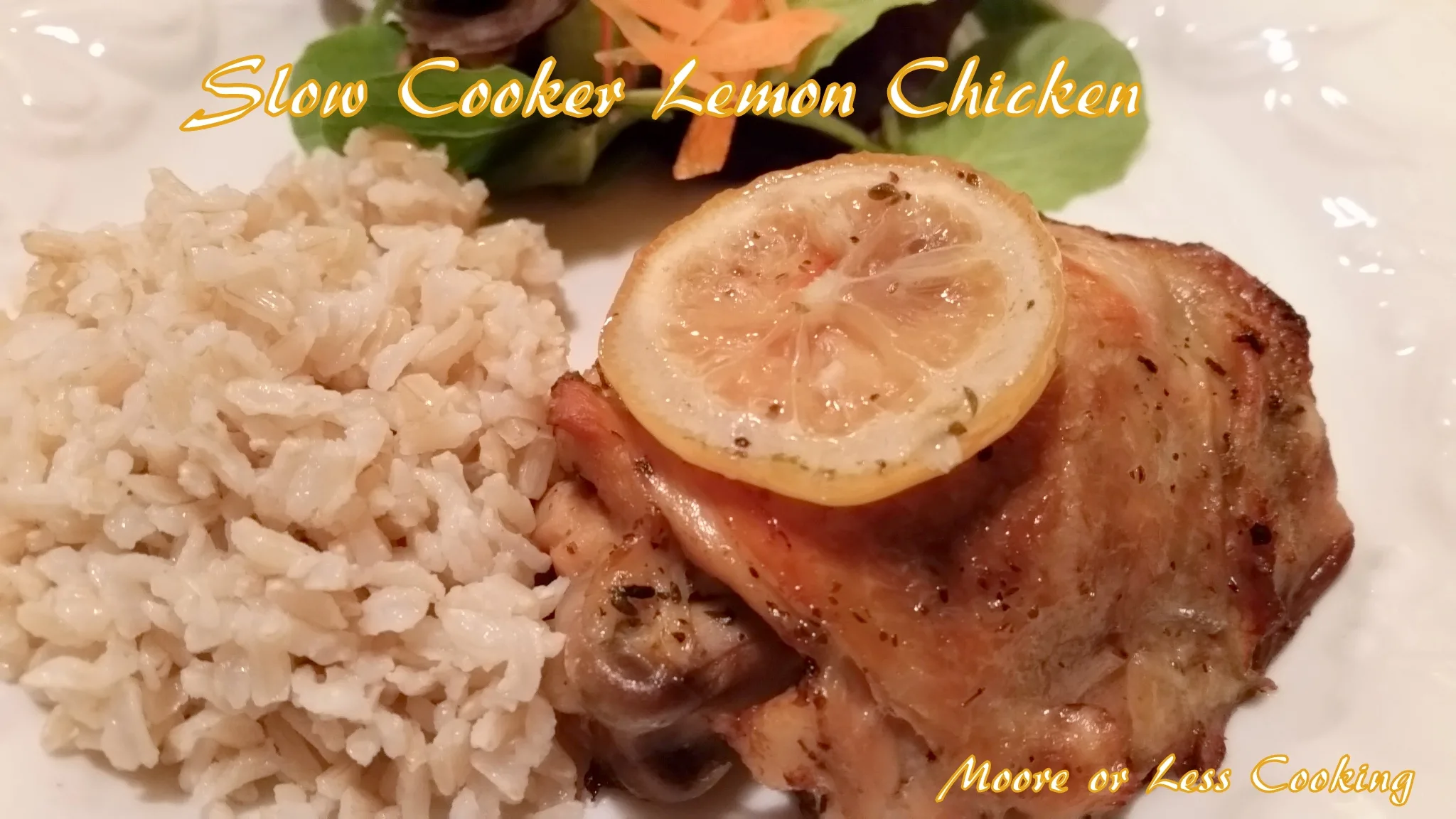 What you will need for this recipe:
Chicken thighs, lemon, extra virgin olive oil, garlic, oregano, salt, pepper and a slow cooker. Shop for the slow cooker used in this recipe Here.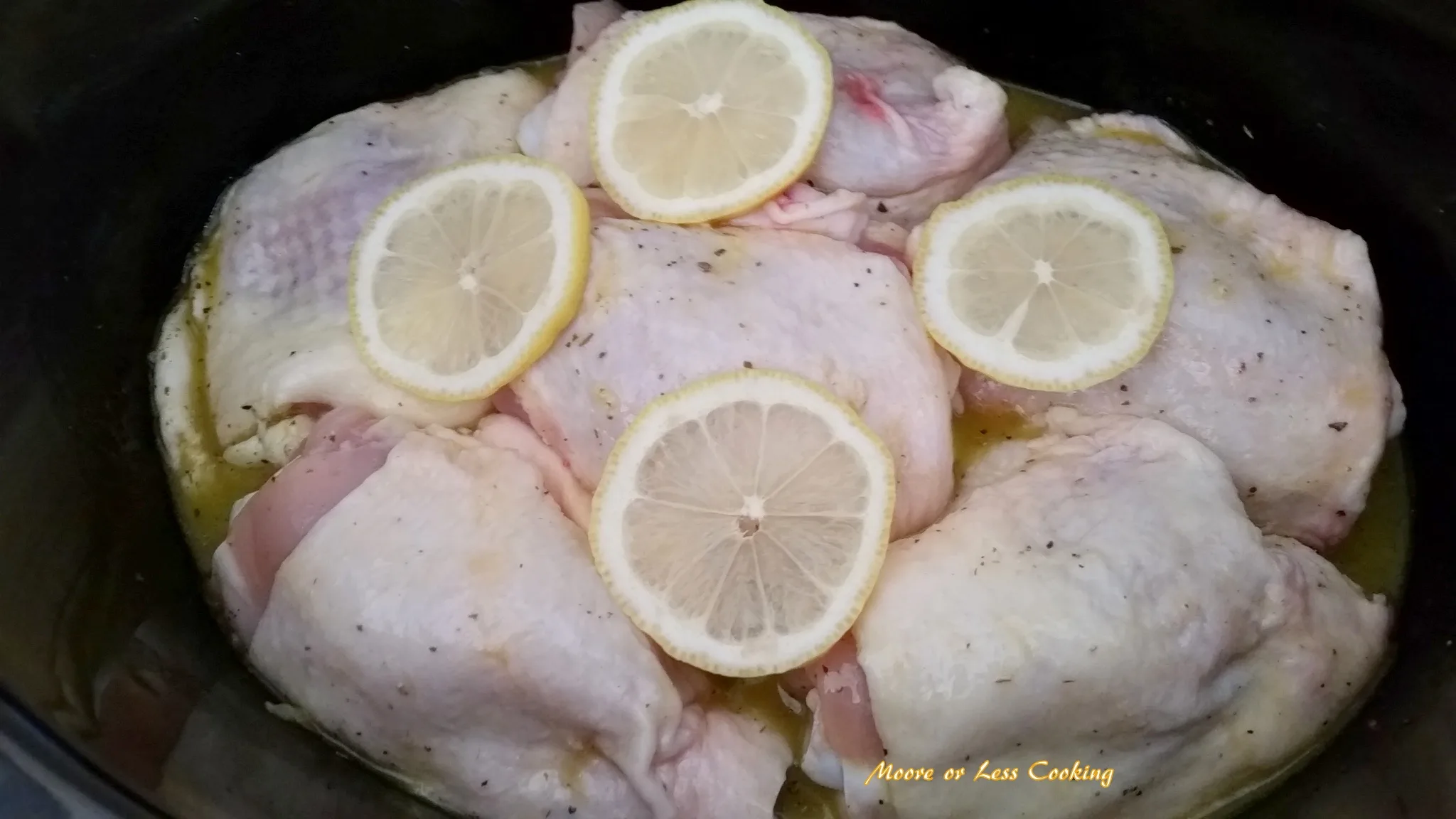 Make the marinade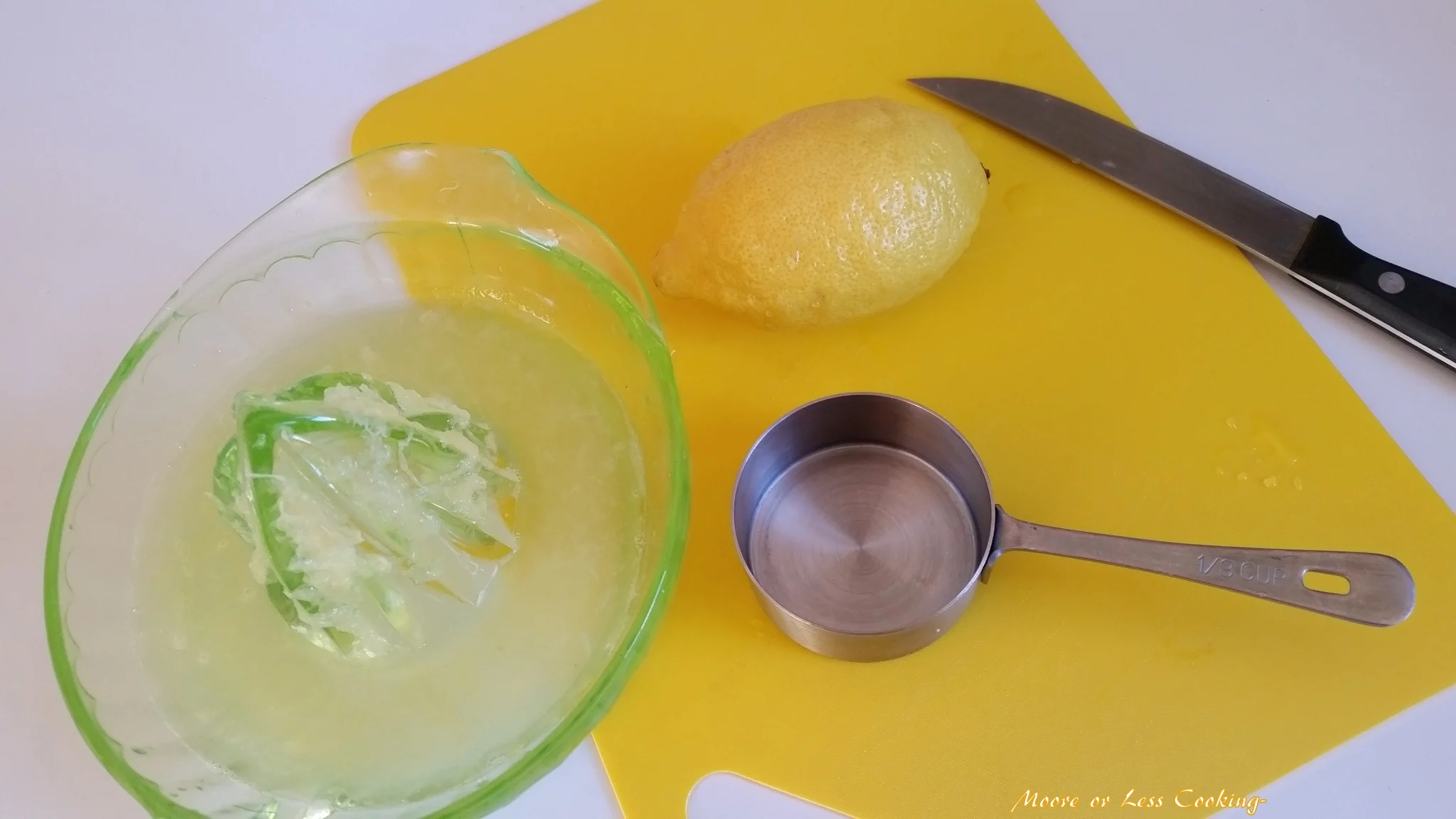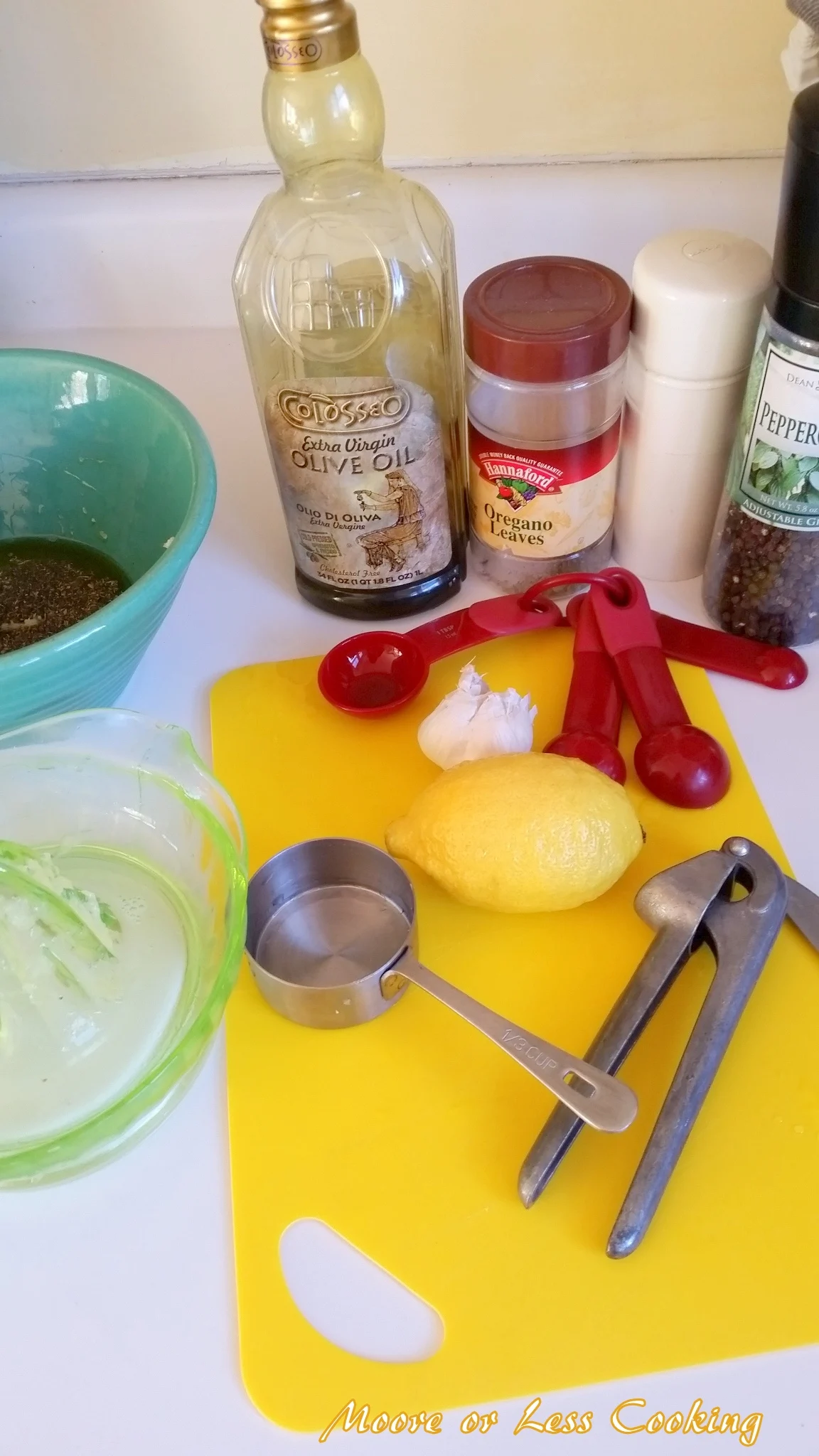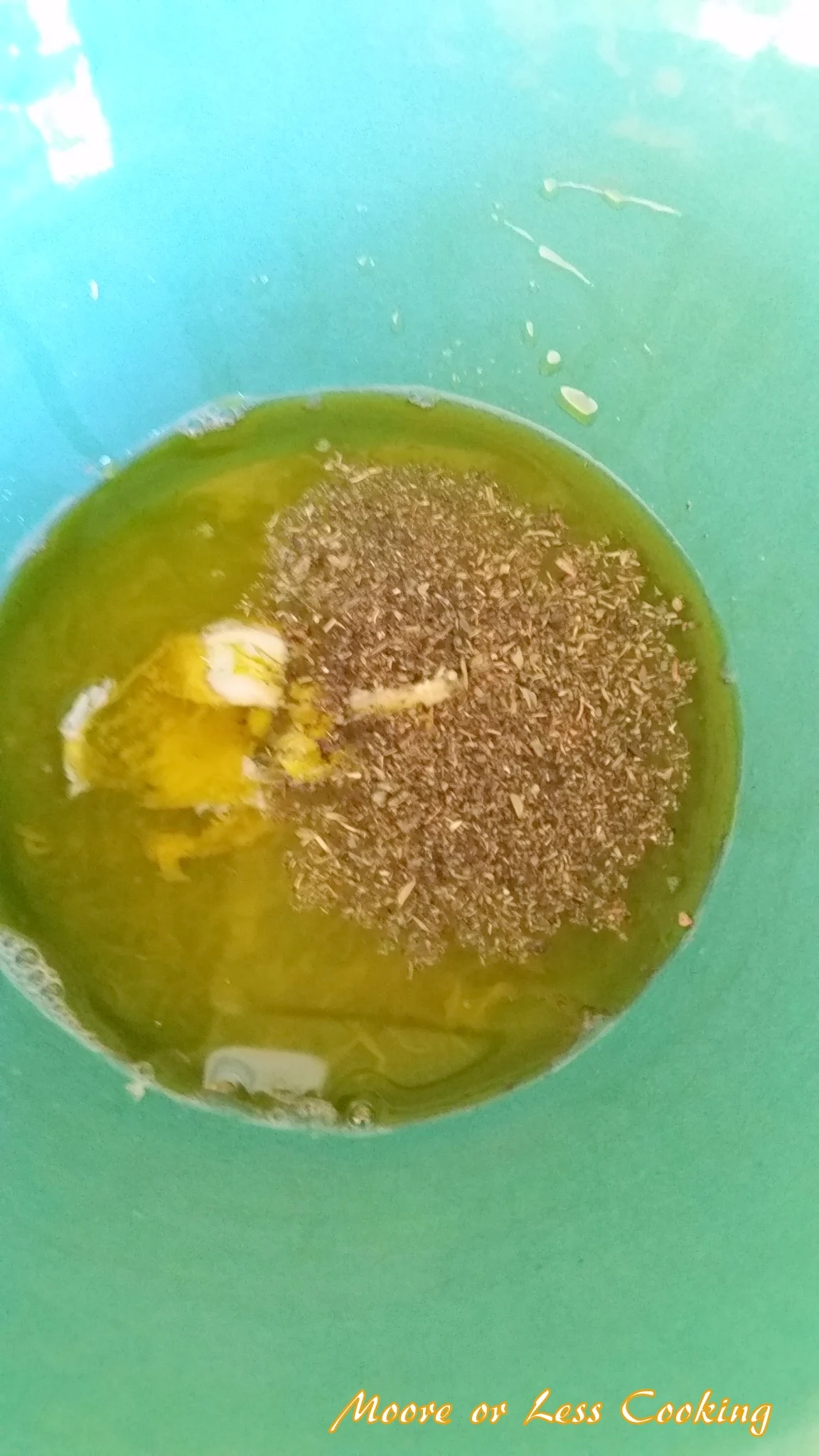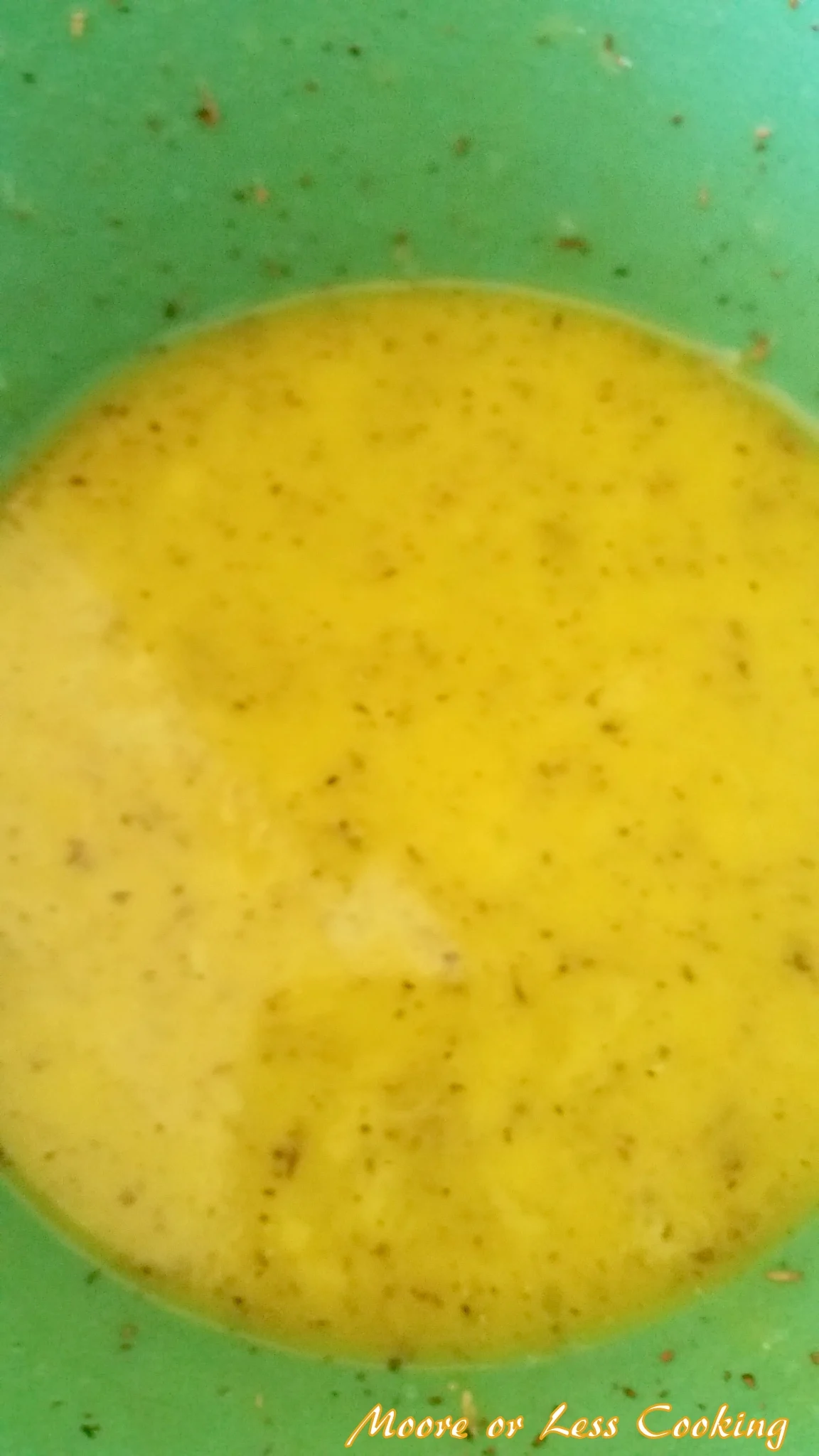 Pour the lemon marinade into the slow cooker. Place chicken thighs in marinade, coat each side. place sliced lemons on top. Cover and cook on HIGH for 4 hours.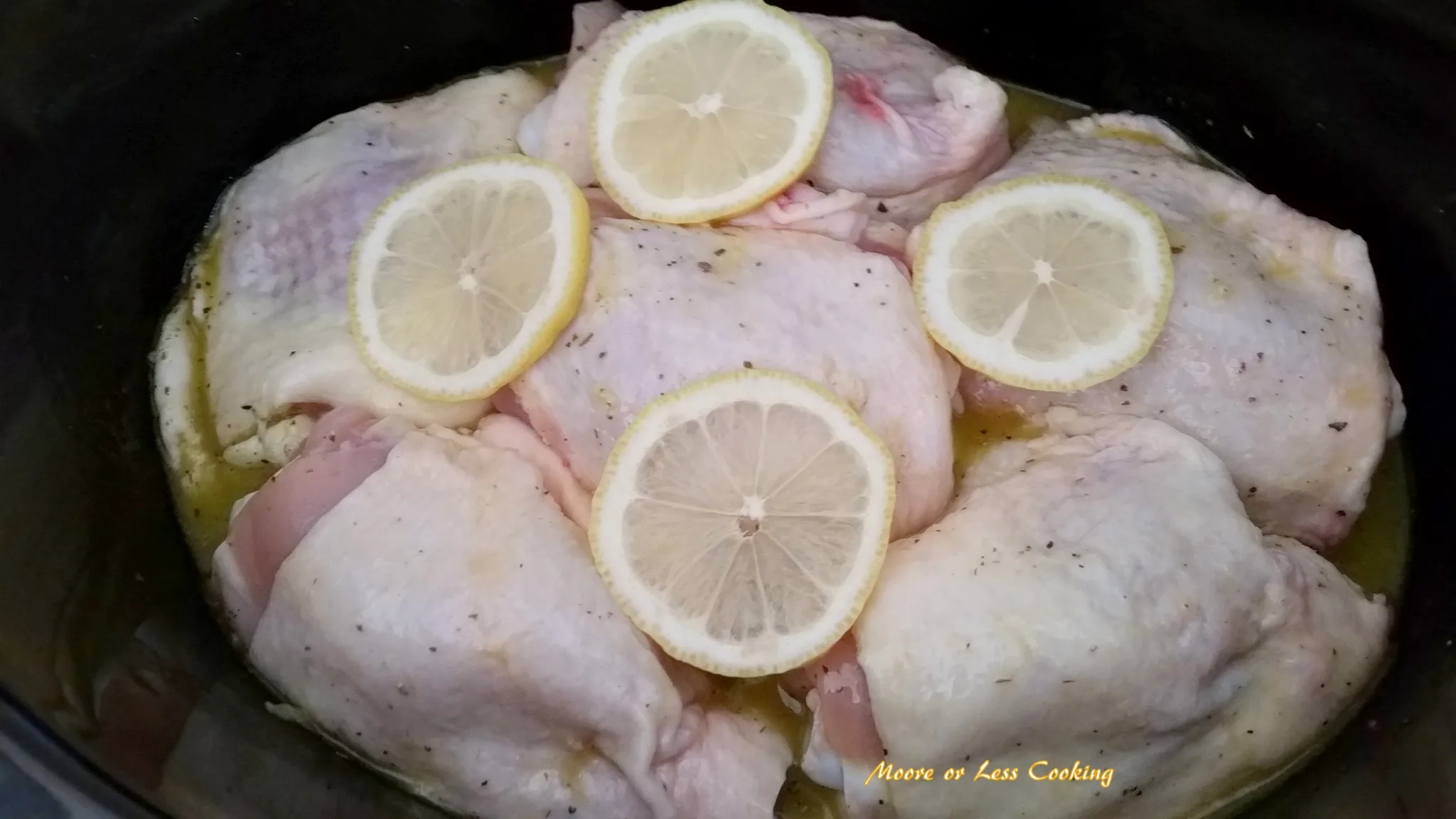 Remove lid after 4 hours. Place chicken thighs on foil lined baking sheet. Broil until golden brown, for about 10 minutes. Spoon sauce over chicken. Serve.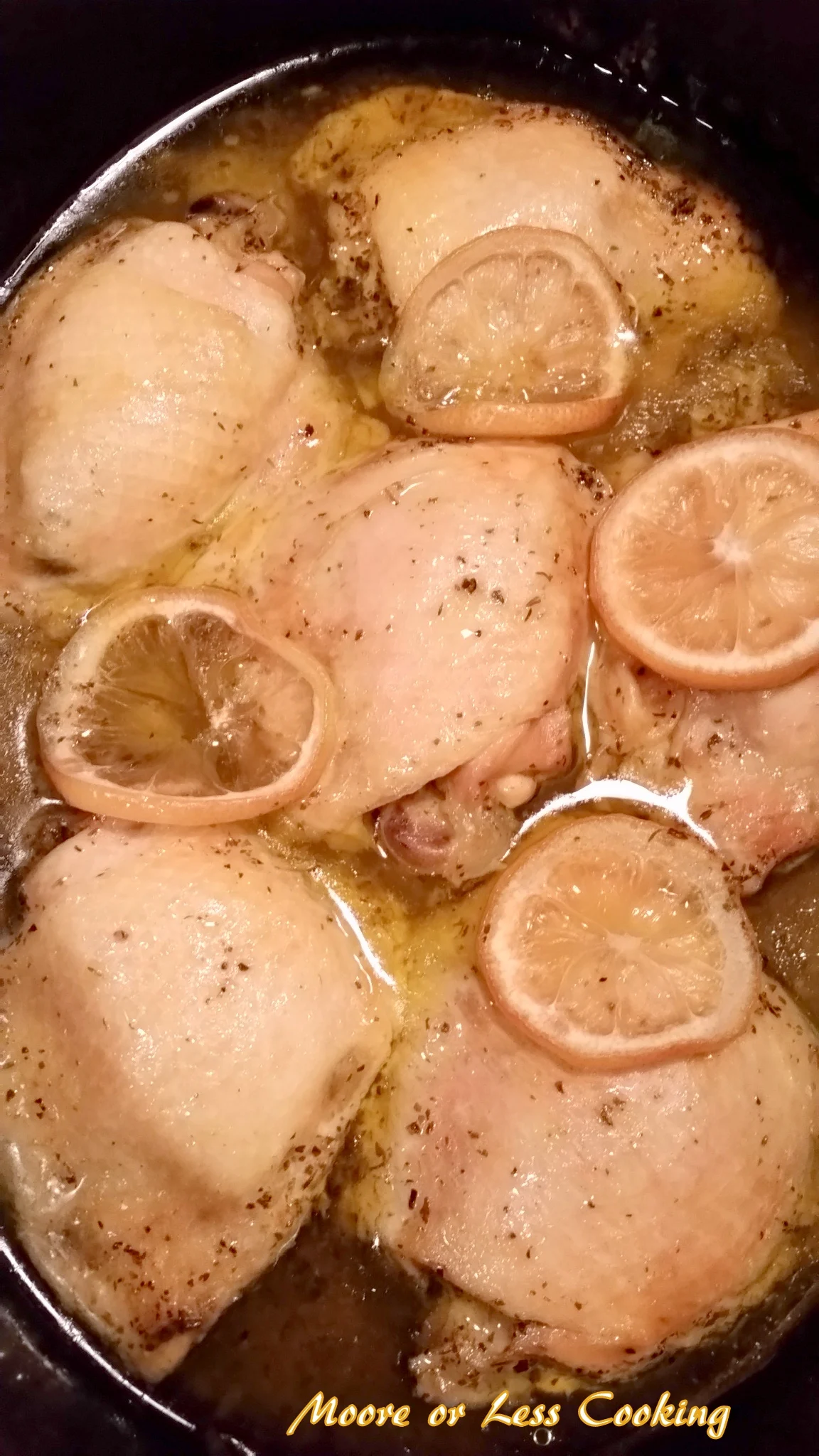 The lemon is edible too, it's not sour at all!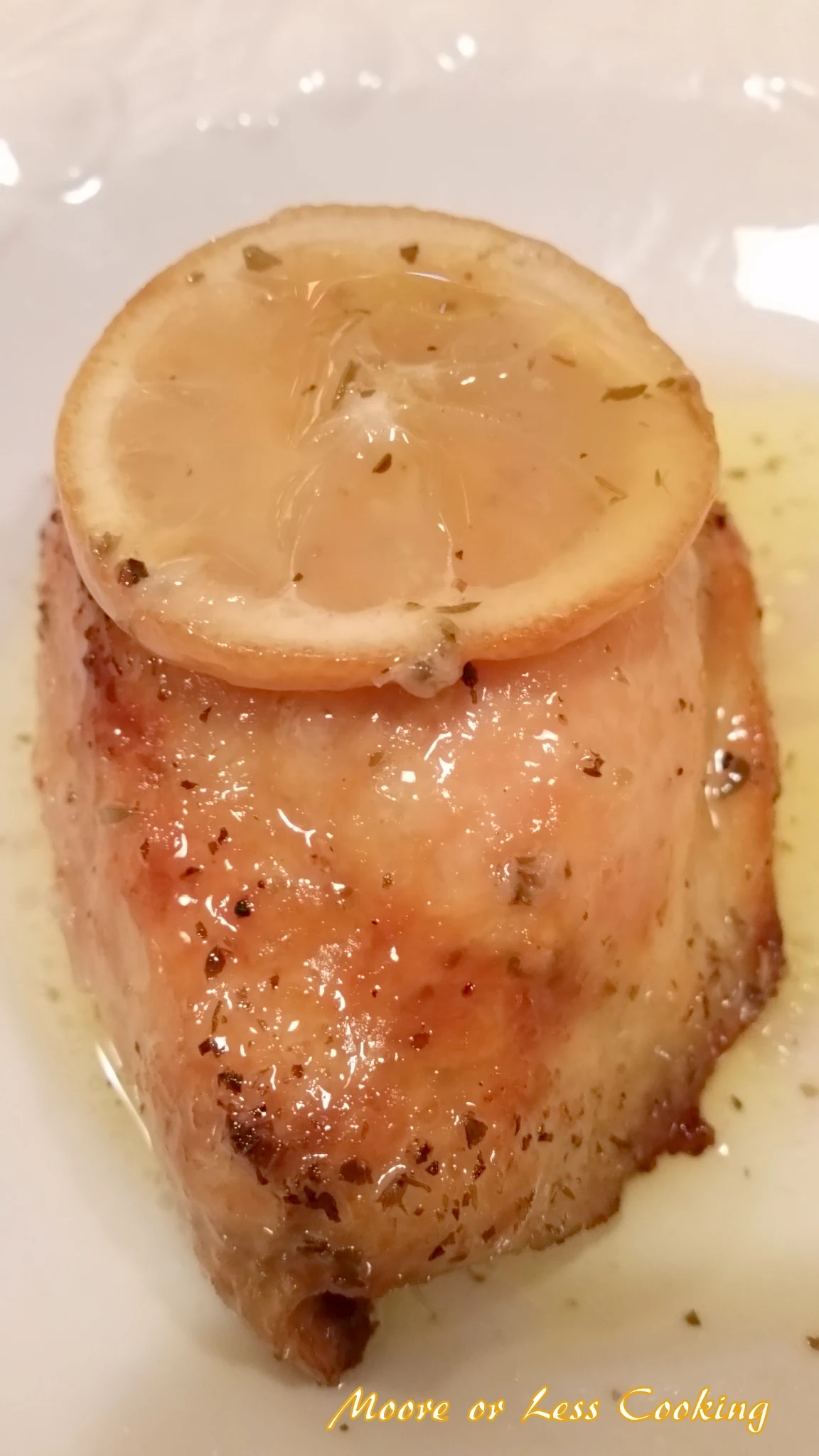 For a perfect meal, serve with brown rice and a salad.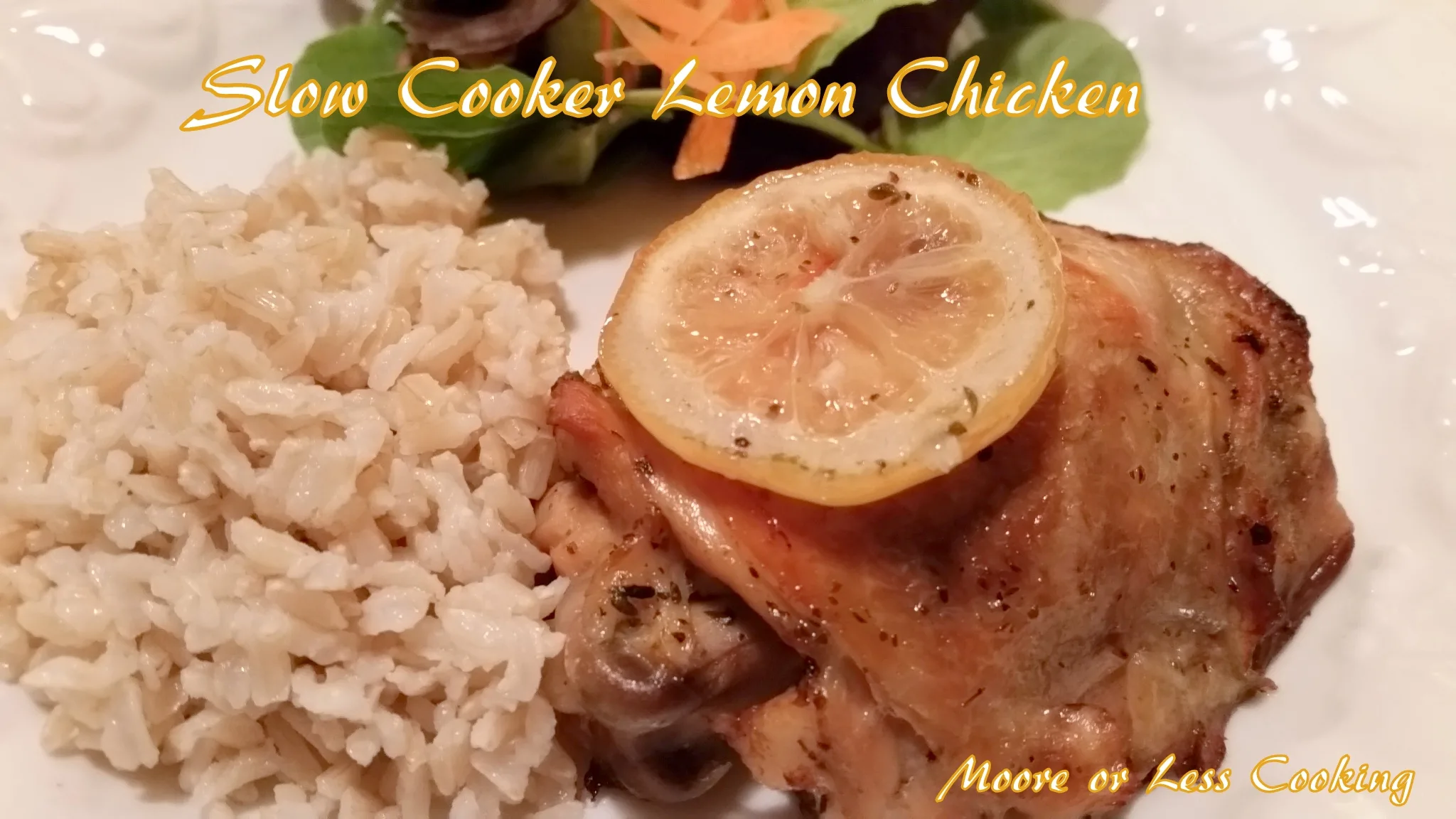 Try this simple yet so delicious recipe!!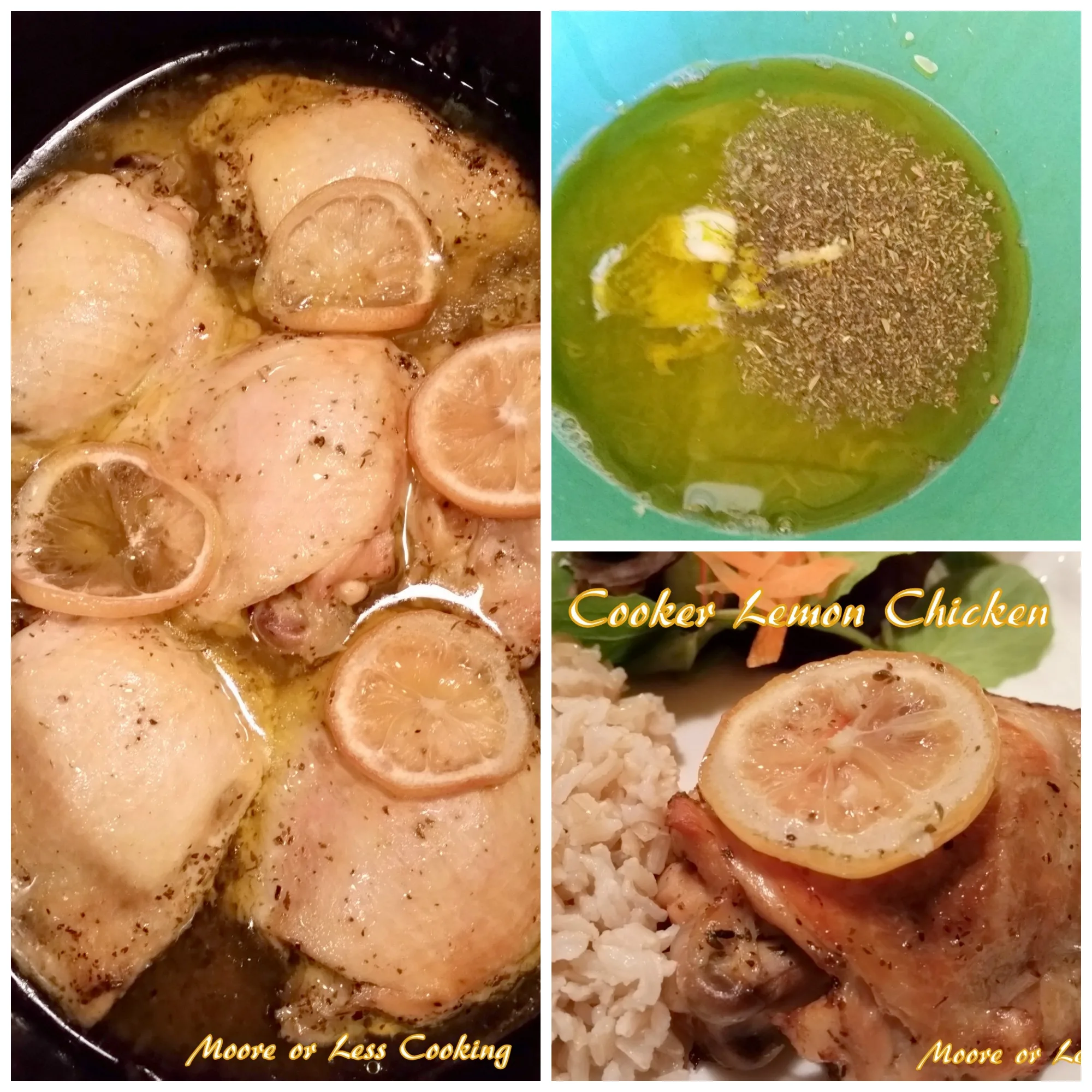 Recipe from The Magical Slow Cooker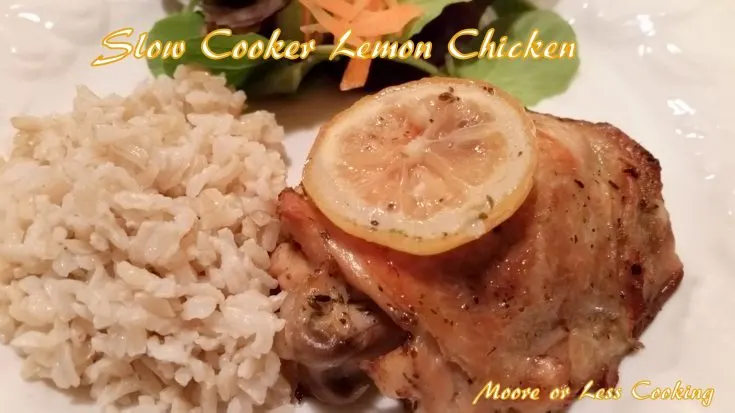 Yield:

4 servings
Slow Cooker Lemon Chicken
Total Time:
4 hours
10 minutes
This slow cooker lemon chicken is so moist and flavorful!
Ingredients
⅓ cup lemon juice ( 1 large lemon)
3 Tablespoons extra virgin olive oil
1 garlic clove, minced
½ tsp. dried oregano
½ tsp. sea salt
¼ tsp. pepper
2.5 lbs. chicken thighs (bone-in, skin left on)- just enough thighs to cover the bottom of the slow cooker.
some lemon slices added on top of chicken
Instructions
In a bowl mix lemon juice, olive oil, garlic, oregano, salt and pepper. Pour into a 5-quart or larger slow cooker. Add the chicken thighs into the sauce one at a time skin down and move around in the sauce, then flip the thigh skin up, do this with all the thighs. (The sauce will coat all of the chicken)
Add lemon slices on top of the chicken.
Cover and cook on HIGH for 4 hours.
After 4 hours, preheat oven to broil (500 degrees).
Cover a baking sheet with foil. Using tongs remove the chicken thighs from the slow cooker onto the baking sheet.
Place the chicken into the oven on top rack. Broil the chicken thighs for 10 minutes, or until golden brown. Remove from oven.
Ladle sauce over chicken from slow cooker.
Serve with rice and salad.