This is my favorite summer side salad, I am actually very happy to have it as a meal! It is so delicious with fresh picked Broccoli, crispy Hardwood Bacon, Crispy Gala Apples, Chopped Hazelnuts, Slivered Almonds, Cabot White Sharp Cheddar Cheese, Zippy Red Onion and Dried Cranberries.
It's like a Cobb salad but instead of lettuce, broccoli is the main star.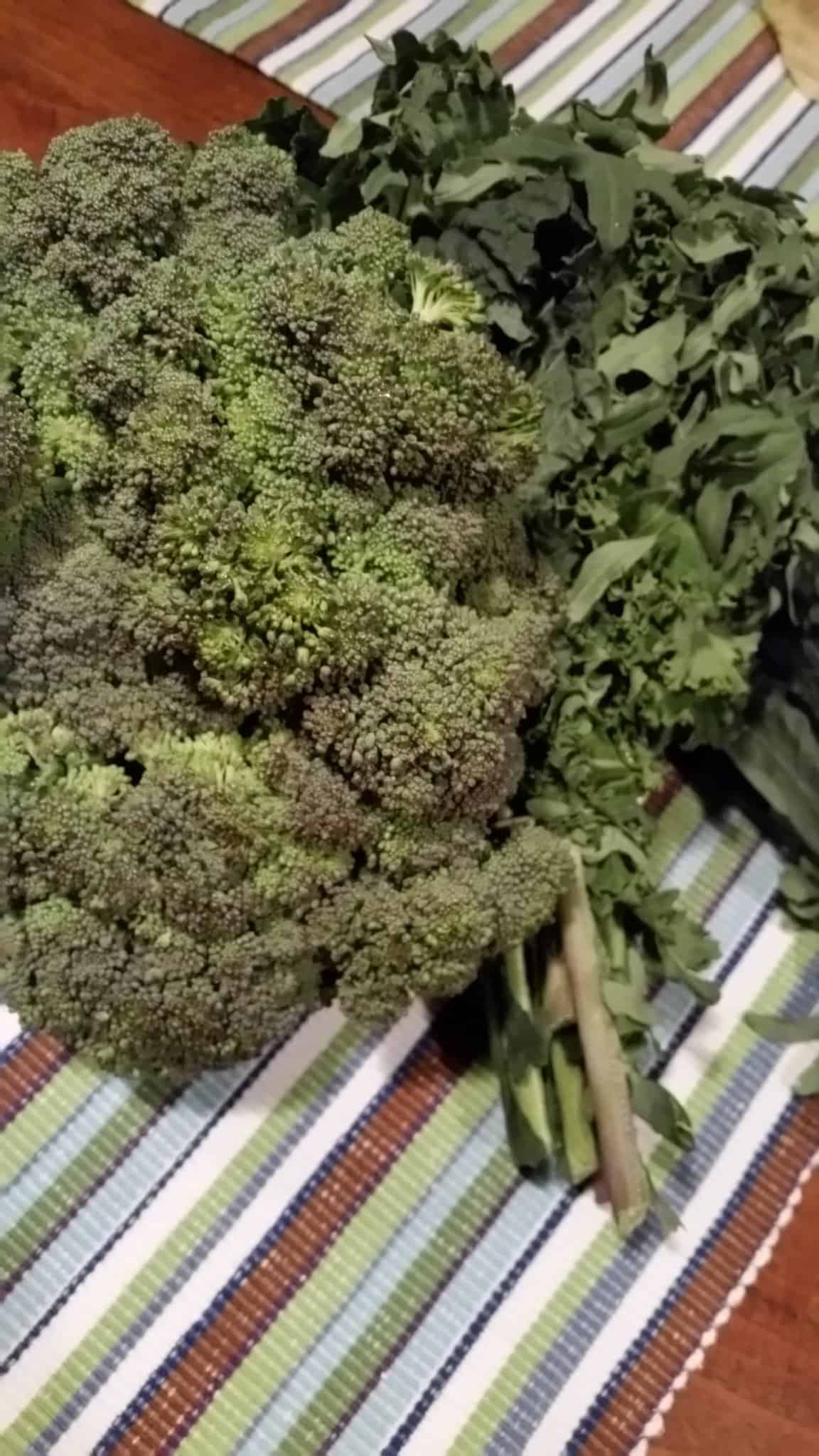 Our friend Jenny picked this HUGE Broccoli from her Veggie Garden and left it on our kitchen table! Lucky me, so immediately I thought of making a delicious salad with it! Thank you Jenny and Carol!!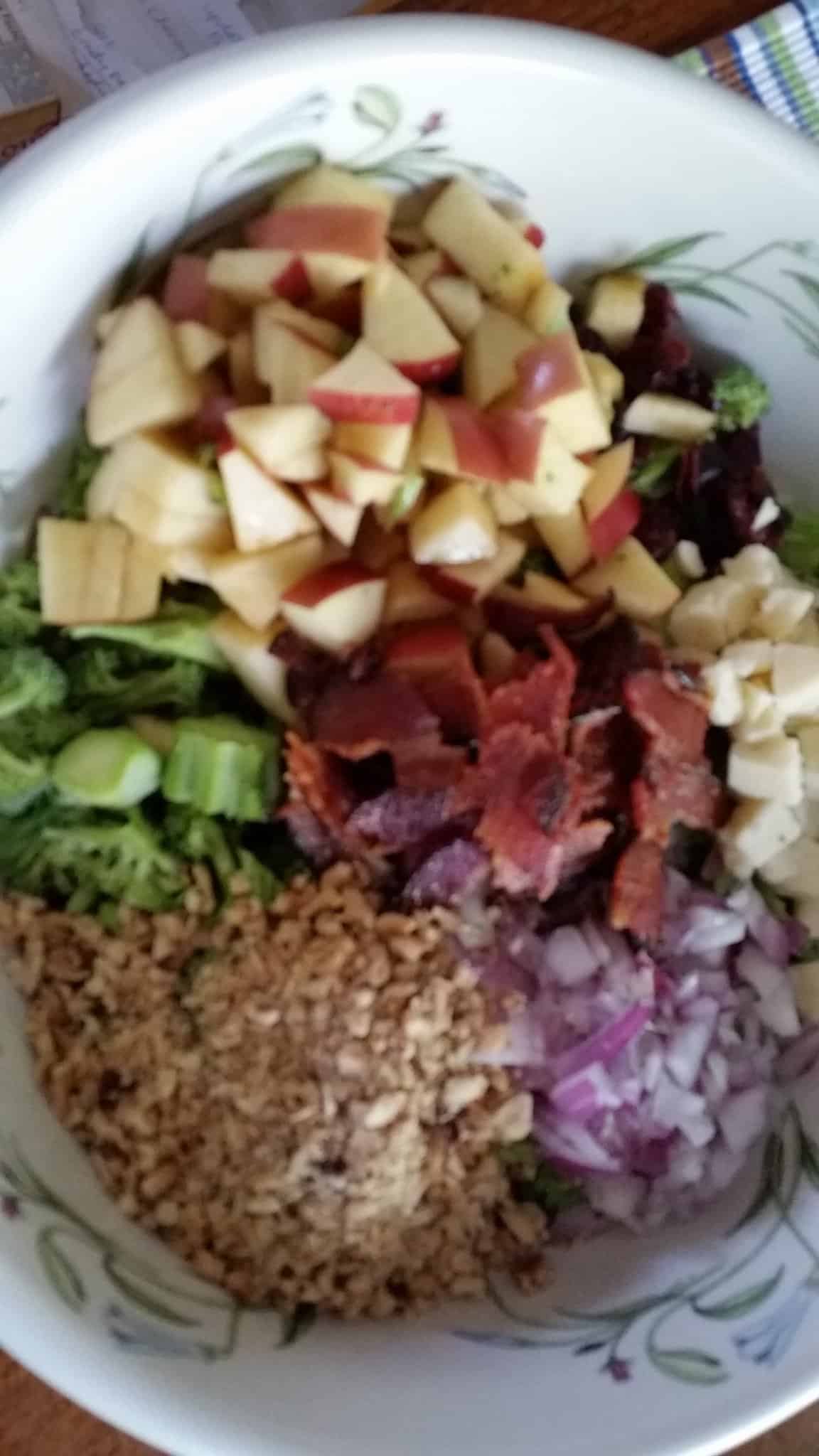 …