This is my favorite summer side salad, I am actually very happy to have it as a meal! It is so delicious with fresh picked Broccoli, crispy Hardwood Bacon, Crispy Gala Apples, Chopped Hazelnuts, Slivered Almonds, Cabot White Sharp Cheddar Cheese, Zippy Red Onion and Dried Cranberries.
It's like a Cobb salad but instead of lettuce, broccoli is the main star.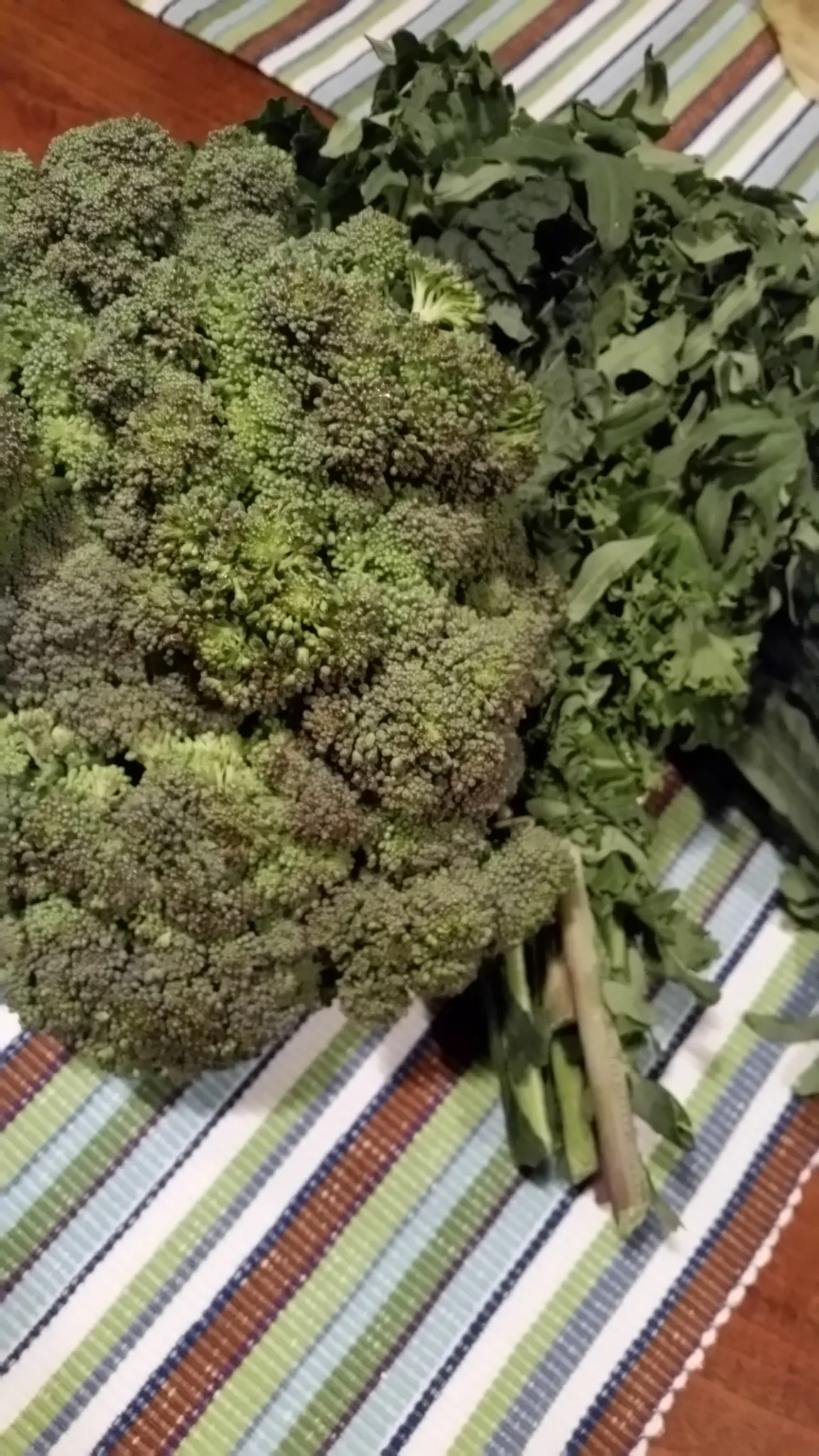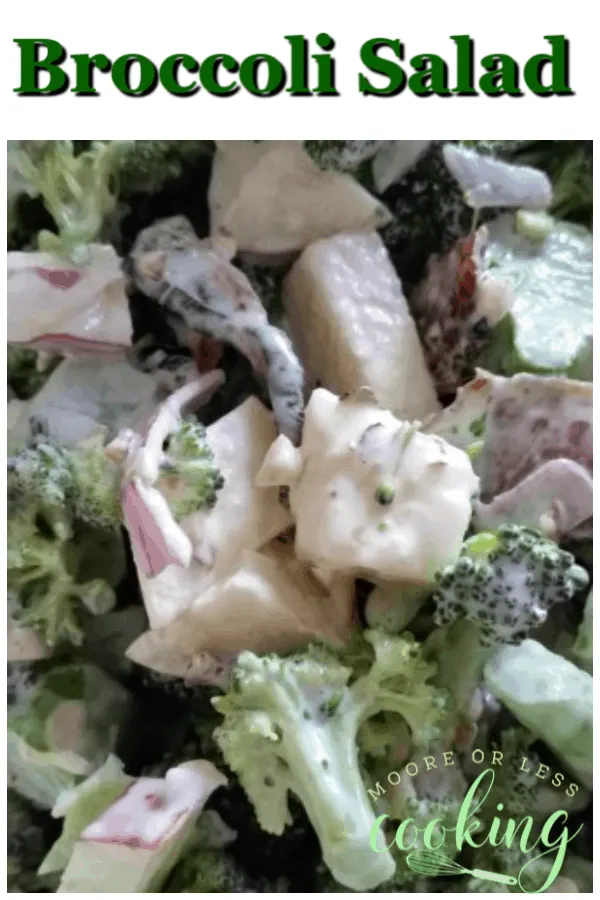 Our friend Jenny picked this HUGE Broccoli from her Veggie Garden and left it on our kitchen table! Lucky me, so immediately I thought of making a delicious salad with it! Thank you Jenny and Carol!!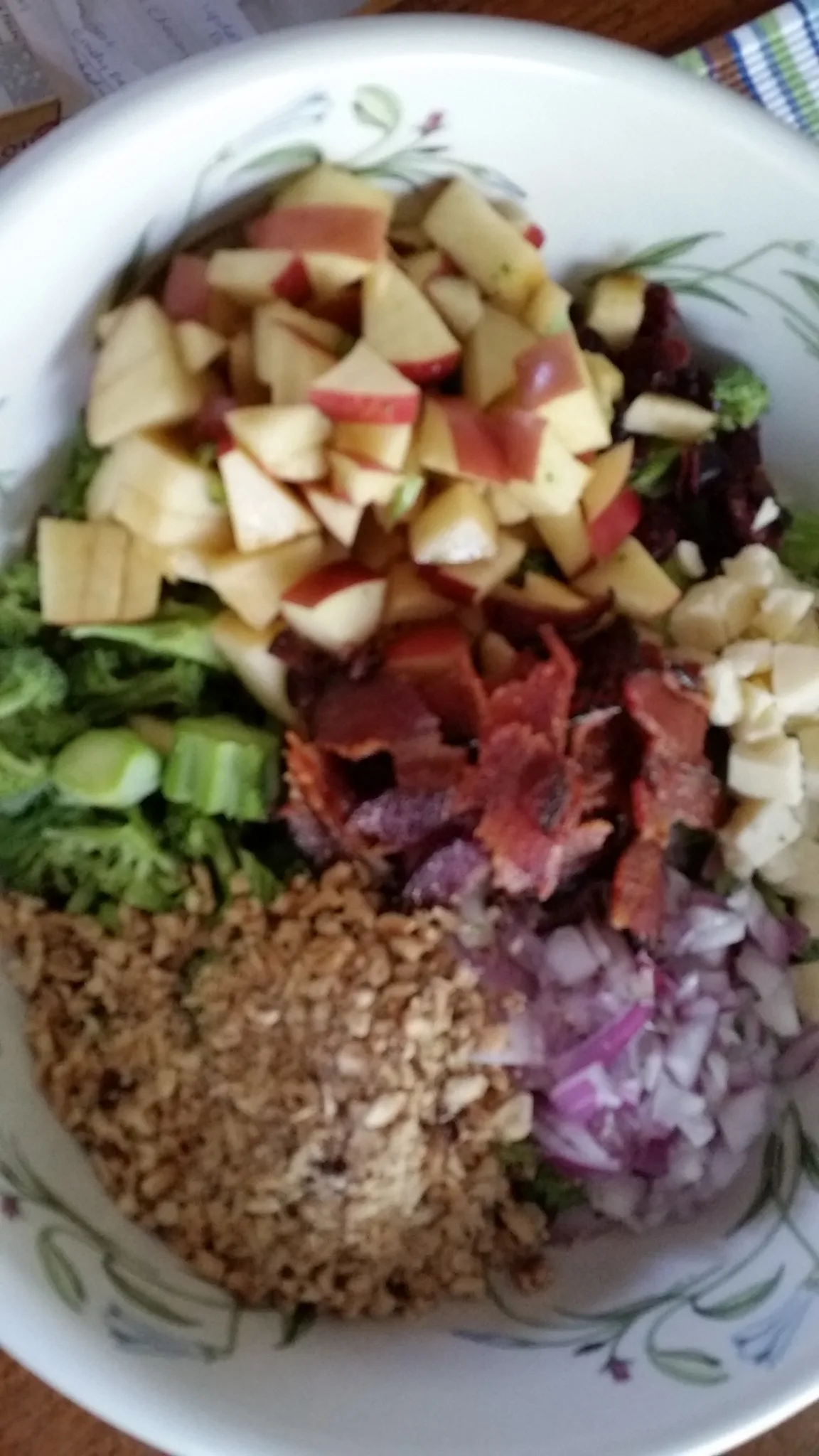 Chop up: Broccoli, apples, crispy bacon, Hazelnuts, Red Onion, add cranberries and slivered almonds (not pictured) after I tossed the salad with dressing, I sprinkled slivered almonds over it. I love the crunch!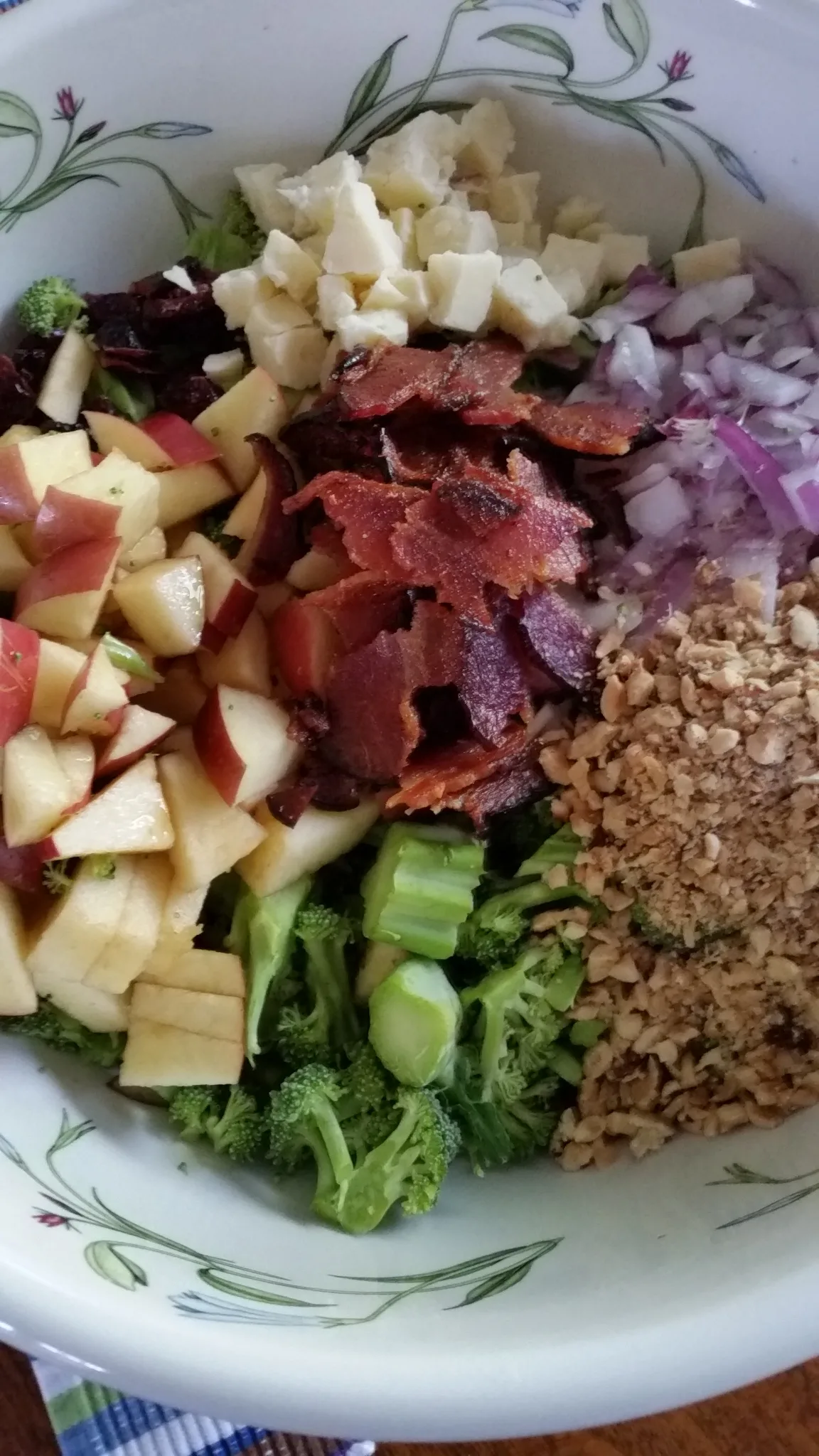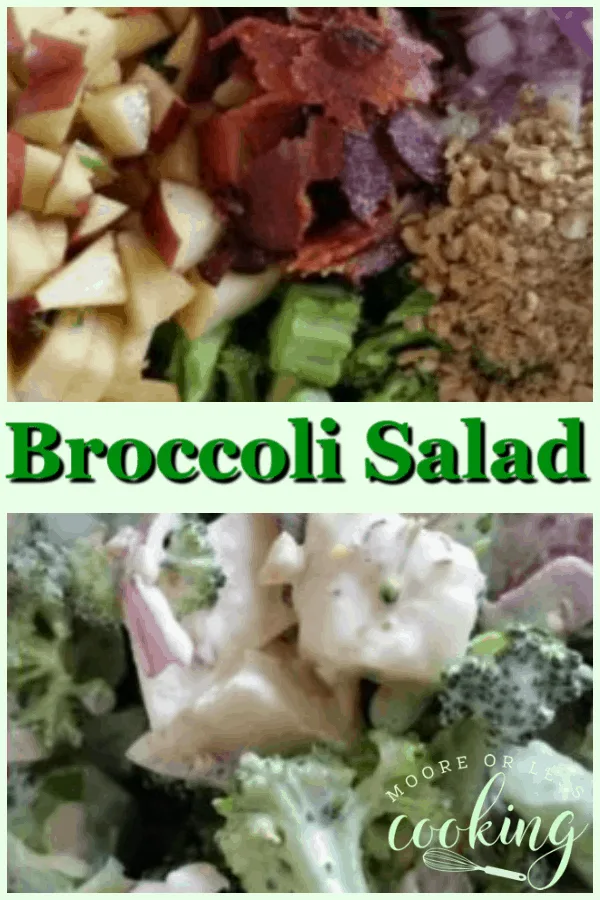 Add dressing, TOSS!!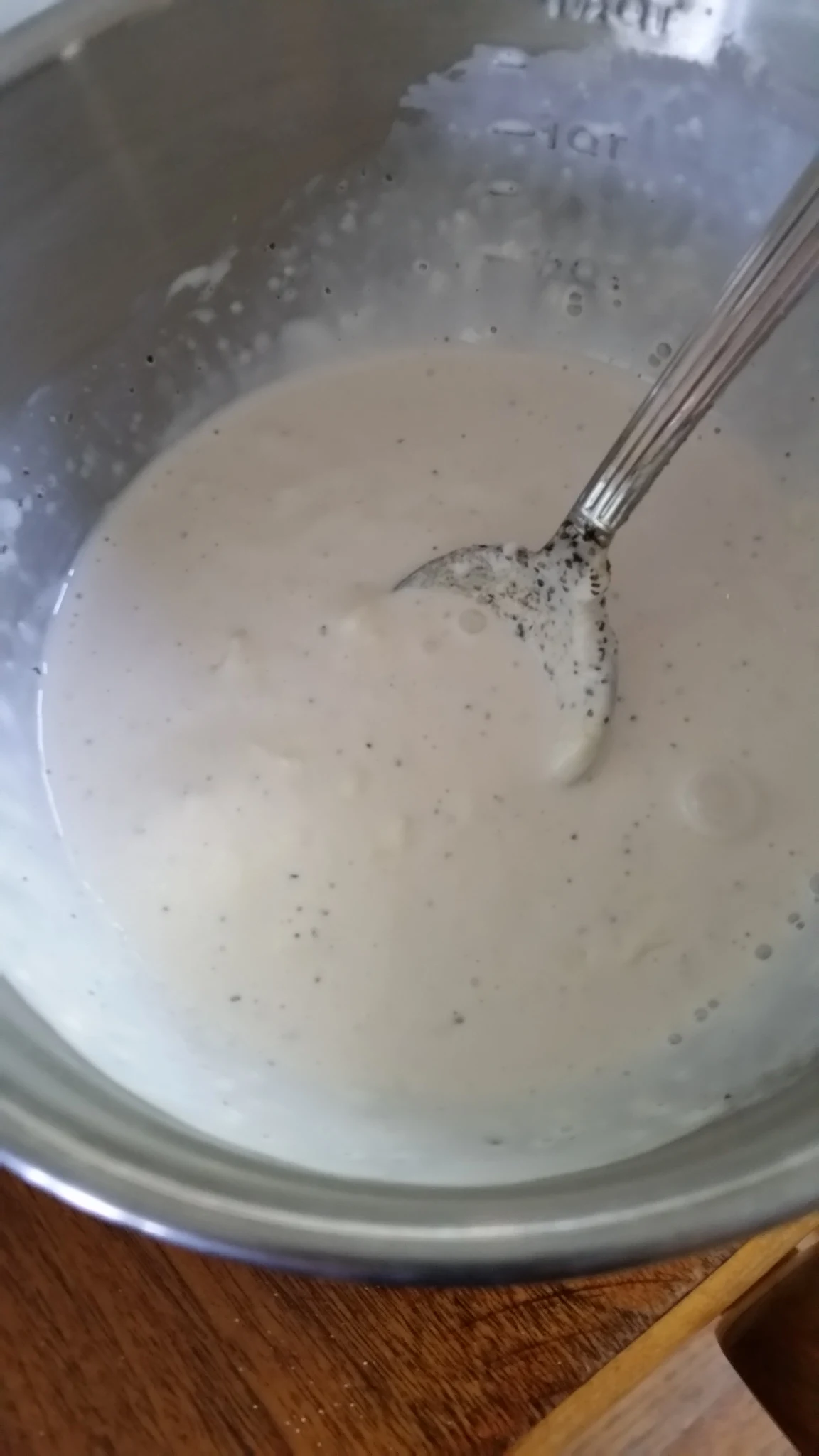 A simple Mayo and Red Vinegar Dressing makes this salad LOW CARB!! Score!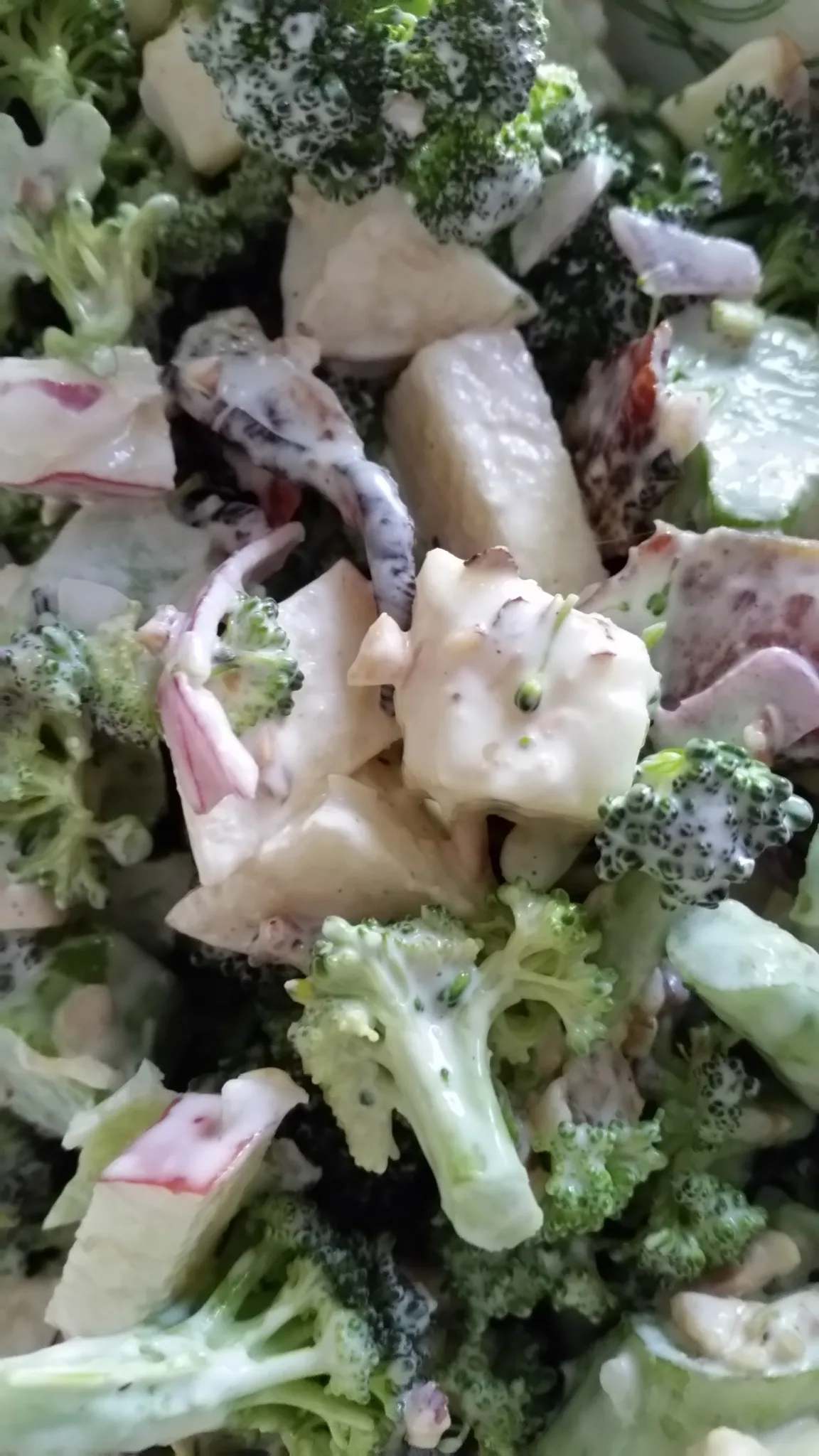 Crunchie Munchie Healthy Yummy Loaded Broccoli Salad! Enjoy! Nettie XXOO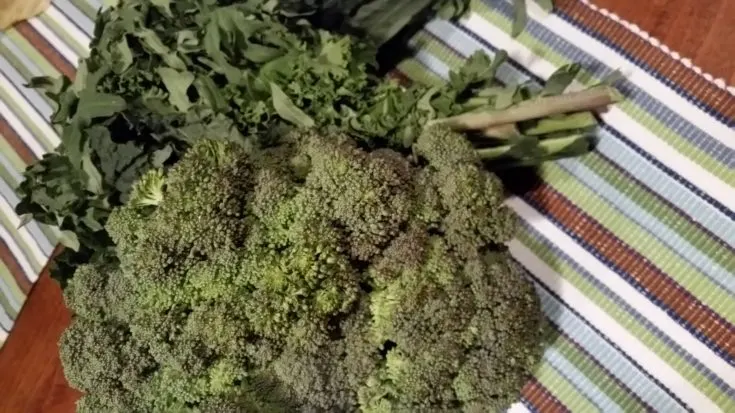 Yield:

8 cups
Broccoli Salad
A delicious Salad made with fresh broccoli, crispy bacon, juicy apples, sharp cheddar cheese, nuts and dressed to perfection! Have it as a side at your next party!
Ingredients
6 cups broccoli
1 Gala Apple, chopped
1/4 cup cubed Cabot White Sharp Cheddar Cheese
⅓ small red onion, chopped
1 cup mayonnaise
½ cup Hazelnuts, chopped
2 tablespoons red vinegar
8 slices cooked bacon, chopped
Slivered Almonds, optional
Cranberries, optional
salt and pepper to taste
Instructions
In a large bowl, combine broccoli, bacon, onion, cheese, hazelnuts, red onion, and apple.
In a separate bowl, mix mayonnaise, vinegar, salt, and pepper, in a small bowl.
Pour dressing over broccoli mixture and stir to evenly coat.
Cover and refrigerate for at least one hour or until ready to serve.