This post is sponsored by Budweiser Barbecue Sauce. All opinions are my own.
These Best Chicken Shish Kabobs are smoky and sweet. Each skewer is filled with juicy pineapple, tender chicken, crispy bacon and savory zucchini slathered in Budweiser Sweet and Savory Barbecue Sauce.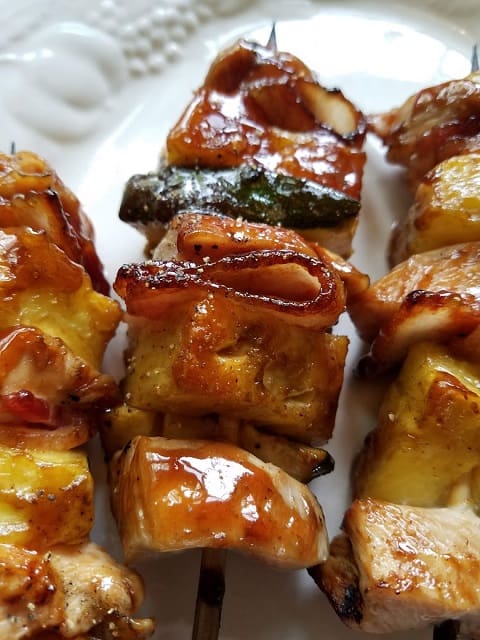 Memorial Day is right around the corner and you will want to impress your guests with these mouthwatering Chicken Shish Kabobs! They are easy to make and don't take much time to cook on the grill. This Chicken Shish Kabob is so delicious, tender, and juicy. The chicken, pineapple, bacon, and zucchini will melt in your mouth.
…