The Holidays are almost here! Wouldn't you love to have a KitchenAid Mixer to whip up the best cookies and cakes for desserts at the upcoming holidays?
This is a Blogger Sponsored Event which means that the bloggers listed below have donated to cover the cost of this Kitchenaid Ultra Power Stand Mixer for this Holiday Giveaway!
Scroll down to enter to win the giveaway!!
Tell me in the comments, What would you make first with your new KitchenAid??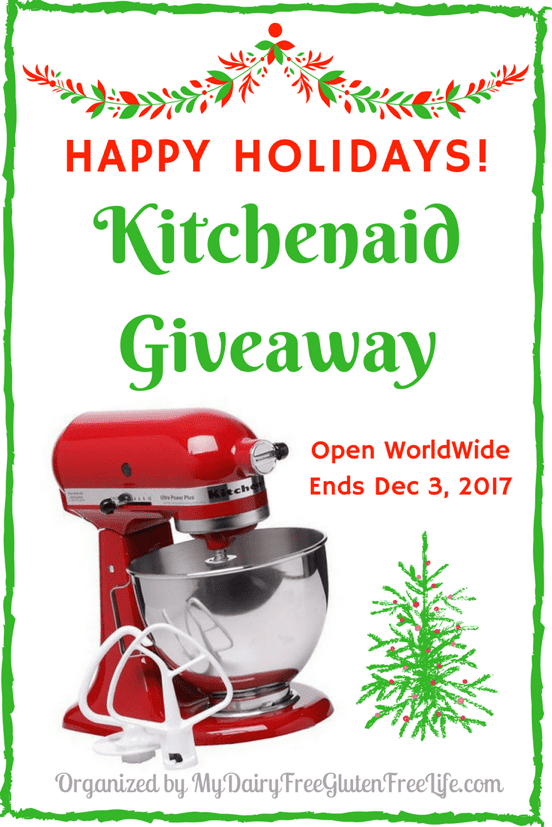 …