If you need a biscuit in a snap, these are my go-to recipe, I have been making them for many years and they are difficult to mess up! No kneading or rolling, just drop the dough by the spoonful into a greased or buttered pan.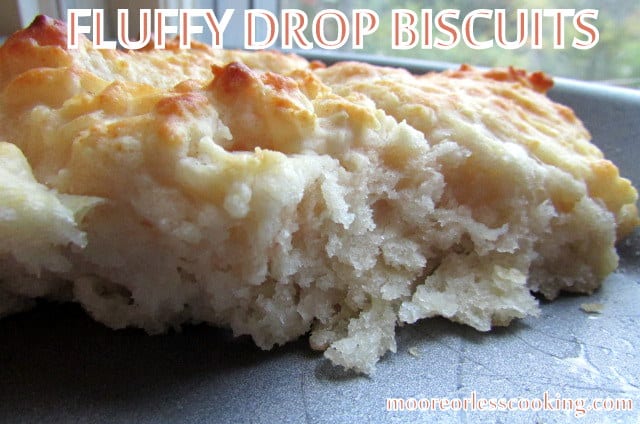 When I prepare a Slow Roasted Pot Roast or Soup or Stew, hubs requests my Baking Powder Drop Biscuits to accompany them.
They are light and fluffy and easy to whip it together. Light-gold and crusty outside, moist and fine-textured inside. Serve with butter!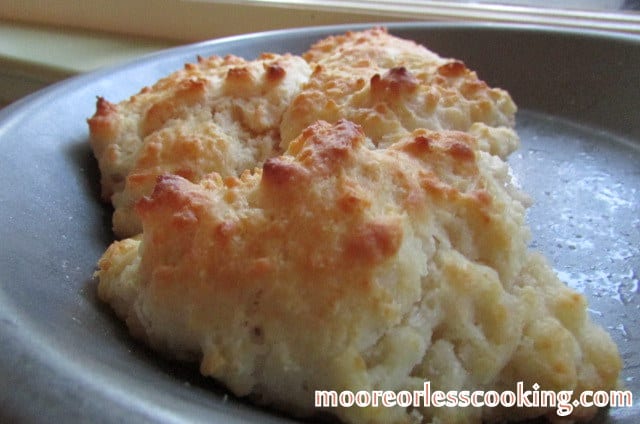 Baking Powder Drop Biscuits
Author:
Moore or Less Cooking
Recipe type:
Fluffy Drop Biscuits
Prep time:
Cook time:
Total time:
The most delicious fluffy drop biscuits.
Ingredients
3 cups all-purpose flour
2 tablespoons sugar
2½ teaspoons baking powder
½ teaspoon baking soda
½ teaspoon salt
½ cup vegetable shortening
1 cup of cold buttermilk
¼ cup melted butter
Instructions
Preheat the oven to 450 degrees. In a medium bowl, combine the flour, sugar, baking powder, baking soda and salt. Cut in the shortening with a fork or use your hands until it looks like cornmeal. Add the milk, a little at a time, stirring constantly until well mixed.
Turn the dough out onto a lightly floured surface. Knead lightly two or three times. Roll out the dough with a floured rolling pin to ½-inch thickness. Cut with a 2-inch cutter.
Place the biscuits in a greased iron skillet. Gently press down top of biscuits. Brush the biscuits with half the melted butter. Bake for 14 minutes or until golden brown. Brush the hot biscuits with the remaining butter.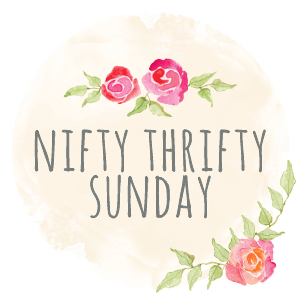 LINKED UP:  
Whimsy Wednesdays at New York Melrose Family
What's Cookin' Wednesday's Bun's In  My Oven