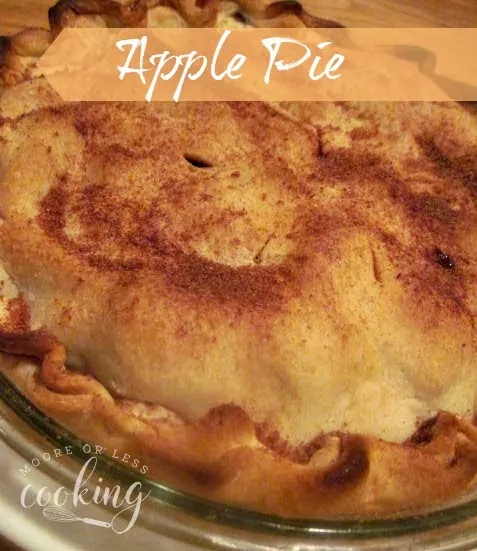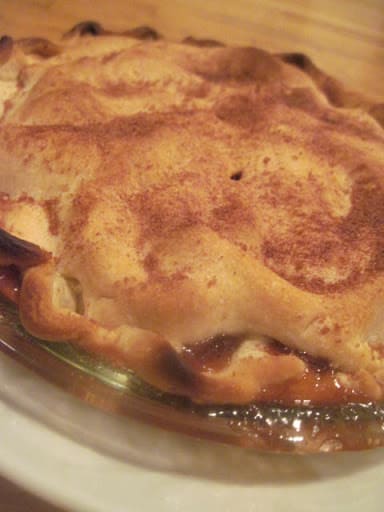 I have been wanting to bake since we arrived home from NJ and Philly. I was so happy to see everyone was safe and sound after Hurricane Sandy. Baby Ray had surgery today and is on his way to recovery. Sweetest Baby Boy! Thank you for all of your prayers and kind words. All of your prayers have made a difference.

This is a very simple recipe for Apple Pie. It's hubs favorite and since he picked the last batch at the apple orchard, had to make it. If you want your kitchen to smell like heaven, I think this is pretty close to it.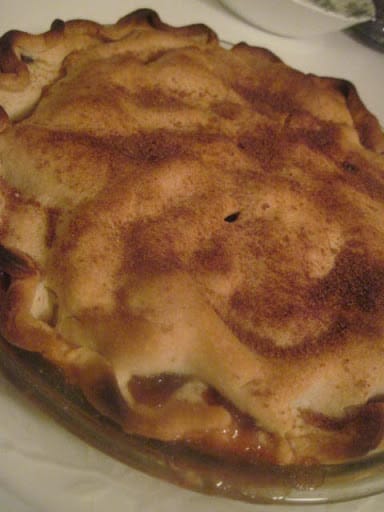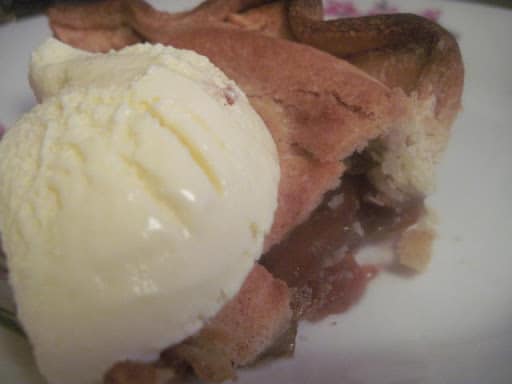 Ingredients
Pie Crust (for a double crust pie)
2 1/2 pounds apples, sliced ( I am so lazy, I don't peel apples!)
3/4 cup sugar
2 to 3 Tablespoons flour
1 Tablespoon lemon juice
1/2 teaspoon cinnamon
1/4 teaspoon freshly grated nutmeg
1/8 teaspoon salt
2 Tablespoons butter
sugar and cinnamon for sprinkling
Instructions
In a large bowl combine the apples, sugar, flour, lemon juice, salt, nutmeg and cinnamon.
Give everything a toss and let stand for 15 minutes, stirring a few times.
Meanwhile roll out your pie crusts.
Fill the crust with the apple mixture. Scatter the butter over the top of the pie.
Cover the top with the second crust. See, you can't even tell how ugly my bottom crust is.
Cut a few slits in the top to let steam escape. Sprinkle with sugar and cinnamon.
Bake the pie for 30 minutes in a preheated 425 degree oven. Slip a baking sheet underneath of it, and reduce the heat to 350 degrees. Bake until the fruit feels just tender when you poke a knife through one of the steam vents. The juices will thicken and they will bubble through the vents. It should take another 30 to 45 minutes more. Foil edges of crust so that it doesn't get as brown as mine did.