I kind of have a slight obsession with peanut butter. How did I figure this out? 9 jars of peanut butter in my refrigerator may be a slight indication… 9 different kinds! I like them all: smooth, crunchy, salted, you name it. So I decided to make a batch of Peanut Butter Chocolate Chip Cookies. They are just perfectly delicious. Peanut butter and chocolate are one of my favorite combos.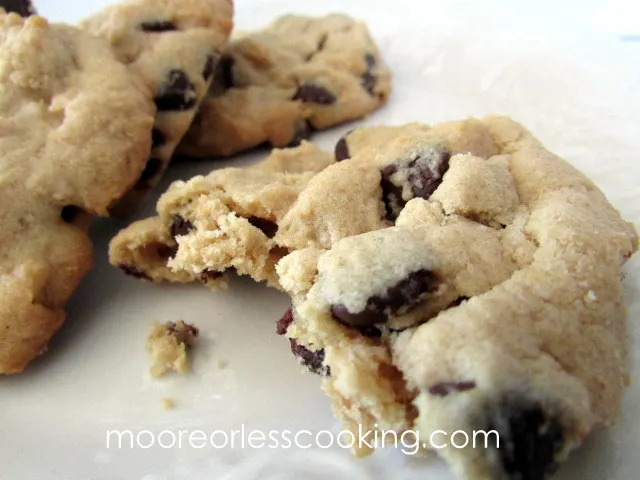 I had to try them out for you, they are the BEST Peanut Butter chocolate Chip Cookies! Chewy and delicious!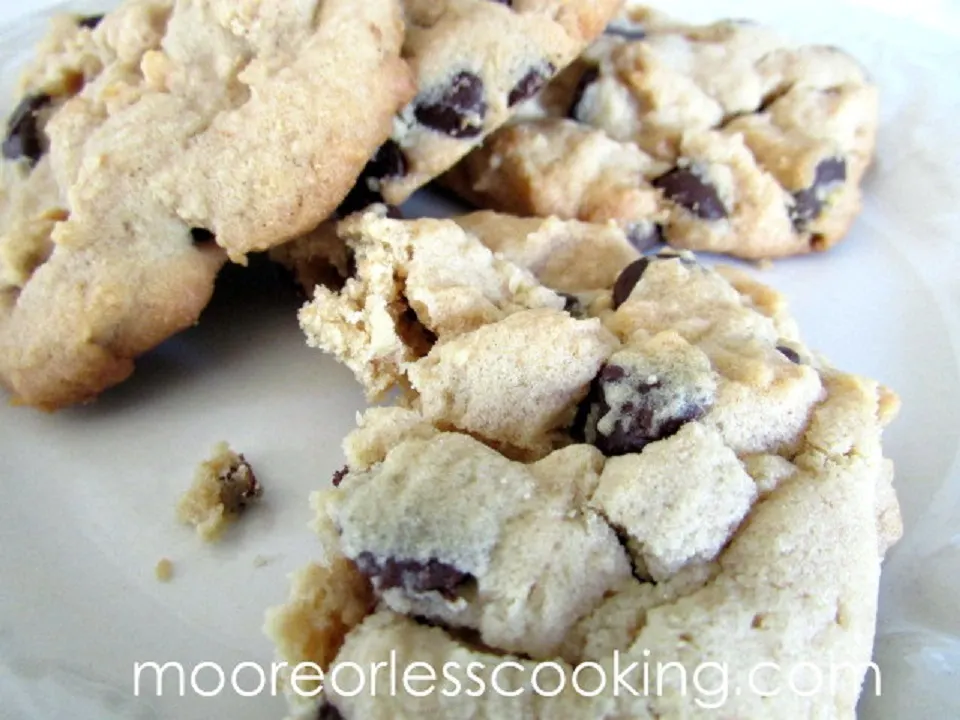 I had to taste this one too, for good measure and I wanted to be sure that these are the BEST!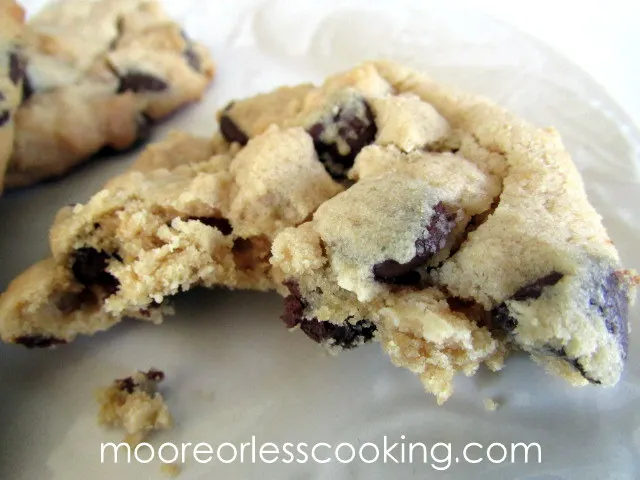 Go ahead and make a batch for your Christmas Cookie Platter or just because you like peanut butter as much as I do! Watch them disappear quickly!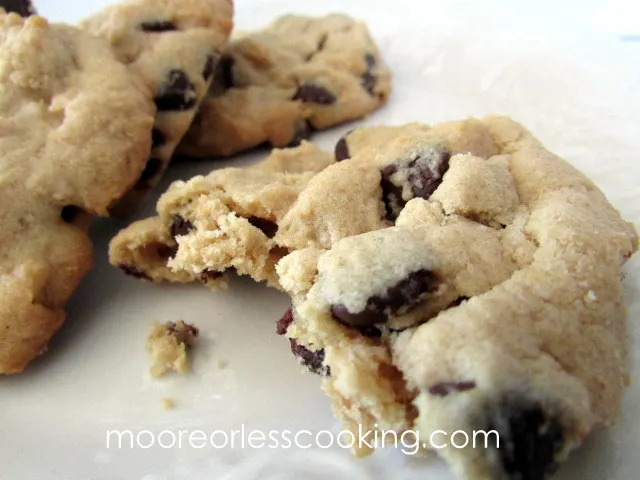 Yield:

2 dozen
Peanut Butter Chocolate Chip Cookies
The best chewy peanut butter chocolate chip cookies
Ingredients
½ cup. butter, softened
½ cup chunky peanut butter
1 cup granulated sugar
1 cup packed light brown sugar
1 egg
1 teaspoon vanilla
1¼ cup flour
¾ teaspoon baking soda
½ teaspoon baking powder
½ teaspoon salt
1 cup chocolate chips
Instructions
Cream together butter and peanut butter.
Add sugar, brown sugar, egg, and vanilla and cream with butters.
Stir together flour, baking soda, baking powder, and salt.
Beat in to creamed mixture.
Fold in chocolate chips.
Spoon dough onto ungreased baking sheet.
Bake at 350 degrees for 8-9 minutes. Do not overcook.