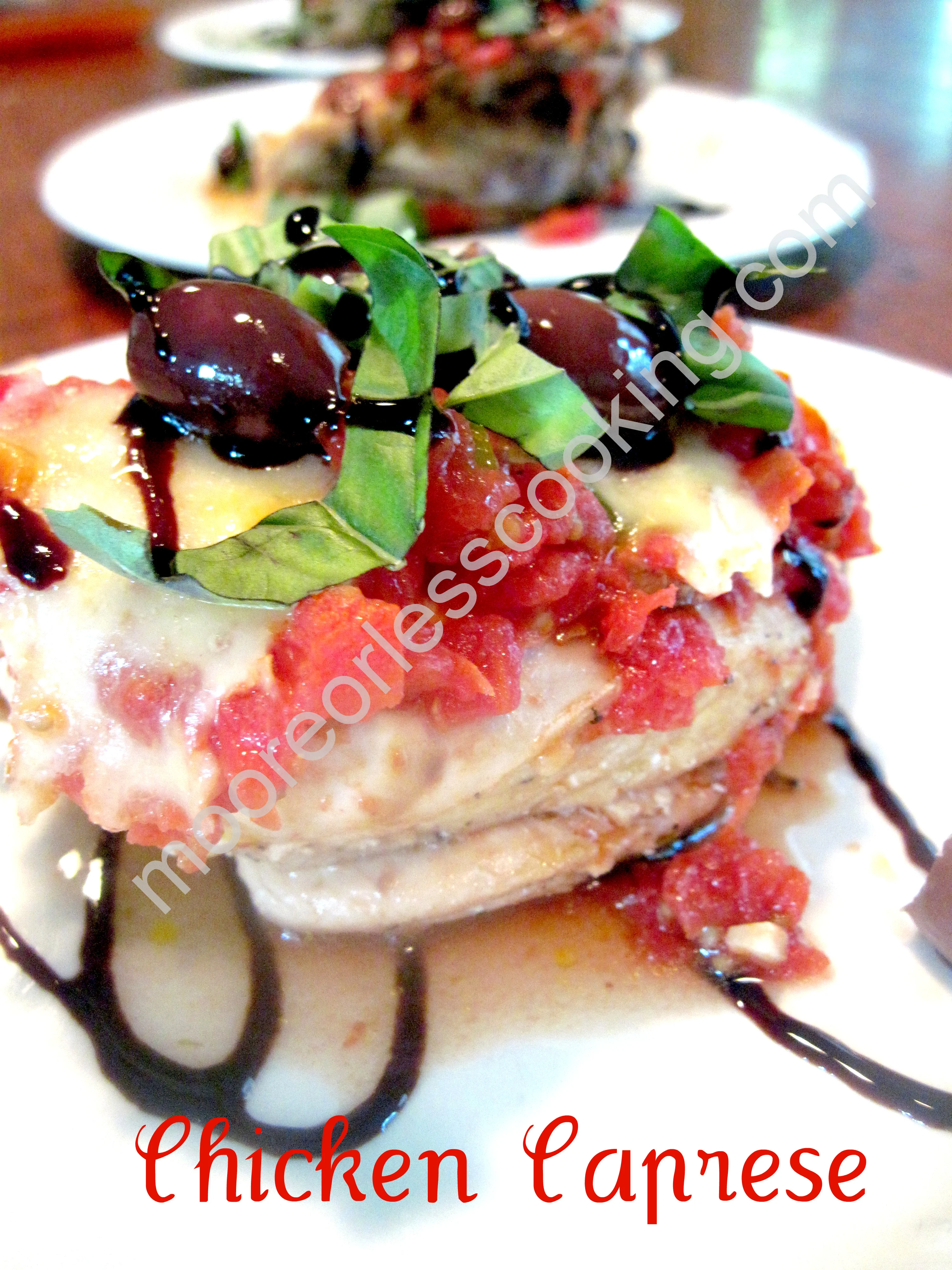 I am the lucky recipient of a wonderful bottle of Mandarano Balsamic Glaze and Sauce. You could be too! Giveaway Link: https://mooreorlesscooking.com/2013/07/09/giveaway-mandarano-balsamic-glaze-and-sauce/
My garden is bursting with basil, so Caprese Bread and Pesto have been popular on our menu.
I decided that Caprese Chicken would be a delicious dish made with garlic, Mozzarella, Tomatoes, Basil, Kalamata Olives with Balsamic Glaze!
My family was OOH-ING and AAH-ING by the beautiful presentation. Hands down, the chicken is moist with flavors popping in your mouth, fantastic combo. Perfect served with a side of cheese ravioli and summer squash and a perfectly chilled bottle of Crisp Chardonnay.
Caprese Chicken
Yield: 5 servings
recipe note: Balsamic vinegar comes in many forms. I really recommend a higher quality one – it truly does make a difference. A low quality balsamic vinegar is very thin – like water. A higher quality one is slightly thicker (not as thick as balsamic glaze, but somewhere in the middle of the two). I have chosen to use a Balsamic Glaze for this recipe.
[yumprint-recipe id='7′]