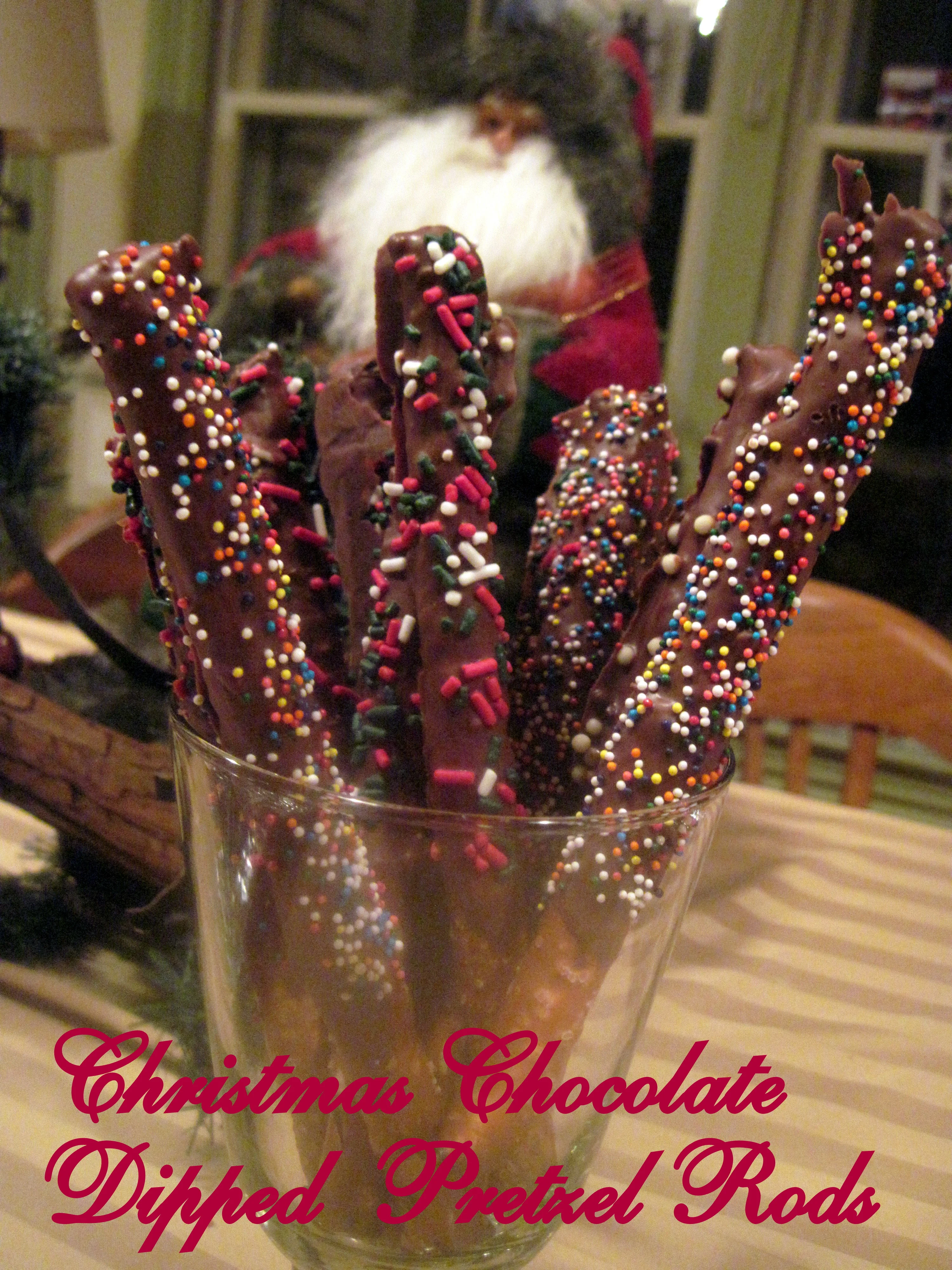 Christmas is only 23 days away and I have been baking up a storm making cookies for gifts. If you don't have a lot of time to bake cookies, try making these! My kids loved them and want to put them on Christmas packages.These are super easy to make and it looks like you have been working on them for hours! Plus they taste really yummy!! You can use any kind of sprinkles that you like. White or dark chocolate are both great!
Christmas Chocolate Dipped Pretzel Rods
Ingredients
1 (10 oz.) bag pretzel rods
1 (24 oz.) package white chocolate bark coating or 1 (1 lb.) bag white candy melts (you'll only use about 10 or 12 oz.) ( I used Chocolate chips)
1 to 2 T. shortening
Assorted sprinkles
Directions
1. In a tall skinny container (such as a pottery cup or perhaps even a small glass vase), melt bark coating or candy melts and shortening together in the microwave per package directions (typically in 30 second intervals, stirring in between).
2. Dip each pretzel rod in the candy coating, letting excess coating drip off back into the container. Sprinkle with sprinkles, as desired.
3. Place on waxed paper and let stand for coating to set up.
I pour the leftover white chocolate( or chocolate) coating into a plastic storage container and save it for another use later. All you have to do is heat it back up in the microwave, omitting the shortening (since it's already in there).
Recipe adapted from The Kitchen is My Playground