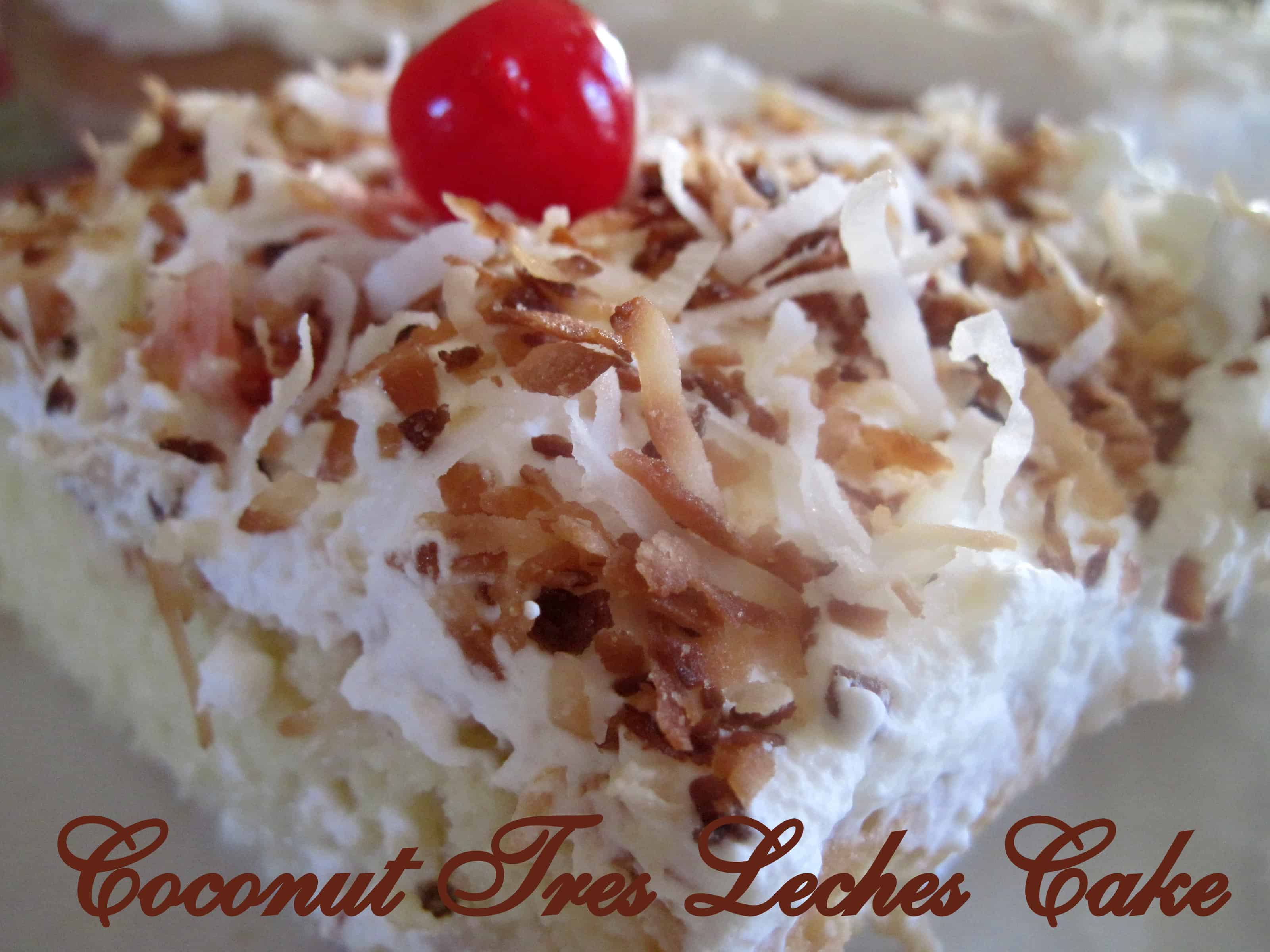 Coconut Tres Leche Cake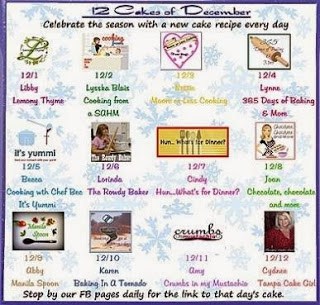 I have joined a fabulous group of bloggers to present to you: The 12 Cakes Of December!!
I have been dreaming of this cake! Coconut Tres Leches Cake! Let me tell you I was over the moon when I read how easy it was to make!! My cake is Day 3 of the 12 Cakes Of December!! This is a super easy cake, soaked with a milky mixture laced with dark rum and coconut milk. I served this cake at a party and my guests were just loving this cake, going back for second and third pieces. My son is a huge pie fan, and he just loved this cake. By the time our guests were leaving the party, there was nothing but an empty baking dish and a whole bunch of recipe requests. So here it is! Be sure to make it well before you want to serve it—the longer it sits, the better it gets. And don't skip the toasted coconut!
INGREDIENTS
Butter, for coating the baking dish ( I used Pam spray)
1 cup all-purpose flour
6 large eggs
1 cup granulated sugar
1 (14-ounce) can sweetened condensed milk
2/3 cup evaporated milk (not nonfat)
1/2 cup unsweetened canned coconut milk
1 tablespoon dark rum, such as Myers's, plus more as needed
1 cup sweetened flaked coconut
1 1/2 cups heavy cream
1 tablespoon powdered sugar
INSTRUCTIONS
Heat the oven to 325°F and arrange a rack in the middle. Coat a 13-by-9-inch glass baking dish with butter; set aside. Place the flour in a small bowl and whisk to aerate and break up any lumps; set aside.
Separate the eggs, placing the yolks in the bowl of a stand mixer. Reserve the whites in a separate, very clean, medium bowl.
Add the sugar to the yolks and, using the paddle attachment, beat on high speed until pale yellow, about 5 minutes.
Transfer the mixture to a large bowl; set aside.
Thoroughly clean and dry the stand mixer bowl.
Place the egg whites in the clean bowl and, using the whisk attachment, whip on high speed until medium peaks form, about 1 1/2 minutes.
Using a rubber spatula, stir about a third of the egg whites into the yolk mixture to lighten it. Then gently fold in the remaining whites.
Sprinkle the flour over the egg mixture and gently fold it in, just until there are no more white flour streaks. (Do not over mix.)
Pour the batter into the prepared baking dish and bake until the cake is puffed and golden and the edges pull away from the sides of the pan, about 20 to 25 minutes.
Meanwhile, place the three milks and the rum in a large bowl and whisk until combined; set aside. Remove the cake from the oven and place on a wire cooling rack.
Using a toothpick or wooden skewer, poke holes all over the cake and allow to cool for 15 minutes.
Pour the milk mixture evenly over the cake and continue cooling, about 45 minutes more. Tightly cover with plastic wrap and refrigerate at least 4 hours or overnight.
When the cake is ready to serve, spread the coconut in an even layer in a large frying pan. Toast over medium heat, stirring often, until lightly browned and fragrant, about 5 minutes. (If the coconut begins to burn, reduce the heat.)
Immediately remove from the pan to a small bowl. Place the heavy cream and powdered sugar in large bowl and whisk until medium peaks form. (If you like, flavor it with a teaspoon of dark rum.)
Slice the cake and serve topped with a mound of whipped cream and a sprinkle of toasted coconut.
This recipe is adapted from Chow.com Enjoy!!
~ 12 Cakes of December Line Up ~
December 1st ~ Libby ~ Lemony Thyme
Chocolate Truffle Pirouette Cake
December 2nd ~ Lysska ~ Cooking from a SAHM
Strawberry N Cream Cake with Tea Berries
December 3rd ~ Nettie ~ Moore or Less Cooking
Coconut Tres Leches Cake

December 4th ~ Lynne ~ 365 Days of Baking & More
S'mores Cake
December 5th ~ Becca ~ Cooking with Chef Bec ~ It's Yummi
Pomegranate Lime Bundt Cake
December 6th ~ Lorinda ~ The Rowdy Baker
Brownie Bombe ~ Ice Cream Cake

December 7th ~ Cindy ~ Hun…What's for Dinner?
Chocolate Roll with Candy Cane Whipped Cream
December 8th ~ Joan ~ Chocolate, Chocolate and more
Eggnog Pound Cake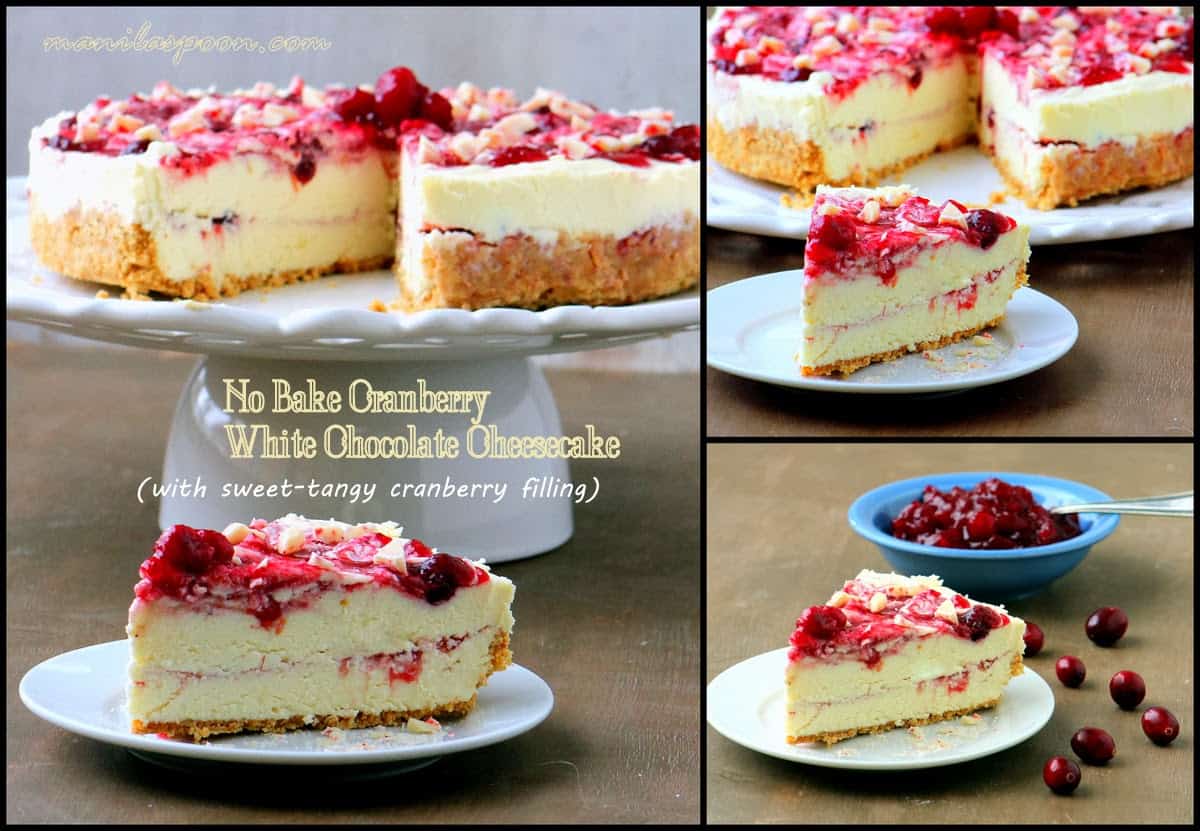 Dec 9th~ Abby~ Manila Spoon
No Bake White Chocolate Cranberry Cheesecake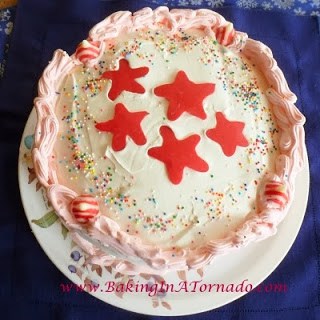 Dec 10th~ Karen~ Baking In A Tornado
White Chocolate Peppermint Cake

Dec 11th~ Amy~ Crumbs in my Mustachio
December 12th ~ Cydnee ~ Tampa Cake Girl
Tampa Cake Girl's Red Velvet White Chocolate Cheesecake.