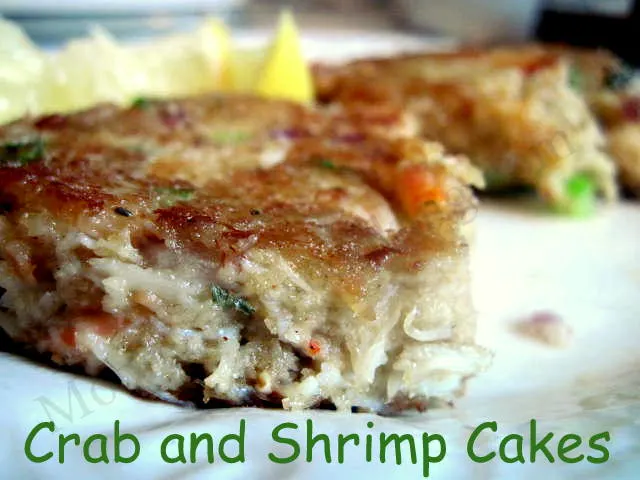 I love all kind of seafood. Lobster, crab, shrimp, mussels, oysters, all wonderful! When we were taking our sunset walk down to the harbor, I noticed a mini van with a couple sitting in it reading, looking at the bay. There was writing on their van, Crab meat for sale, 8 oz and 16 oz, I told hubs to knock on their window and see if they had any left. The lady passenger laughed and said, "Sure!" Yippee for me, crab cakes are on the menu tonight!!
Recipe is slightly adapted from The Guilty Kitchen
Crab & Shrimp Cakes
Ingredients:
1 8 oz. Crab meat
1 4 oz. can shrimp (Geisha)
1/4 cup finely chopped red onion
1/4 cup finely chopped green pepper
1/4 tsp cayenne pepper
1 tbsp. lemon juice
1/2 tsp garlic powder
1 tsp Worcestershire sauce
1/2 tsp thyme (dried or 1 tsp fresh)
1 Tbsp Dijon mustard
1 egg lightly beaten
1/4 cup mayonnaise
1 cup Panko
2 tbsp. Olive Oil for pan
Directions:
In a large bowl, combine all ingredients except for Olive Oil.
Divide mixture into 8 portions. Shape into 2 inch balls. Flatten to 1/2 inch thickness.
In a large Iron Skillet, heat skillet on medium heat. Add Olive Oil, cook crab cakes for 3-4 minutes on each side or until golden brown.
Yield 4 servings