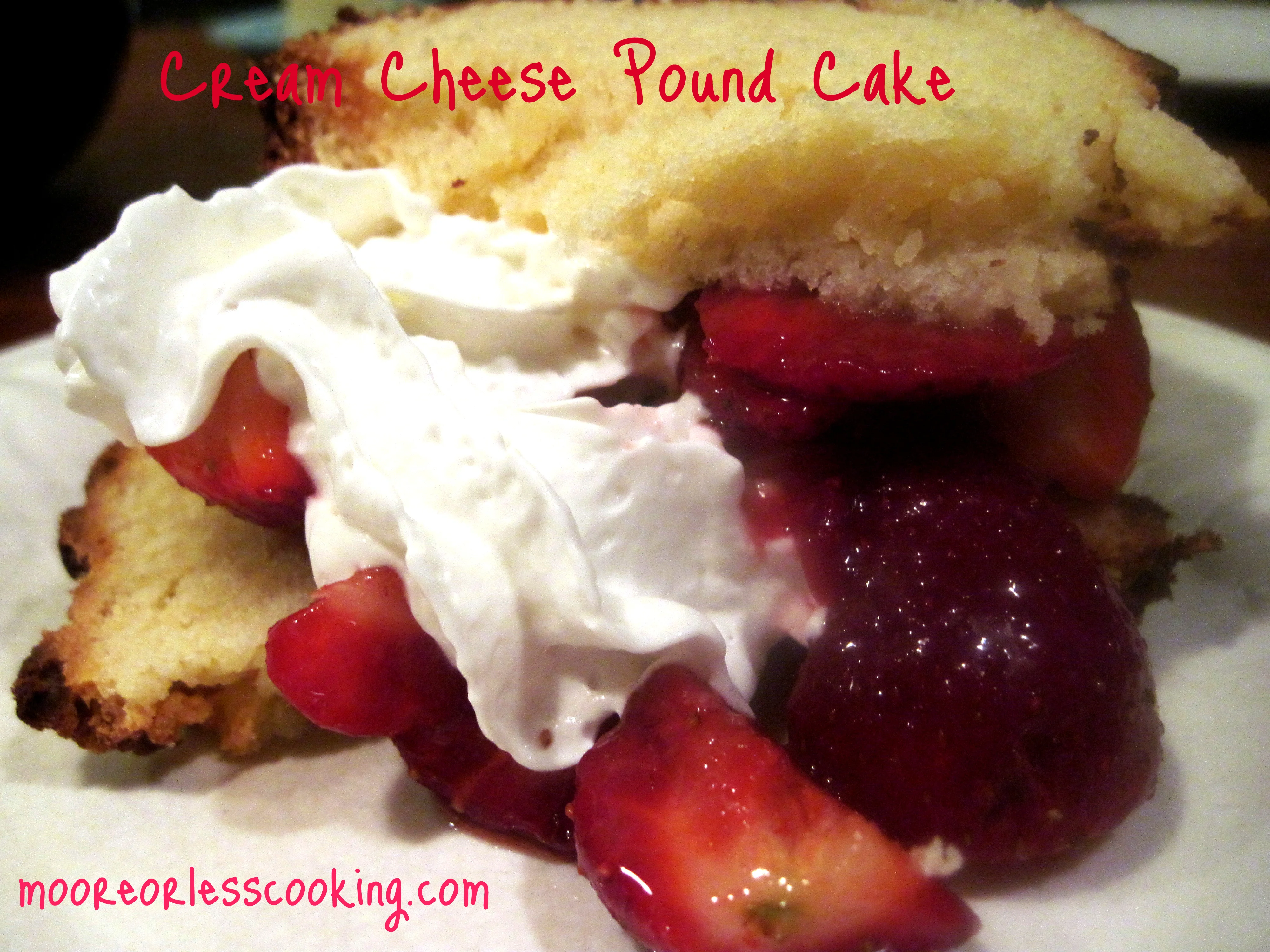 In case you already don't know, I am part of The Sunday's With Joy Baking group on Facebook. Joy The Baker Cookbook is one of my very favorite cookbooks, just ask my friends, and they will tell you that I rave about it all of the time. To quiet me up, they bought 6 copies for gifts, I guess they got the hint, BIG TIME!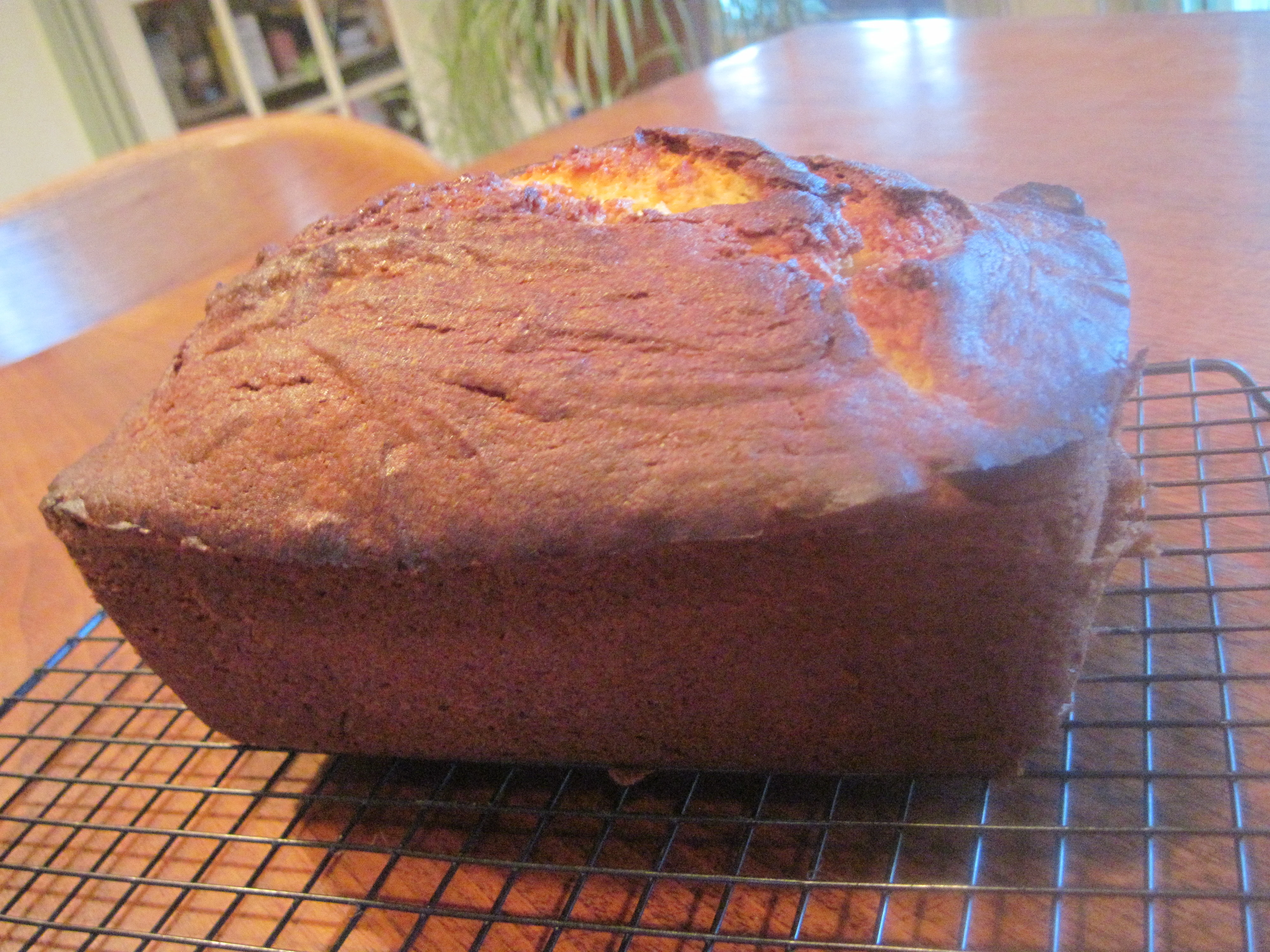 Today I am sharing with you, this delicious Cream Cheese Pound Cake. Pound Cakes are a wonderful, easy cake to bake when you need a quick delicious cake to eat plain or accompanied with fruit and cream.
Besides making Tunnel Of Fudge Cake birthday Cake for hubs this month, which should have been named, "Tunnel Of Love Cake", I also baked a Cream Cheese Pound Cake, because Strawberry Shortcake is his favorite dessert.
Just add a tablespoon of sugar to a pint of sliced strawberries, let set in the refrigerator for about an hour before spooning over pound cake, with lovely juices, add a dollop of whipped cream. Everyone loves this dessert! Especially my hubby- dub- dubs!
Joy the Baker's Cream Cheese Pound Cake
from Joy the Baker's Cookbook pg. 189

2 cups all-purpose flour
1 1/2 teaspoon baking powder
1/2 teaspoon salt
1 (8-ounce) package of cream cheese (or Neufchatel), softened
3/4 cup (1 1/2 sticks) unsalted butter, softened
1 1/2 cups granulated sugar
2 teaspoons pure vanilla extract
4 large eggs

1. Preheat oven to 325 F. Grease and flour a 9×5 inch loaf pan and set aside.

2. In a medium bowl, whisk together flour, baking powder, and salt. Set aside.

3. In the bowl of an electric mixer, beat cream cheese until soft. Add butter and sugar and beat until fluffy, about 3 minutes. Add vanilla and stir until blended. Add eggs one at a time, beating on medium for about a minute after each addition. Scrape down the bowl with a silicone spatula as necessary.

4. With the mixer on low, add the flour mixture and beat until just incorporated. Stop the mixture and finish folding the batter with a silicone spatula.

5. Transfer the batter to the prepared pan and bake for 30 minutes. After 30 minutes, check on the cake, rotate it, and cover it with foil or move it to a higher rack if browning too quickly. Bake another 30-35 minutes, until a toothpick inserted into the center comes out clean. Let cool in pan for 20 minutes; then invert onto a wire rack to cool completely.