This post was sponsored by NAKANO® Rice Vinegars as part of an Influencer Activation for Influence Central and all opinions expressed in my post are my own.
These crispy, garlicky, easy-to-make smashed potatoes will make repeat appearances at your dinner table for and everyday meals and special occasions.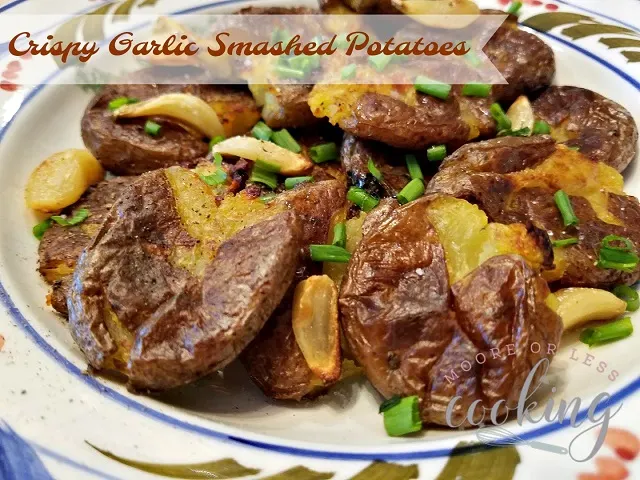 I really have been trying to eat healthier for the New Year. I am 20 days into the new year and I have been eating more salads daily, plus I like to create healthier sides. I created these very delicious Garlic Smashed Potatoes to go with our Rotisserie chicken.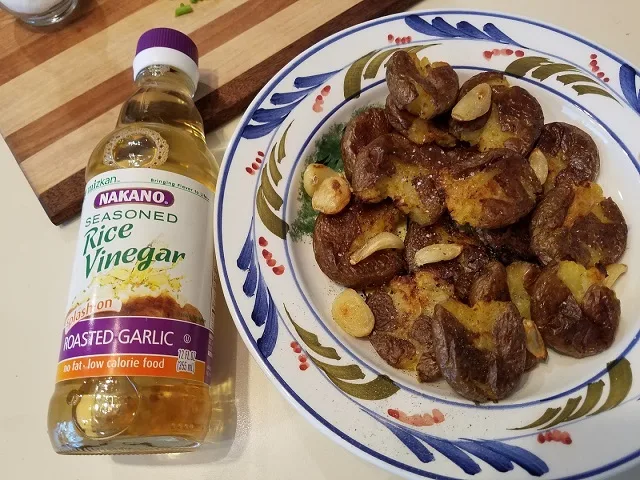 These Crispy Garlic Smashed Potatoes are creamy in the middle and crispy on the outside, and full of flavor. I swapped out the butter with NAKANO® Seasoned Rice Vinegar Splash-on Roasted Garlic. These potatoes are so delicious and guilt free! They are so easy to make and will be your go-to potatoes when you need a delicious side dish.
Try NAKANO Rice Vinegars to create a better-for-you-meal this New Year.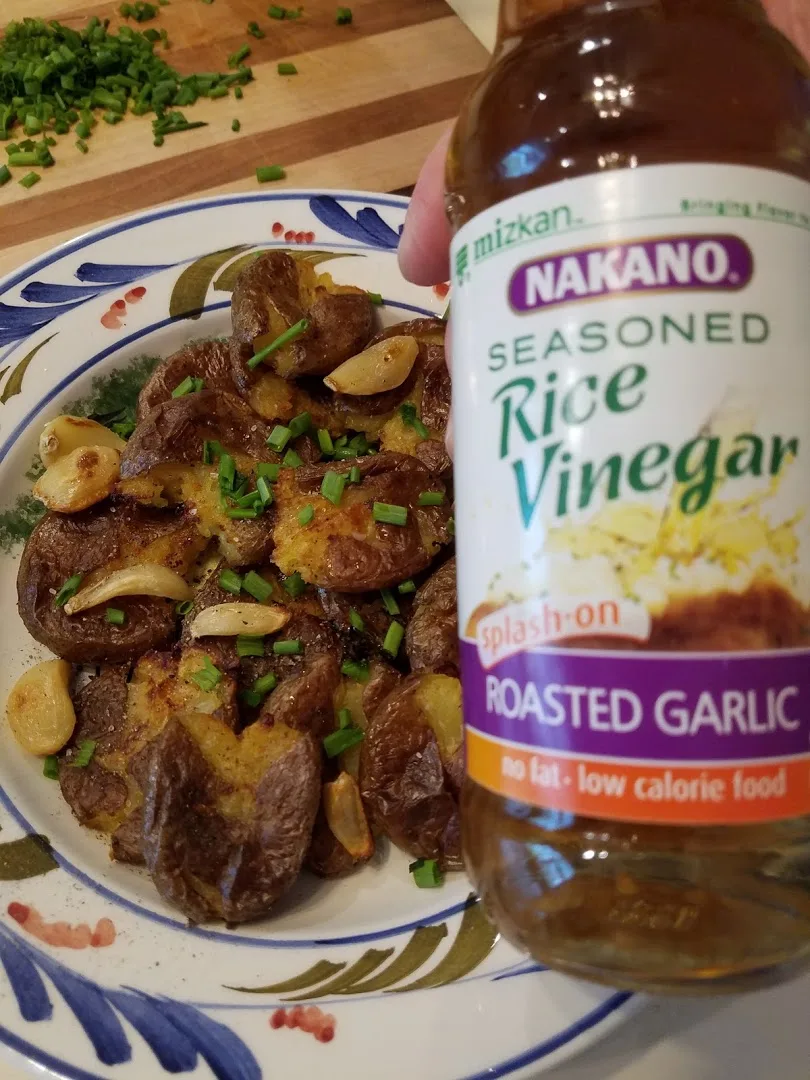 NAKANO Rice Vinegars are available nationwide in seven clean-label varieties and two organic offerings.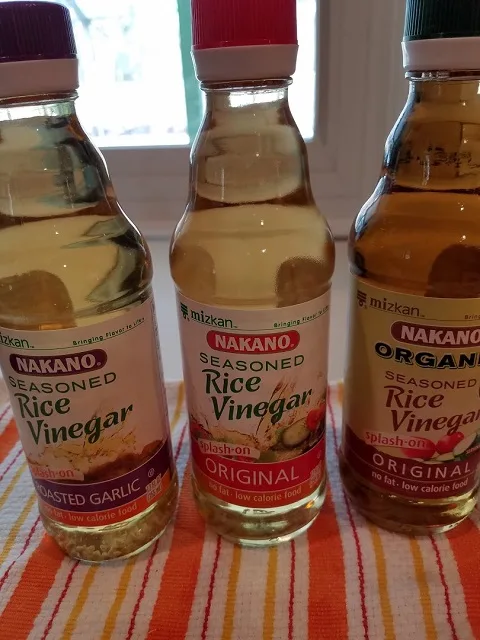 NAKANO is a flavorful ingredient to have on hand in the kitchen and to use as a healthy substitute following the indulgent holiday season.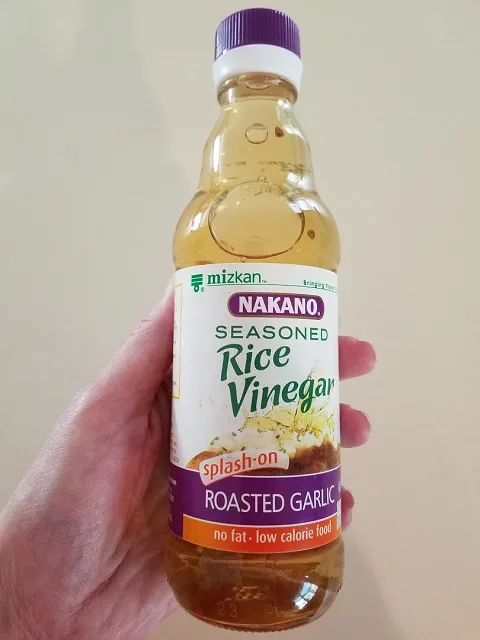 NAKANO Rice Vinegars are healthier swaps for many of your favorite condiments. When preparing winter meals, splash on any of the NAKANO Seasoned Rice Vinegars as a savory, low-calorie alternative to high-fat dressings, marinades, oils or butter. Get your coupon here: NAKANO Coupon
Available nationwide in seven delicious and tangy varieties, you can purchase any of the NAKANO Rice Vinegars clean-label and organic offerings at Kroger, Publix, and Walmart. Check out how more recipe swaps: NAKANO Swaps website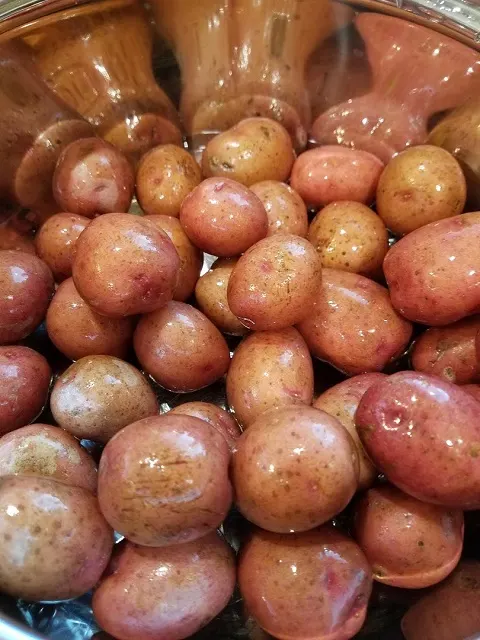 Start off by rinsing off potatoes in a colander.
Add potatoes and salt to a medium saucepan covered in water.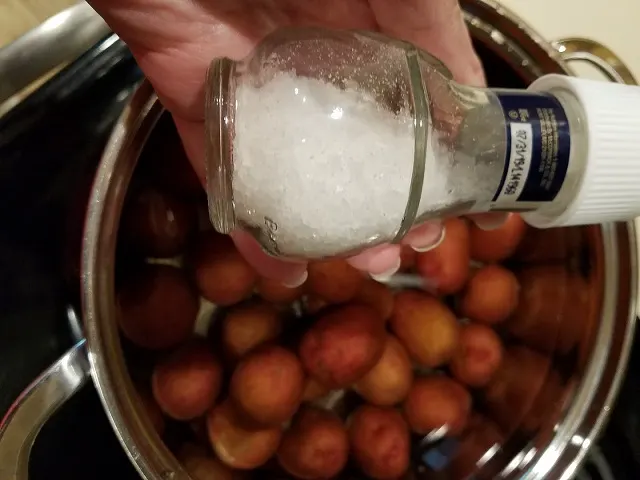 Bring to a boil, reduce heat and simmer until potatoes are tender about 20 minutes.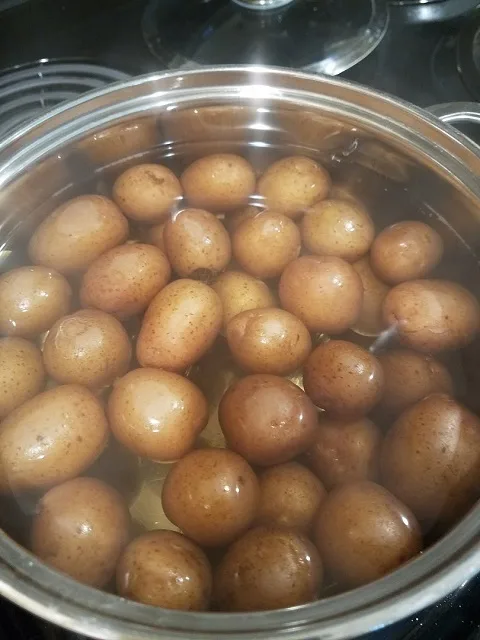 Drain potatoes, add olive oil and toss gently to cover.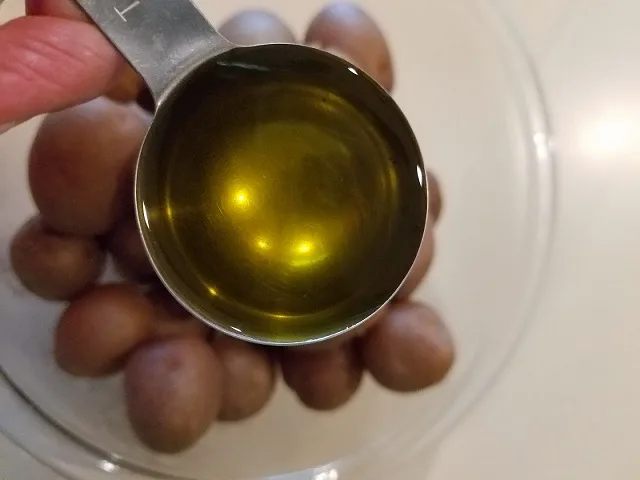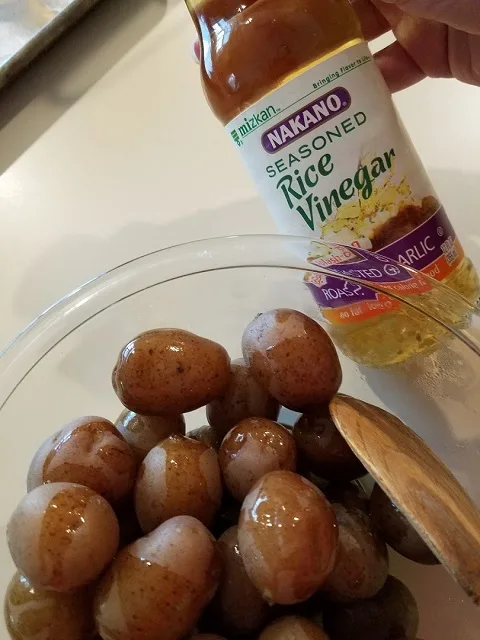 Transfer potatoes to a baking sheet lined with aluminum foil.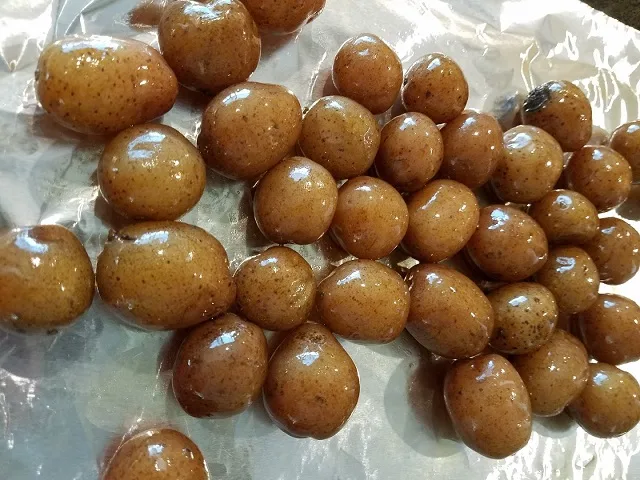 Using a heavy mug, smash potatoes to a 1/2-inch thickness.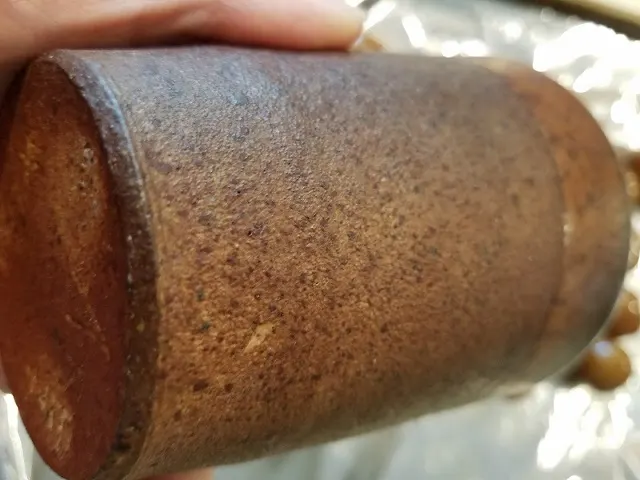 Bake for 20 minutes.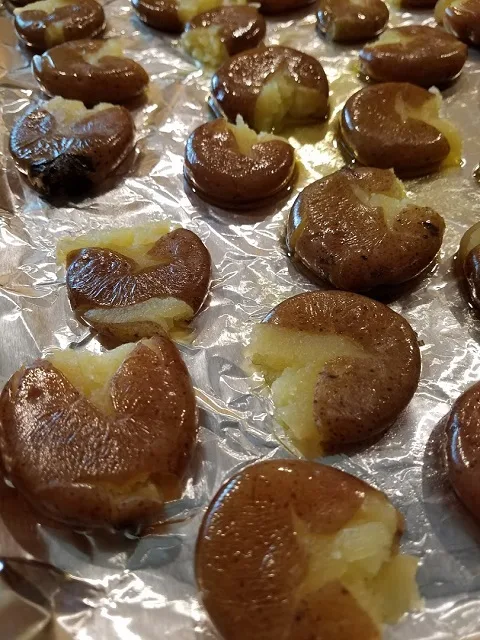 Add 20 garlic cloves.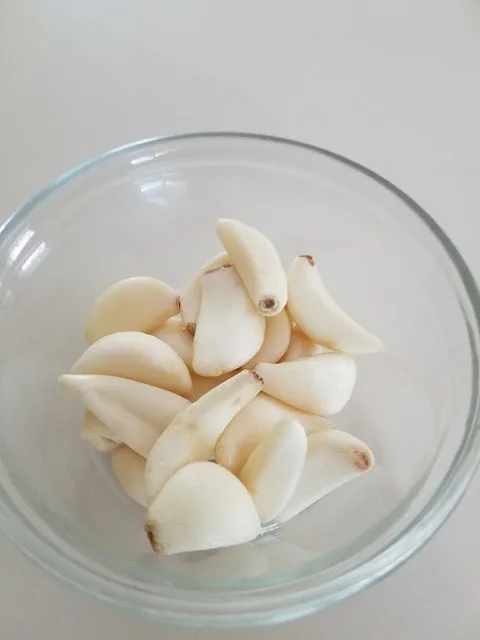 Flip over potatoes, bake for another 20 minutes.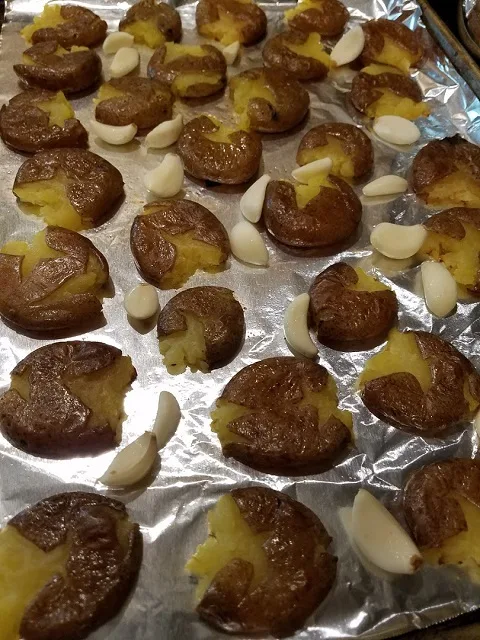 Add salt, pepper, chives and 2 tablespoons Nakano Roasted Garlic Vinegar to the smashed potatoes.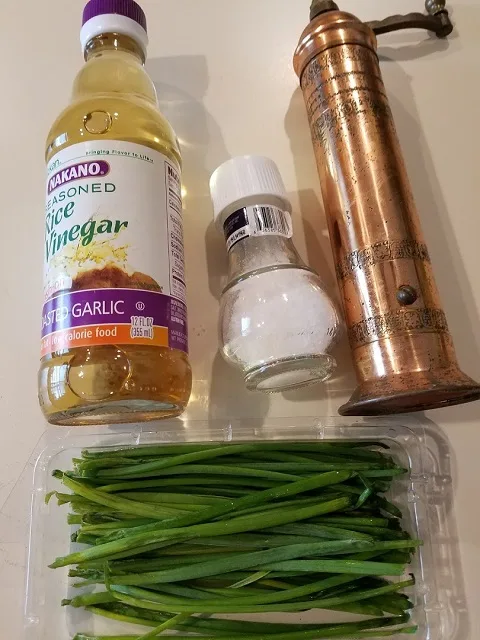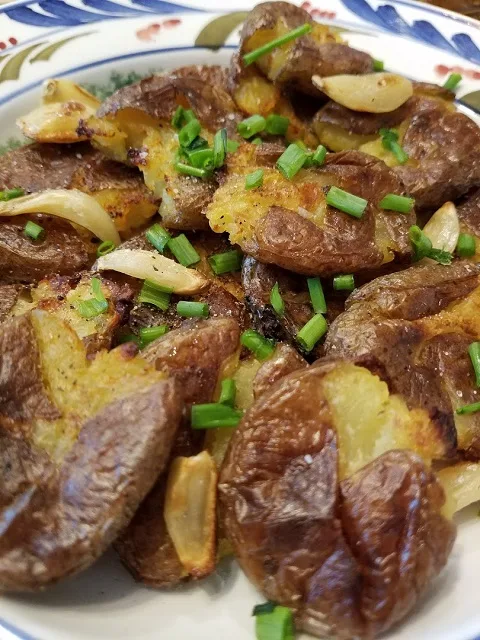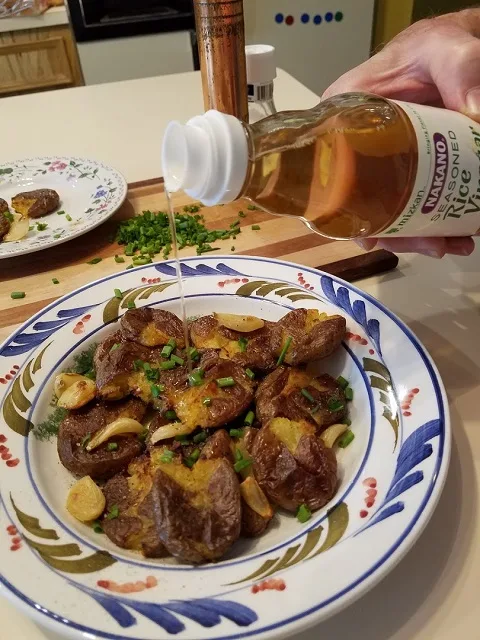 PLEASE REMEMBER TO SHARE ON FACEBOOK
AND PIN IT!
PIN IT: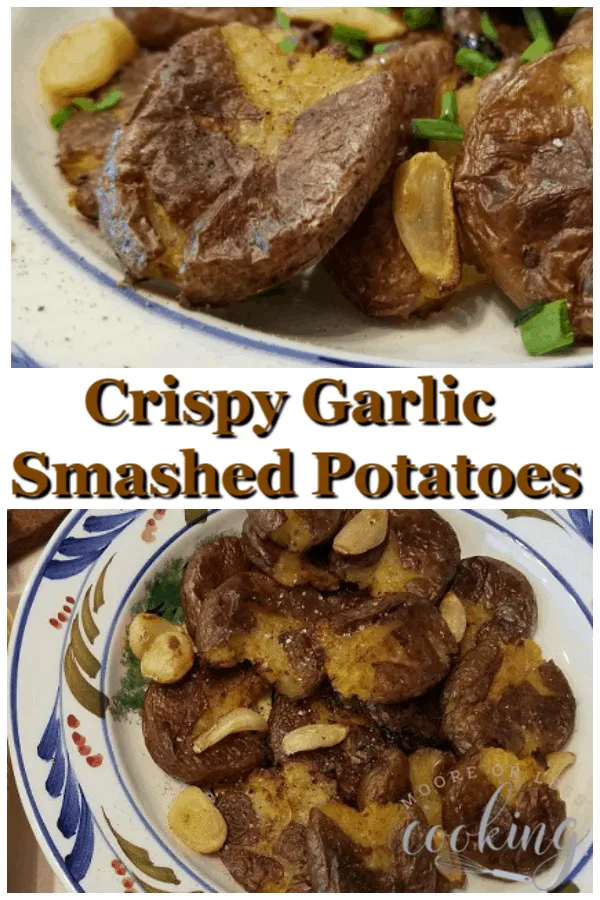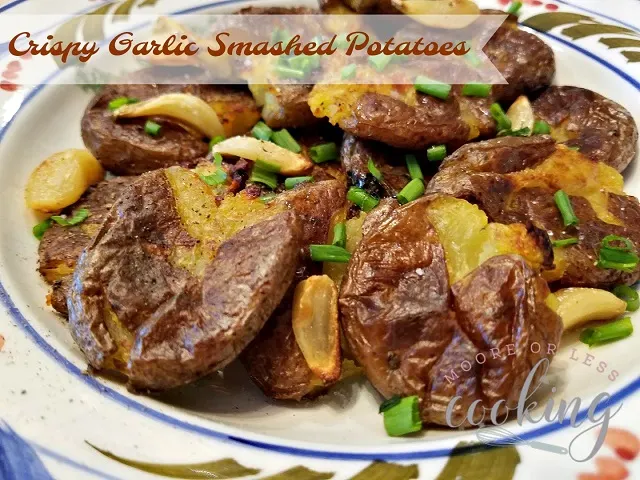 Yield:

10
Crispy Garlic Smashed Potatoes
Total Time:
1 hour
15 minutes
These crispy, easy-to-make potatoes will make repeat appearances at your dinner table for special occasions and everyday meals.
Ingredients
1 1/2 pounds Red Baby Potatoes
20 garlic cloves
2 Tablespoons Nakano Seasoned Rice Vinegar, Roasted Garlic
1 Tablespoon Kosher Salt
2 Tablespoons Olive Oil
2 Tablespoons chopped fresh chives
Fresh Ground Pepper
Instructions
Preheat oven to 450 degrees Fahrenheit.
Line a baking sheet with foil.
In a saucepan, add potatoes, salt and cover with water.
Bring to a boil, turn down heat to simmer, cook until tender, about 20 minutes.
Drain and return potatoes to saucepan, add olive oil. Toss to coat.
Transfer potatoes to prepared baking sheet.
Use a heavy mug to smash potatoes to about a 1/2 inch thickness
Bake for 20 minutes. Add garlic cloves.
Flip over potatoes, bake another 20 minutes.
Once baked, sprinkle with vinegar, chives, salt, and pepper.
Serve hot.
For more information:
Nettie is a wife and mother who is passionate about cooking and baking… especially when easy meals are involved! With 5 children, Nettie insists that all meals, snacks, and desserts come together quickly! You will find a wide variety of easy yet scrumptious recipes on her very popular website Moore or Less Cooking
FACEBOOK | TWITTER | GOOGLE+ | PINTEREST | BLOGLOVIN |INSTAGRAM|