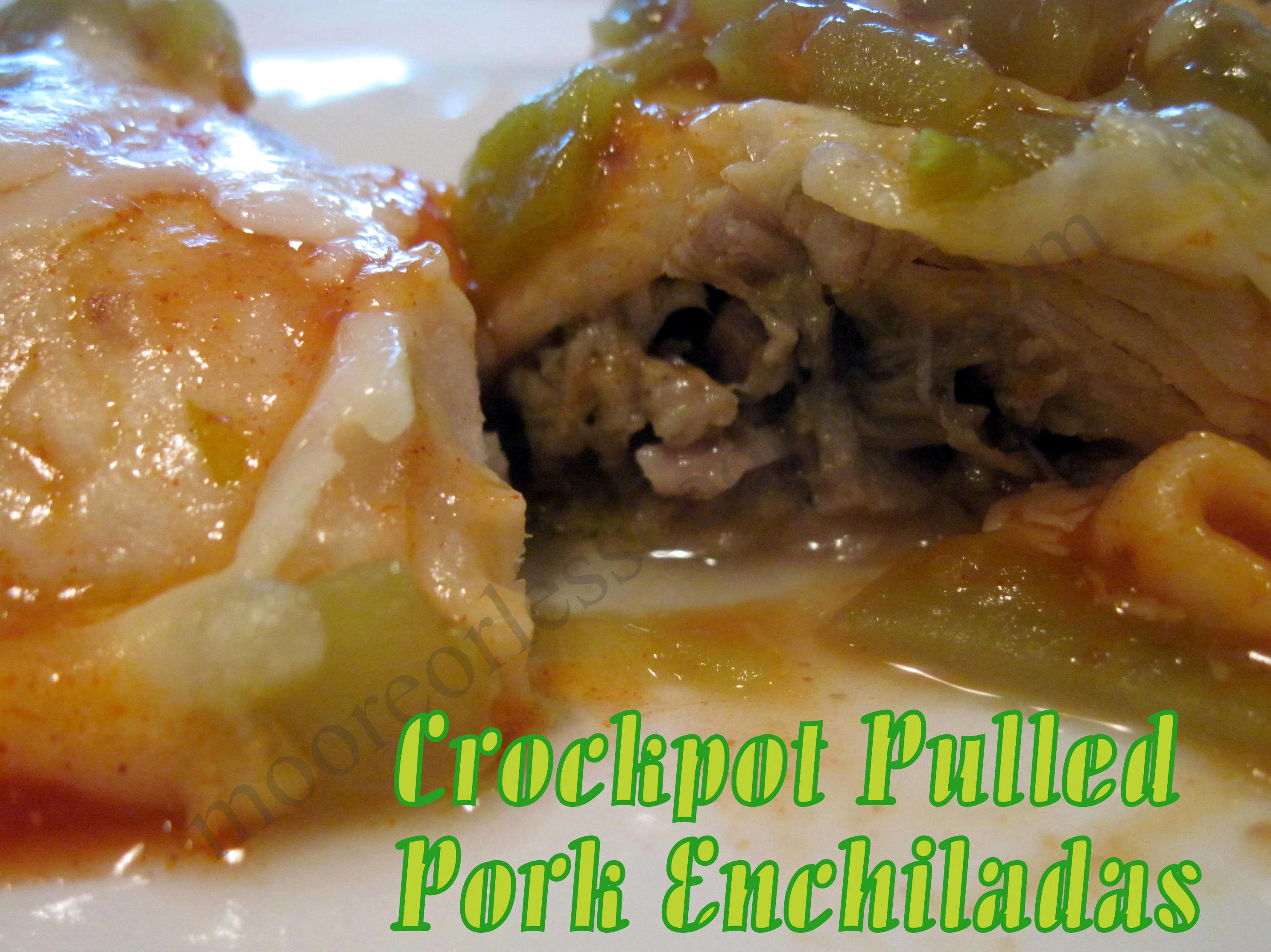 Pulled Pork is so simple to make in the Crock Pot, just set it and forget it. I started this Pulled Pork early in the morning and let it do its thing for 12 hours on low. The results are delicious.
We had a meal of Pulled Pork and Rice and Beans the first night and on the second night, I prepared Enchiladas. I hadn't planned on making Enchiladas, but after tasting the Pulled Pork, I knew it would be wonderful as enchiladas, it really is!
Crock Pot Pulled Pork
Ingredients
4 Pound Pork Roast
4 cloves garlic ( chopped)
1 TBSP Cumin
Salt
Pepper
Directions
Place pork in the crock pot, add spices and cook on low for 12 hours. Shred pork with two forks.
Cilantro Sauce
Ingredients
1/2 cup of vinegar
1/2 cup of orange juice ( fresh squeezed)
2 garlic cloves
1/2 bunch of Cilantro
1 Jalapeno Pepper ( seeded) use gloves!
1 Korean Pepper (seeded)
salt
pepper
1 tsp Oregano
Directions
Place all ingredients in a blender and blend until smooth. Pour over pulled pork and heat for a couple of minutes in a crock pot until warm.
Enchiladas
2 cups pulled pork
1 package flour tortillas
1 can Enchilada sauce
1 small can of Green Chile's
1- 8 oz package of Jack Cheese ( shredded)
Directions
Preheat oven to 375 degrees F.
Spray Vegetable spray in a 9 x 12 casserole dish. Shred the Jack cheese then sprinkle it on top of some shredded pork placed into the center of a flour tortilla. Roll up and place seam side down in the casserole dish. Repeat with the rest of the tortillas and pork. Pour enchilada sauce over rolled tortillas, Pour chiles over tortillas. Sprinkle Jack Cheese over the tortillas. Place in preheated oven and bake for 20 minutes or until bubbly and golden brown.