I am on a cookie kick! How many cookies can I bake in the summer? I know, Christmas is far away ( I usually bake about 20 dozen), but I get so much satisfaction watching my son's face chomp on a cookie. Pure Joy!
Joy the Baker asked me to review her Dark Chocolate, Pistachio & Smoked Sea Salt Cookies and I was thrilled to participate. C'mon, dark chocolate and pistachio's?? How can you go wrong?? If loving you is wrong, I don't want to be right….that is how I feel about these luscious chocolate-y nutty heavenly cookies!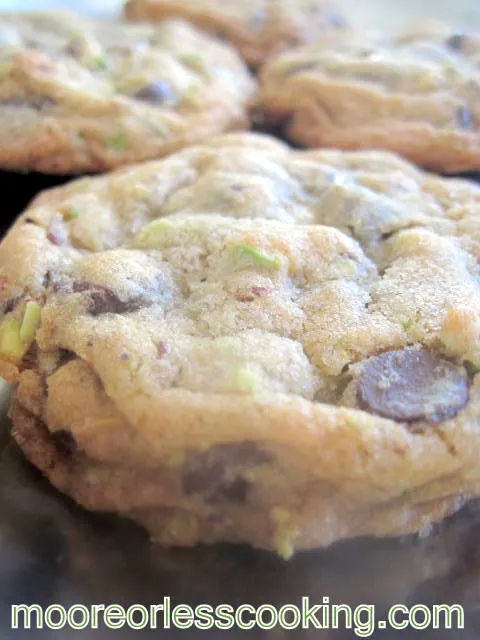 If I were to choose between milk chocolate and dark chocolate, my hand goes up for DARK!! MMMMM what an amazing invention chocolate is, triggering those brain synapses in the pleasure zone. Add cookie dough and pistachios and sprinkle with sea salt, major Pleasure zone!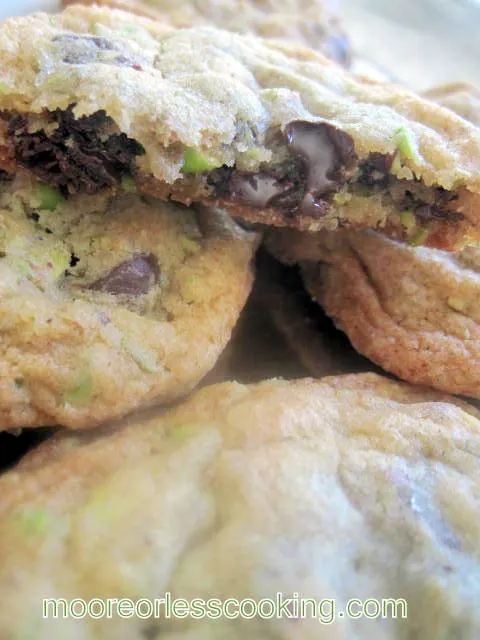 If it is any indication, and I think it is, the cookie dough is just fantastic. Sweet, salty, chocolate, and not over the top sweet, just a perfectly make your whole body content chocolate. Go ahead, stick your finger in that dough, no one is watching.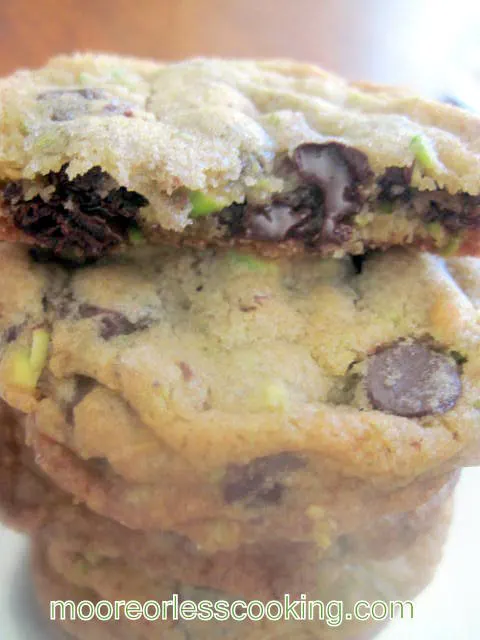 Make sure to hide a couple in the back of the cupboard when you are having that late night chocolate craving…. you will thank me.
My review of this recipe is: make it now, don't wait until Christmas, sprinkle that salt on top, you will be one happy camper with your sweet and salty cookie.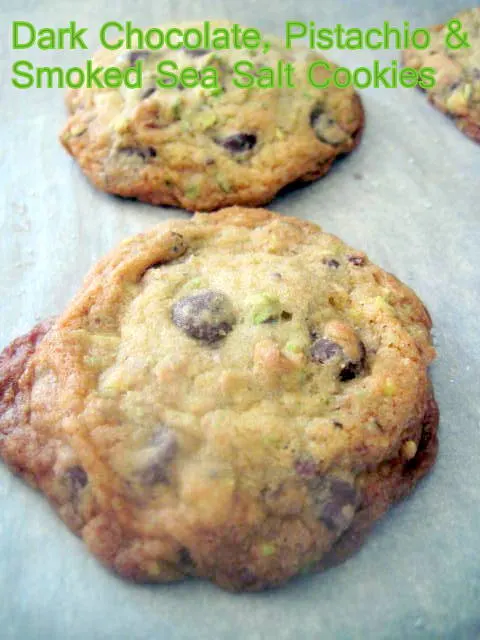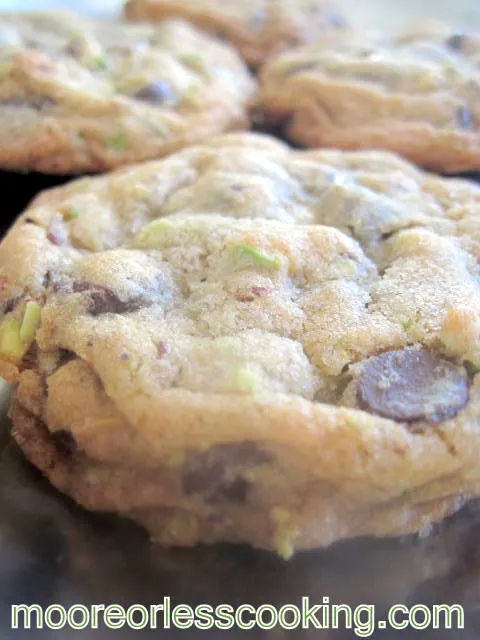 Yield:

2 dozen
Dark Chocolate, Pistachio & Smoked Sea Salt Cookies
These cookies have it all, dark chocolate, Pistachio's and sprinkled with Smoky Salt~ amazing!
Ingredients
1/2 cup (1 stick) unsalted butter, at room temperature
1/2 cup granulated sugar
1/2 cup packed brown sugar
1 large egg
1 teaspoon vanilla extract
1 1/4 cups all-purpose flour
1/2 teaspoon baking soda
1/4 teaspoon salt
1 1/2 cups dark chocolate chips
1 cup shelled pistachios, coarsely chopped
smoked salt for topping
Instructions
Place rack in the upper third of the oven and preheat oven to 300 degrees F.
Line two baking sheets with parchment paper and set aside.
In the bowl of an electric stand mixer fitted with a paddle attachment, beat butter and sugars together until pale and fluffy, about 4 minutes.
Add the egg and beat in for about 1 minute.
Add vanilla extract and beat to incorporate.
In a medium bowl, whisk together flour, baking soda, and salt.
Add the mixture all at once to the butter mixture.
Beat on low speed until just incorporated.
Mix in the chocolate chips and nuts.
Scoop cookie dough by the 2 tablespoonfuls onto prepared baking sheets.
Leave about 2 inches of room between each cookie.
Sprinkle generously with smoked sea salt.
Bake cookies for 18 minutes, or until just golden brown.
Remove from the oven and allow to cool on the pan for 5 minutes before removing to a wire rack to cool completely. Cookies will last, well wrapped at room temperature for up to 4 days..
Recipe from Joy The Baker