We were invited to a dinner party and I was asked to bring a Blueberry Cobbler. I chose this recipe because it is so amazingly delicious and MY FAVORITE kind of recipe~ EAAASY!! Easy!!
You can use any berries you have, but since I had a gallon of blueberries, this is what I used. Plus, Blueberry Cobbler screams summer!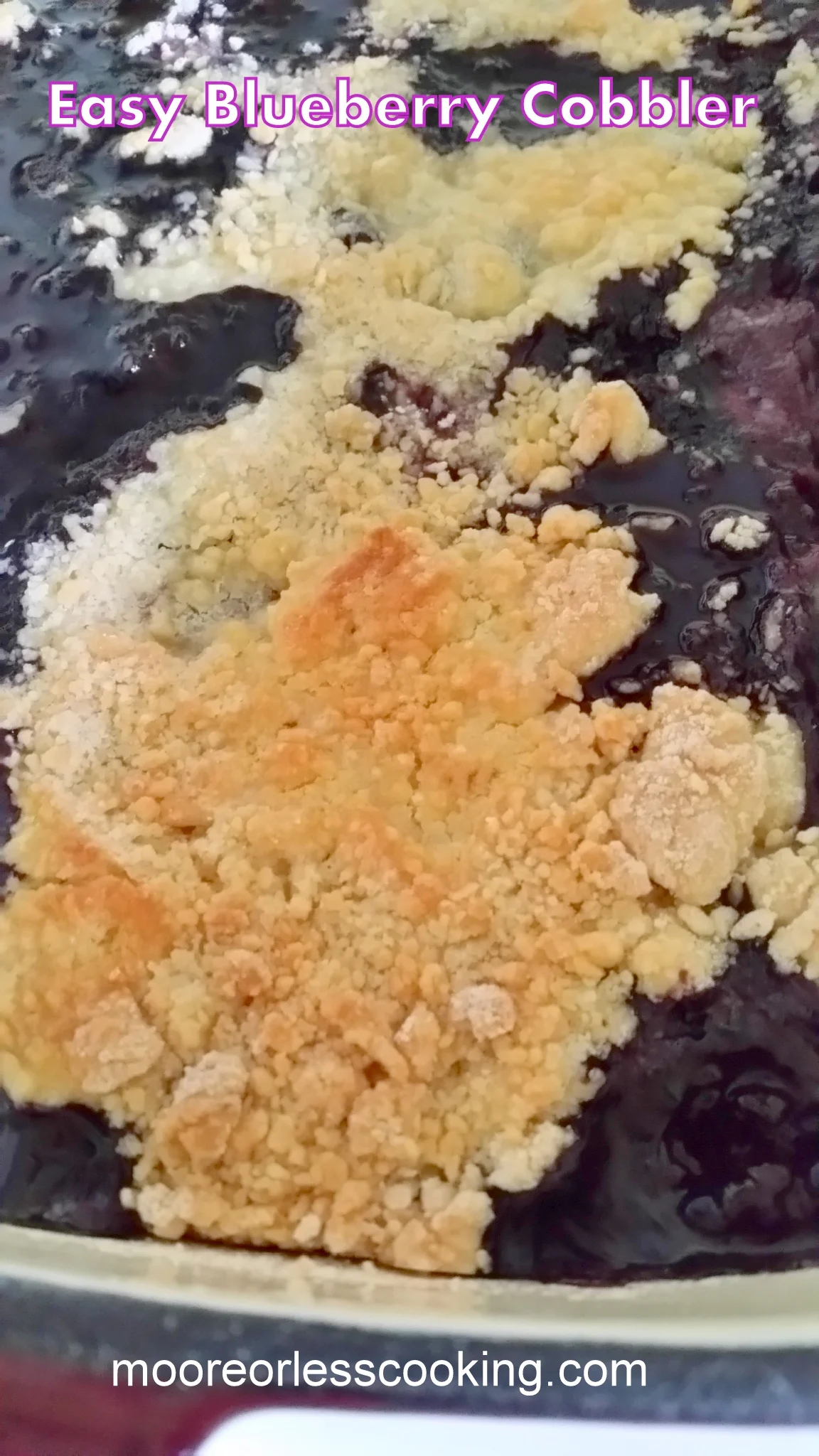 Sorry that I don't have a picture of the cobbler after it was served, it was served and eaten and was so dark out, I couldn't get a clear picture, but trust me, it was inhaled by the party and there were lots of yummy groans going on!!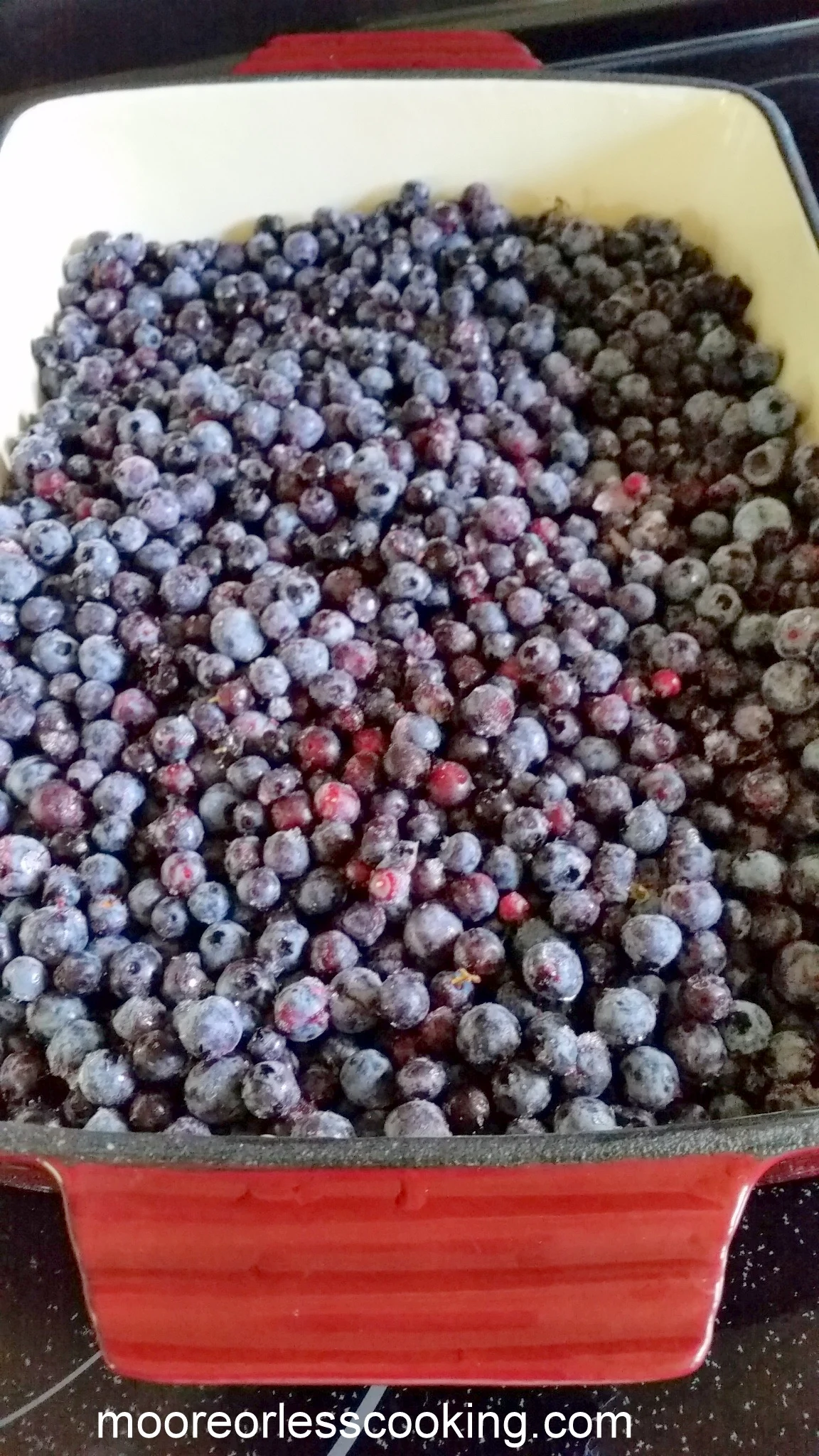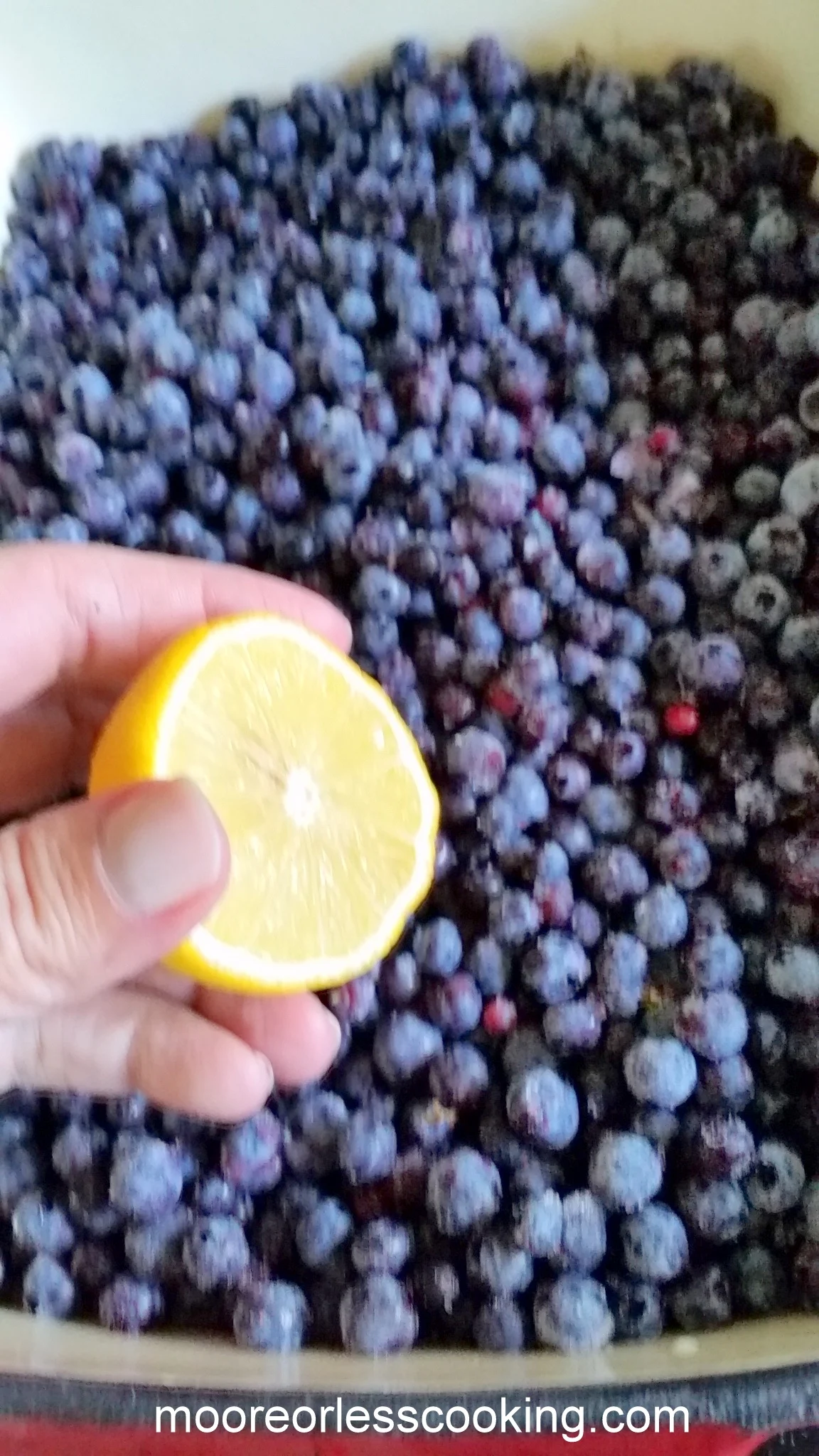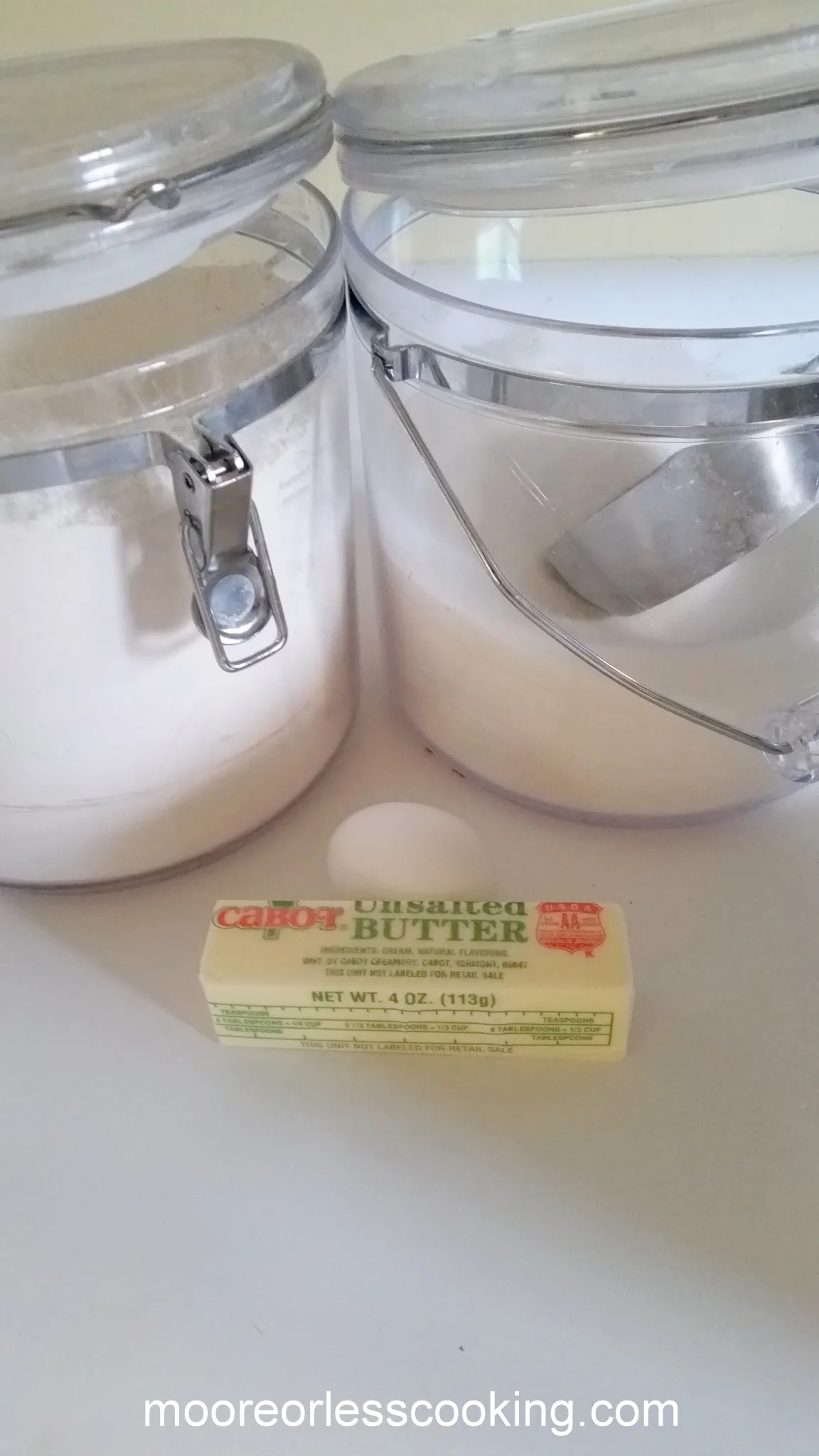 Only 6 Ingredients for this recipe: blueberries, lemon, flour, sugar, egg, butter.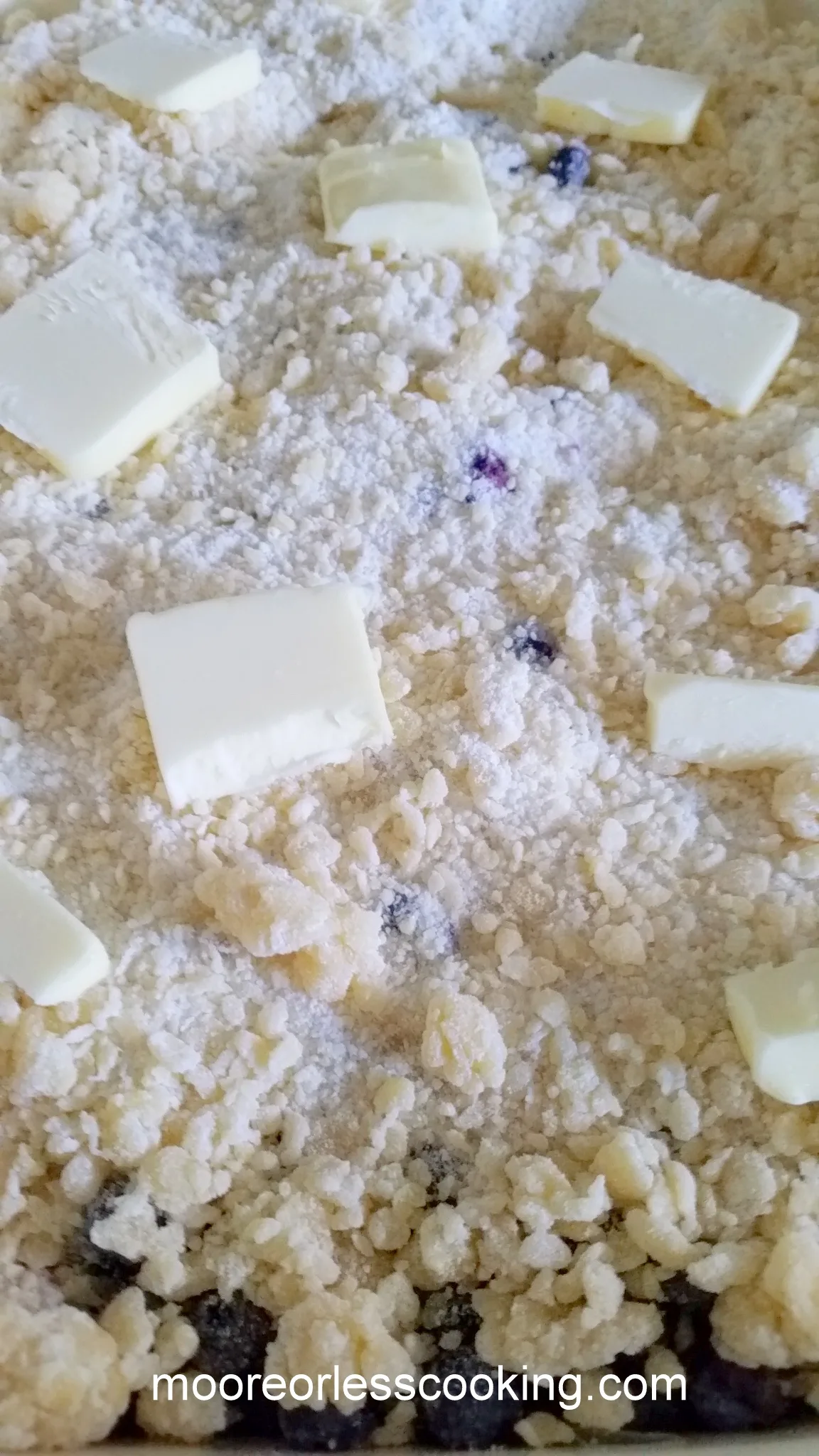 Sprinkle flour mixture over blueberries, lay pats of butter over mixture, Bake until golden brown.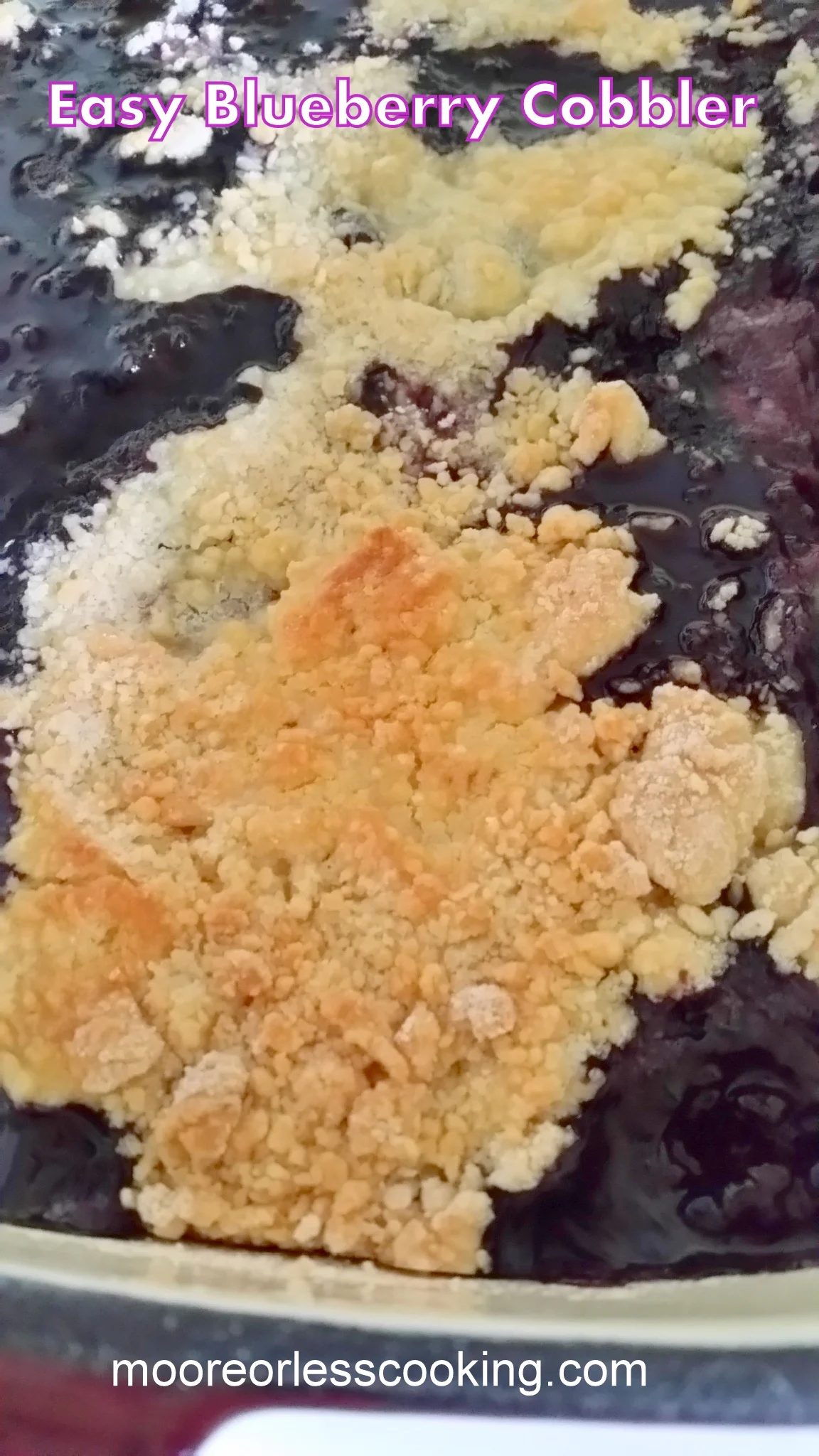 Serve warm with a scoop of Vanilla Bean Ice Cream.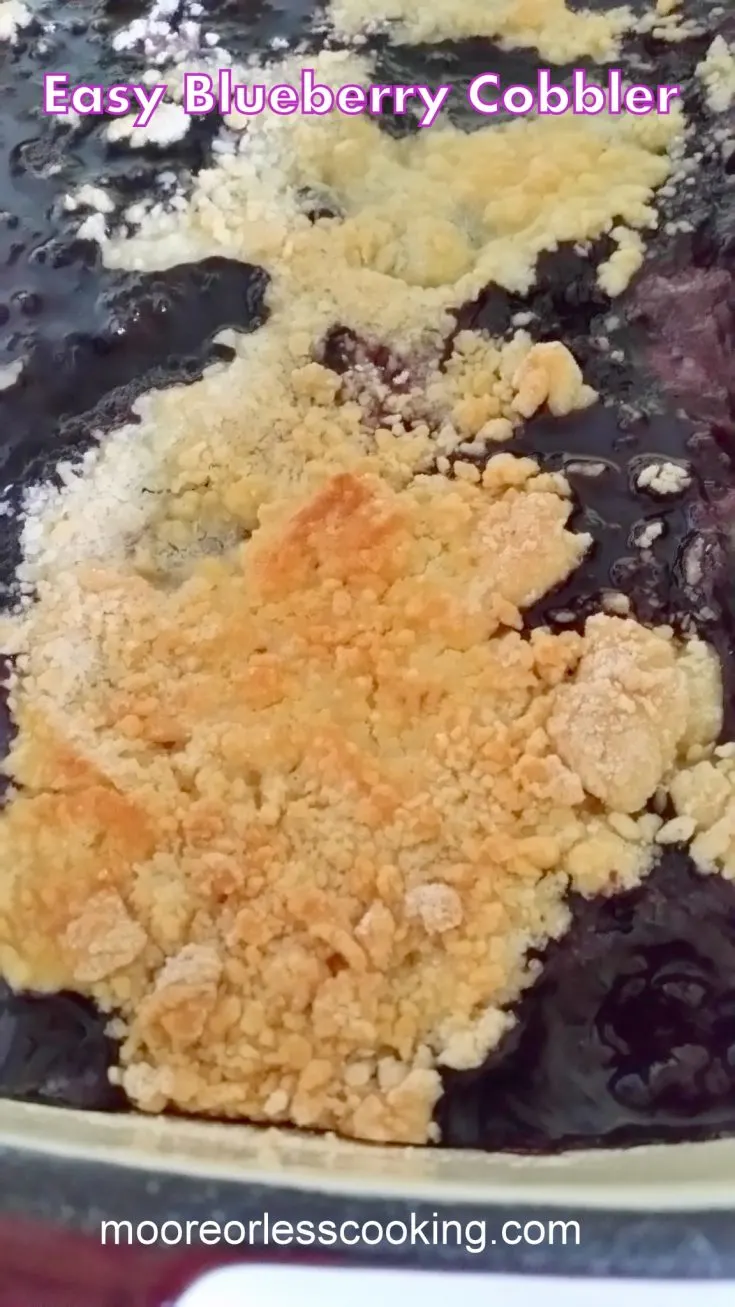 Yield:

12 servings
Easy Blueberry Cobbler
The best summer dessert, perfect for a pot luck!
Ingredients
8 cups blueberries
2 Tablespoons lemon juice
2 cups flour
1 cup sugar
2 large eggs
12 Tablespoons Cabot Unsalted butter
Instructions
Preheat oven to 375 degrees Farenheit.
Pour berries into a 9" x 13" baking dish.
Toss with the lemon juice.
In a bowl, combine flour, sugar and Egg.
When mixture becomes crumbly, cover berries with the mixture.
Add pats of butter evenly over mixture.
Bake for 40-50 minutes, or until topping turns golden brown