Breakfast is my favorite meal of the day! I love Sunday morning because we all share breakfast together. The kids always request pancakes and crispy bacon.
Call them pancakes, griddle cakes, flap jacks, they are delicious and filling! Serve with real Maine Maple Syrup! We've been known to make these for Brinner too!!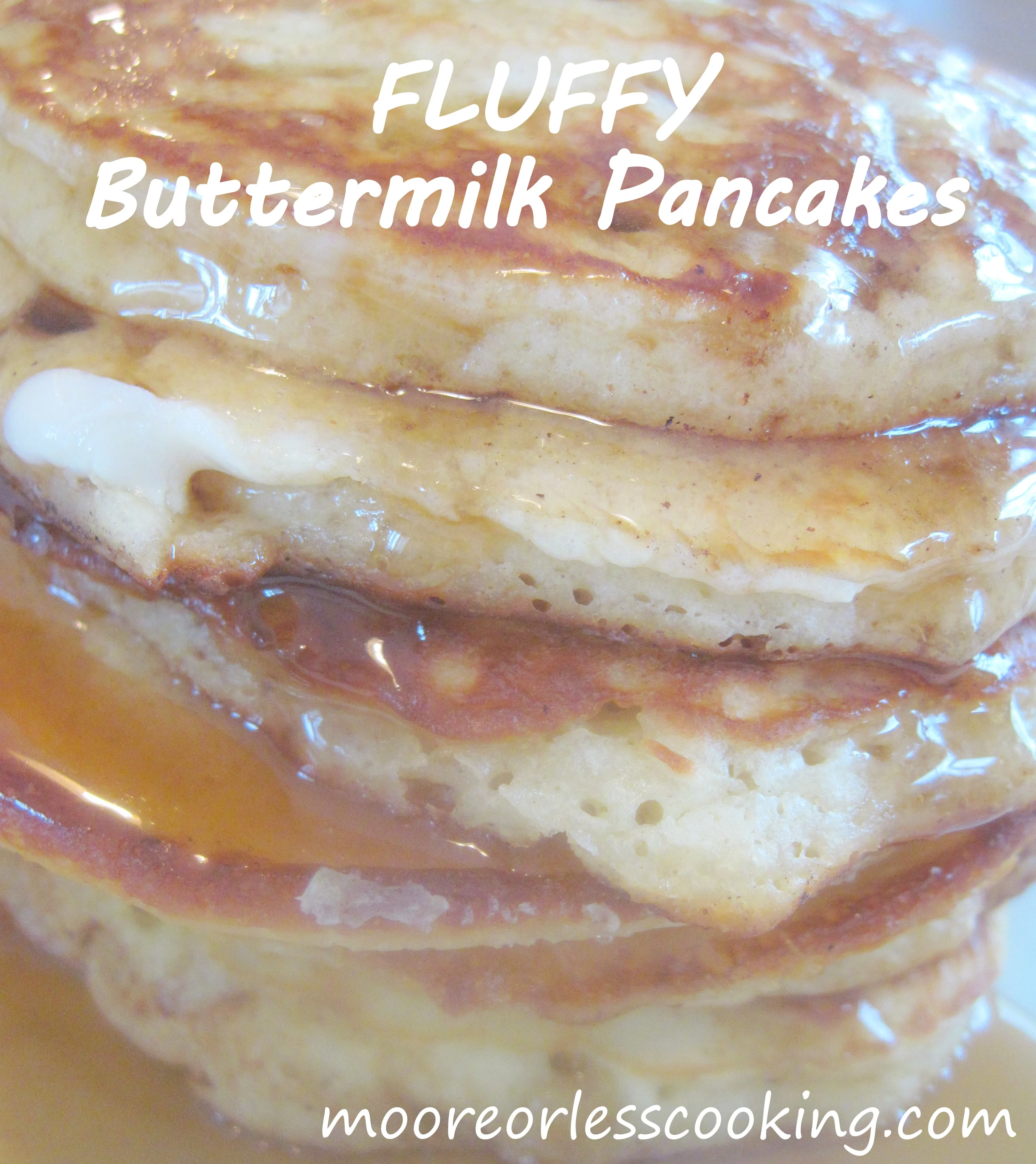 Yield:

12 regular size
FLUFFY BUTTERMILK PANCAKES
These fluffy, melt in your mouth pancakes will be a hit at your breakfast table!
Ingredients
1 1/2 cups flour
3 TBSP sugar
1 teaspoon baking powder
1/2 teaspoon salt
1/2 teaspoon baking soda
1 1/4 cups buttermilk
1/2 stick butter, melted
2 eggs
1/2 tsp vanilla extract
Instructions
In a bowl, whisk flour, sugar, baking powder, soda and salt.
In a separate bowl, whisk buttermilk, butter, eggs, and vanilla.
Add buttermilk mixture to the dry ingredients.
Whisk until just combined.
Ladle 1/4 cupfuls onto a hot buttered skillet and cook until bubbly.
Flip and cook until golden brown on the bottom.
Serve with butter and maple syrup.