I have been walking 5-10 miles a day this summer. I really look forward to it every morning! I try to walk with my daughter to where she works and then I continue on, over the bridge, the view is always breath taking of the harbor, yachts, birds and water. It is never boring for me, we live in a beautiful place.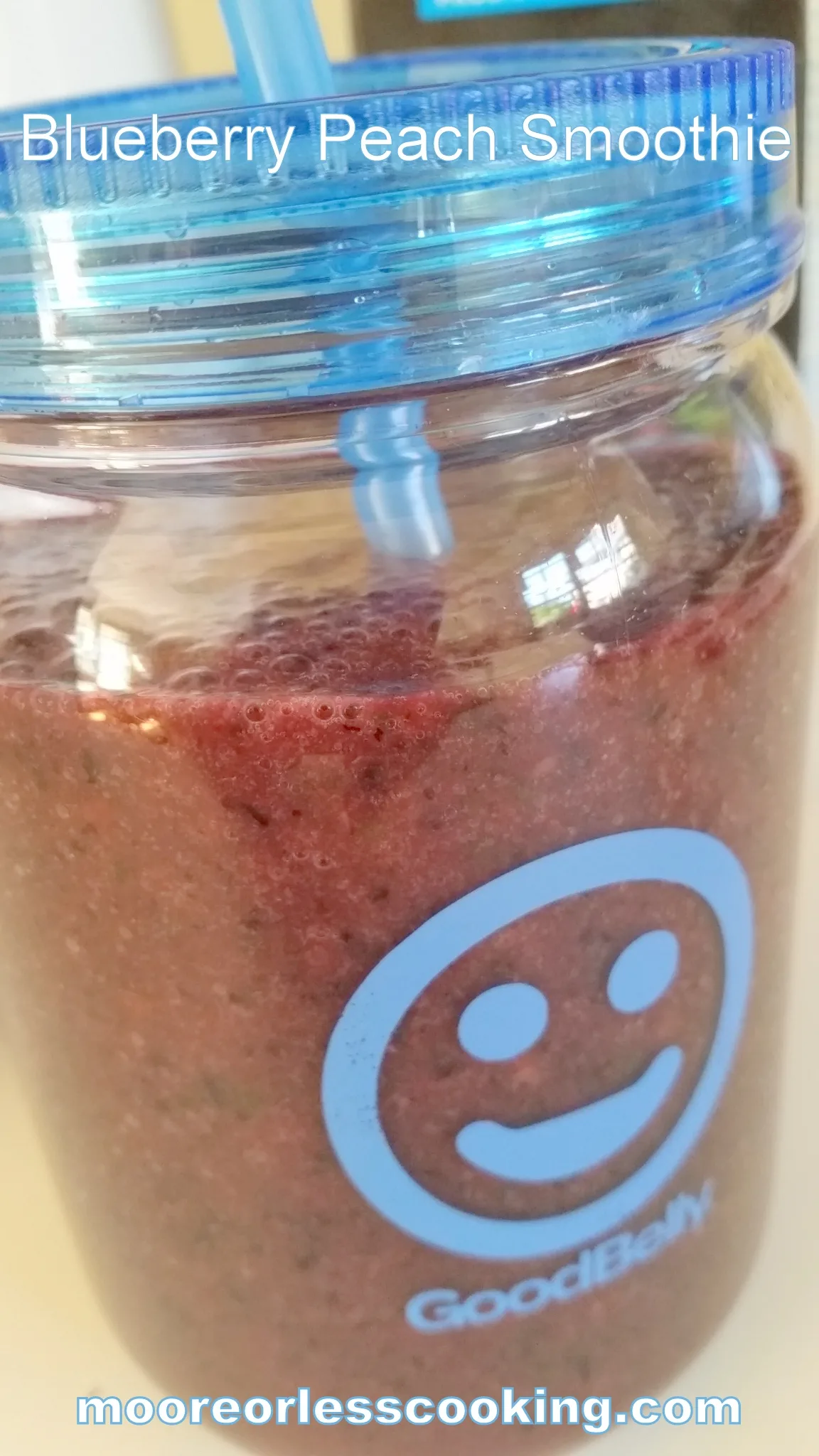 I also look forward to my breakfast when I return home from my long walk. Since it's summer and I have loads of fresh fruit, I throw everything into the blender and have a delicious smoothie. My gardens are full of swiss chard and kale, so I throw a handful of those in the blender too, more vitamins for me and I really can't taste the veggies at all.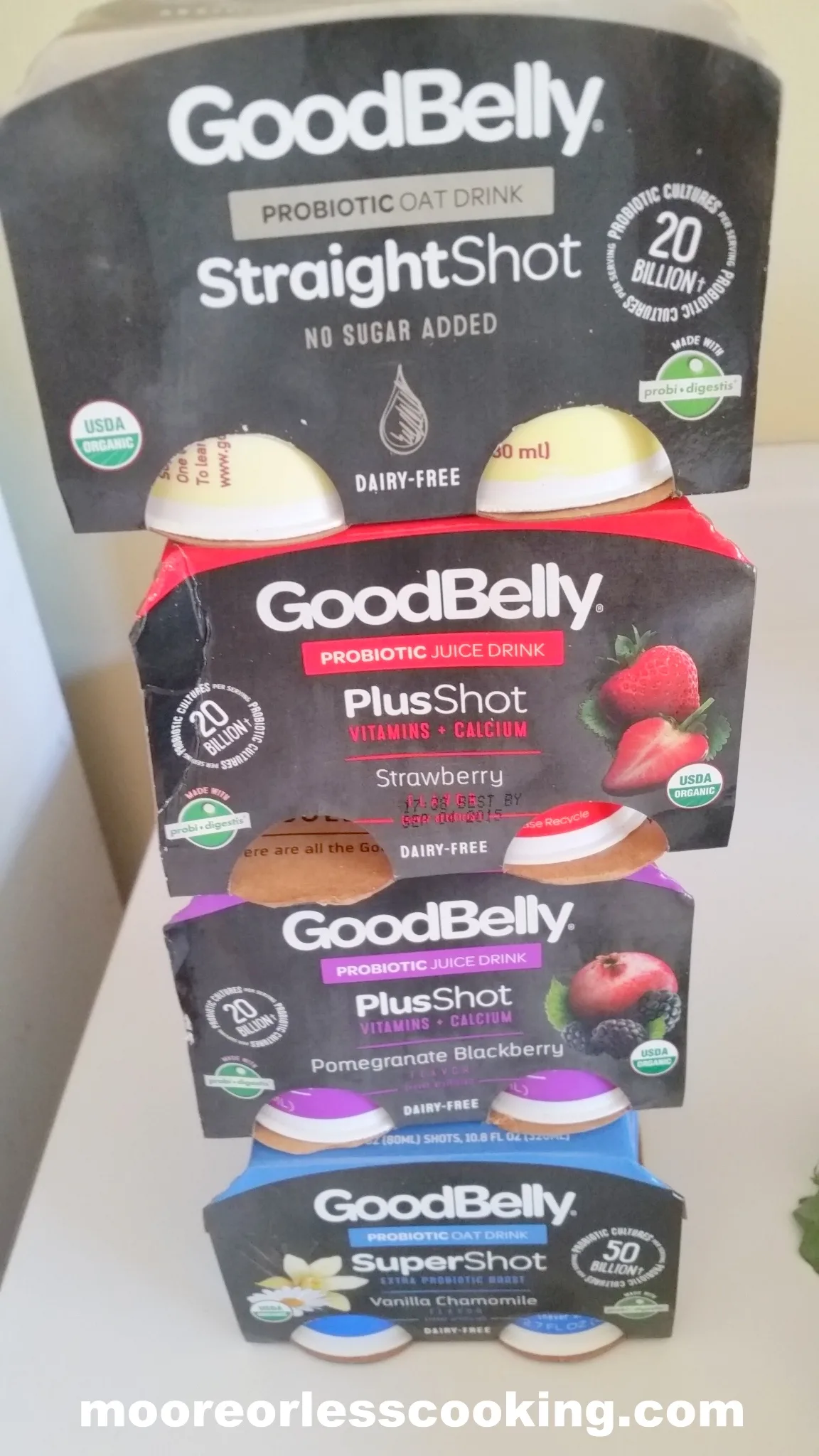 Good Belly.com has some delicious body shots and drinks that I have been incorporating into my smoothies. They are wonderful and so good for you. I suffer from migraines and hubs has reflux. So we have taken the 12 day challenge with our Goodbelly shots. My kids are doing it to, they love the Tropical Orange Juice.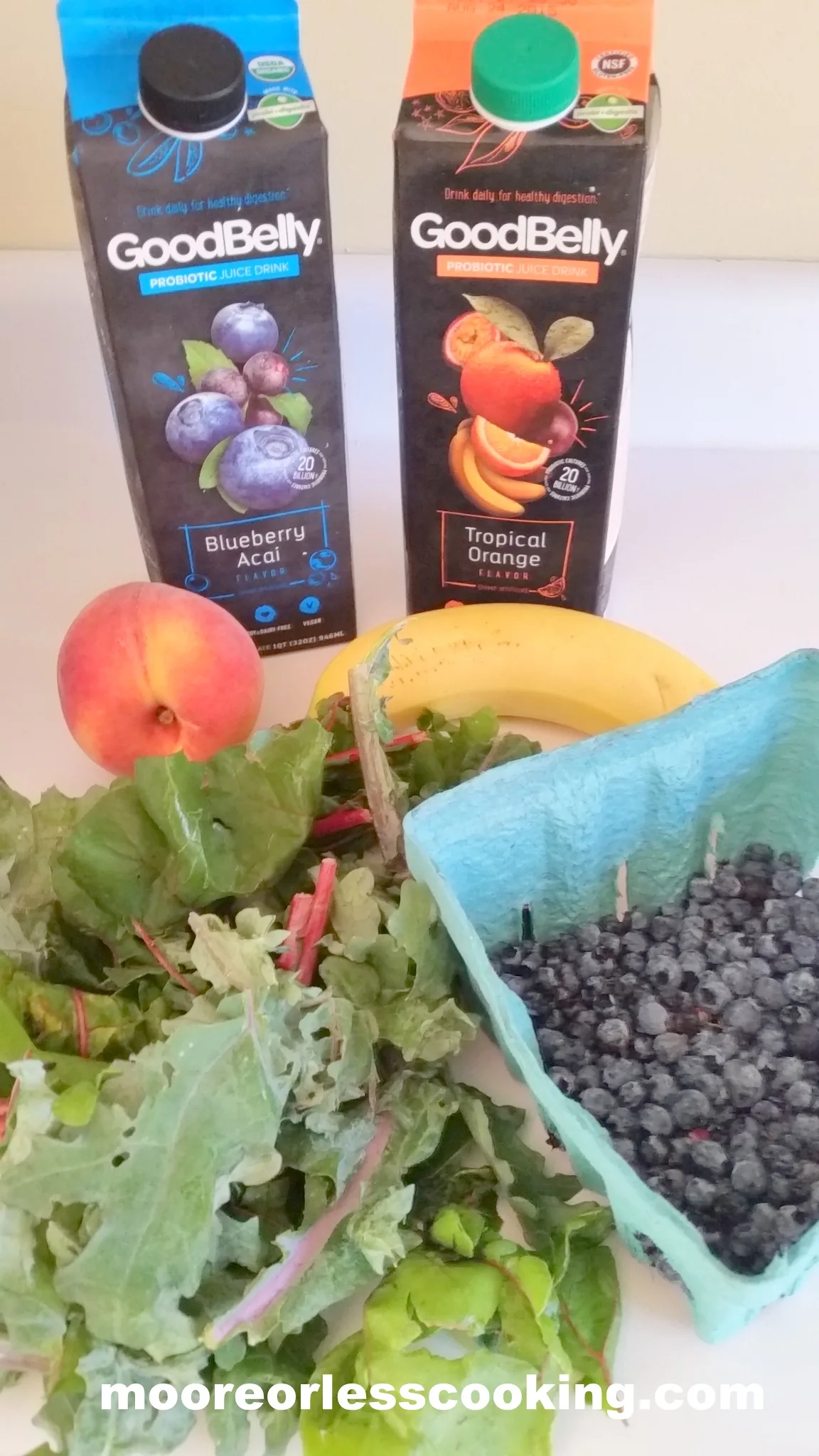 GoodBelly drinks are certified organic, non-GMO, dairy-free, soy-free and vegan and are available in a variety of size and flavors to suit any taste and health & dietary needs. Made with the most well-researched probiotic strains, Lactobacillus plantarum299v , LP299V, each serving of GoodBelly works to support a healthy digestive system by replenishing the gut with a balance of microflora. In flavors like Mango, Pomegranate Blackberry, Blueberry Acai, Strawberry and more, the variety of sweet recipes is endless! So, raise a shot or glass to GoodHealth – it starts with a GoodBelly! I love the Blueberry Acai, it is delicious.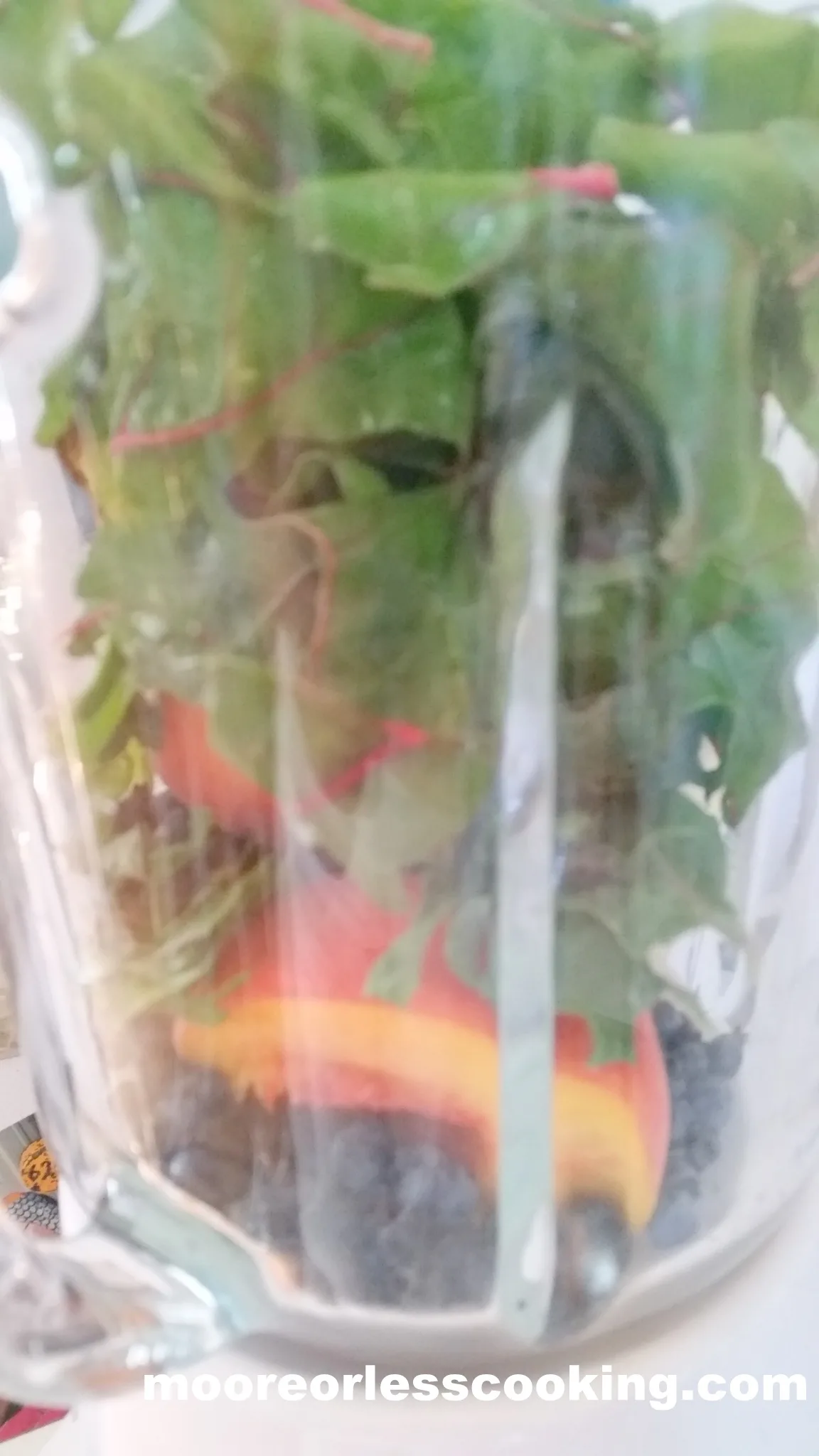 Probiotics are beneficial bacteria that have been found to ease symptoms of diarrhea, constipation, gas, bloating, and other common digestive ailments, as well as support proper immune function. GoodBelly's probiotic, LP299V®, supports digestive health when consumed daily.* Research shows that LP299V® survives the passage through the stomach's acidic environment so it can reach the rest of the digestive system and provide such benefits. LP299V® is a highly efficacious and well-researched probiotic with more than 16 research trials and 20 years of use that support its efficacy.
The perfect healthy smoothie add-in, or simply a tasty standalone supplement, GoodBelly drinks add an essential daily boost of probiotic goodness for optimal vitality.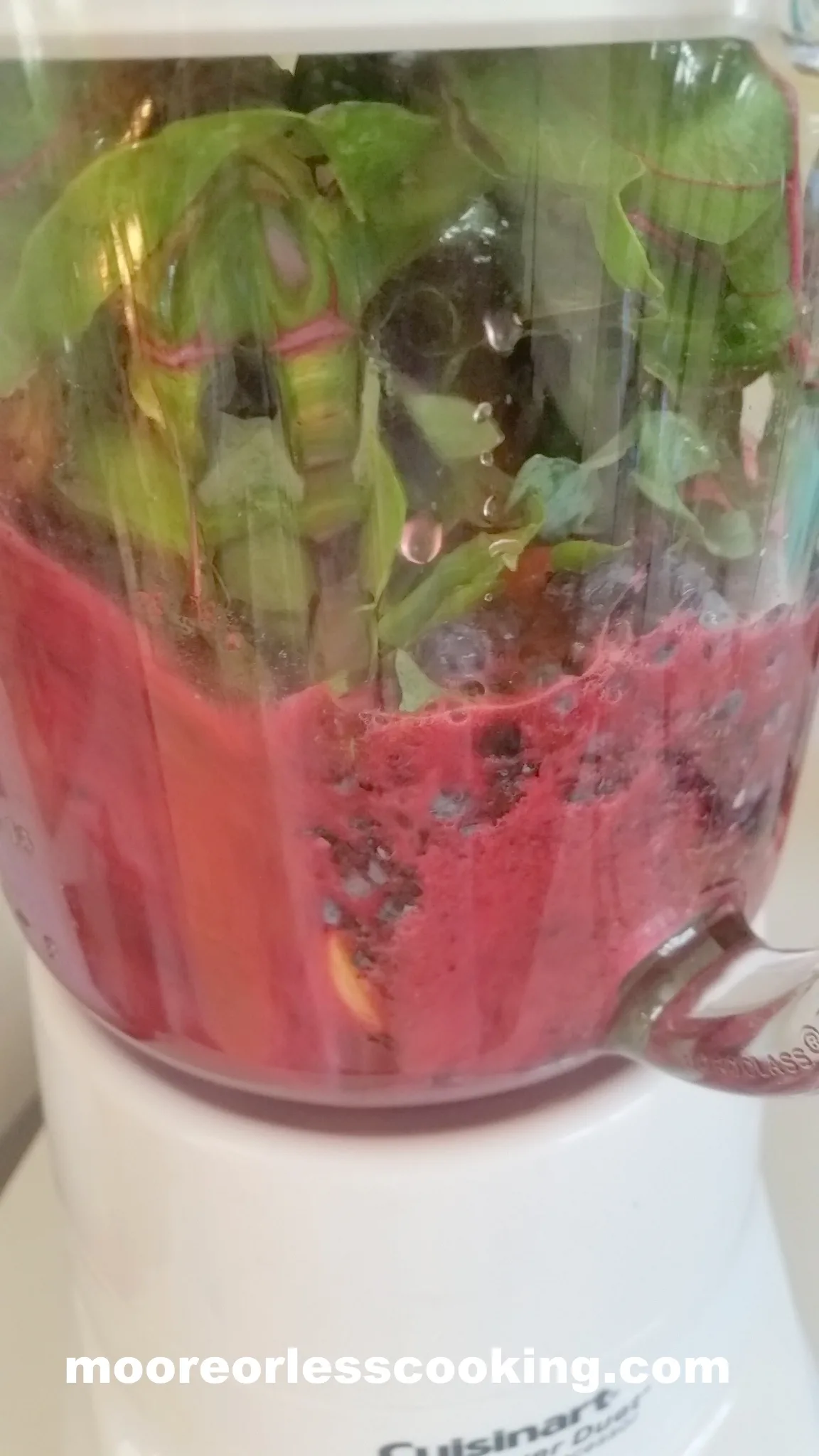 GoodBelly comes in a variety of different containers and flavors:
Organic GoodBelly Multi-Serving Cartons – The original probiotic juice drink with your daily dose of live and active probiotic cultures per 8 oz. serving. Sold in 32 oz. cartons and available in Blueberry Acai, Cranberry Watermelon, Mango, Tropical Green and Pomegranate Blackberry flavors.
Gluten-Free GoodBelly Multi-Serving Cartons –Tropical Orange and Coconut Water are the perfect options for those who live a gluten-free lifestyle. Certified gluten-free by the NSF, these drinks offer a daily dose of live and active probiotic cultures. Tropical Orange offers 100 percent of the daily recommended value of vitamin C per 8 oz. serving and Coconut Water combines powerful probiotics with hydrating electrolytes. Available in 32 oz. cartons to drink by the glass.
Organic GoodBelly PlusShot – A probiotic juice shot with your daily dose of live and active probiotic cultures, plus essential vitamins and calcium to maintain a healthy and balanced system. Sold in packs of four 2.7 oz. shot servingsand available in Blueberry Acai, Strawberry, Mango, and Pomegranate Blackberry flavors.
Organic GoodBelly SuperShot – A super serving of live and active probiotic cultures for an extra boost! Ideal for sluggish digestion or flare-ups, and for replenishing the gut during an antibiotic regimen. Sold in packs of four 2.7 oz. shot servings with no sugar added, and available in Lemon Ginger and Vanilla Chamomile flavors.
Organic GoodBelly StraightShot – The most simple probiotic option, GoodBelly StraightShot offers a daily dose of live and active probiotic cultures in a delightful and gentle non-dairy oat base. GoodBelly StraightShot has no added sugar and only 30 calories per serving. Sold in packs of four 2.7 oz. shot servings.
Where to buy:
GoodBelly products are available nationwide in the refrigerated section of grocery, natural and specialty retailers, including Whole Foods Market, Safeway, Kroger, Sprouts Farmers Market, King Soopers, Ralph's, The Fresh Market, Hannaford, Vitamin Cottage, Wegmans and more. Please visit www.goodbelly.com for locations near you.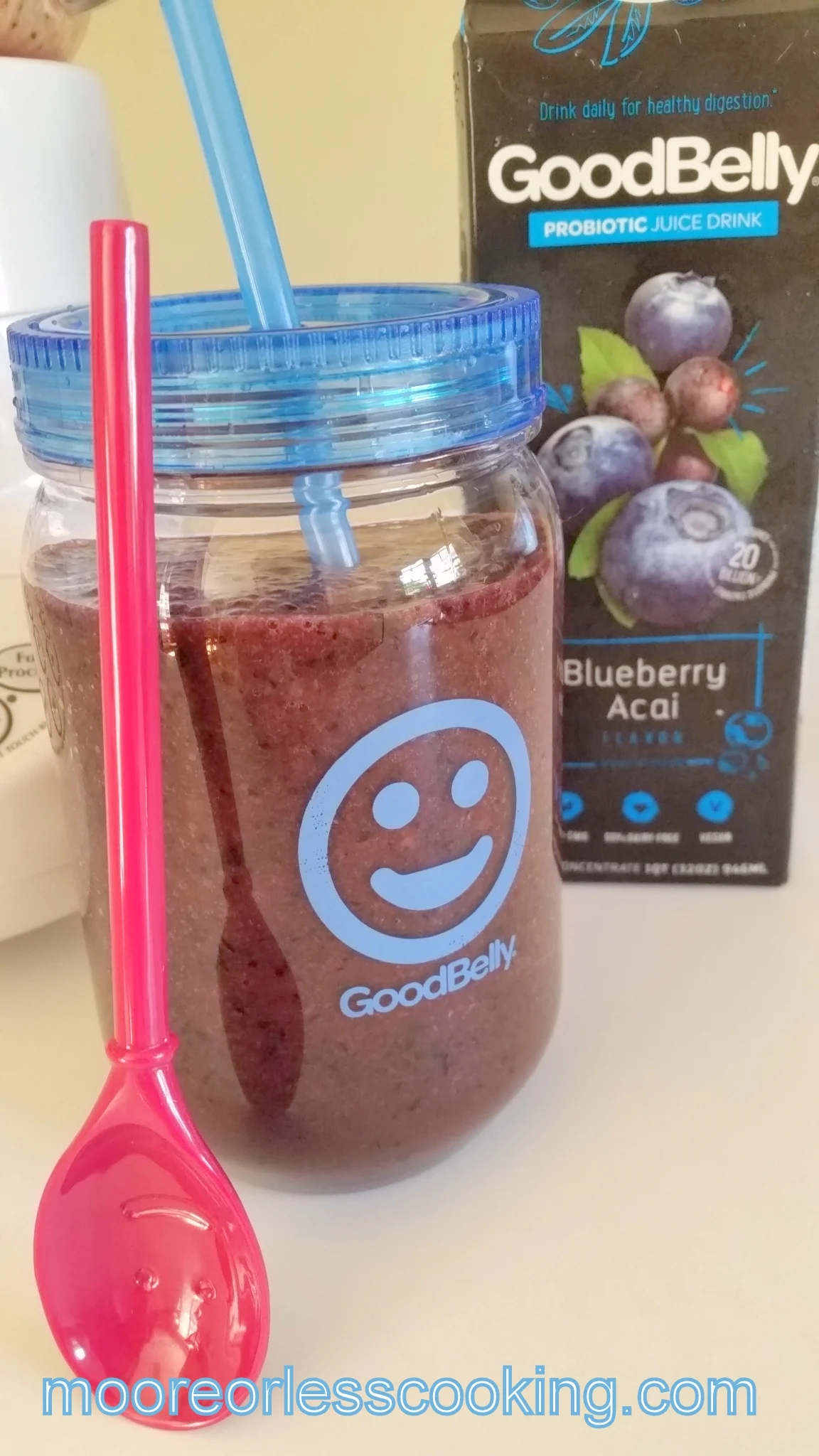 Do the 12 Day Belly Reboot!
GoodBelly guarantees you'll love it
— or your money back.
Will you do the 12 day challenge with me?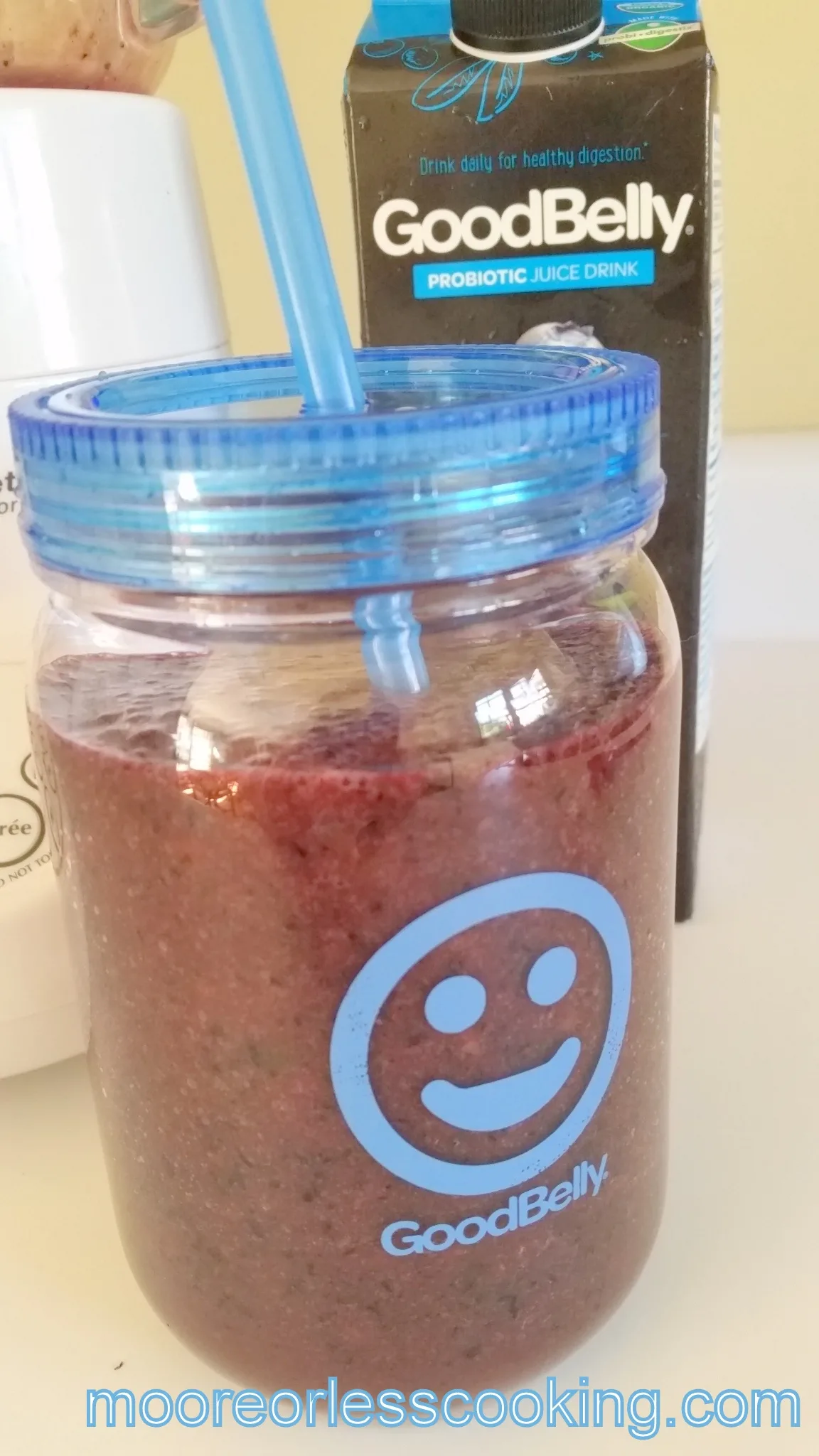 Yield:

2 servings
FRESH BLUEBERRY PEACH SMOOTHIE AND GIVEAWAY!
A delicious fresh fruit smoothie with fresh peaches, blueberries, banana and Good Belly Blueberry Acai Juice.
Ingredients
1 cup fresh blueberries
1 peach ( halved and pitted)
1 cup fresh swiss chard and kale, mixed
1 cup Good Belly Blueberry Acai Juice
1 cup Ice
Instructions
Place all ingredients in blender, chop, then blend until smooth. Pour into a glass, enjoy!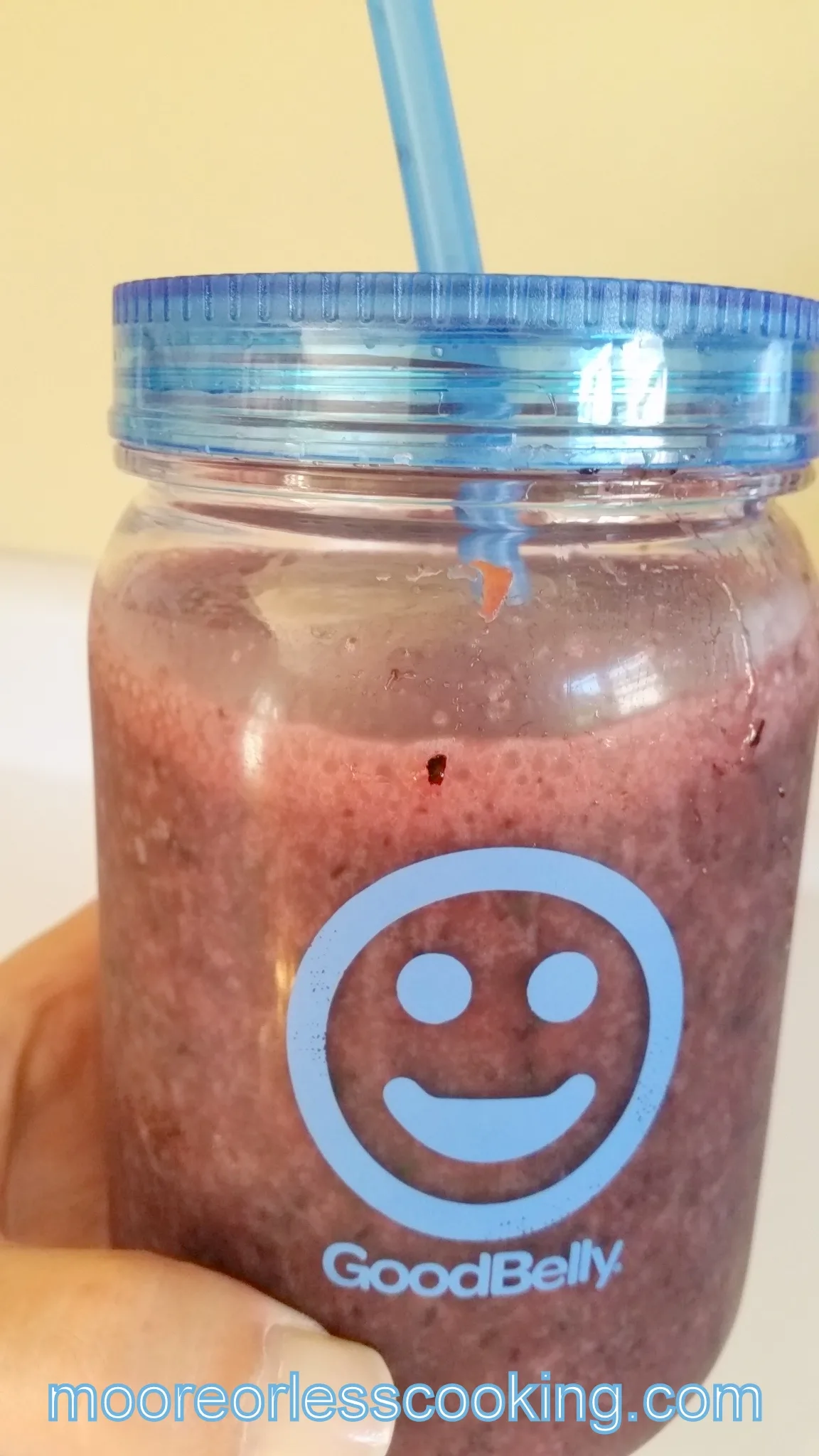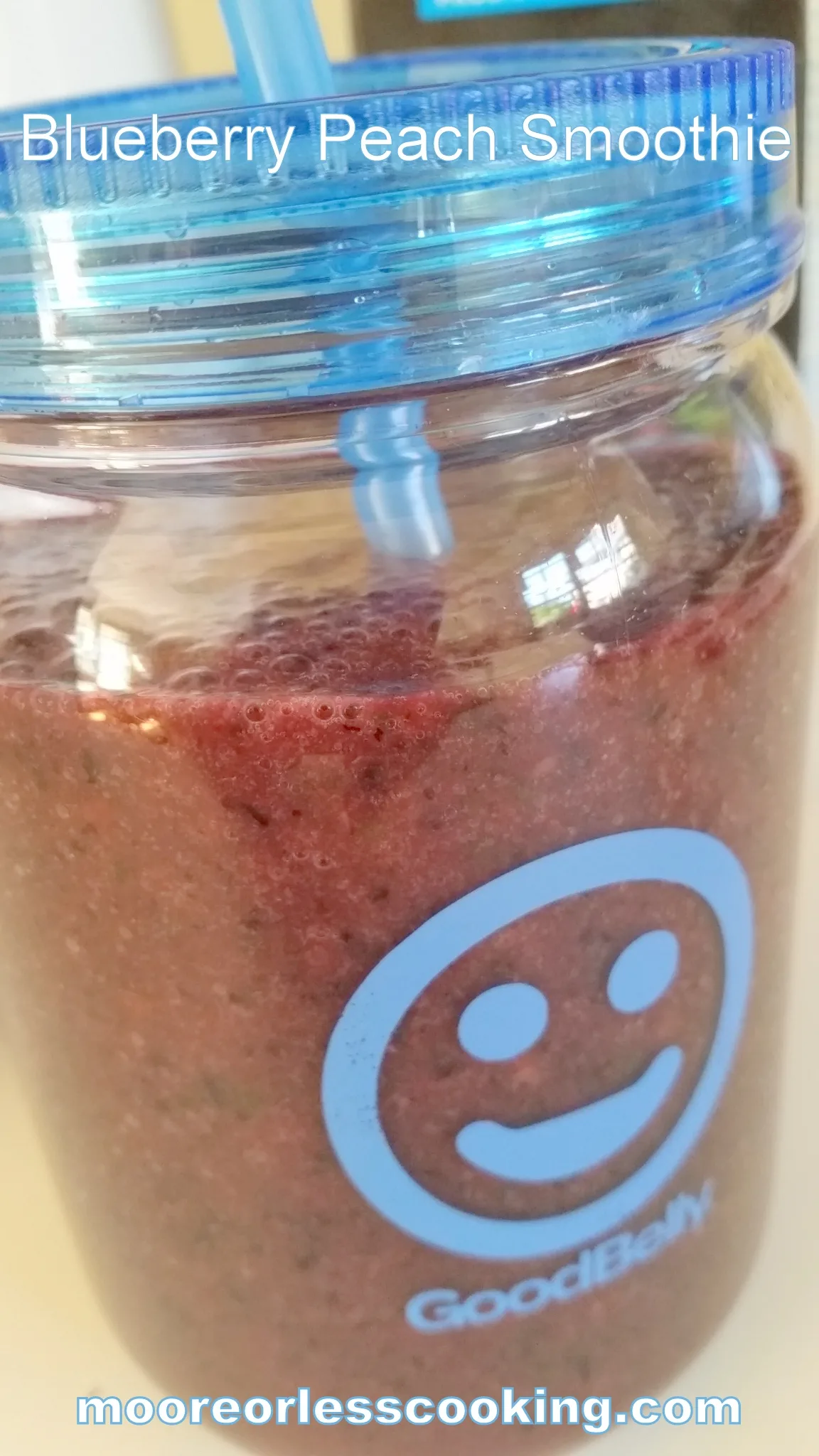 GIVEAWAY RULES:
One lucky reader will win VIP Good Belly vouchers.
Open to US.
One Winner will be chosen through Rafflecopter
Sweepstakes ends August 29th at 11:59pm ET.
Winner will be notified via email.
Winner will have 48 hours to respond before a new winner is chosen.
Good Belly is responsible for prize fulfillment.
Must be 18 years or older to enter giveaway form.
Only one entrant per household.
Void where prohibited.
Entering this giveaway means you agree to terms above.
Good Luck!
*Some studies suggest GoodBelly's probiotics may help balance bacteria in your gut when eaten daily as part of a nutritious diet and healthy lifestyle. GoodBelly is a food product and not a treatment or cure for any medical disorder or disease. If you have any concerns about your digestive system, you should consult your healthcare provider.
This post is sponsored by Goodbelly.com. All opinions and thoughts are my own as always.