I am Cydnee, owner and proprietor of Tampa Cake Girl. I bake cakes, cupcakes, pies and appetizers and deliver to the Tampa Bay Area. Today I am helping my sweet friend Nettie with a new recipe while she is in California. This is a vacation in a glass! Enjoy!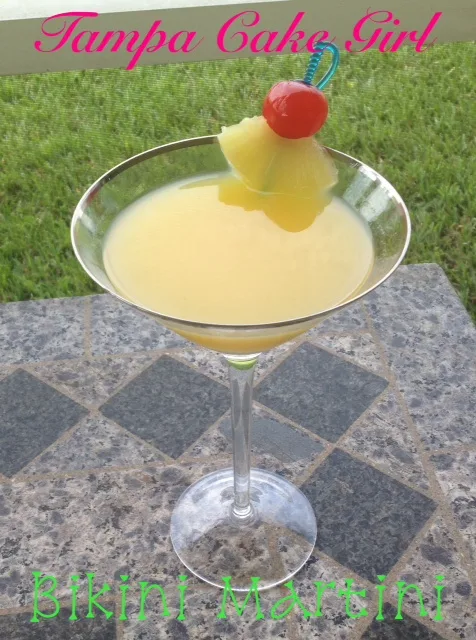 Bikini Martini
Ingredients:
1 shot of Malibu Rum
3-4 ounces of Pineapple Orange Juice (I used Simply Orange brand)
I shot of Captain Morgan floating on top
Pineapple and cherry to garnish
This is a layered drink. Malibu on the bottom. Juice on top of that. Captain Morgan is the top layer. Please drink responsibly.
Please stop by and visit me on my blog, or on Facebook!