I have been traveling all over the country for the last 3 months and my good friend Krista, from Everyday Mom's Meals has offered to share her favorite chili recipe with you. We met online many years ago and have been foodie friends ever since! I think you will love Krista's recipes as much as we do!
Krista lives in Northwest Indiana with her husband of almost 15 years and their two adorable sons, 13-year-old Alex and 1 1/2-year-old Max.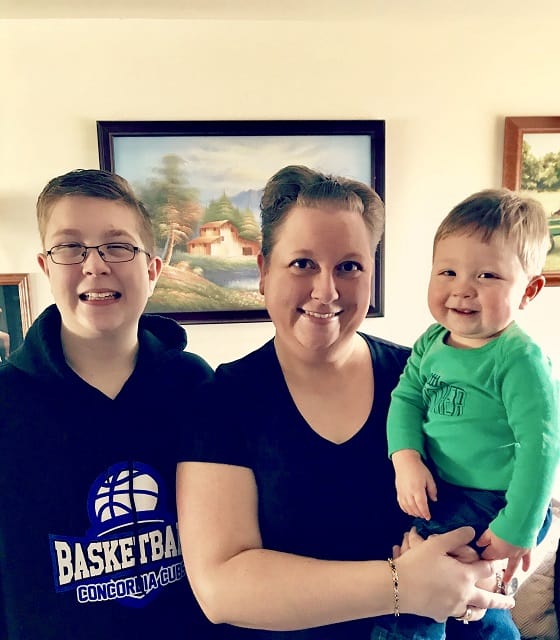 Everyday Mom's Meals is a food blog for everyone from the novice cook to experienced home chef. Krista focuses on simple, family-friendly recipes to bring people around the dinner table.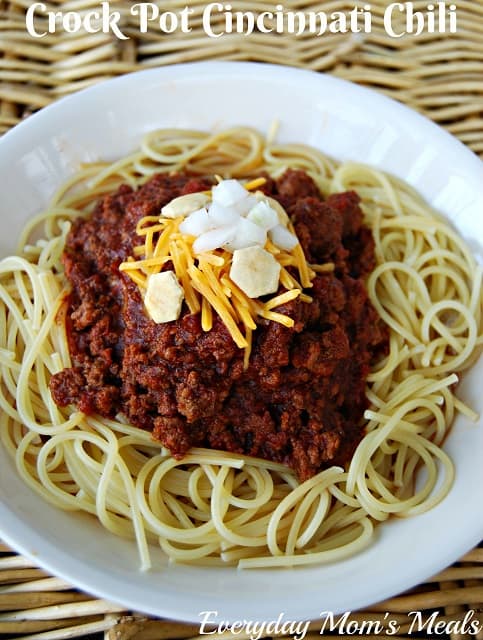 Krista says: The recipe I am sharing with you today was inspired by my oldest. He absolutely loves the chili at Skyline Chili. If you have never been or heard of it, Cincinnati Chili is a little different than you're run of the mill chili. It has some unique flavors that keep you coming back for more and more.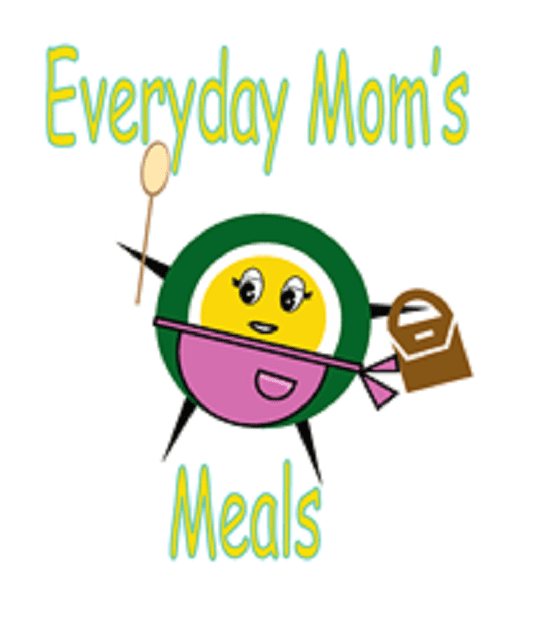 Until last summer, the closest Skyline to us was 2 hours away in Indianapolis. But then an amazing thing happened, they opened one in our hometown. You can imagine how excited he was! However, just because we have one 5 minutes from our house, doesn't mean we can go whenever we want, after all, we are still on a budget, and diapers aren't cheap! 
So, mom to the rescue! I researched a bunch of recipes, the history of the chili itself and came up with a delicious make- at-home version that the whole family loves. The boy claims it is SOOOOO close to the original, and it has quickly become a favorite in our house. 
Thanks for letting me share a little piece of my family with you. I hope if you try this recipe your crew loves it as much as mine,
Make sure to check out Every Mom's Meals on Social Media:
Blog / Facebook / Pinterest/ Instagram/ Twitter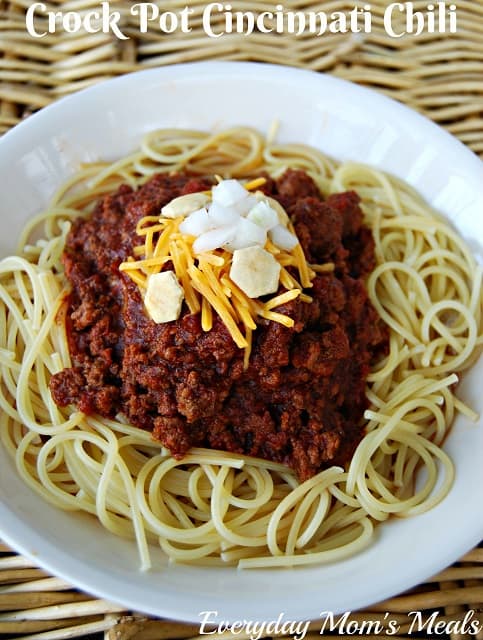 Crock Pot Cincinnati Chili
2 lbs. ground beef
2 cloves garlic, minced
1 (28 oz.) can crushed tomatoes
2 tsp. apple cider vinegar
2 TBS chili powder
1-2 tsp. hot sauce
2 TBS Worcestershire sauce
1 tsp. ground allspice
1 tsp. cinnamon
1 tsp. cumin
2 TBS brown sugar
1 c. beef broth
2 dried bay leaves
Salt and Pepper to taste
Cooked Spaghetti
Diced Onion
Shredded Cheese
Oyster Crackers
In a large skillet brown beef with garlic. Drain if necessary. Add to Crock Pot. Add tomatoes, vinegar, Worcestershire,  seasonings, brown sugar, beef broth. Stir well. Add bay leaves. Cook on LOW 4-5 hours. Remove bay leaves. Serve over pasta with toppings.  
Crock-Pot 6-Quart Programmable Cook & Carry Slow Cooker with Digital Timer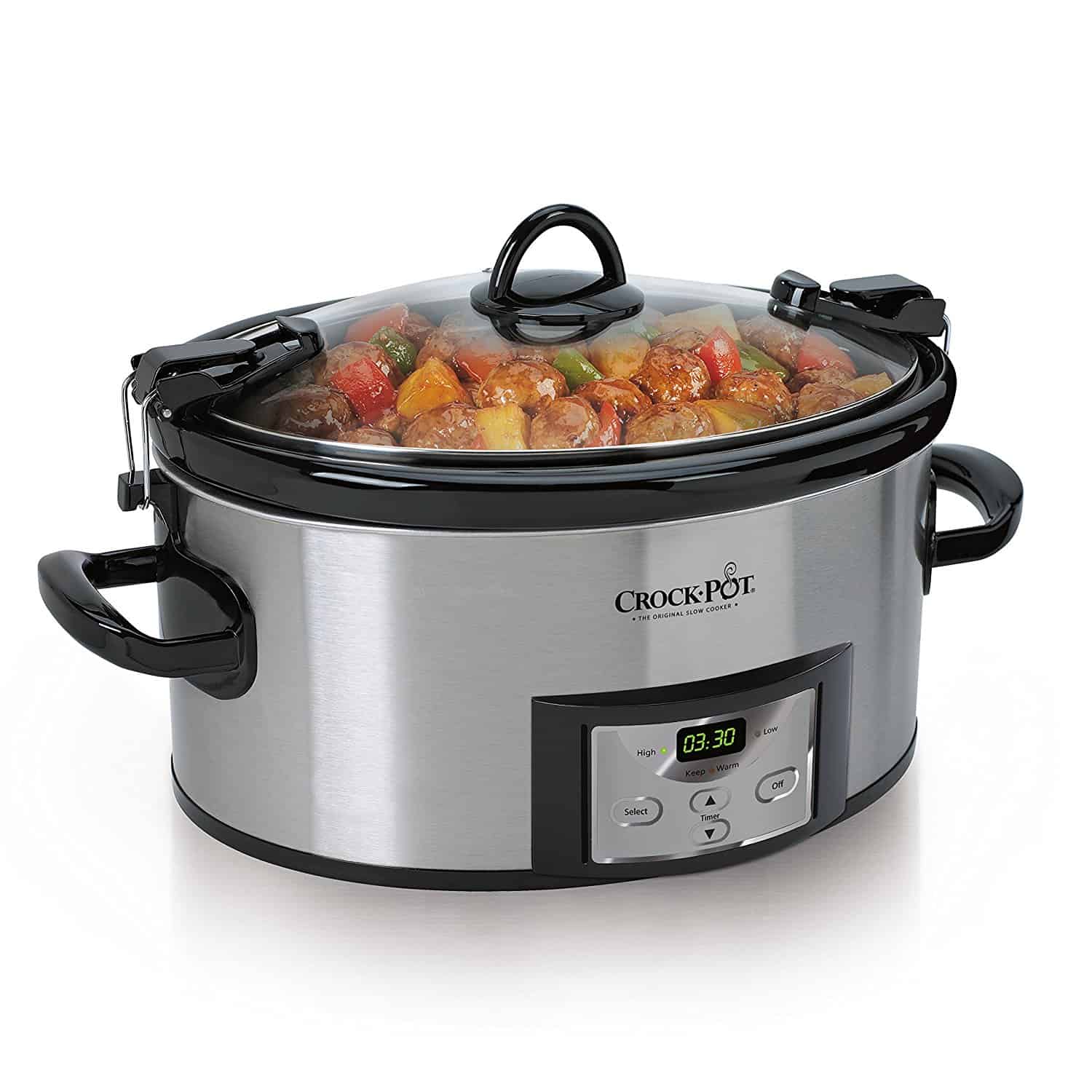 …