Gin is our favorite summer libation. I have been enjoying this older drink that has come back in style. With lime and seltzer, this oldie but goodie makes the perfect summer drink. Hubs loves his Dirty Martini's and I love a Gin and Tonic. But now, the Gin Rickey is my new favorite cocktail. It's so refreshing and delicious, perfect with this summer heat. On these hot and humid days, just sit on the porch and cool off with a Gin Rickey or two and an evening breeze.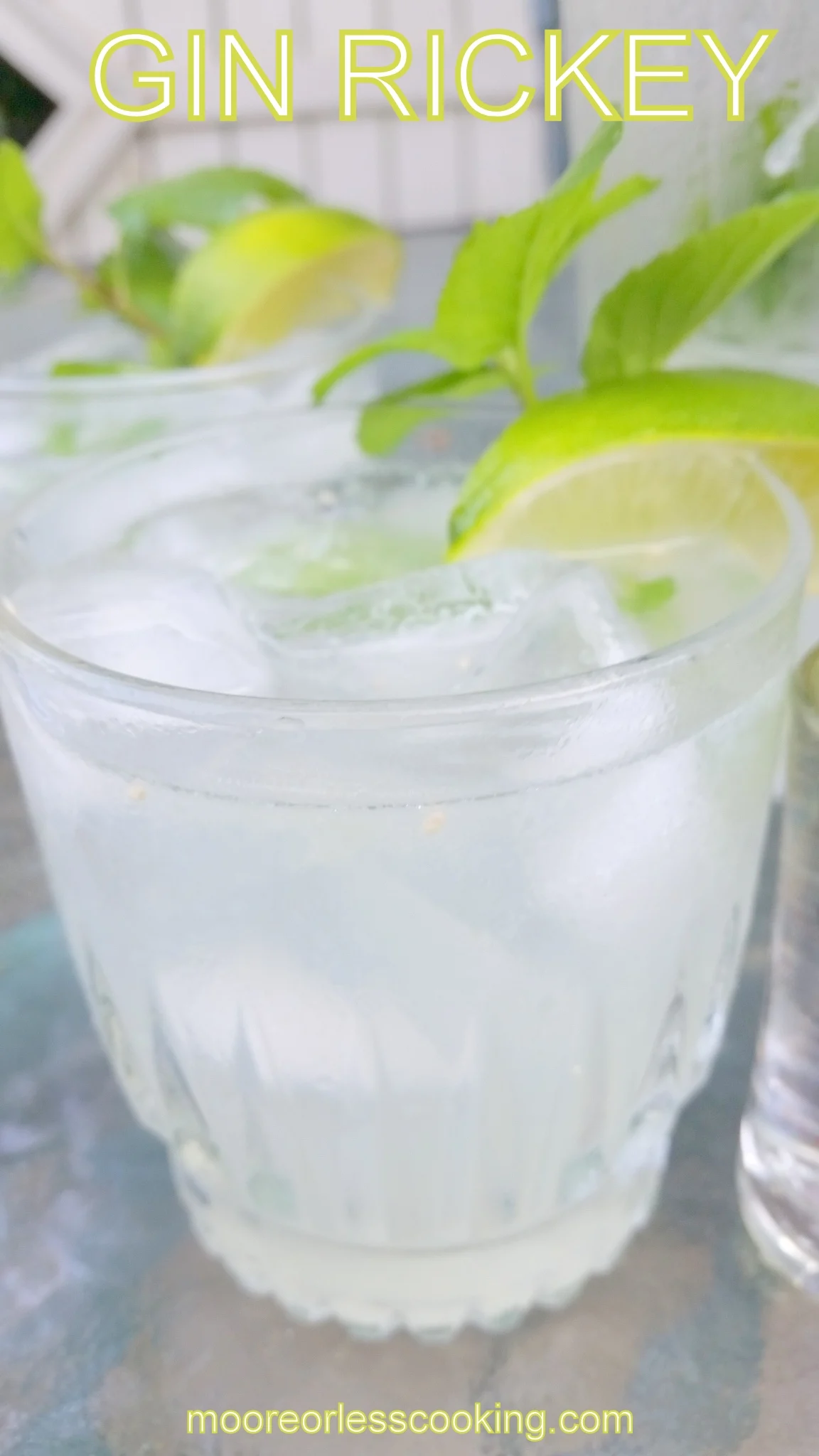 August weddings also call for a celebratory beverage. Bring the Gin Rickey back! No wedding is complete without a signature cocktail – a statement to serve to your guests or enjoy as you dance the night away. Make it a Gin Rickey!!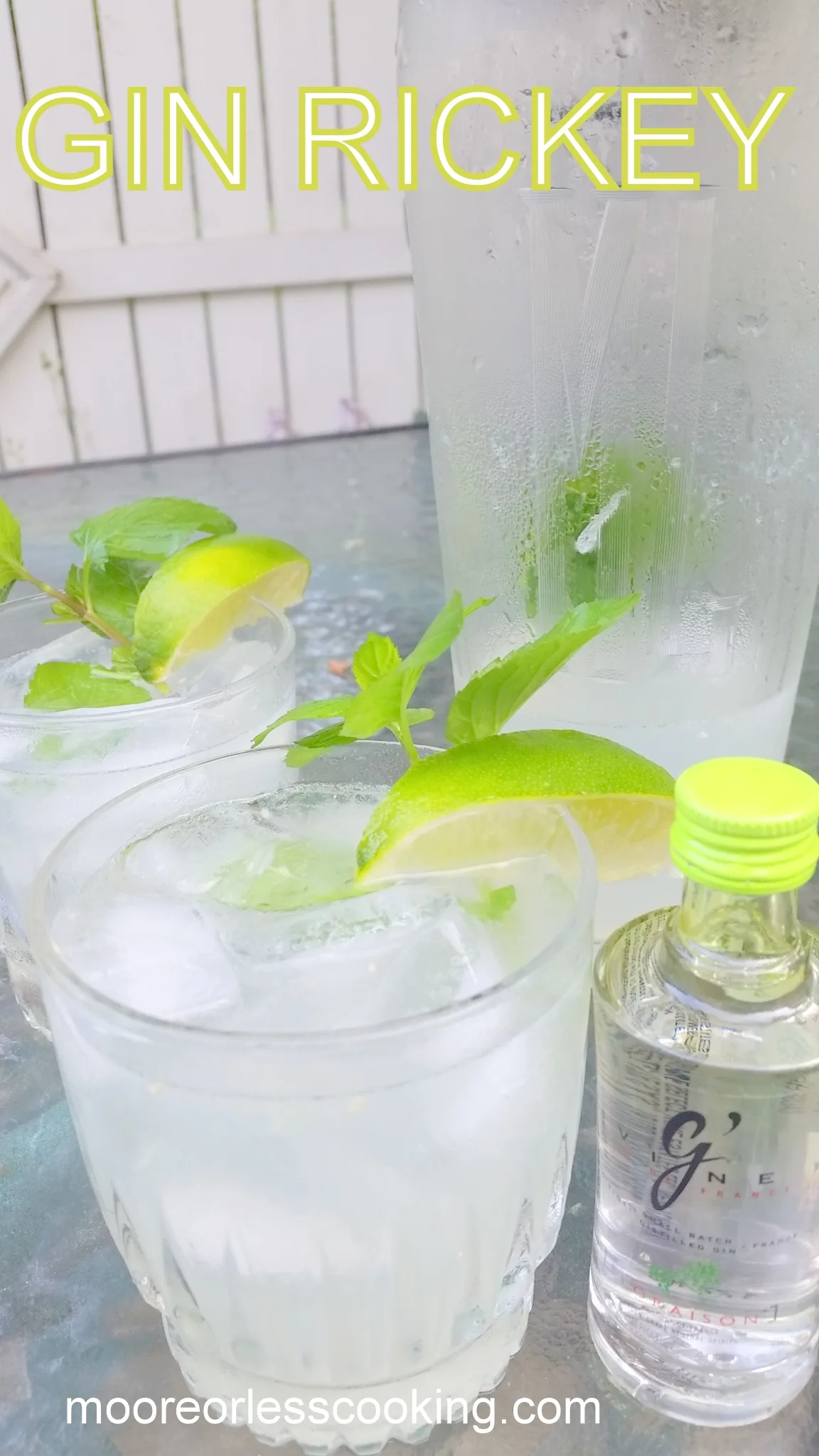 Try G;Vine~made using the exotic grape vine flower from romantic France, G'Vine Floraison is a floral gin that brings intricacies to any cocktail it is used in. Smooth and well-balanced, G'Vine Floraison is a full-bodied and delicate gin, unlike any other.
G'Vine, Gin de France, is the unique French luxury gin made from grape spirit and starring the delicate vine flower.
France's award-winning G'Vine gins are small-batch crafted from grapes, distilled with classic fresh-fruit botanicals and the unique vine flower.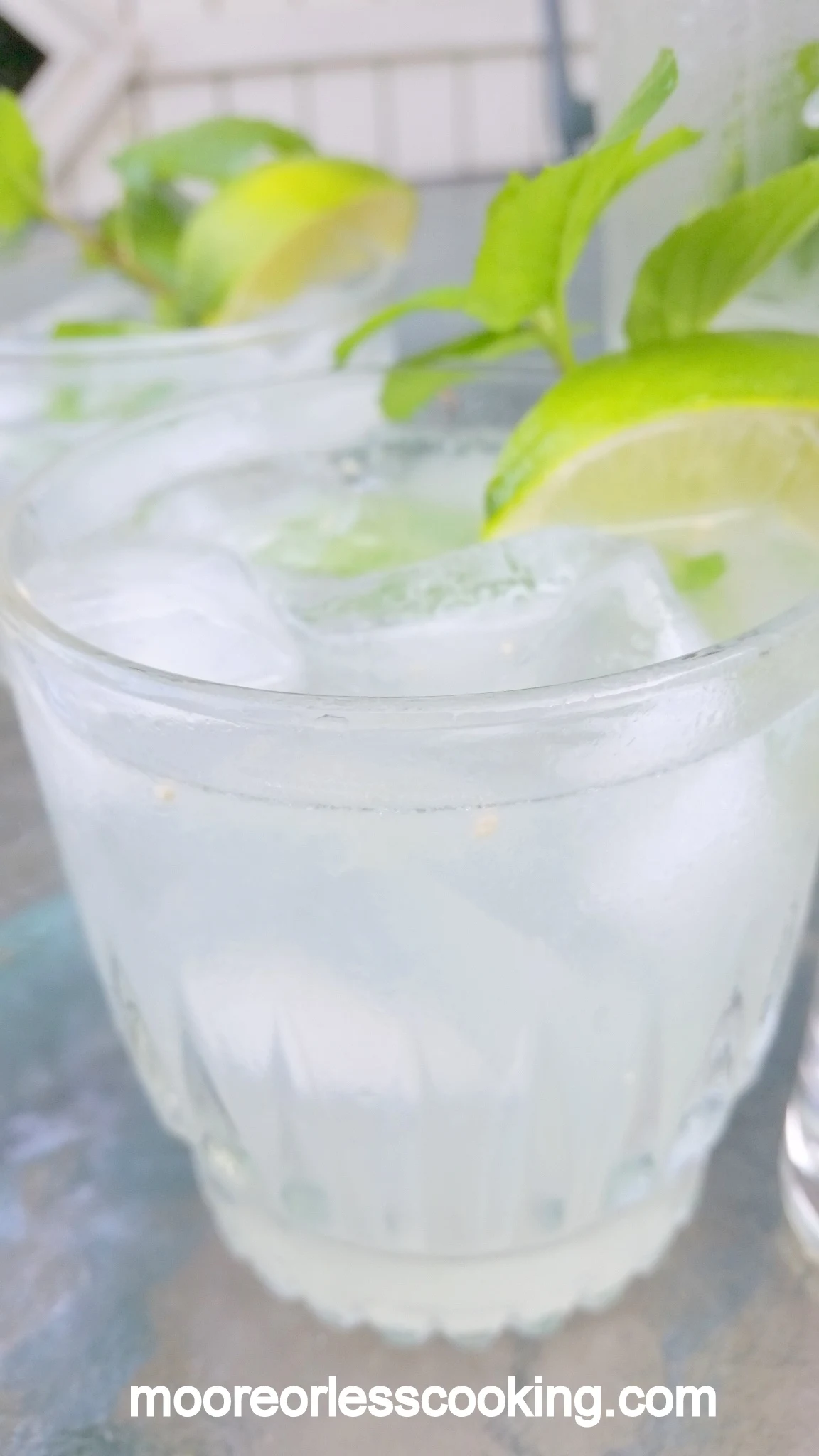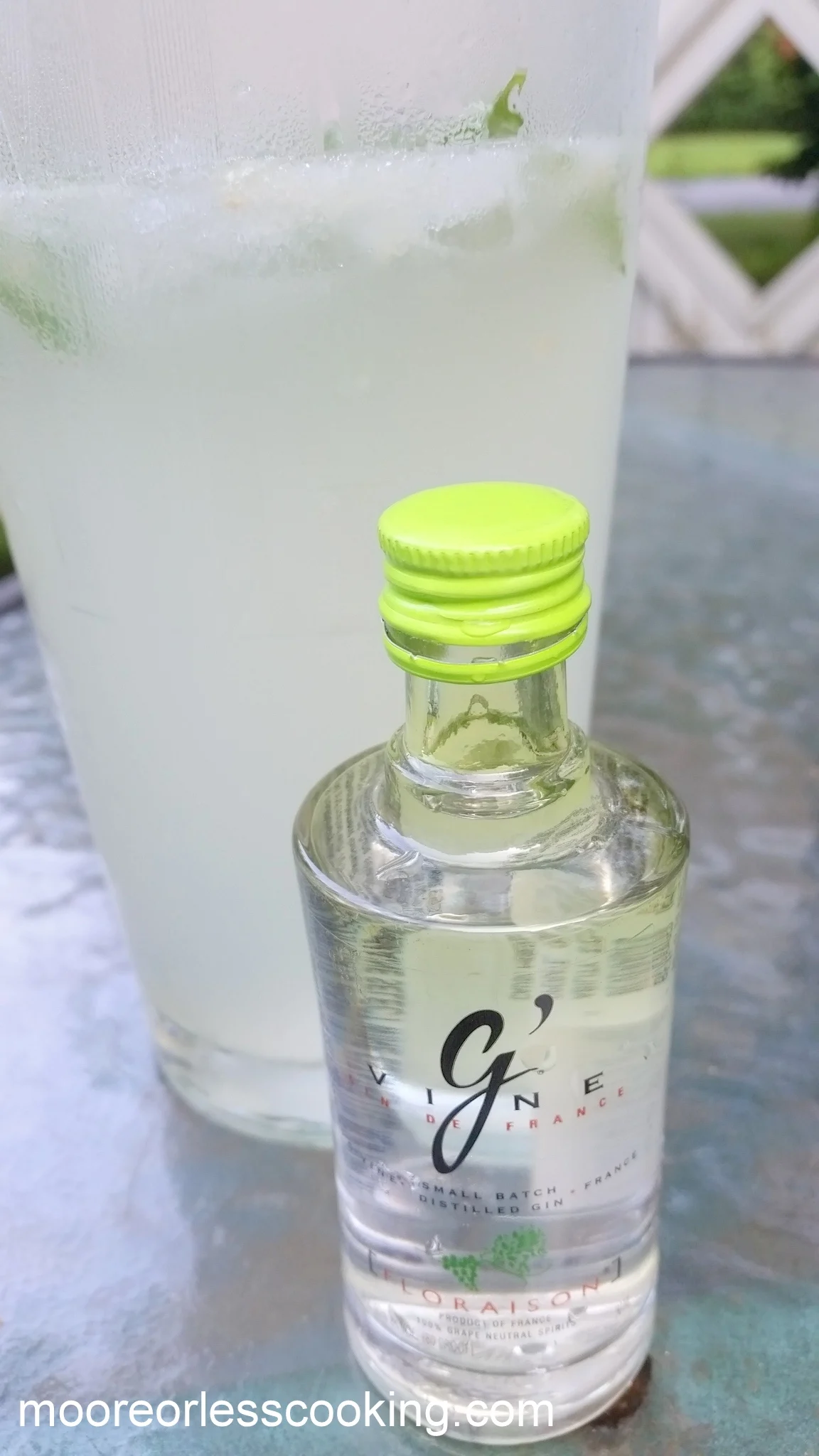 Yield:

4 drinks
G'Vine Gin Rickey
A delicious cocktail comprised of G'Vine Gin, Fresh lime juice, Seltzer and simple Syrup.
Ingredients
4 ounces G'Vine Gin
2 ounces Simple Syrup
2 ounces freshly squeezed Lime Juice
2 ounces Seltzer
Ice
Instructions
In a shaker, combine gin, simple syrup, lime juice over ice. Shake until blended, add seltzer, shake. Pour into glasses over ice, add slice of lime and mint garnish. Serve immediately.
This post is sponsored by G'Vine, all opinions and thoughts are my own as always.