This post was sponsored by Hood as part of an Influencer Activation for Influence Central and all opinions expressed in my post are my own.
After spending the winter in Florida and California and throwing my diet out the window, I was shocked when I stepped on my scale. Yes, I had been sticking with Low Carb for a whole year and lost thirty pounds. I felt great, I mean really great. But I don't know what happened, I forgot that carbs aren't my friend. The weight started to creep back on and I knew that I had a choice, either keep going down this slippery slope or start back with eating a low carb diet. I chose the later and am doing so much better and am back on track. I just take it day by day and do my best. Hood Calorie Countdown helps me to stay on track and keep those carbs under control.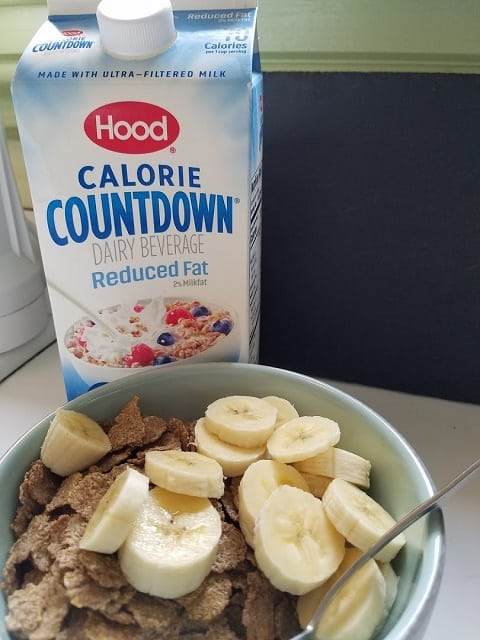 Bowl of my favorite low carb cereal and banana with Hood Calorie Countdown Reduced Fat.
…