There is nothing like a juicy, mouth-watering, perfect peach dripping down your chin on a hot summer day. Have you ever picked a bushel of peaches and wondered what to do with so many perfectly sweet and juicy fruits? I can help you with this dilemma…the dessert options are endless!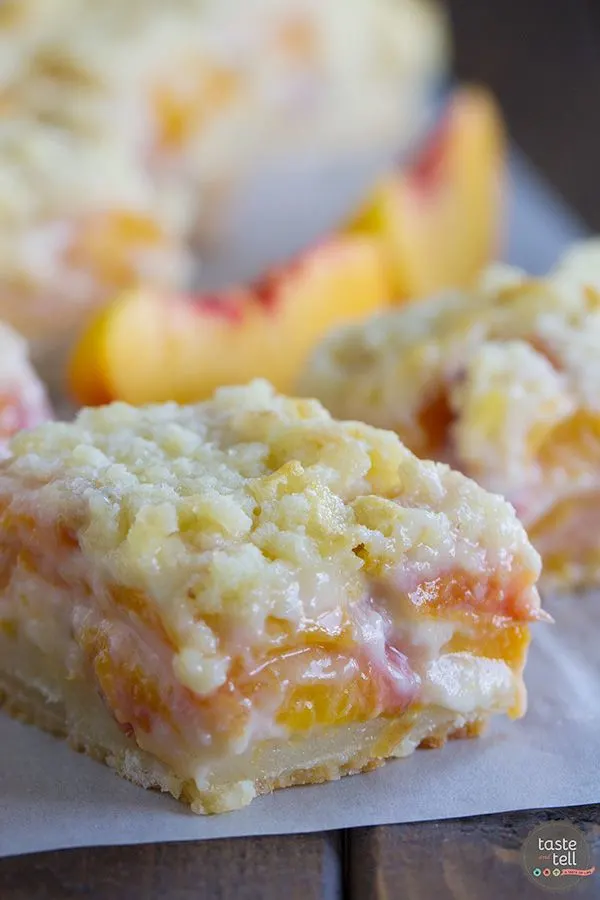 Here you will find such different and amazingly delicious peach desserts such as Southern Peach and Raspberry Cobbler (for two!), Peach Raspberry Pie, Peach Pie Bundt Cake…did I pique your interest yet?
Scroll through and see which peach desserts you would like on your dessert table! I think I would love them all!
PLEASE REMEMBER TO SHARE ON FACEBOOK
AND PIN IT!

Peach Raspberry Crisp Pie – Pie Contest Winner! Peaches and Raspberry Crisp Pie, voted most beautiful pie winner! Get recipe here. Moore or Less Cooking Food Blog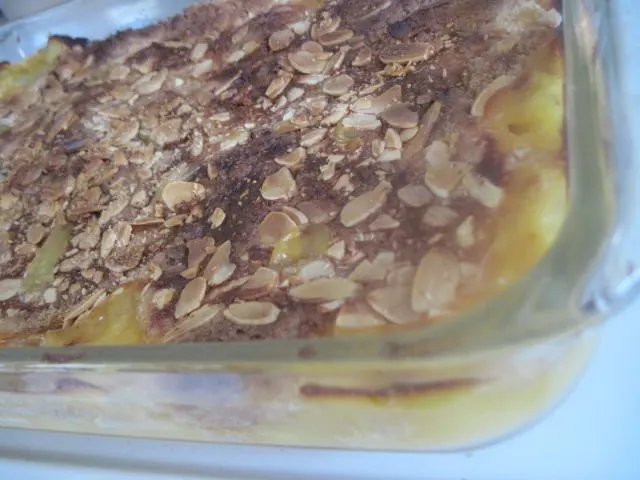 Peach Dump Cake ~Dump cakes are the easiest cakes to make! Peaches and almonds are a delicious combo! Get recipe here. Moore or Less Cooking Food Blog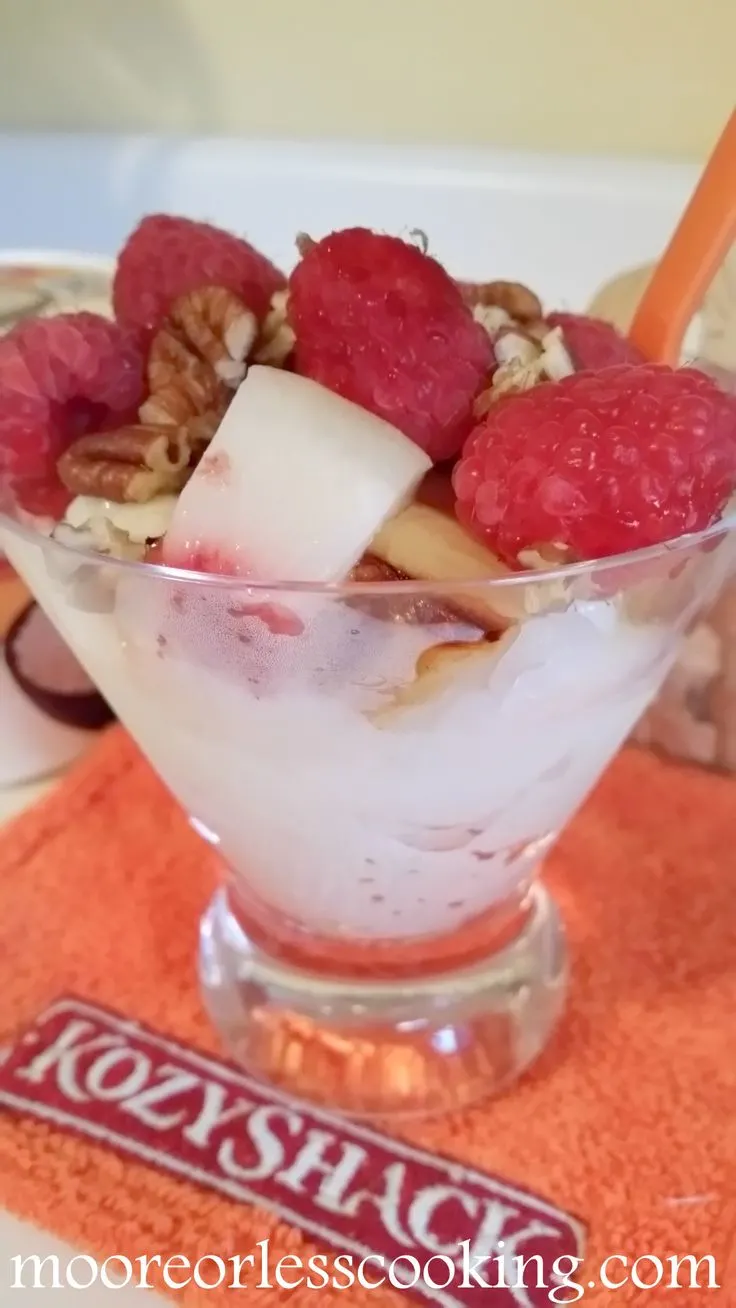 Kozy Shack® Rice Pudding Topped with Grilled Peaches, Raspberries, and Pecans. No-Bake Juicy Grilled Peaches, Raspberries and Pecans, all atop rice pudding…yum! Get recipe here. Moore or Less Cooking Food Blog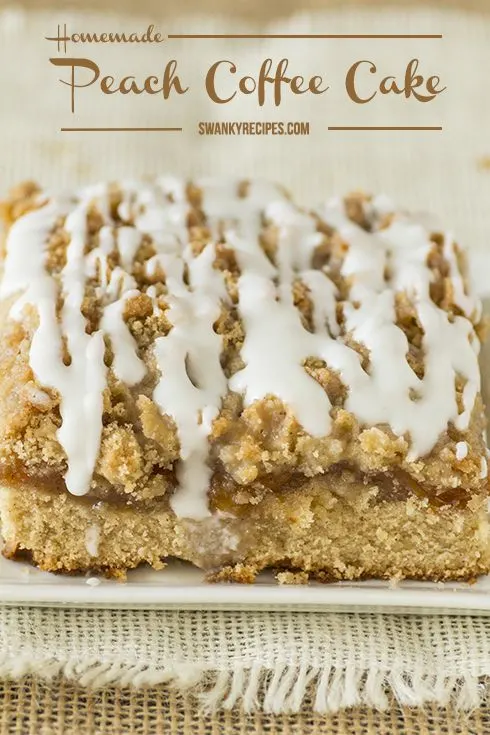 Homemade Peach Coffee Cake~A perfectly spiced peachy coffee cake with homemade peach pie filling, crumble topping, and drizzled with icing. Get recipe here. Swanky Recipes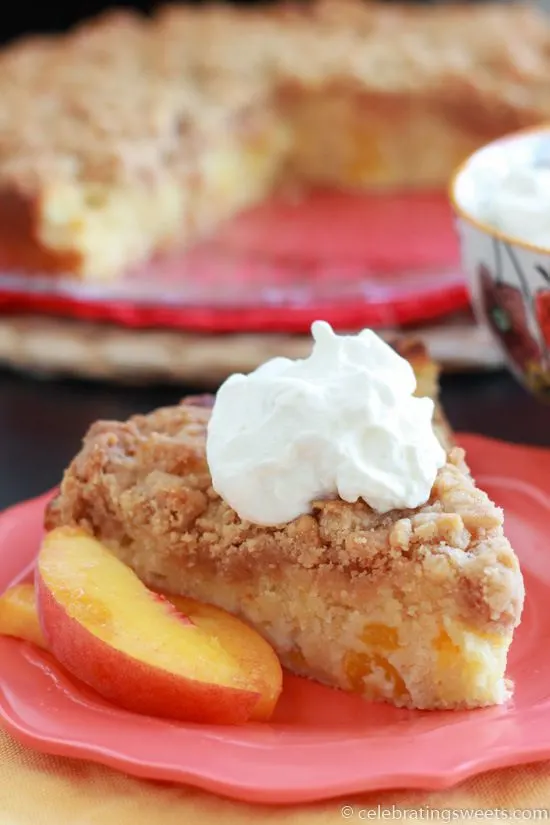 Peach Crumb Cake~ Moist vanilla cake filled with fresh peaches and topped with a buttery crumb topping. Get recipe here. Celebrating Sweets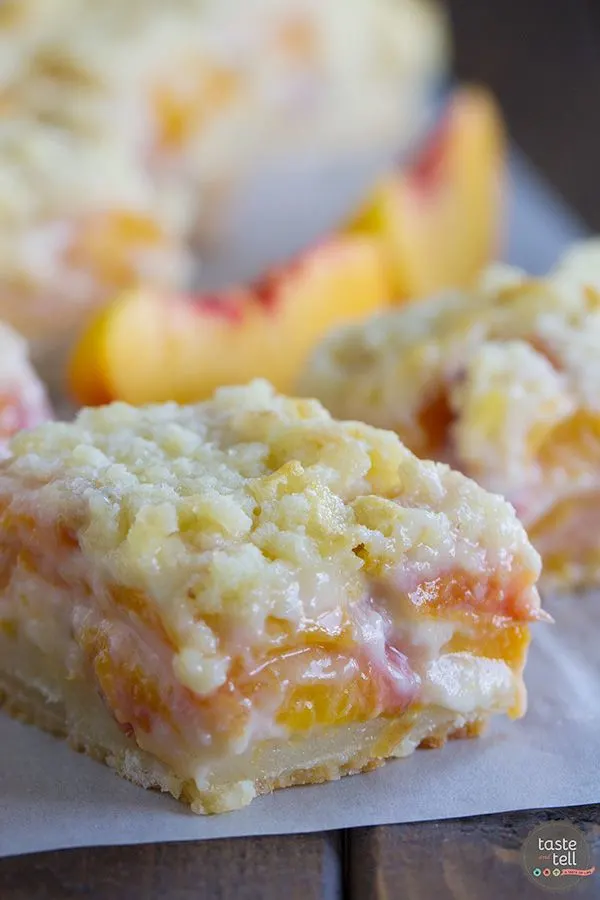 Peaches and Cream Bars~For a different take on a peach pie, try these yummy bars that have a shortbread crust, creamy peach filling, and crumble topping. Get recipe here. Taste and Tell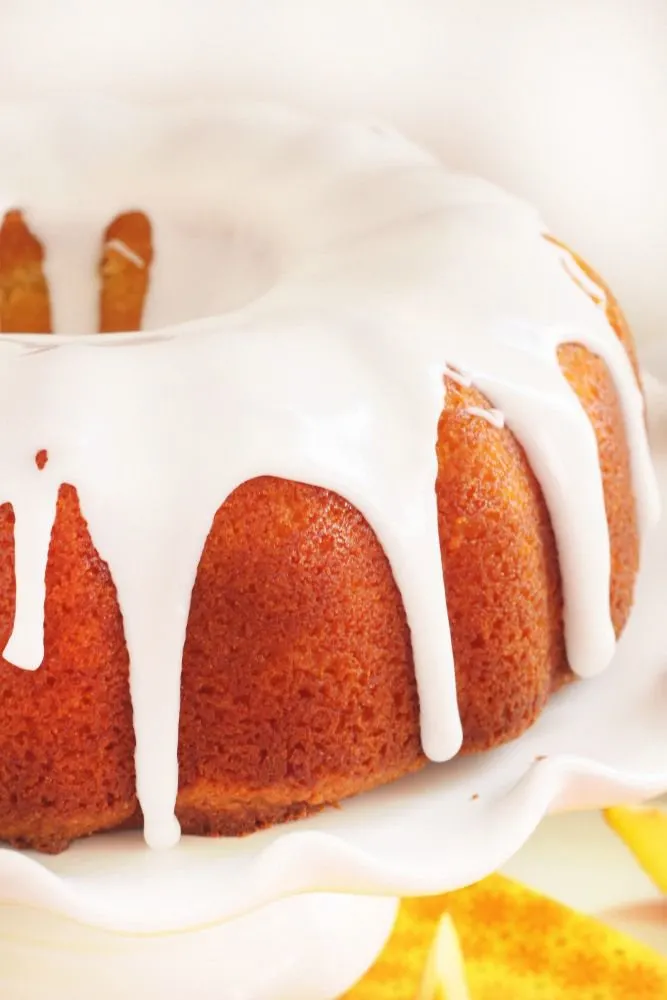 Peach pie cake~ A light summer cake with a citrus touch, this iced peach pie cake combines an easy one-bowl cake with a can of peach pie filling. 5 minutes of prep time, no mixer needed! Get recipe here. Roxana's Home Baking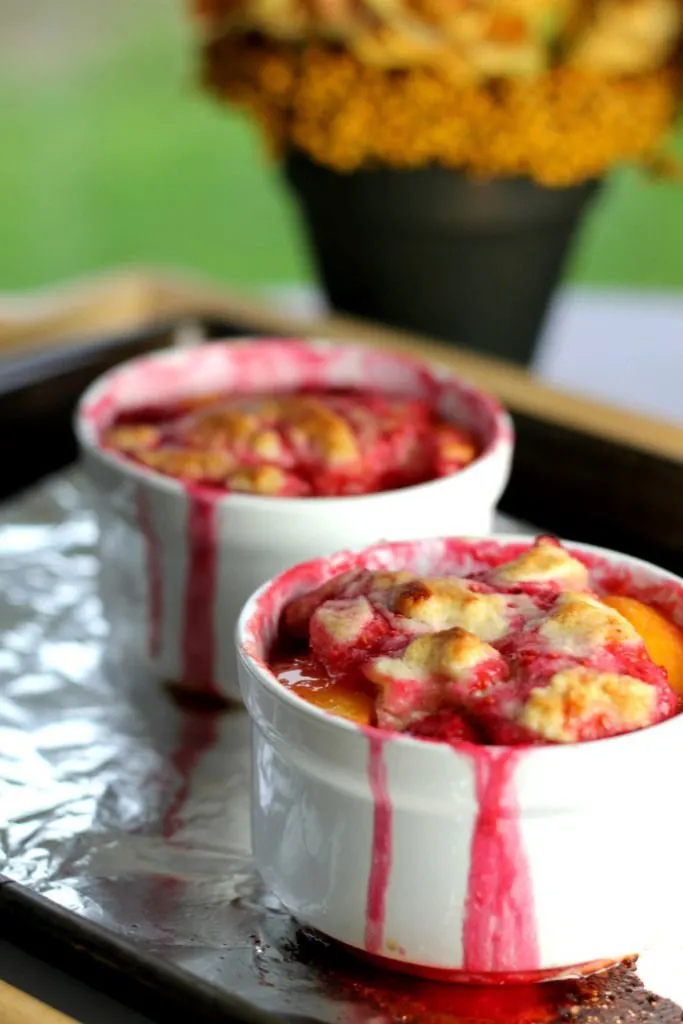 Southern Peach & Raspberry Cobbler (for 2)~ This simple cobbler has a tender, cake-like biscuit top and features juicy, plump raspberries and sweet peaches. Get recipe here. The Baking ChocolaTess
This post originally aired on Parade, Community Table
Nettie is a wife and mother who is passionate about cooking and baking… especially when easy meals are involved! With 5 children, Nettie insists that all meals, snacks, and desserts come together quickly! You will find a wide variety of easy yet scrumptious recipes on her very popular website Moore or Less Cooking
Follow Moore or Less Cooking on:
FACEBOOK | TWITTER | GOOGLE+ | PINTEREST | BLOGLOVIN |INSTAGRAM| YOUTUBE