FINALLY, HEALTHY ICE CREAM~
THAT ACTUALLY TASTES LIKE ICE CREAM.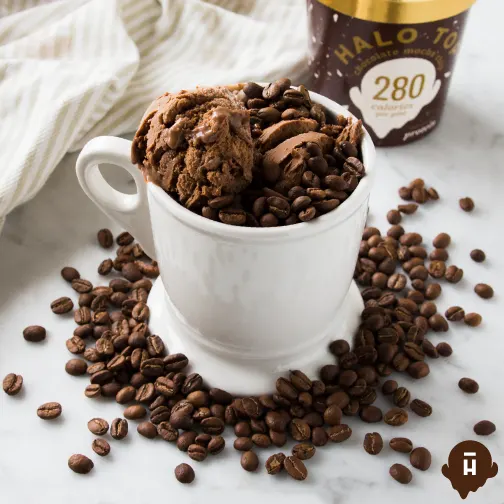 Halo Top's Ice Cream is unique for a few reasons. For starters, it's the first low calorie ice cream that's all – natural. Most other brands are loaded with artificial sweeteners and the like. Similarly, Halo Top is
protein rich and sugar poor. Using top shelf ingredients like Nielsen Massey vanilla, which really goes a long way on taste.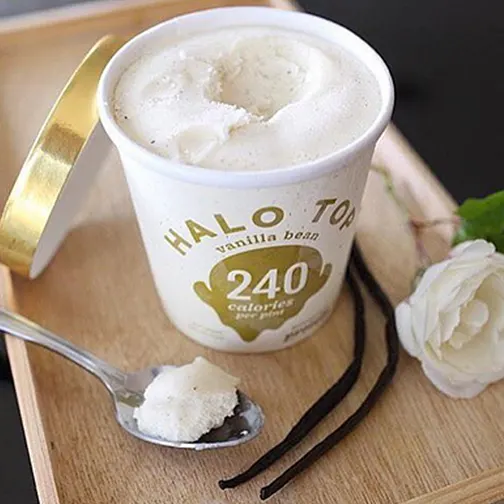 Halo Top Ice Cream is only 60-80 calories per serving (240-280 per pint), allowing you to eat your heart out — guilt free!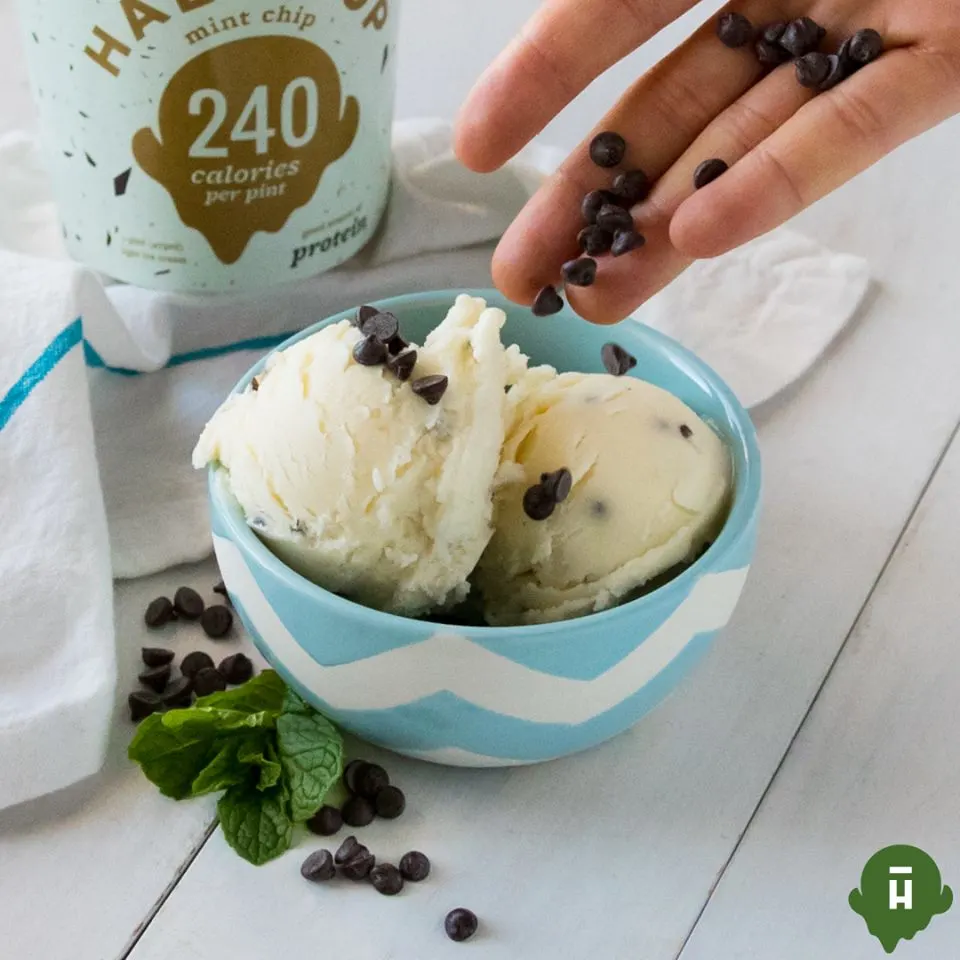 It is also 100% organic, filled with six grams of protein and four grams of fiber per serving. Did I mention it's also only four grams of sugar per serving as well?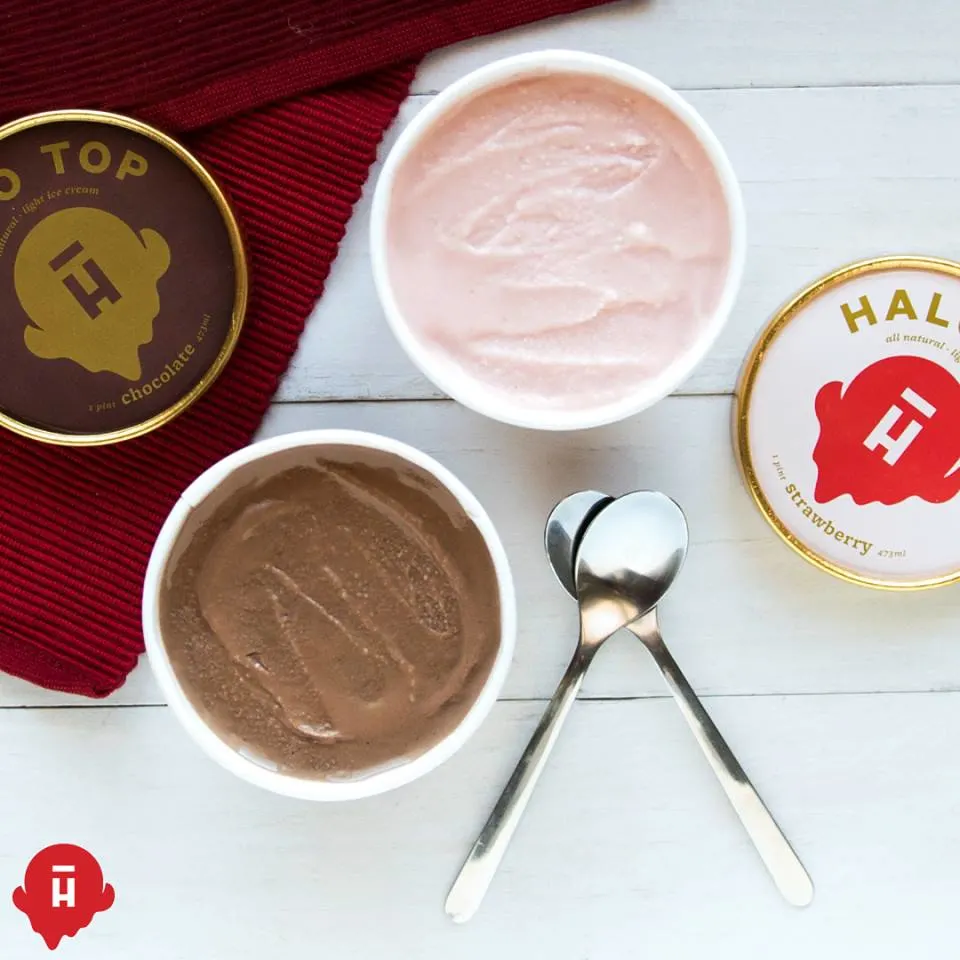 Flavors include Vanilla Bean, Strawberry, Chocolate, Lemon Cake and their newest varieties, Mint Chip, Chocolate Mocha Chip and Birthday Cake. My daughter loves the Birthday Cake, with sprinkles on top. Hubs favorite is Chocolate, and I think the Mint Chip is delicious!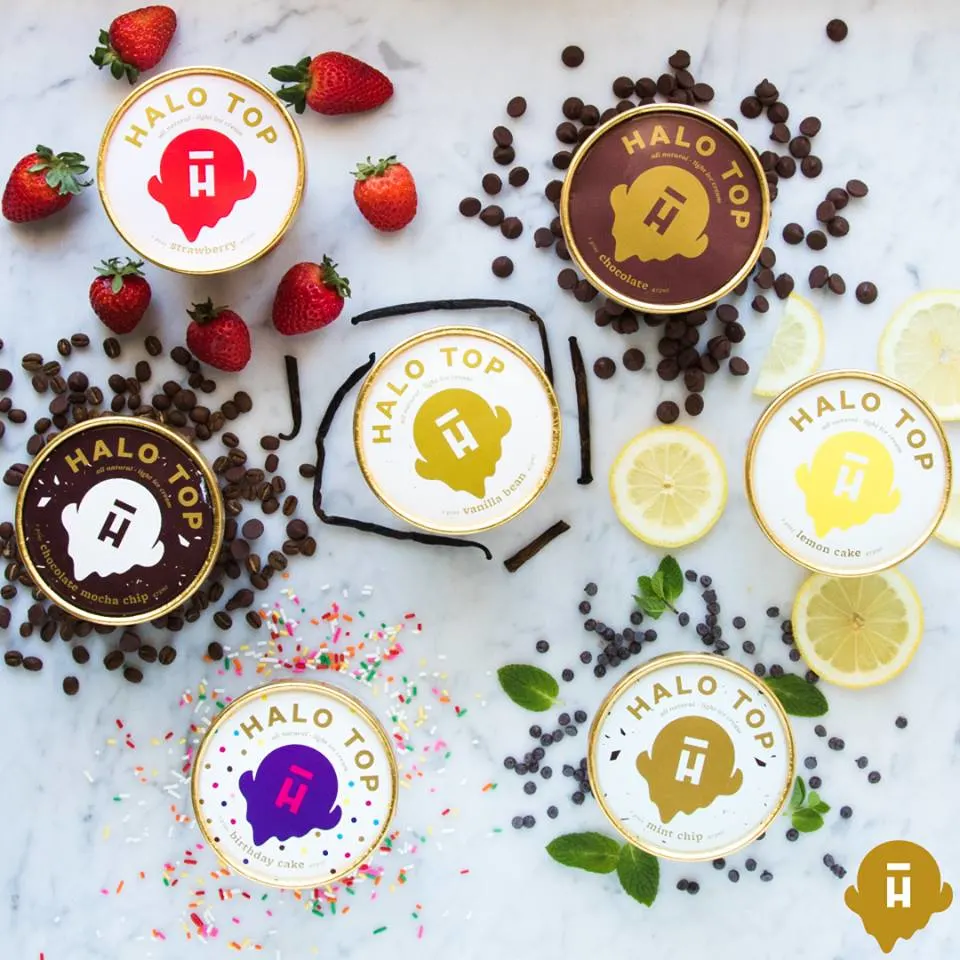 The giveaway winner will receive four free pints of Halo Top. Open to U.S. only.
Here is a store locator: https://www.halotop.com/where-to-buy/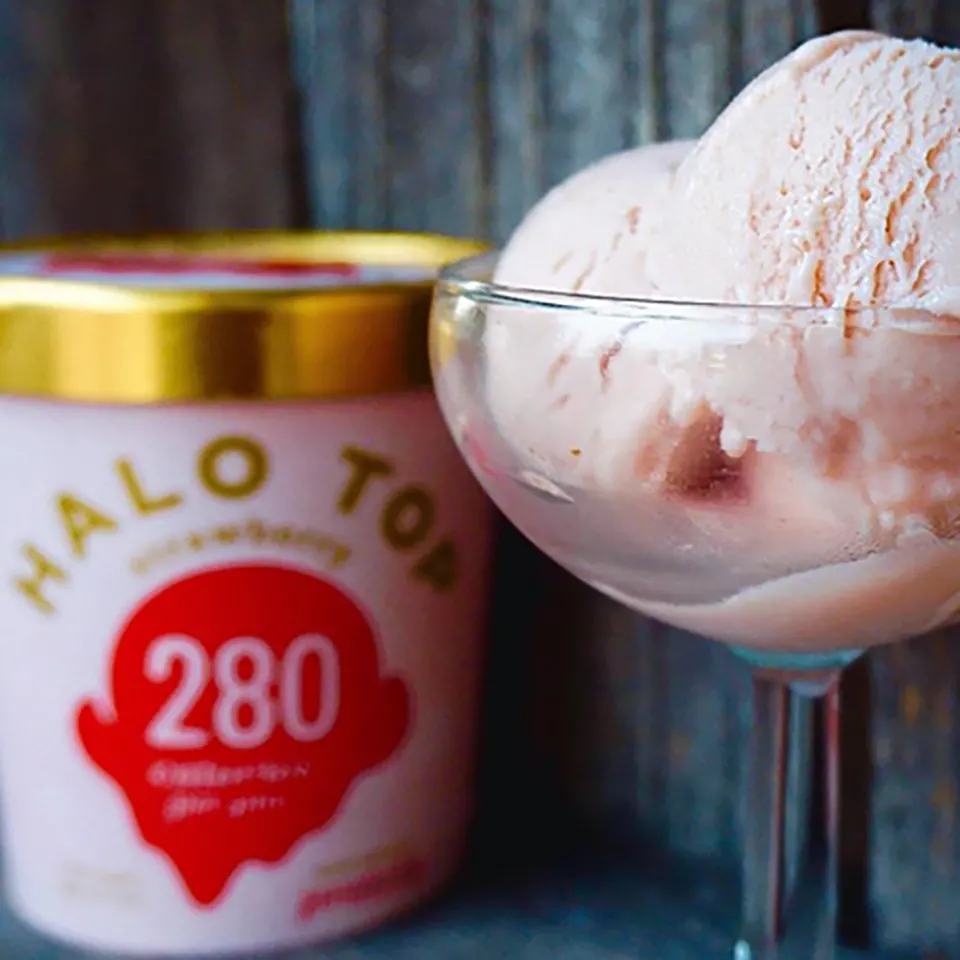 While Halo Top is low-calorie, high-protein, and low-sugar, they use only the best, all-natural ingredients to craft their ice cream so that it tastes just like regular ice cream. They use organic stevia. Stevia is a plant native to Paraguay that's been used to sweeten foods and beverages for more than 200 years. It's really good. They also use it as a sugar replacement. Erythritol has a funny name, but it's another all-natural sweetener. It's found in things like pears and grapes and has naturally been in our diet for a looooong time. It's technically a sugar alcohol, but that's kinda misleading because it's in a class apart from the other sugar alcohols. For example, erythritol doesn't affect blood glucose or cause bloating.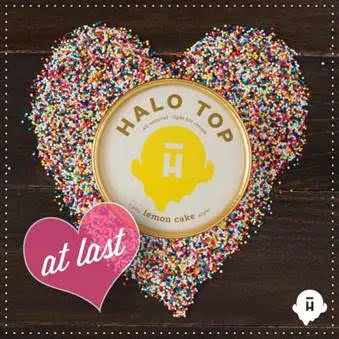 Answer this question: What is your favorite flavor ice cream?
Open to US.
The giveaway winner will receive four free pints of Halo Top Ice Cream.
One Winner will be chosen through Rafflecopter
Giveaway ends: 03/15/16 at 12 am EST
Winner will be notified via email and Facebook.
Winner will have 48 hours to respond before a new winner is chosen.
Halo Top Ice Cream is responsible for prize fulfillment.
Must be 18 years or older to enter giveaway form.
Only one entrant per household.
Void where prohibited.
Entering this giveaway means you agree to terms above.
Good Luck!