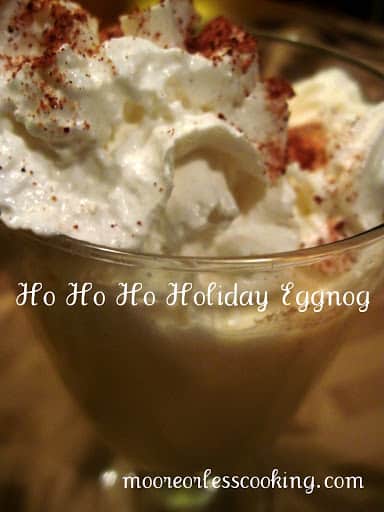 This is my favorite Wrapping- the- Gifts- Holiday- Drink. Listen, if you really want to make it into a dessert, add a scoop of vanilla ice cream, I am not judging, whatever gets you through the holidays! Put on your favorite Christmas Carols and just enjoy yourself, tell your friends and family, Nettie says so!

( Disclaimer: For Adults Only. )
Holiday Eggnog


Ingredients:




6 Ounces Eggnog




1 shot Calico Jack Spice Flavored Rum




Whip Cream




Freshly Grated Nutmeg

Method:Pour Eggnog into a tall glass, add rum, stir, top with whipped cream, grate or shake nutmeg over whipped cream! Enjoy! Merry Christmas! Serving 1. This post has been linked up to these fabulous blogs!