This post is sponsored by Barlean's. All opinions are my own as always.
This is a recipe for people on restricted sugar diets. It is quick, easy and enjoyable. When you are craving a peanut chocolate fudge without sugar. It's a delicious keto low carb treat!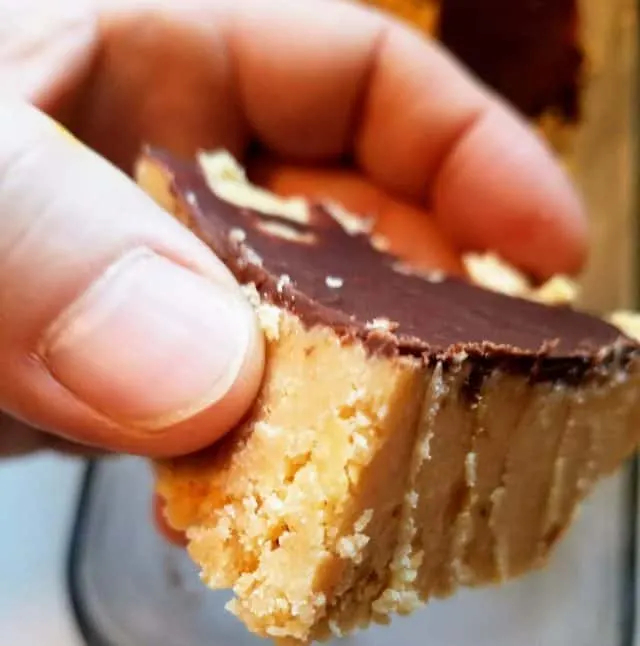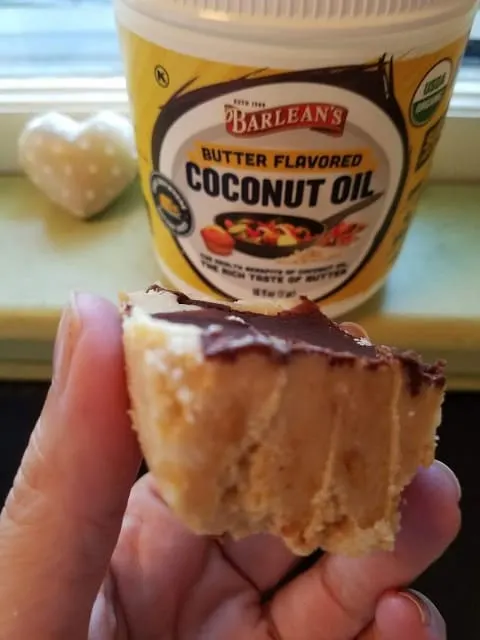 I am making this Keto Peanut Chocolate Fudge with . I like that Barlean's has the health benefits of coconut oil and the rich taste of butter.
Barlean's has the 1:1 substitute for butter and is USDA Organic, Non-GMO, no trans-fat or cholesterol. It becomes a liquid form or soft in warm temperatures, and solid in cool temps; refrigeration is not required.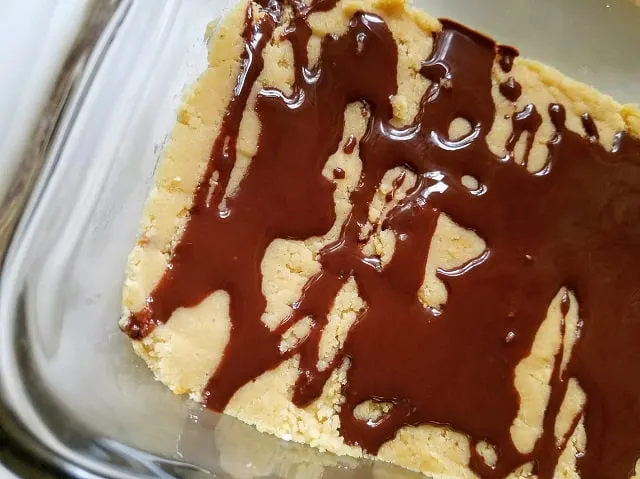 This fudge is merely 1.5 net carbs and 3 Weight Watchers points per chunk of heaven. It is a very easy recipe to make but be careful not to overindulge.
The nutrition facts are 1 Net Carb Each for the 1/2 cup peanut butter & 1/2 cup coconut oil version.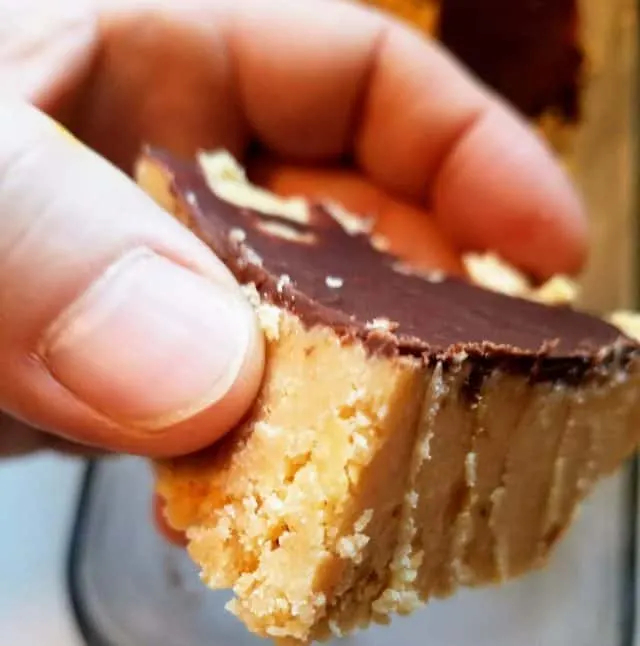 This fudge recipe is healthy AND super low carb, so you can enjoy it guilt-free!
This is a very healthy fudge recipe. If you know me at all, you already know I like to keep it simple – and this recipe is no exception. But in addition to being super easy, and fast to make, it also has very few ingredients – and they're all good for you!

So here it is. It makes a small batch but I only need about half a piece and it makes me feel like I can keep going on those days when I am struggling. My kids even like it. And it is sugar-free and Gluten-free too!!
Ingredients:
Barlean's Butter Flavor Coconut Oil

Cream Cheese

Natural Peanut Butter (sugar-free)

Powdered Sugar Substitute

Coconut Flour
PLEASE REMEMBER TO SHARE ON FACEBOOK
AND PIN IT!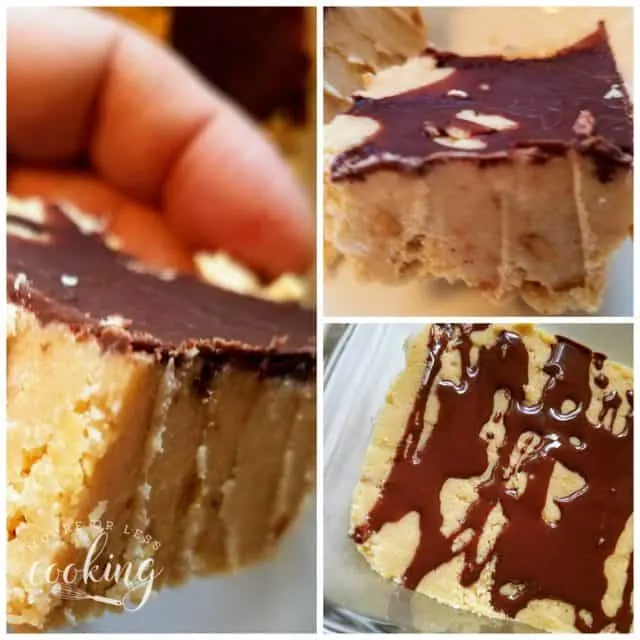 In a bowl, mix cream cheese and coconut oil together with a mixer.

Add in the peanut butter. Mix well.

Add the remaining dry ingredients, powdered sugar substitute and coconut four.


Mix well.

Spread the fudge in a pan.

Melt chocolate, sweetener and Barlean's Coconut Oil in the microwave at 30-second intervals, stirring until melted.

Place in the refrigerator until firm, about 3 hours. Cut into 1-inch squares.

Cut into 1-inch pieces and store in an airtight container for up to a week.
This is a great recipe for bake sales, potlucks, and parties!
Make sure to enter to win over $400 worth of chocolate, sprinkles and coconut oil giveaway!!

"

"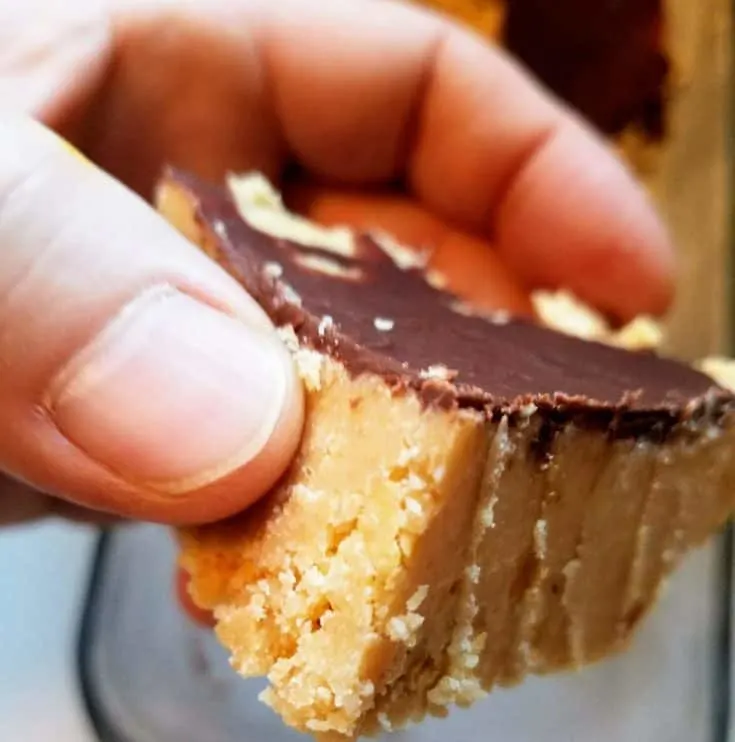 Yield:

25 pieces fudge
Keto Peanut Butter Chocolate Fudge
Be sure to use a keto friendly powdered sweetener in this recipe. You can take any keto approved sweetener and pulse it in the food processor to make it powdered if needed.
Ingredients
Peanut Butter Fudge:
8 ounces cream cheese, room temperature
8 ounces Barlean's Butter Flavored Coconut Oil
1 cup natural chunky peanut butter
2/3 cup powdered sugar substitute
3/4 cup coconut flour for thickness
Chocolate Drizzle:
1 Tablespoon Barlean's Butter Flavored Coconut Oil
1/4 cup Dark Baking Chocolate
1 teaspoon powdered sugar substitute
Instructions
First, mix together the cream cheese, and butter with a mixer.
Then add in the peanut butter and mix it until it's smooth.
Add the remaining dry ingredients and mix until it's all combined.
In a microwave safe bowl, place chocolate drizzle ingredients together. Microwave at 30 second increments until melted, stir in between. Taste to see if it is sweet enough for you. Add more sweetener if needed.
Spread the fudge in a pan, drizzle chocolate over fudge and refrigerate until firm (about 3 hours), cut into 1-inch squares.
Nettie Moore is the cook, baker, photographer, and designer behind Moore or Less Cooking Food Blog.
Nettie is a self- trained cook and baker.
She loves creating easy recipes that don't call for a lot of unknown ingredients.
Nettie's Blueberry Skillet Cake has been featured in Taste Of Home Magazine and her Peach Raspberry Pie has won awards!
She was born and raised in Southern California and now calls New England her home, where she lives with her husband and two children.
Follow Nettie on her
blog
, Moore or Less Cooking, or here:
FACEBOOK
|
TWITTER
|
GOOGLE+
|
PINTEREST
|
BLOGLOVIN
|
INSTAGRAM