This post is sponsored by Sprinkle Pop. All opinions are my own as always.
Fancy Sprinkle Pop Cookies are perfect for a birthday or holiday celebration! Fun and delicious cookies are a special treat that can be made in under 30 minutes!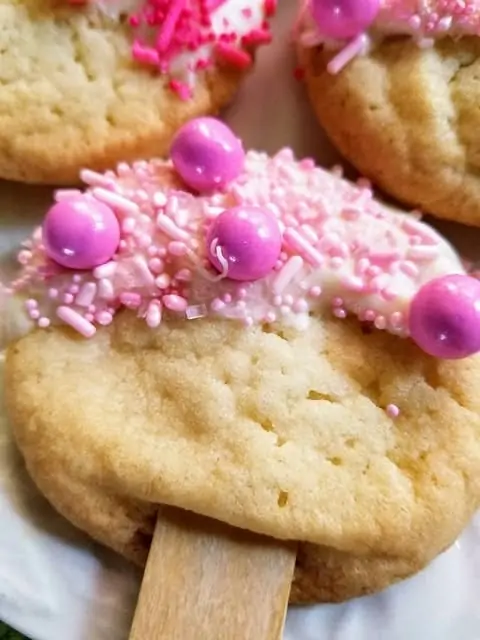 Sprinkle Pop are all one of a kind sprinkles! Over 50% of their sprinkles are dyed in-house. These are trendy sprinkle mixes that you won't be able to find anywhere else! Sprinkle Pop creates custom confetti shapes that add that extra special something to their exclusive mixes.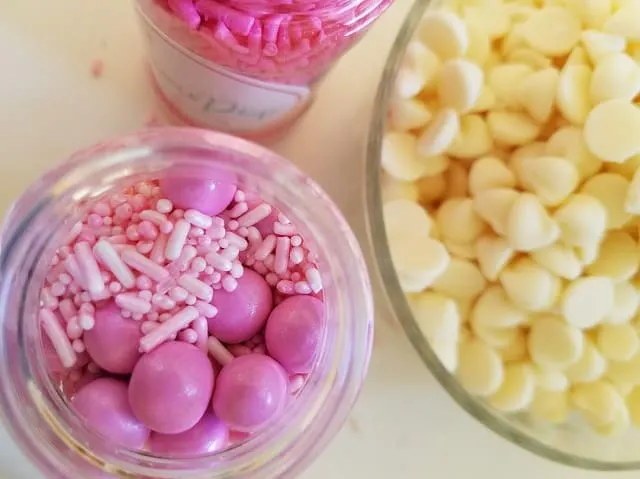 Like their tiny wafer paper unicorns and gold glitter bells and Egg Hunt Easter Mix with royal icing carrots and rabbits! What makes Sprinkle Pop so amazing, if you have a color that you really love, you can have your order custom dyed to perfection. They can pretty much create anything that you can think of! Great news! They ship internationally!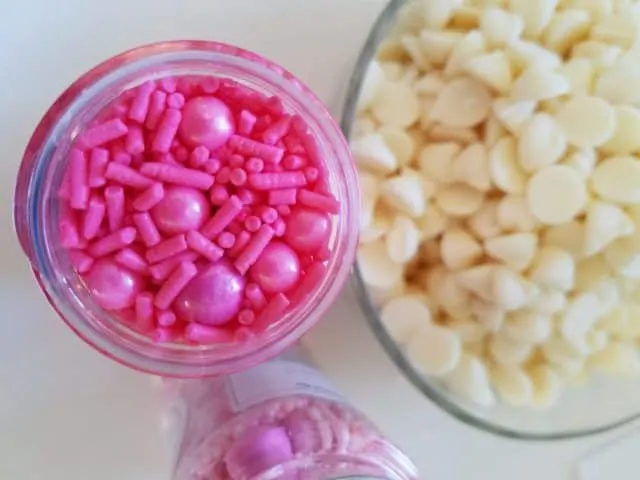 It was so hard for me to choose between hot pink and light pink. Which color is your favorite?
PLEASE REMEMBER TO SHARE ON FACEBOOK
AND PIN IT!

What you will need to make these beautiful cookies: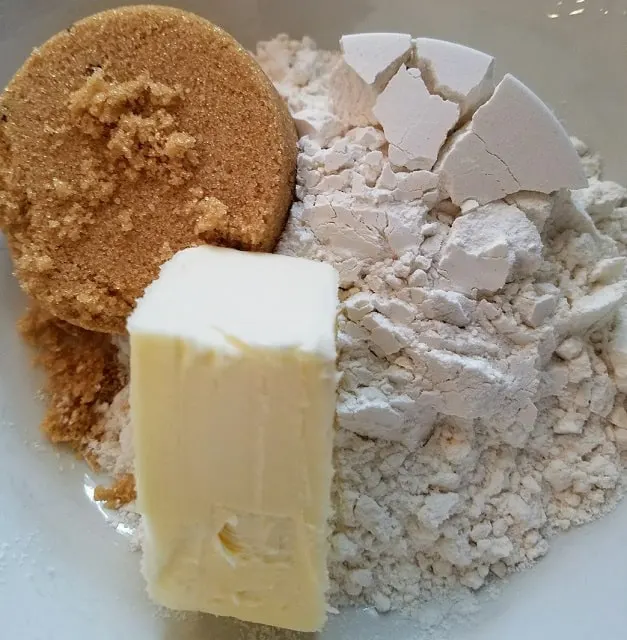 1 Package Sugar Cookie Dough
8 Ounces White Chocolate Chips
1 cup Sprinkle Pop sprinkles ( Hot Pink, Light Pink )
24 Large Popsicle Sticks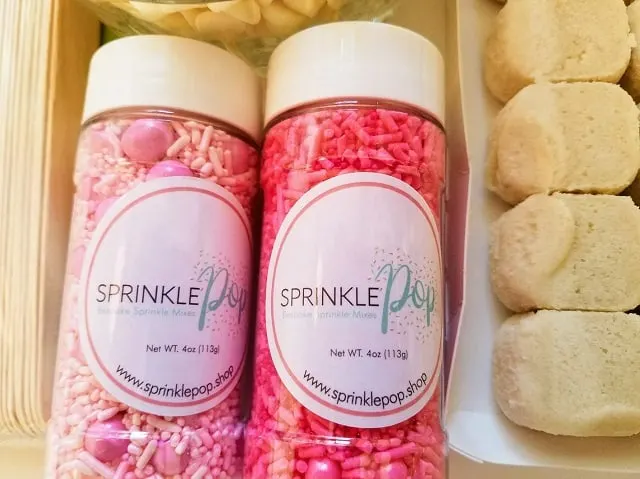 So we had a birthday party and I thought that these Sprinkle Pop Cookies would be perfect. I imagined everyone drawing their name on their popsicle stick or decorating with heart stickers to make their cookie pops extra special! You could also tie a little bow around each cookie pop! Be as creative as you like!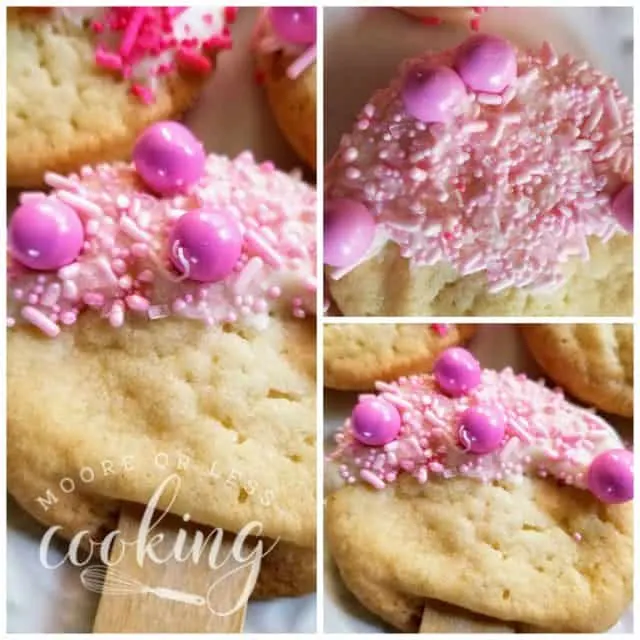 With only 4 ingredients needed including popsicle sticks, these beautiful treats are so easy to make and can be ready in under a half hour, just depending on how long you take to decorate! 😉
I decorated both sides of my cookies! Why not?? LOL!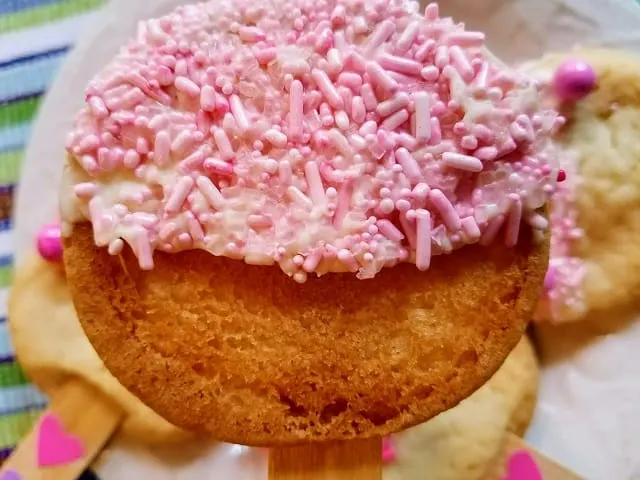 Either way that you do, it's all delicious!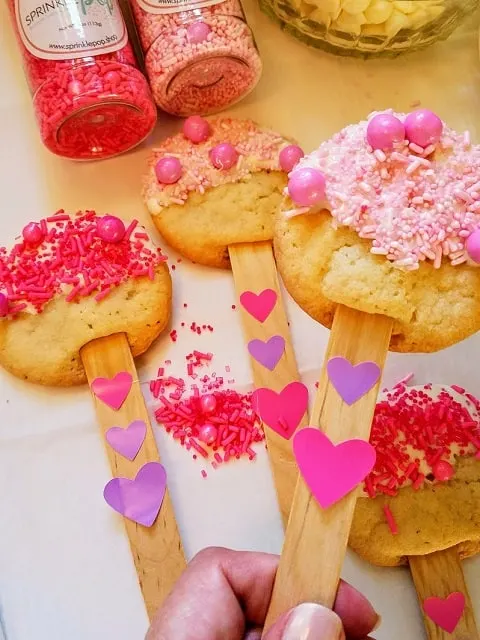 With just a little work, you will have a couple dozen beautiful cookies!

Sprinkle Pop's beautiful Sprinkles makes every cookie different and delicious!

Decorate the stick with stickers or a ribbon!

Insert a popsicle stick in each cookie dough. Bake the cookies on parchment lined baking sheet.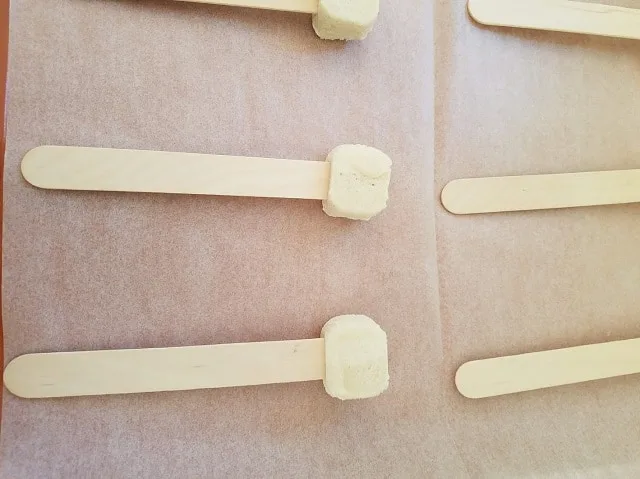 Melt white chocolate in the microwave.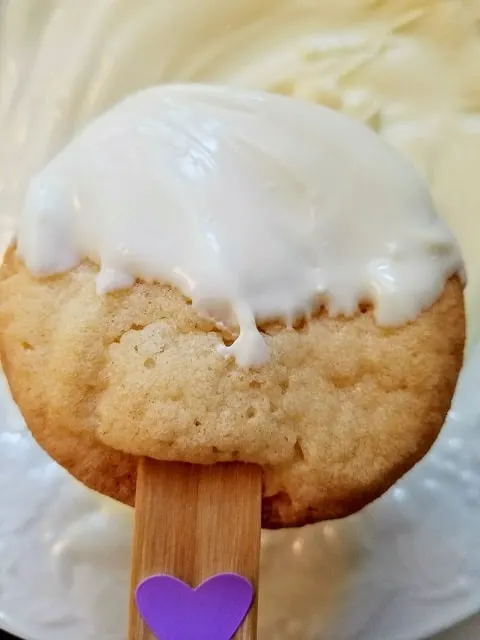 Sprinkle the sprinkles over the cookie with your hand or a spoon or dip them. Careful not to bend or press down on the cookie, it will break.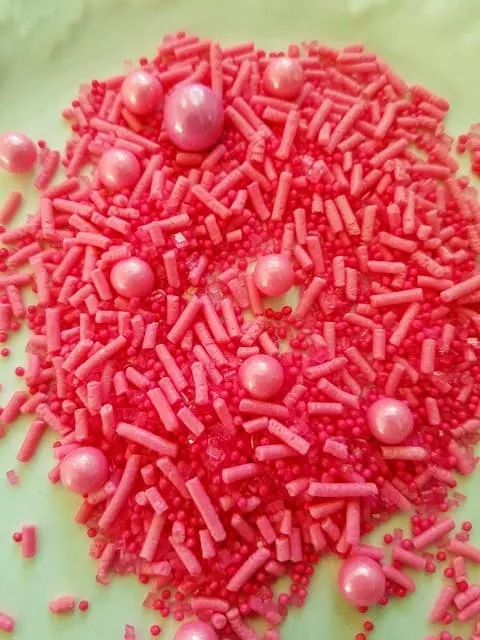 Hot Pink Sprinkles. So pretty!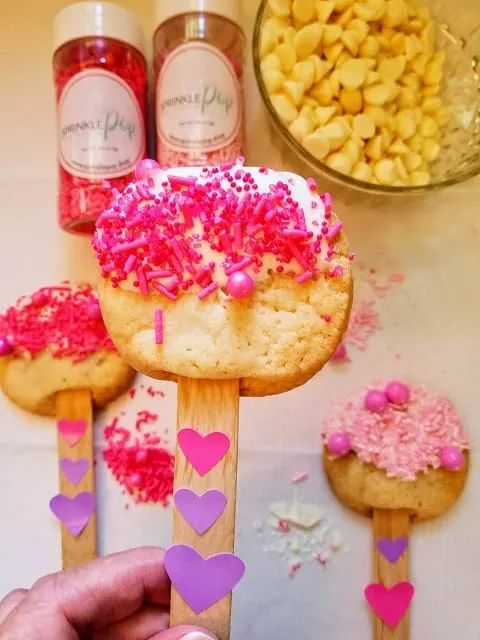 Decorate cookies stick with stickers or drawings or a bow!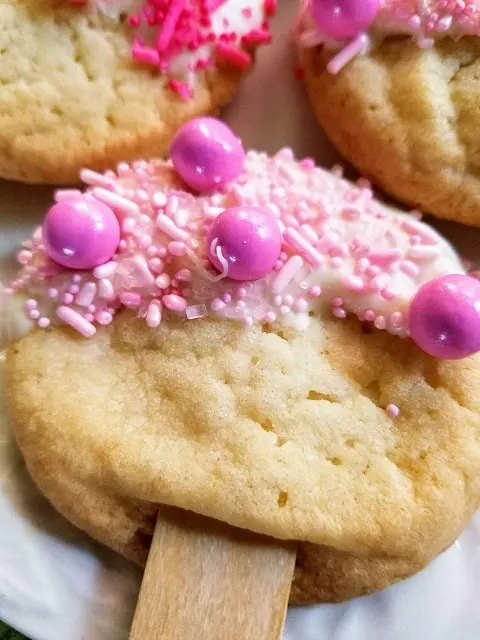 Ready to eat!!
"

"
Make sure to enter to win over $400 worth giveaway!!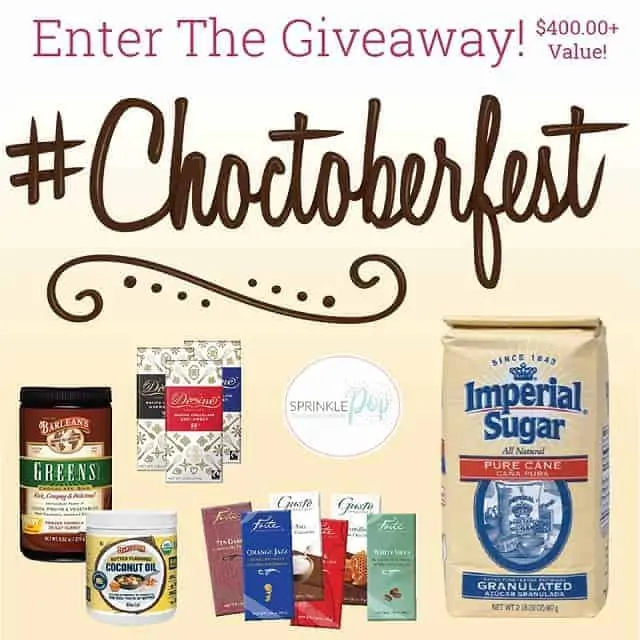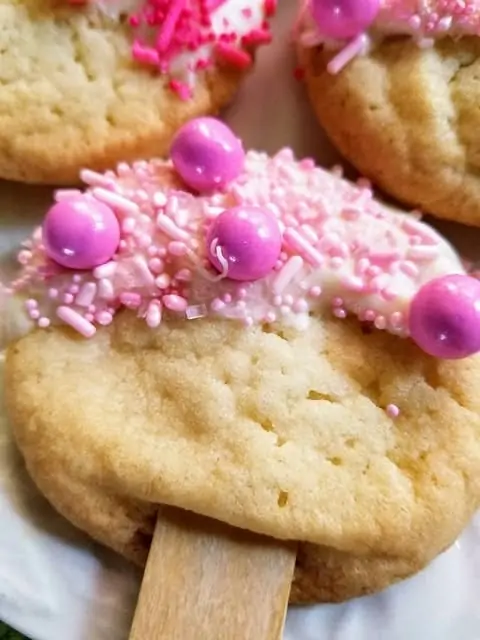 Yield:

24 cookies
Sprinkle Pop Cookies
Ingredients
1 package sugar cookies
1 cup Sprinkle Pop pink sprinkles
8 ounces white chocolate
24 large popsicle sticks
Instructions
Preheat oven to 350 degrees F.
Break off a chunk of cookie dough, push popsicle stick into cookie dough, all the way through, but not pushing out.
Line a baking sheet with parchment paper, place cookie pops 2 inches apart.
Bake for 14-16 minutes.
Let cookies cool completely.
Do not move cookies while they are warm, they will crumble.
After the cookies are completely cool, melt the white chocolate in the microwave.
At 30 second intervals, stir in between, until completely melted and smooth, about 90 seconds.
Dip the cookie half way in chocolate and then pour the sprinkles over chocolate with hands.
Lay the cookies on parchment until chocolate sets, about 25-30 minutes.
Once the cookies have set, decorate with stickers, draw the names, or tie a bow.
Notes
Make sure to keep the cookie dough refrigerated before using it.
When dipping the cookies in the chocolate, do not bend the cookie, try tilting it into the chocolate so that the cookie and stick don't break.
Sprinkle Pop does not recommend sprinkles for use in a baked application.
Nettie Moore is the cook, baker, photographer, and designer behind Moore or Less Cooking Food Blog.
Nettie is a self- trained cook and baker.
She loves creating easy recipes that don't call for a lot of unknown ingredients.
Nettie's Blueberry Skillet Cake has been featured in Taste Of Home Magazine and her Peach Raspberry Pie has won awards!
She was born and raised in Southern California and now calls New England her home, where she lives with her husband and two children.
Follow Nettie on her
blog
, Moore or Less Cooking, or here:
FACEBOOK
|
TWITTER
|
GOOGLE+
|
PINTEREST
|
BLOGLOVIN
|
INSTAGRAM