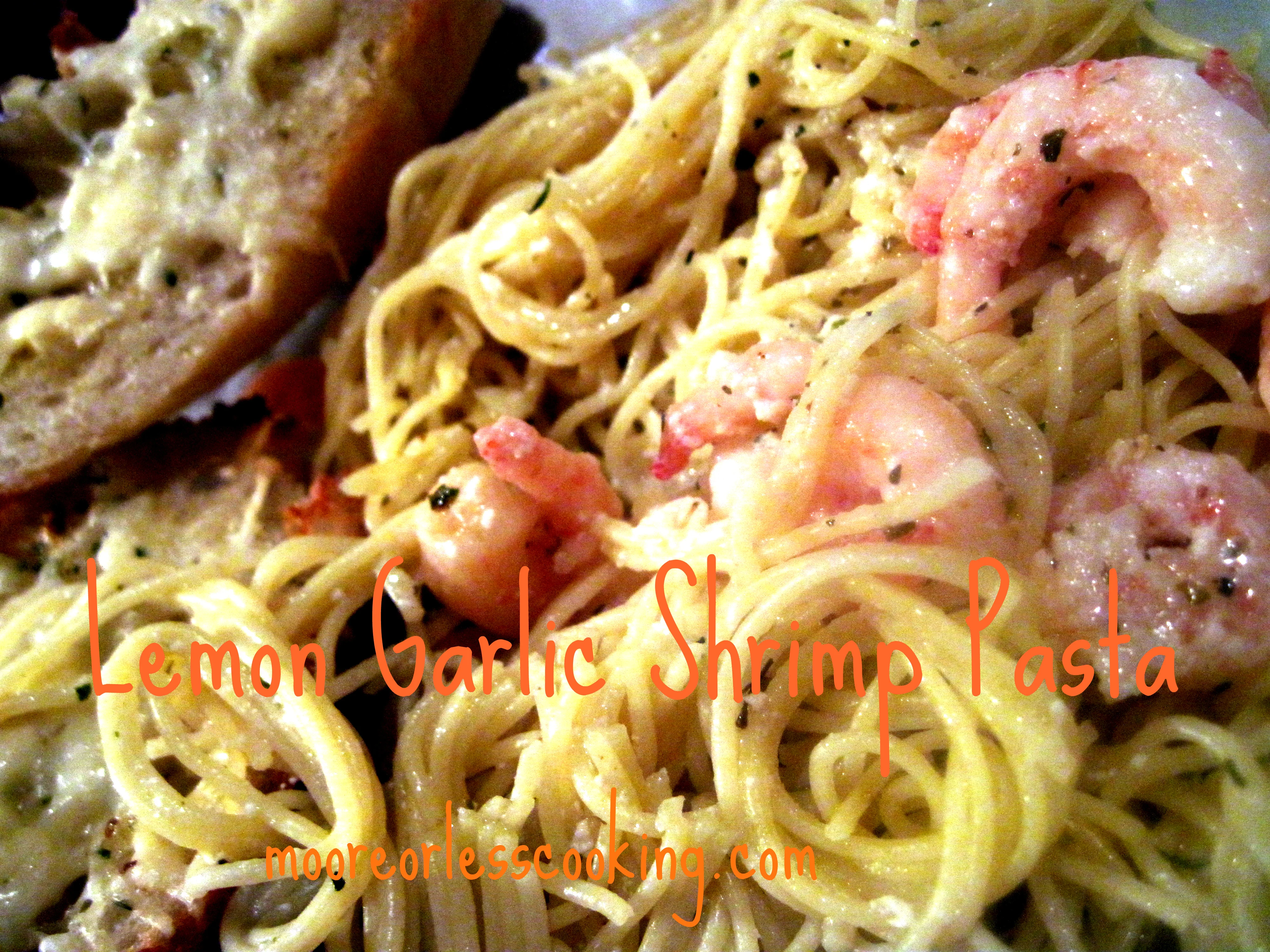 Hubs loves buying food in rather large quantities, remember the 50 pounds of potatoes??? He will never hear the end of that one! Keeps me on my toes coming up with new and delicious recipes. So when he brought home six pounds of Maine shrimp I really was excited to make a shrimp pasta dish. I had to use a lot of garlic and a lot of butter, how could it be bad?? Also, love sopping up the lemon butter sauce with garlic bread, it's a weakness of the good kind!!
: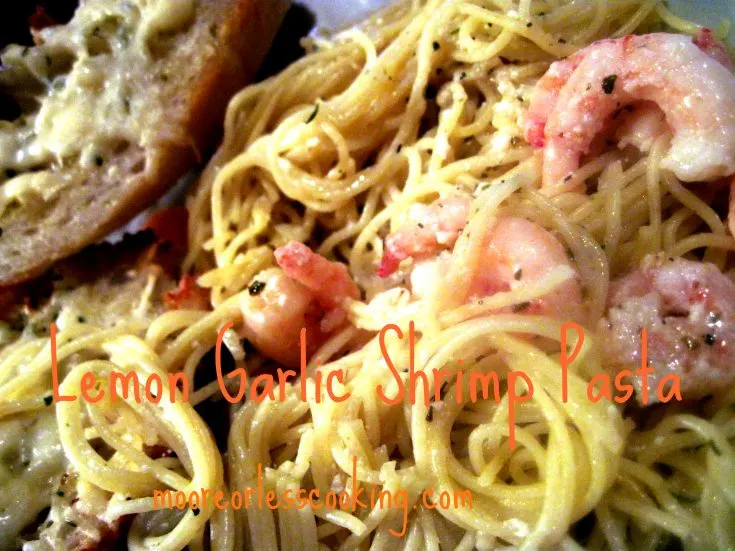 Lemon Garlic Shrimp Pasta
Ingredients
1 pound Sweet Maine Shrimp (shelled and cleaned) you can use any shrimp
3 cloves of garlic, minced
3 tablespoons butter
3 tablespoons Olive Oil
1 teaspoon Italian Seasoning
1 Lemon, juiced
1 pound pasta, I prefer spaghetti or ruffles with this sauce ( cooked al dente)
Instructions
In a saute pan over medium heat, melt butter, add olive oil, add garlic, saute until golden brown, about 3 minutes, add Italian Seasoning, add shrimp and any juices, cook for about 3-4 minutes on each side making sure that you don't overcook the shrimp, it will get rubbery, when the shrimp curls, that is a good indication that it is done. Add lemon juice before serving over pasta.
Note~ this is delicious the day after too, add a little more olive oil if pasta is dry. Perfect with my garlic bread and a tossed salad!
This post has been linked up to these fabulous blogs: