This post was sponsored by Ling Ling, all opinions expressed in my post are my own.
Ling Ling Yakatori Chicken Fried Rice delivers superior flavor for an easy weeknight meal.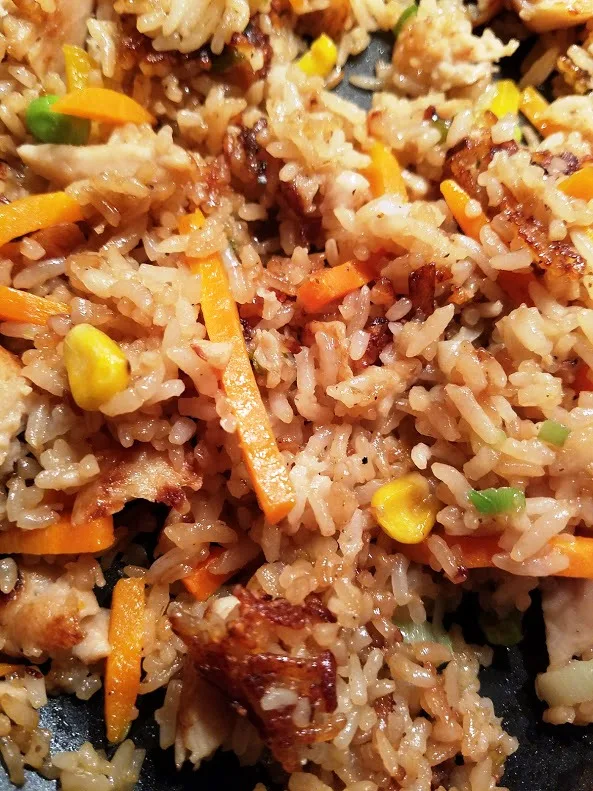 Now that it is fall, we have been super busy with traveling, reunions and work projects. I don't even know where the time goes!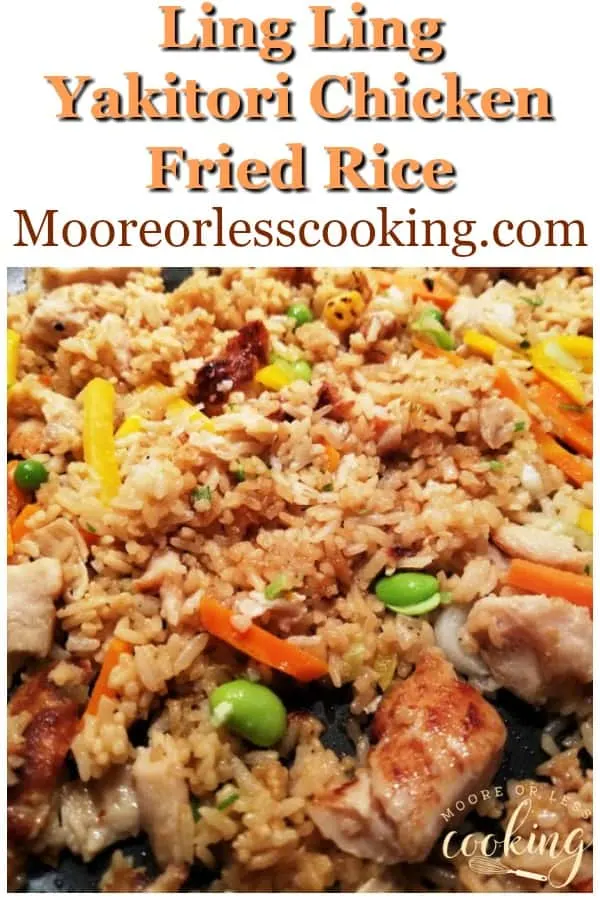 To make life easier on myself, and to avoid calling for take out, the last time I was at Walmart, I picked up some boxes of Ling Ling Fried Rice.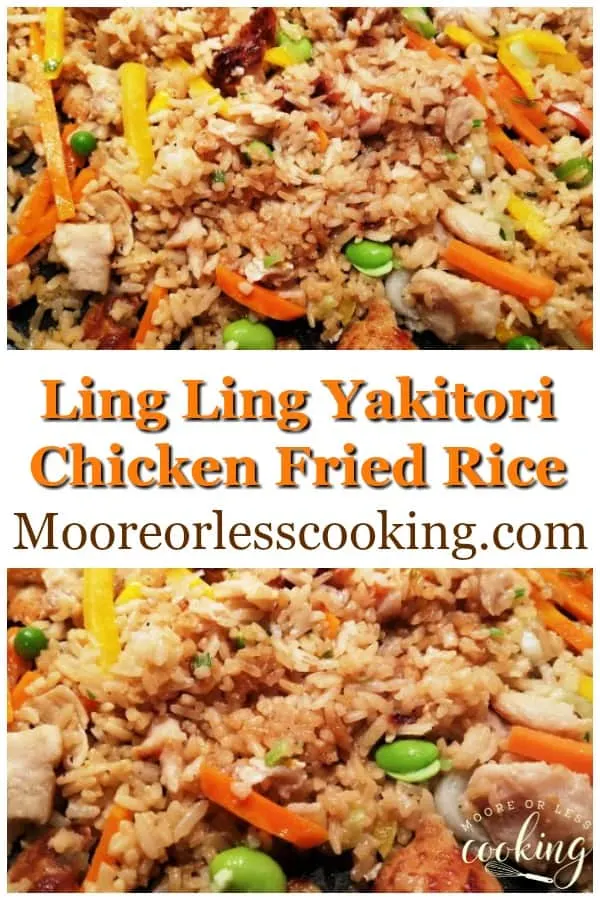 I have tried some of Ling Ling's other products, so I thought I would give the Fried Rice a try.
The first variety that I tried was the Yakitori Chicken. My family loves Chicken Fried Rice, so I knew that they would be excited to have this with their dinner.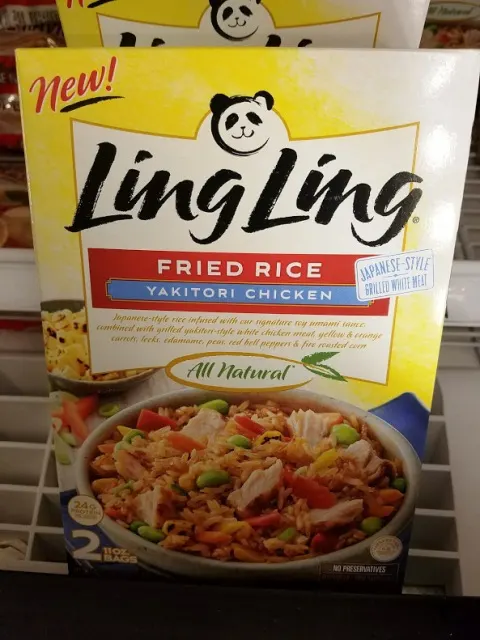 Besides Yakitori Chicken Fried Rice, Ling Ling offers other delicious flavors of rice: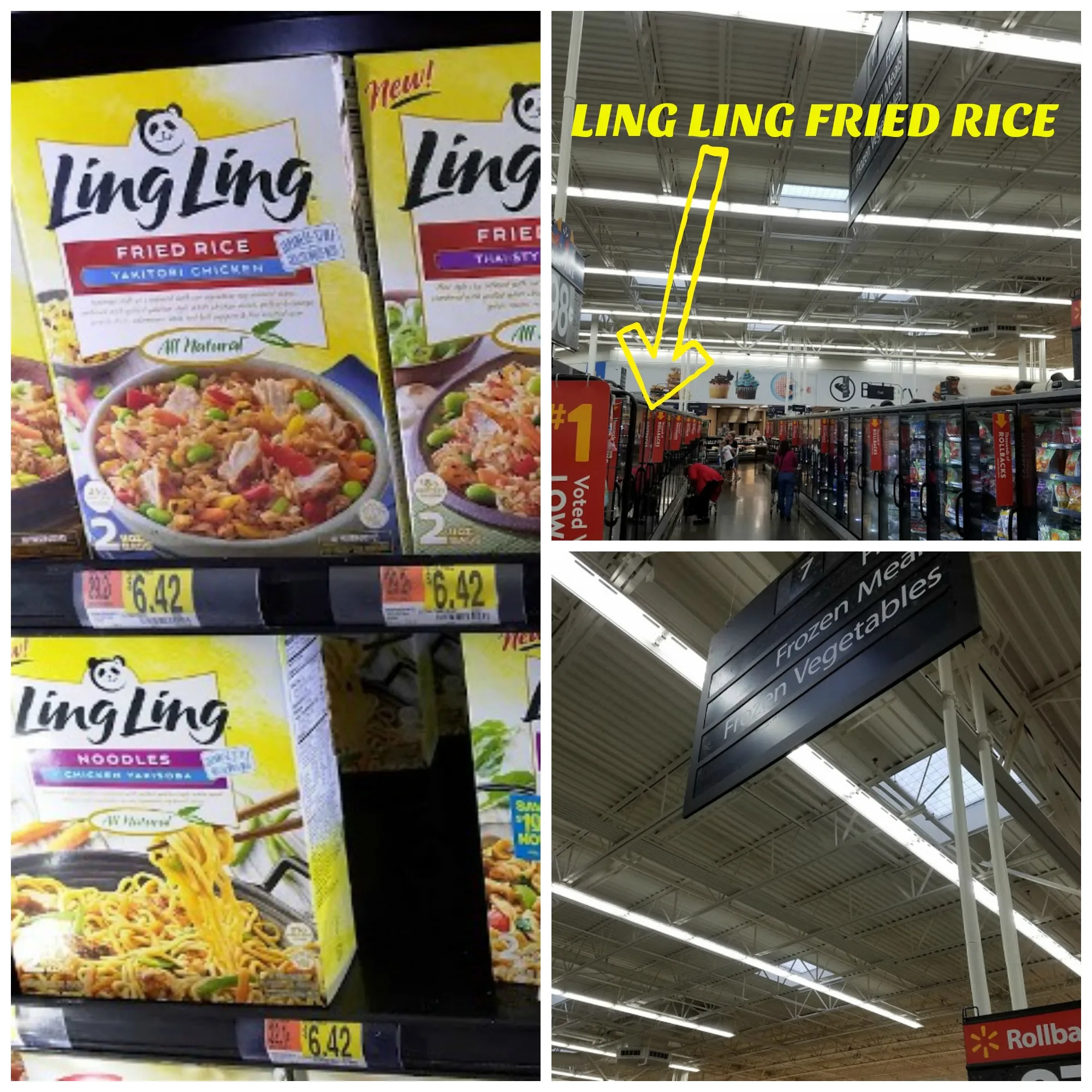 I enjoy shopping at Walmart because I can easily pick up all of the newest Asian entrees that Ling Ling offers. Besides the Ling Ling Fried Rice, they offer:
Two Noodle Varieties:
and Two Dumpling Varieties: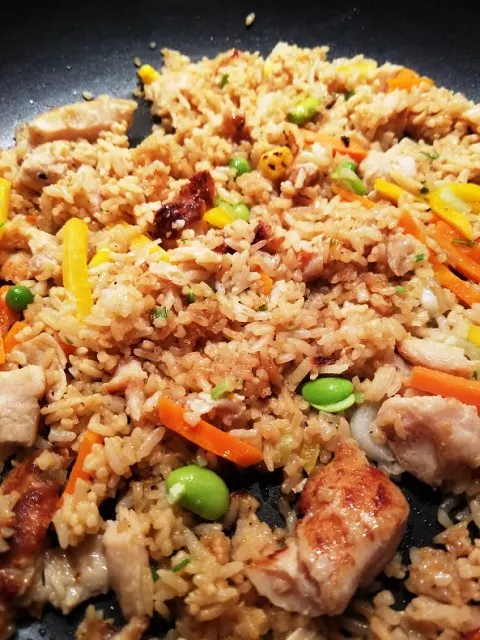 There are two ways that you can prepare the Yakitori Chicken Fried Rice. This time I made the rice in a skillet, I just love that golden crunchy way the rice gets. But when in a time crunch, there is always the microwave method.
I had a chicken that I bought on sale that I roasted in the oven. Season the chicken with spices and bake in the oven covered for 2 hours, or until the pop up thermometer pops up. This recipe makes the juiciest roasted chicken!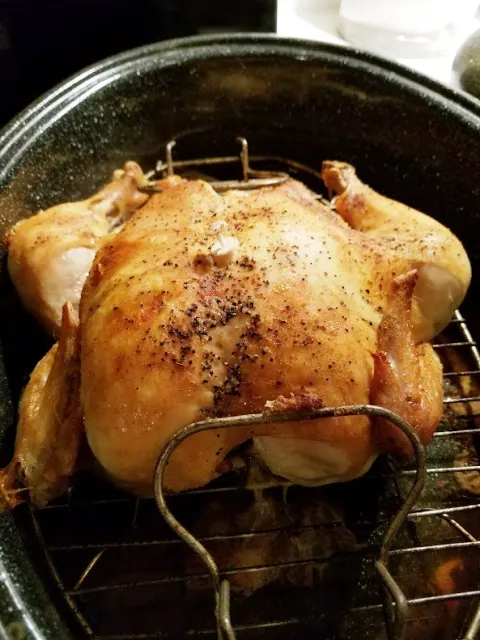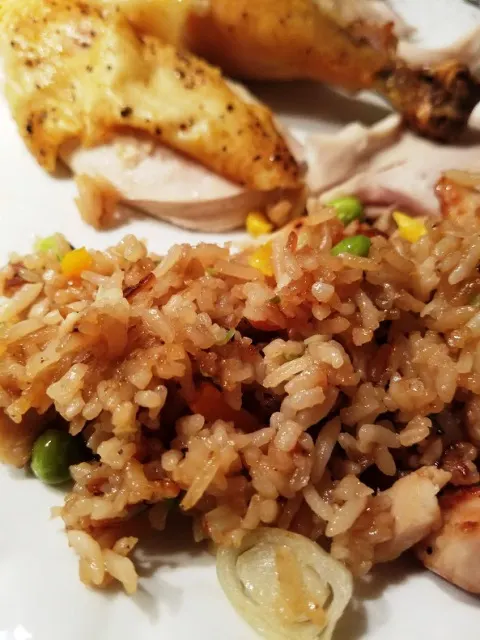 I served my family baked chicken with Ling Ling Yakitori Chicken Fried Rice. I was impressed by the full flavor of the Yakitori Chicken Fried Rice.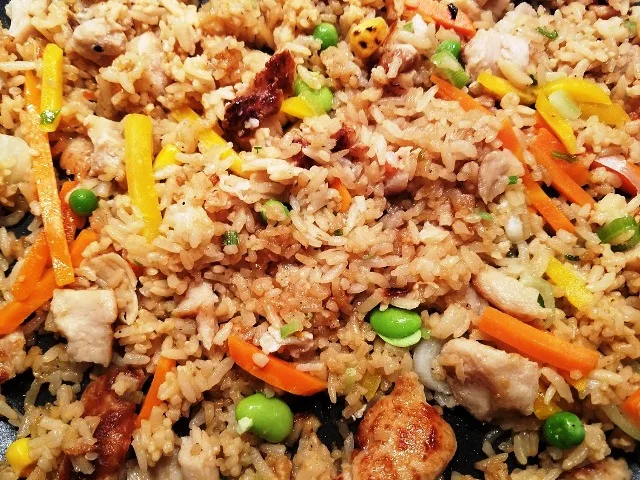 Doing my research, I found that the Lin Ling cooking process uses the infusion cooking method. This means that each grain of rice and noodles is infused with the Ling Ling signature sauces so that there is incredible flavor in every bite.I really can't taste the difference between Ling Ling Yakitori Chicken Fried Rice and my restaurant favorites. Actually, I liked it Ling Ling even more because the fried rice with the extra veggies included.
When eating Ling Ling Asian Entrees, staying in will feel like you are at your favorite Asian Restaurant!

PIN IT:
I am excited to share a giveaway with you! I am sharing a COUPON with you! Coupon offer: $2 off any box of Ling Ling Fried Rice, Noodles, or Dumplings at any retailer where you will find Ling Ling products.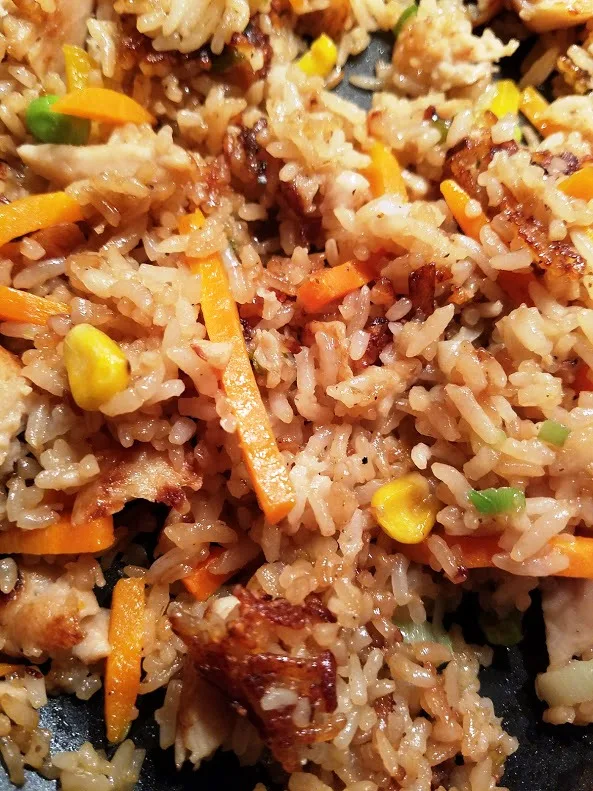 Yield:

4 servings
The Juiciest Roasted Chicken
Total Time:
2 hours
10 minutes
Easiest and juiciest whole roast chicken!
Ingredients
1 (5 pound) whole chicken, giblets removed
Lawry's salt and fresh ground black pepper to taste
1 tablespoon onion powder
1 tablespoon garlic powder
1/2 cup butter, divided
1 stalk celery, leaves removed
Instructions
Preheat oven to 350 degrees F.
Place chicken in a roasting pan, preferably with a rack, and season generously inside and out with Lawry's Seasoning Salt and fresh ground pepper.
Sprinkle inside and out with onion powder and garlic powder.
Place 3 tablespoons butter in the chicken cavity. Arrange dollops of the remaining butter around the chicken's exterior.
Cut the celery into 3 or 4 pieces, and place in the chicken cavity.
Bake covered for 2 hours or until the instant thermometer pops up.
Remove from heat, and baste with melted butter and drippings.
Cover with lid or foil, and allow to rest about 30 minutes before serving.
Tell me, what variety/flavor Ling Ling Fried Rice, Dumplings or Noodles would you and your family enjoy most? Leave the answer in the comments below!
Please remember to SHARE on FACEBOOK
and PIN IT!
Nettie Moore is the cook, baker, photographer, and designer behind Moore or Less Cooking Food Blog. Nettie is a self-trained cook and baker. She loves creating easy recipes that don't call for a lot of unknown ingredients. Nettie's Blueberry Skillet Cake has been featured in Taste Of Home Magazine and her Peach Raspberry Pie has won awards! She was born and raised in Southern California and now lives with her artist husband. Follow Nettie on her blog, Moore or Less Cooking, or on
FACEBOOK | TWITTER | GOOGLE+ | PINTEREST | BLOGLOVIN |INSTAGRAM|