These low-carb cookies take their flavor cues from the lunch-box favorite. Use any jam flavor that is your favorite. Ready in just 20 minutes!
I have been eating low-carb, Keto for about a year now. I don't have the cravings for sugar like I used to, it was so bad! I am so excited to share my newest cookie recipe with Steviva, it really tastes great and is Low-Carb!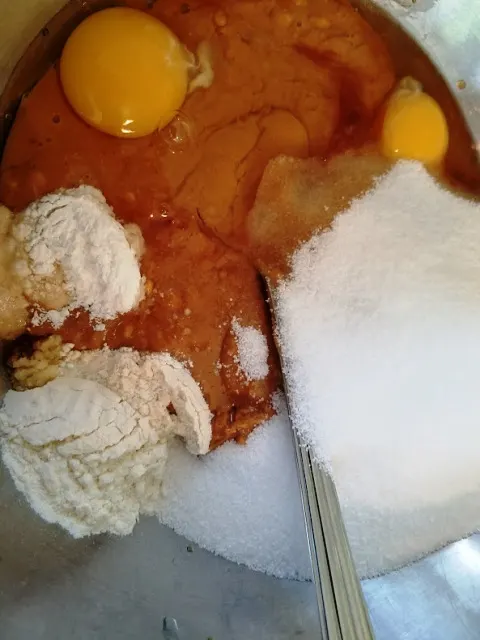 Our friends were having a lobster bake and I thought these PB & J Cookies would be perfect! They are delicious! They disappeared quickly at the party!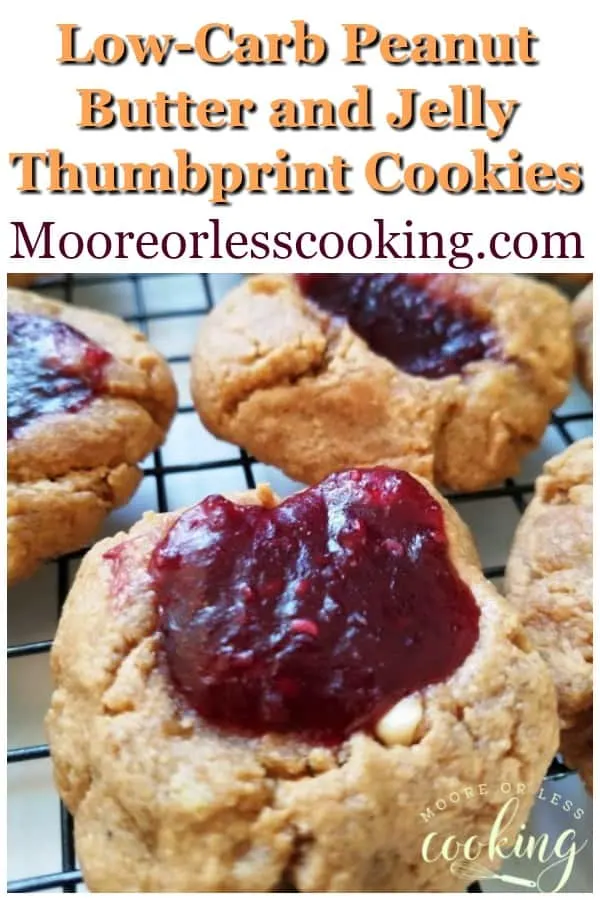 (Mix all of the ingredients except for the jelly in a bowl with a spoon.)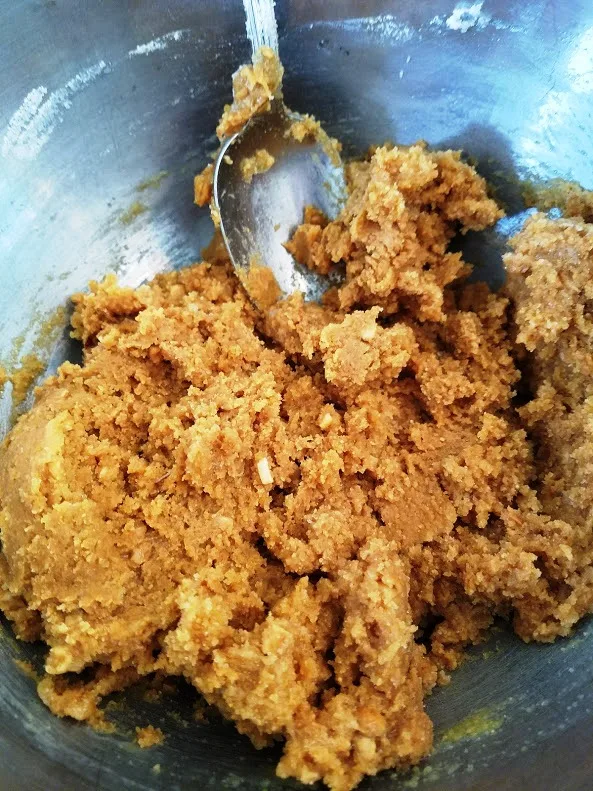 I love peanut butter and jelly sandwiches and these cookies really hit the spot for that craving! These cookies are high in protein and fiber and very low in sugar and high glycemic carbs. In addition they are gluten free.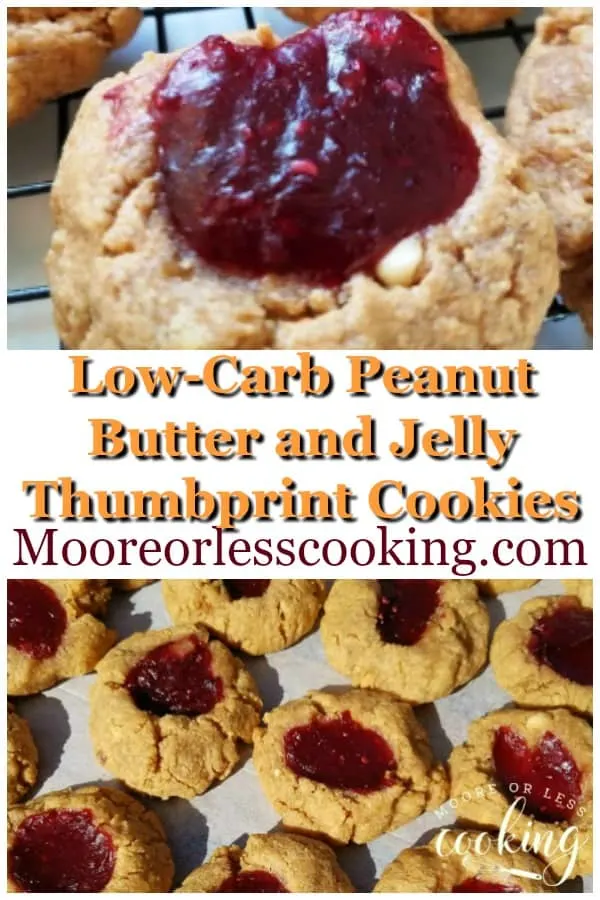 ( Roll the cookies dough into balls. Press your thumb in each ball. Fill with jam. )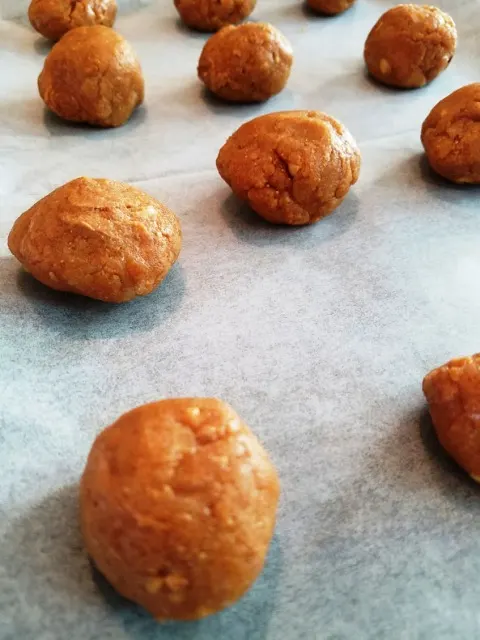 Bake for 11 minutes, don't over bake, they will dry out.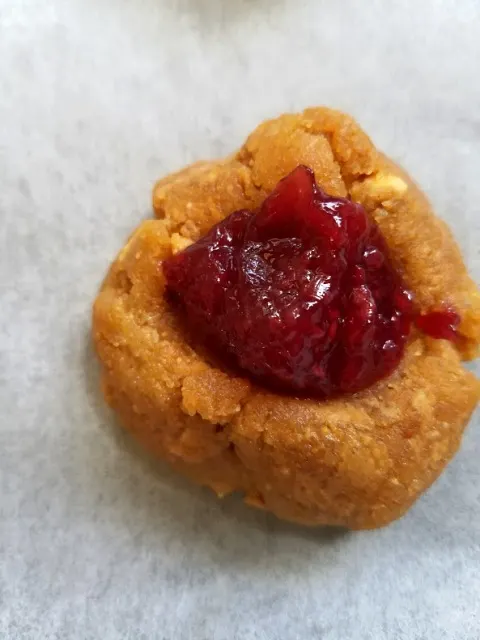 Delicious Low-Carb PB & J Thumbprint cookies!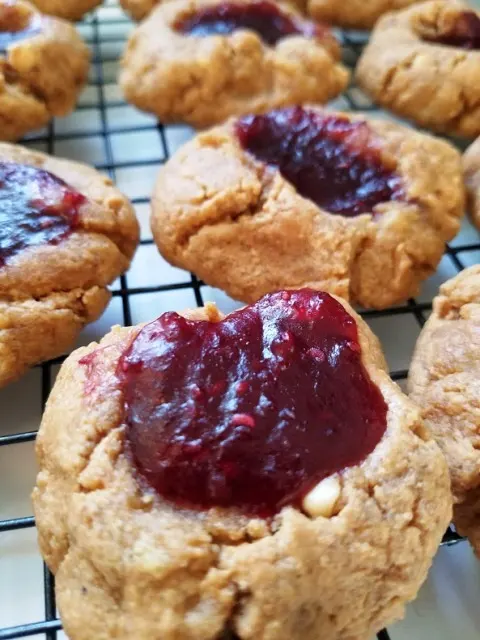 I am excited for you to try Steviva! Make sure to leave a comment below to win!
All The Products are Certified GMO Free, Pesticide Free, Petrochemical Free, and Gluten Free
Steviva was created more than 15 years ago, Steviva Blend was an innovative and pioneering product, providing home cooks with a truly natural no calorie replacement for sugar.
Steviva Blend combines just the right amounts of stevia and erythritol, a sugar alcohol derived by microbial fermentation, to create a truly clean, scrumptious sweetener. Steviva is twice as sweet as sugar, so you use half as much. Truly sweet, with none of the calories or carbs!
If you would like to try Steviva, I am offering a 20% discount, Please use coupon code: THANKYOU when checking out at Steviva.com
Now, for the Giveaway! Please leave me a comment telling me what you would make first with Steviva?
Here's what you will win: 4 Packages of Steviva Products: Fructeviva, Steviva Blend, Nectevia,and MonkSweet with Steviva.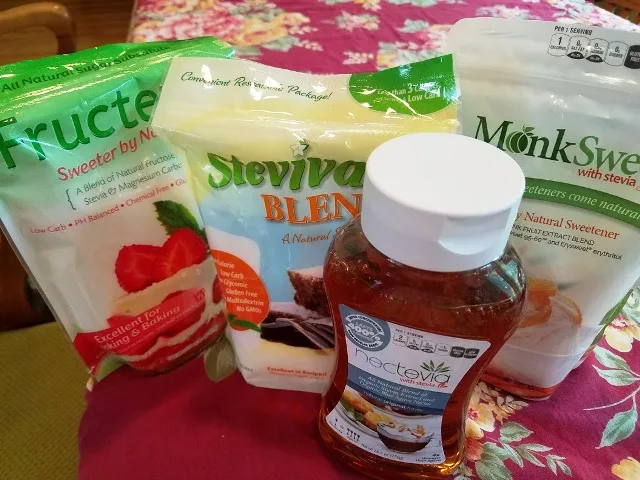 PIN IT FOR LATER:

Please remember to SHARE on FACEBOOK
and PIN IT!
Yield:

20 cookies
Low Carb Peanut Butter and Jelly Thumbprint Cookies
These low carb treats take their flavor cues from the lunch-box favorite. Use any jam flavor that is your favorite. Ready in just 20 minutes!
Ingredients
2 eggs
1/2 cup+ 2 Tbsp +2 tsp Steviva Blend
Instructions
Combine the cookie ingredients except for the jelly in a medium sized bowl.
Stir well until fully combined.
Roll into twenty 1 inch balls and place on a parchment covered cookie sheet.
Press a well into the center of each cookie with your thumb.
Place about 1/2 tsp of jelly in each center.
Bake in a preheated 350 degrees Fahrenheit oven for 11 minutes.
If you bake longer than 11 minutes they will be dried out..
Nutrition Information
Amount Per Serving
Calories

158
Total Fat

12g
Carbohydrates

3g
Protein

6g
Nettie Moore is the cook, baker, photographer, and designer behind Moore or Less Cooking Food Blog. Nettie is a self- trained cook and baker. She loves creating easy recipes that don't call for a lot of unknown ingredients. Nettie's Blueberry Skillet Cake has been featured in Taste Of Home Magazine and her Peach Raspberry Pie has won awards! She was born and raised in Southern California and now lives with her artist husband. Follow Nettie on her blog, Moore or Less Cooking, or on FACEBOOK | TWITTER | GOOGLE+ | PINTEREST | BLOGLOVIN |INSTAGRAM|
Learn more about Steviva through Facebook | Twitter | Instagram | Pinterest.
This post is sponsored by Steviva but the opinions expressed are mine.
#steviva, #sweetandeasy

Giveaway ends: October 10,2017